24 days later, King County is asking you to mask up – again
Officials are expressing deepening concern as the Delta variant becomes the dominant strain nationally.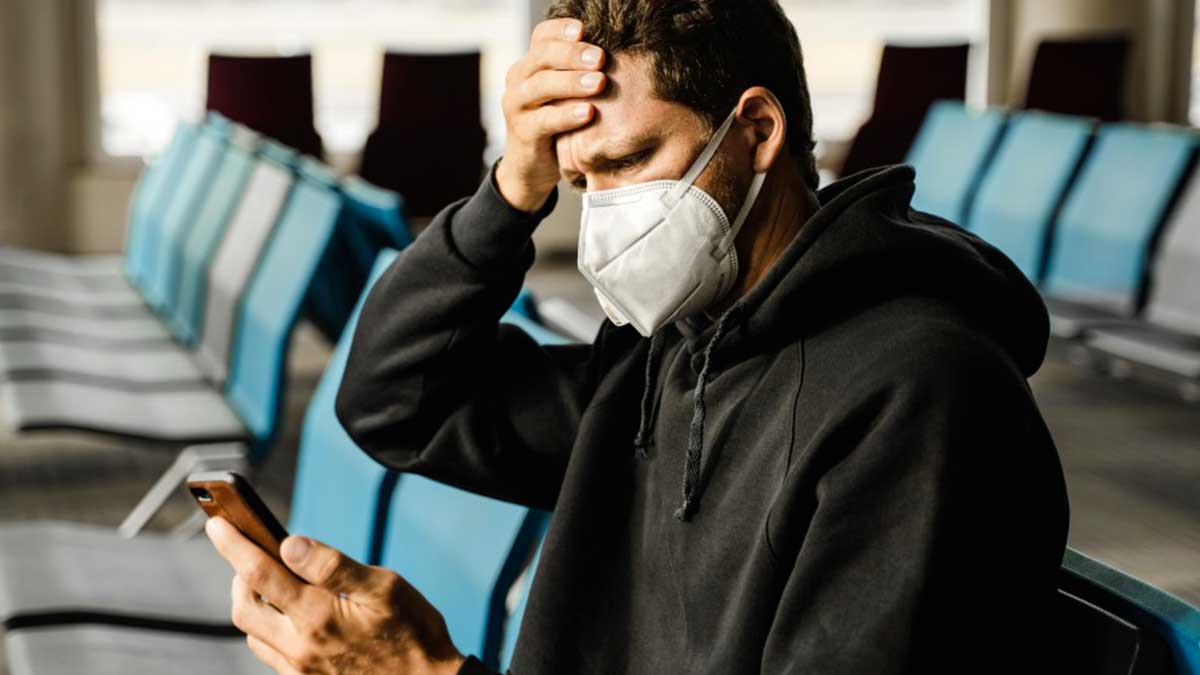 [SEATTLE, Wash] – (MTN) With COVID cases climbing in King County and 90% of detected COVID cases are "variants of concern," King County health officer Dr. Jeff Duchin is recommending to mask up once again.
"I know this is frustrating and disappointing to many," said Duchin. "It certainly is to me. I didn't want to be in this position. And I acknowledge that the changing communication on masking has been a real problem nationally."
King County is one of the most vaccinated counties in the country, where 80.3% of residents 12 and over have at least one dose of a COVID vaccine. Despite those numbers, 700,000 residents of King County remain unvaccinated including the young and the immunocompromised.

On June 28, the county was logging 56 new COVID cases a day. The count has climbed to 171, a 294% increase. Test positivity had dropped to as low as 1.2% but is now up to 4.1%. That is still within an acceptable range and indicates adequate testing, but the sharp increase in just 3 weeks is concerning to health officials.
Statewide, 9.4% of all ICU patients have COVID, moving closer to the 10% red light metric.
Hospitals in King County are near capacity – but not due to COVID
The Washington State Department of Health is reporting that 90.8% of all acute care beds and 88.7% of ICU beds are occupied in King County. Normally during this time of the year utilization would be 60% to 80%. As of July 22, only 2.6% of acute care beds and 5.4% of ICU beds have COVID patients. The problem? Area hospitals are overflowing with accident and trauma patients and patients that had elective surgeries delayed last year are moving through the system.
To the south in Thurston County, there are so many traumas and accidents 911 and ambulances are overwhelmed creating service delays.
Growing concern over Delta, Lambda, and Gamma variants
The Delta variant, B1671.2 from India, now makes up 83% of all cases in the United States. Two different studies found that Delta produces 1000% to 1200% more virus load than the original COVID strain. Neither study has been peer reviewed, however, both independent reports reached similar conclusions. The variant is 200% to 225% more transmissible than the original variant and has an R0 estimated to be 3.5 to 4.0 among unvaccinated populations according to Yale University.
Lambda has been identified in approximately 700 patients in the United States in the last 14 days. The South American variant appears to be less transmissible than Delta, so it likely won't get established within the population. In South America, Lambda is over 9% fatal, but researchers believe this may be to lower quality healthcare, and only the sickest patients getting tested.
In Illinois, Gamma is the dominant variant with cases detected in Texas and Washington. According to a CDC study released this week, Gamma is showing a "strikingly high attack rate among persons vaccinated." The report added, "Such a low vaccine efficiency against infection by the Gamma variant was not expected."
Skeptic Republican leaders appeal to get vaccinated
In the last week, Steve Scalise (LA-R), House Minority Leader Mitch McConnell (KY-R), and Alabama Governor Kay Ivey (AL-R) have appealed for constituents to get vaccinated. Alabama has the lowest vaccination rate in the county while in Louisiana, hospitals are becoming overwhelmed.
Delta, Lambda, and Gamma all appear to break through the currently available vaccinations to varying degrees. However, data indicates that almost all breakthrough cases is asymptomatic or mild. In June, the National Institute of Health reported over 99% of all COVID-related deaths were among unvaccinated patients.
According to the White House, vaccination rates are starting to increase in some of the states hardest hit by the fourth wave.