Racist incident at Edmonds Bar spills over into social media storm
Author Karlos Dillard filmed the incident, but Internet sleuths named the wrong perpetrator.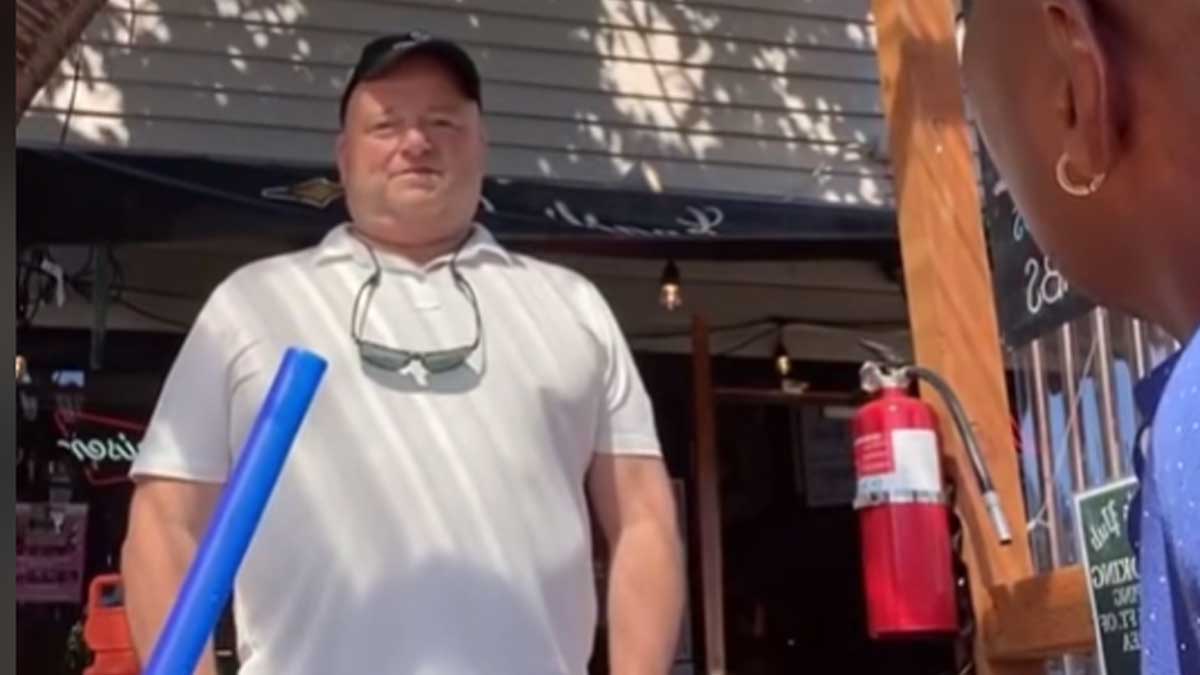 [EDMONDS, Wash] – (MTN) A racist incident caught on camera at an Edmonds, Washington bar on Saturday has created a social media firestorm, catching an innocent business owner in its net. Karlos Dillard, is an author, activist, and foster care advocate who moved to Seattle in 2015 according to his online bio. On Saturday he was eating at Engel's Pub in Edmonds at their outdoor dining area when another customer accosted him asking, "are you going to pay for your drinks because you can't get them for free," according to Dillard. Dillard's husband was inside at the time picking up their food, and a credit card had been left with the bartender.
In a second video, viewed over 1.2 million times, Dillard is apparently talking to an employee of Engels, which is surprised and empathetic over what happened. According to the person who is not in the video, they discuss how leaving a credit card at the bar wasn't a requirement.
Internet sleuths thought they had identified the man who started the incident as Dean Worthy, of Seattle, Washington. They were wrong, and now Worthy, along with his business Dean's Home Repair is caught in the crossfire. "I've received over 250 phone calls this morning," Worthy said. "I've been getting death threats, and they are leaving terrible reviews about my business that I worked so hard to build."

Worthy has a passing resemblance to the man in the video, but that's where the similarities end. Worthy and his girlfriend were nowhere near Edmonds on Saturday, as he spoke from a car show in Everett this morning. "I have over 200 one-star Yelp reviews, and I want everyone to know I'm not the man in the video."
Dillard reported in a third video along with comments on the Internet that the staff of Engel's Pub was supportive and not involved in the incident. As for Dillard's calm demeanor, many commenters stated they would have taken stronger action in the situation. "I have a lot to lose," said Dillard. "My career is just taking off. I'm young, I'm cute, I'm sexy, and I have a lot to live for. Hit a white man in a predominately white city and see what happens to you. You have to respond like me, or you don't have a life."