Annual May Day March and rally for immigrant and workers' rights honors International Workers Day
Marching for the first time since 2019, a smaller group than in the past marched peacefully through Seattle streets.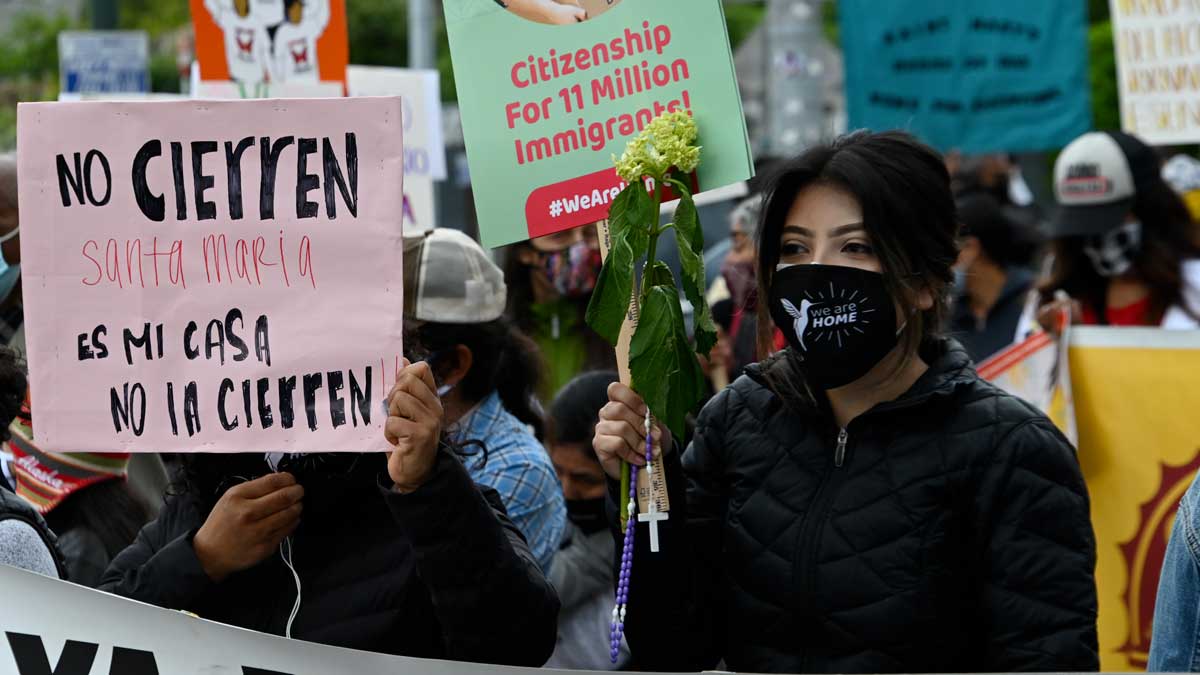 [SEATTLE] – (MTN) With a news helicopter overhead, approximately 250 people marched from the Central District to the Federal Court House on Stewart Street to recognize International Workers Day. Commonly known as May Day, the United States is one of only a handful of countries that does not recognize May first as a holiday.
Organizations representing unions, immigrants, worker's rights, socialists, and politicians chanted and listened to speeches outside of Hing Hay Park and in front of the Federal Court House. Featured speakers included United States Congresswoman Pramila Jayapal and King County Office of Equality and Social Justice advisor Hamdi Mohamed. Mohamed is running for Port of Seattle Commissioner, Position 3.
While speeches were being made outside the Federal Court House, another protest group that started on Capitol Hill came into the same area followed by Seattle Police. That group of protesters moved to 7th and Stewart, adjacent to the group with the Immigrant's Rights March, separated by a civilian bike brigade. The Immigrant's Rights March ended the speeches and left the area, while a stand-off between SPD bike officers and the other group, many in black bloc, squared off.

The group in bloc marched through Seattle including Pike Place Market. During our coverage, we did not witness any arrests or activity from the protesters. At least two independent media journalists reported being attacked earlier in the day. According to a report on KOMO, five people were arrested in that group. Historically, SPD has not followed groups in bloc into Cal Anderson Park at the end of a protest. It was reported that Seattle Police continued to follow the group into the park, and made four additional arrests.
Prior to COVID, the Annual May Day March would attract thousands that would march through downtown Seattle. Last year the march was canceled and this year was subdued. King County Health was at St. Mary's Church in the Central District handing out masks to people.