Assassination in Moscow – cruise missiles slam Odesa
Sanctioned Russian journalist Daryna Dugan was killed in an apparent assassination on Saturday night.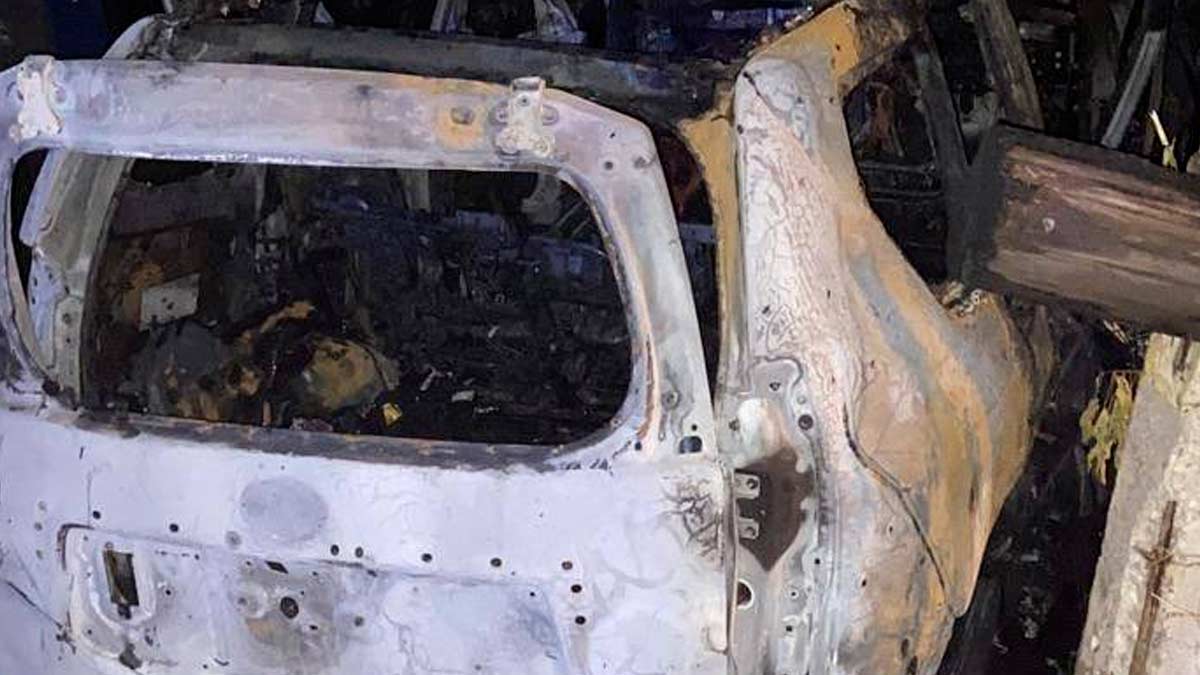 August 21, 2022, Russia-Ukraine War Update
[UKRAINE] – MTN It has been 3,097 days since Russia occupied Crimea on February 27, 2014. Here is our latest update. You can visit our Russia-Ukraine War Center to find more news about Ukraine. You can also listen to our in-depth podcast, Malcontent News Russia Ukraine War Update, hosted by Linnea Hubbard.
Breaking News
Three Russian cruise missiles struck the Odesa region, with the Russian Ministry of Defense claiming they destroyed rockets meant for NATO-provided HIMARS launchers. Ukrainian officials claim five Kalibr cruise missiles were fired, with two intercepted and three striking warehouses storing grain. Neither Russia nor Ukraine provided evidence to support their claims. The missile strikes are a potential violation of Russia and Ukraine's grain shipment agreement earlier this month.
Northeast Donetsk
There was limited fighting in northeast Donetsk. Russian forces attempted to advance on Ivano-Daryivka and Vyimka and did not gain new territory.

Bakhmut
Russian forces and their proxies continued their attempts to advance beyond the KNAUF-GIPS sheetrock factory on the eastern outskirts of Soledar. They also tried to advance into Bakhmutske without success.
Russian forces continued their attacks on Zaitseve, 10 kilometers southeast of Bakhmut, striking from three directions. Ukrainian defensive positions withstood the assaults.
In the Svitlodarsk bulge, Russian forces attacked Kodema from three directions but failed to dislodge Ukrainian defenders. To the southwest, separatists with the DNR continued attempts to advance on Mayorsk without success.
Southwest Donetsk – Zaporizhia
In separatist-controlled Horlivka, Ukrainian forces destroyed an ammunition depot. Videos shared on social media showed a large fire with secondary explosions.
Russian-backed troops attempted to advance on Niu York from two directions – striking from the south and east.
DNR separatists attempted to advance on Optyne and retake the northern part of Pisky without success.
Separatist troops made another attempt to advance on Pervomaiske across the open country to the south. The advance was unsuccessful.
Ukrainian forces pushed DNR separatists back from the center of Marinka.
Visit our Russia-Ukraine War Map
The Malcontent News Russia-Ukraine War Map is updated as events occur. Map not appearing in your RSS Feed or Google News App? You can review the most up-to-date information by visiting our custom Google Map.
Kherson
Rockets fired from HIMARS hit the Russian base in Chornobaivka on the outskirts of Kherson city, destroying an ammunition depot and a Russian command post.
West of Kherson, Russian forces attempted to advance on Tavrijs'ke in three separate attacks launched from Olkesandrivka using motor infantry and tanks. They were unsuccessful.
A Ukrainian reconnaissance force tested Russian defenses in the northern part of Snihurivka. Further west, Russian forces attempted to advance on Blahodatne [Mykolaiv] and were unsuccessful.
Mykolaiv
Mykolaiv Oblast Administrative and Military Governor Vitaliy Kim reported that a Russian Kalibr cruise missile hit a five-story apartment building in Voznesensk. Nine people were injured, including four children.
Dnipropetrovsk
Employees of Energoatom, the Ukrainian state-run atomic energy company, have been placed on leave, including operational staff, and told not to return to the Zaporizhzhia Nuclear Power Plant. None of the parties involved in negotiations to allow inspectors into the power plant have set a date for when the International Atomic Energy Agency will arrive.
Sumy and Chernihiv
Dmytro Zhyvytskyi, Sumy Oblast Administrative and Military Governor, reported that the settlements of Buryn, Bilopillia, Khotin, and Znob-Novhorodske were shelled from across the international border with Russia. There were no injuries, and none of the strikes caused major damage.
In Chernihiv, the settlement of Pushkari was shelled. There were no reports of damage or injuries.
Beyond Ukraine
Darya Dugina, the daughter of Putin's "brain" Alexander Dugin, was killed in an apparent professional assassination when the Land Rover she was driving exploded in Moscow. The Russian state news agency TASS confirmed her death.
Dugina was driving her father's SUV. He was supposed to be a passenger, but he made a last-second decision to travel in a different vehicle.
Video recorded seconds after the explosion showed a stunned Dugin watching the SUV burn on a Moscow road. Dugina was a journalist and analyst who denied the war crimes in Bucha, openly called for the creation of a Ukrainian rump state, and advocated for the destruction of Ukrainian culture, claiming it was a false concept.
Her father is considered a close ally of Russian President Vladimir Putin and the architect of Russia's growing nationalist views. Some have called him the 21st Century Rasputin due to his demeanor, history, and oversized presence in political circles.
Russia is accusing Ukraine of using biological weapons to poison Russian soldiers with Botulism. The Kremlin claims the soldiers have been sickened by Botulinum Type B, a medication sold under the brand name Myobloc. Myobloc is a different purified version of the Botulinum sold as Botox. Both are used for removing wrinkles and other secondary medical benefits.
Daily Assessment
The psychological impact of the drone strike in Sevastopol is evident as Russian air defense has started firing wildly across the region and cars streaming out of Crimea.
As further evidence that the crisis at Zaporizhzhia Nuclear Power Plant was a psychological operation attempting to smear Kyiv, the new crisis is the Kremlin accusing Ukraine of using biological weapons on Russian troops.
Russian forces have made marginal gains in pushing back the Ukrainian offensives south of Izyum.
To read the rest of our report, become a Patreon! For as little as $5 a month, you get access to the daily Russia-Ukraine War Situation Report. The report provides analysis, maps, detailed information about all the axes in Ukraine, international developments, information about war crimes and human rights, and economic news. As an added benefit, you get access to flash reports, breaking news, and our Discord server.