All eyes on Zaporizhzhia, Turkey's Erdogan pledges support for Ukraine
Russian air defenses are activated in Sevastopol with reports of explosions.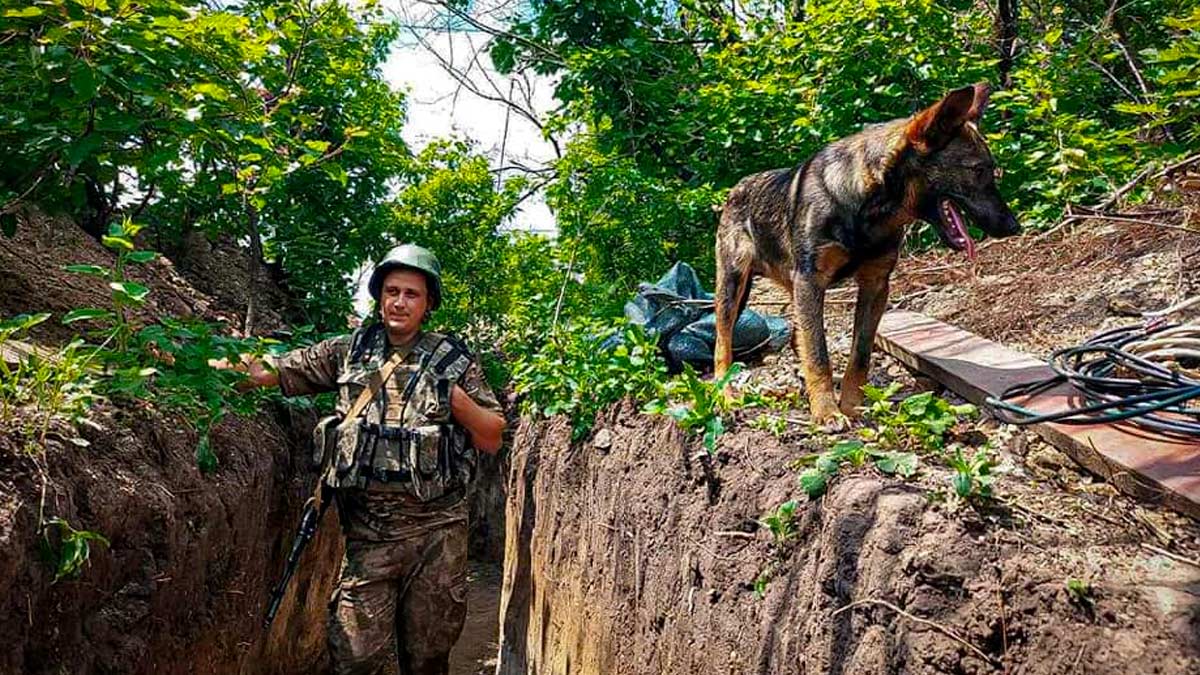 August 19, 2022, Russia-Ukraine War Update
[UKRAINE] – MTN It has been 3,095 days since Russia occupied Crimea on February 27, 2014. Here is our latest update. You can visit our Russia-Ukraine War Center to find more news about Ukraine. You can also listen to our in-depth podcast, Malcontent News Russia Ukraine War Update, hosted by Linnea Hubbard.
Breaking News
Air defenses have been activated in Russian-controlled Sevastopol on the Crimea Peninsula. There are reports of explosions. Available videos on social media only show air defense missiles firing and no strikes in the city or surrounding area.
Northeast Donetsk
There was limited fighting in northeast Donetsk, with Russian forces attempting to advance in the direction of Vyimka from Spirne and Mykolaivka without success.

Bakhmut
Russian forces and their proxies fought positional battles on the outskirts of Soledar supported by artillery and attack aircraft and attempted to advance into Bakhmutske without success.
PMC Wagner Group, Russian airborne VDV forces, and elements of the LNR 2nd Army Corps, supported by the Russian air force, attempted to advance on Bakhmut from three directions without success.
In the Svitlodarsk Bulge, PMC Wagner Group and LNR separatists attempted to advance on Kodema without success, and Russian forces attempted to advance on Zaitseve from Holyivskyi but could not make any forward progress.
Ukrainian forces shelled Russian positions in Svitlodarsk.
Southwest Donetsk – Zaporizhia
DNR separatists launched their first offensive toward Kamyanka since July 29. Belligerents fought a positional battle, and there was no change in the line of conflict.
Separatists attempted to flank Adviivka by advancing from Novoselivka Druha and were unsuccessful.
There was an attempt to advance into Pervomaiske from the Russian-occupied areas of Pisky. Separatists were unable to move forward, lost ground, and Ukraine gained a toehold in the northern part of the contested village. DNR separatists attempted another open country advance from Lozove toward Pervomaiske and were unsuccessful.
In the southern part of the Donbas, DNR separatists attempted to advance in the direction of Vodyane without success.
Kharkiv
A building on the campus of the National Aerospace Academy in Kharkiv was destroyed in an overnight missile attack. A security guard who worked at the university was killed in the attack.
Visit our Russia-Ukraine War Map
The Malcontent News Russia-Ukraine War Map is updated as events occur. Map not appearing in your RSS Feed or Google News App? You can review the most up-to-date information by visiting our custom Google Map.
Kherson
Operational Command South of the Armed Forces of Ukraine hinted that they attempted an offensive toward Stanislav and Shyroka Balka. The advance was unsuccessful.
The bridge at the Nova Kakhovka was hit again by rockets fired by High Mobility Rocket Artillery Systems (HIMARS), thwarting Russian combat engineer attempts to repair the structure.
Mykolaiv
Two Russian S-300 antiaircraft missiles being used as ground-to-ground weapons hit the Black Sea University in Mykolaiv on the 18th, and up to eight missiles struck the campus on the morning of the 19th. This is the third attack on the campus in the last four days and one of four universities targeted by Russian missile strikes in the last 24 hours.
Dnipropetrovsk
There is significant concern by the west and global nuclear power monitoring organizations that Russia is preparing for a false flag event at the Zaporizhzhia Nuclear Power Plant on August 19. A statement from the Russian embassy in the United States raised eyebrows with specific accusations and the wording used.
Overnight, the settlement of Nikopol was attacked by rockets fired from MLRS located within the nuclear power plant compound.
Ukrainian President Volodymyr Zelenskyy said he has agreed to a framework for a visit by an International Atomic Energy Agency (IAEA) mission to the Russian-occupied Zaporizhzhia Nuclear Power Plant (ZNPP). The agreement was reached after meeting with United Nations Secretary-General António Guterres in Lviv.
Turkish President Recep Tayyip Erdogan was also in the meeting and declared, during a press conference said, "We are alarmed by the hostilities at the [nuclear power plant]. We don't want to experience another Chornobyl. We are and will remain on Ukraine's side."
Sumy and Chernihiv
Dmytro Zhyvytskyi, Sumy Oblast Administrative and Military Governor, reported that the settlements of Bilopillia, Krasnopillia, and Myropillia, were attacked.
Beyond Ukraine
A Russian ammunition depot in Timonovo, Russia, had a catastrophic explosion. Fire and rescue crews were standing off because it was too dangerous to approach the area. Timonovo and Basovo were evacuated, along with a nearby military base.
Daily Assessment
The Russian Ministry of Defense made no claims of capturing new territory for the first time since early July, and Russian troops have demonstrated they are incapable of concentrating combat power in an offensive as they did in Luhansk.
We maintain that the 1st Army Corps of the Donetsk People's Republic and the 2nd Army Corps of the Luhansk People's Republic are combat ineffective.
Russian military doctrine has relied on indigenous militias and mercenaries to do the bulk of front-line fighting, such as in Chechnya, Syria, and the Central African Republic, to minimize official combat losses and weaken rump states – the waste of human capital among Donbas separatists has hobbled combat capabilities.
To read the rest of our report, become a Patreon! For as little as $5 a month, you get access to the daily Russia-Ukraine War Situation Report. The report provides analysis, maps, detailed information about all the axes in Ukraine, international developments, information about war crimes and human rights, and economic news. As an added benefit, you get access to flash reports, breaking news, and our Discord server.