Bail set at $500K for Mount Vernon political sign murder
Authorities report that a simple dispute over a campaign sign spiraled out of control.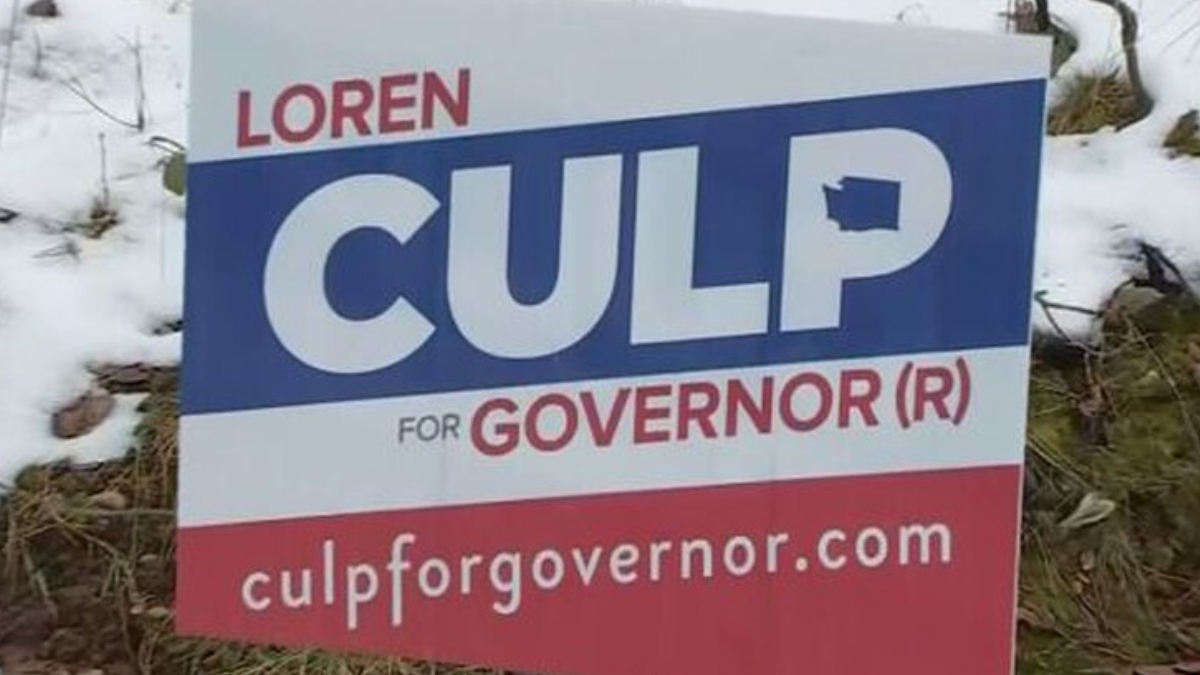 [MOUNT VERNON] – (MTN) Bail was set for $500,000 for Angela Marie Conjin in Skagit County Superior Court this morning. Conjin is accused of shooting a 32-year-old Arlington woman over an altercation involving a political sign for Loren Culp.
According to the Skagit County Sheriff's department, John Conjin, the husband of Angela Conjin, told authorities he saw a suspicious vehicle that he thought could be involved in mail theft. He went outside to confront the occupants and an argument ensued. Mr. Conjin claims he got into a physical altercation with the driver of the truck, that continued to his front porch, and there was an attempt to steal the campaign sign. The female passenger of the pickup truck got out of the vehicle, and at about the same Ms. Conjin emerged from the home with a firearm, firing several shots. The 32-year-old woman who was killed had not been involved in the earlier physical interaction.
The man in the pickup claims he was punched by Mr. Conjin through an open window before engaging in a further altercation.

Police arrested John Conjin for assault in the fourth degree, a misdemeanor, and arrested Angela Conjin for investigation of second-degree murder. Mr. Conjin has been released, while Ms. Conjin was formally charged on Tuesday afternoon and is still in Skagit County Jail.
Police have not identified the other man who fought with Mr. Conjin, nor if he will face any criminal charges. Authorities have not identified the name of the 32-year old victim. Malcontent News has the name but is withholding it pending confirmed notification to the next of kin.
Public records show Anglea Conjin was a teacher's aide for the Sedro-Wooley School District. In 2019 she trained to be a hairstylist and started working for La Conner Hair Design. Calls and messages to La Conner Hair Design went unanswered. Investigators have not released the nature of the political sign, but a report from Seattle TV station KING 5, indicates it was a Loren Culp Sign. Loren Culp lost the gubernatorial election in Washington state by 545,000 votes but refused to concede and made baseless allegations of fraud without evidence. Public records show Conjin is a registered Republican in the state of Washington.