SPD releases video of the officer-involved shooting of a suicidal man
Video shows the armed man approaching officers asking to be killed.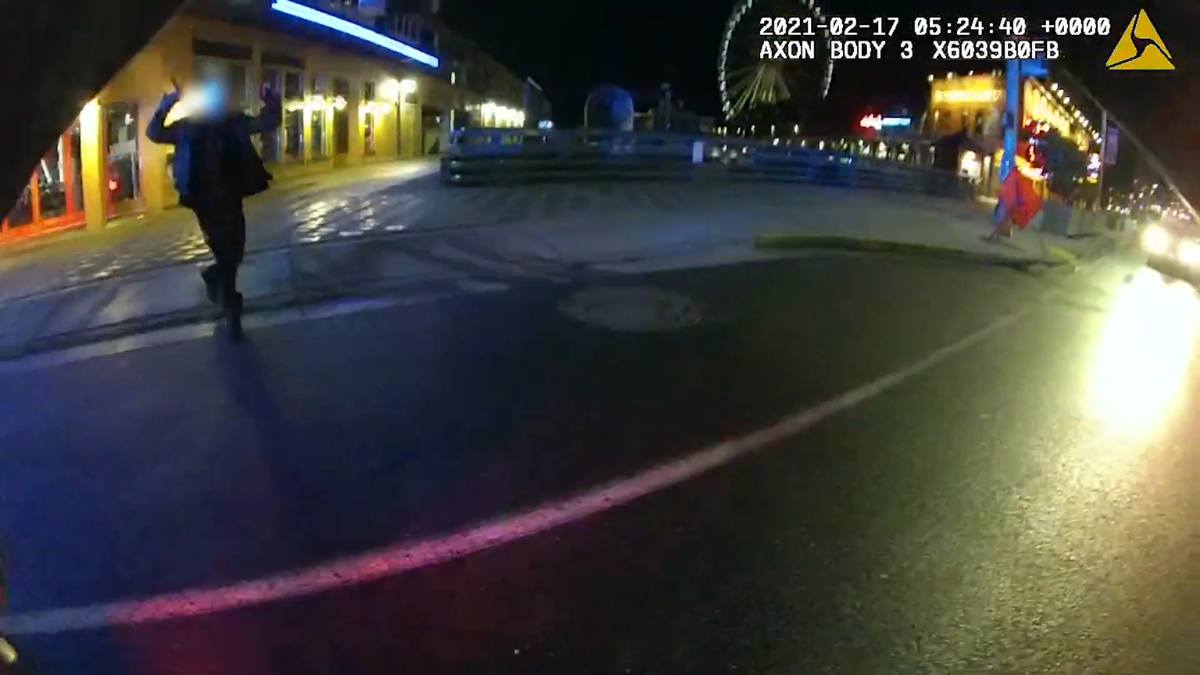 This video is extremely graphic in nature, viewer discretion is advised
[SEATTLE] – (MTN) The Seattle Police Department released a video of the fatal officer-involved shooting on February 16. Seattle police responded to a 911 call about a suicidal man along the Seattle waterfront who had a kitchen knife and had used it to cut himself. Two officers fired on the man, killing him on the scene.
The video includes the 9:20 PM 911 call asking for Seattle Police, with arriving officers knowing the individual was suicidal, armed, and had used the knife to cut himself. The video shows two officers arriving in a cruiser, and noting he was armed. From the time the passenger door of the police cruiser was opened to the shooting is 14 seconds.
The distraught man alternates from putting his hands up and making motions with the knife while yelling at officers, "do it, do it," and asking to die. On Tuesday night, Seattle Police stated they used de-escalation techniques and less-lethal weapons were deployed with no effect. The released video doesn't show less-lethal options being used nor does it show any attempt to negotiate with the distraught man.
Two officers remain on administrative leave per department procedure.
A vigil and protest were marred tonight by violence when right-wing protesters bear maced a group, with reports of fights breaking out. A window was smashed at Westlake Center, but Seattle Police didn't respond. Independent journalists at the protest tonight reported that the right-wing protesters were armed, and during the conflict where bear mace was deployed, a weapon was displayed. Several well-known protesters and independent journalists from Portland were in Seattle tonight both filming and acting as counterprotesters.
Tuesday's shooting was the second fatal police shooting in a week.
Like, Share, Follow, Support