BLM protesters march after shooting of Kevin Peterson Jr.
Police officials in Clark County shift their story about the Peterson Jr. shooting, while protesters take to the streets in solidarity.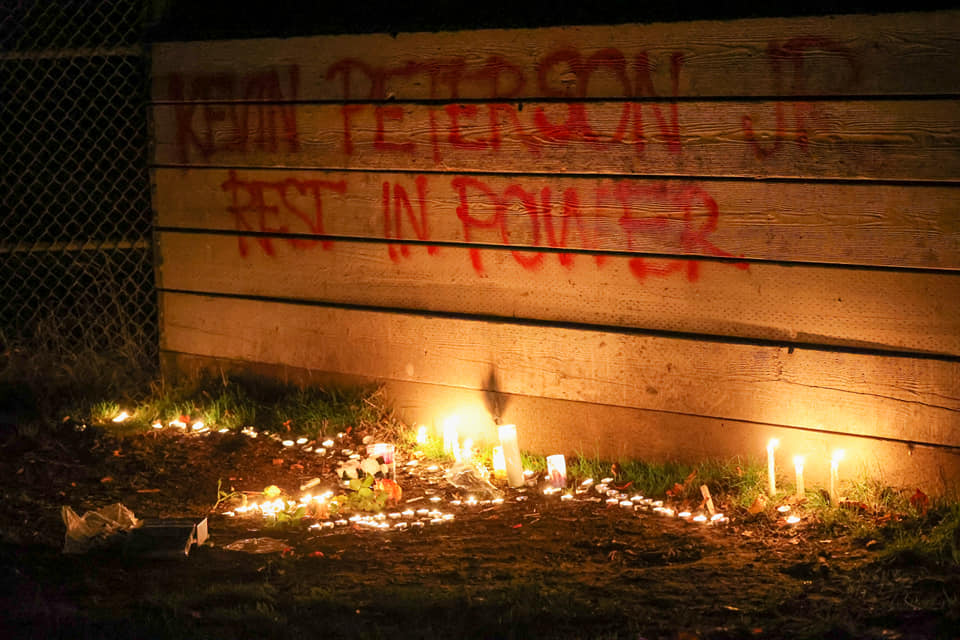 Black Lives Matter protesters, mostly dressed in black bloc, held a vigil at Cowen Park in Seattle on Friday for Kevin Peterson Junior. Peterson Jr. was shot and killed by three Clark County sheriffs deputies in Hazel Dell, Washington, on Thursday, October 29. Hazel Dell is located about 12 miles north of Portland, Oregon.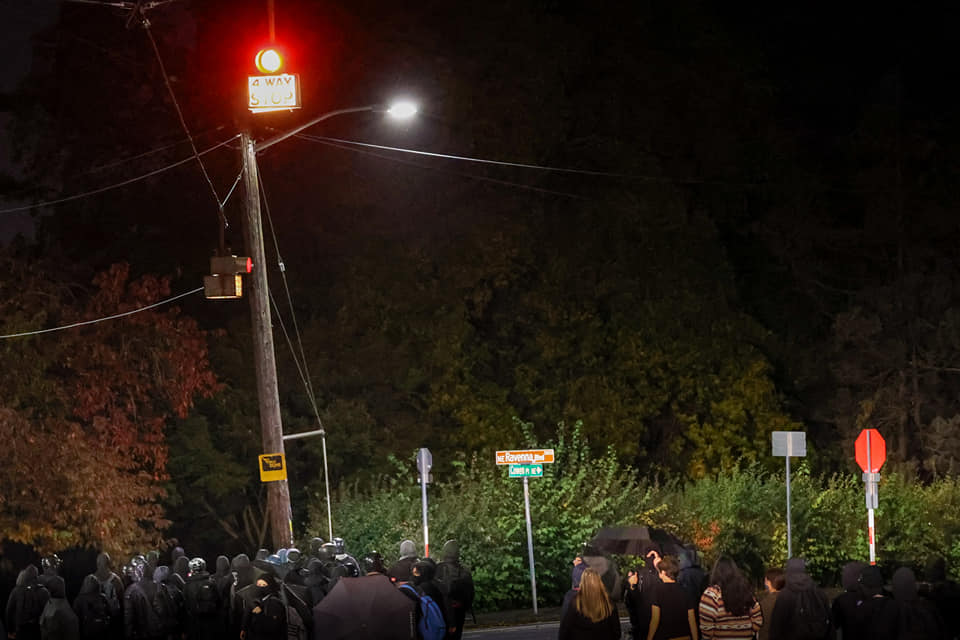 On Thursday night, Clark County Sheriff deputies pursued Kevin Peterson, Jr. as part of an alleged drug investigation. Initially, Clark County Sheriff's office stated that Peterson Jr. had a gun, had fired at deputies. Later on Friday, officials walked back the statement.
"Soon after the foot chase began, the man produced a handgun, and the officers backed off. A short time later, the subject encountered three Clark County deputies who all discharged their pistols. During the crime scene investigation, a Glock model 23, 40 caliber pistol was found near the deceased by independent crime scene investigators."

Battle Ground Police Chief Mike Fort
---
Olivia Selto, Peterson Jr's. girlfriend, reported she was on a video call at the time of the pursuit and witnessed Peterson Jr. get shot. She said that deputies did not check his condition as the call remained connected, and then terminated the call on the phone.

Initially, the Camas Police Department took on the investigation, but I-940 does not allow for neighboring police departments to investigate police shootings. The Battleground, Washington Police Department is acting as the public liaison for the investigation.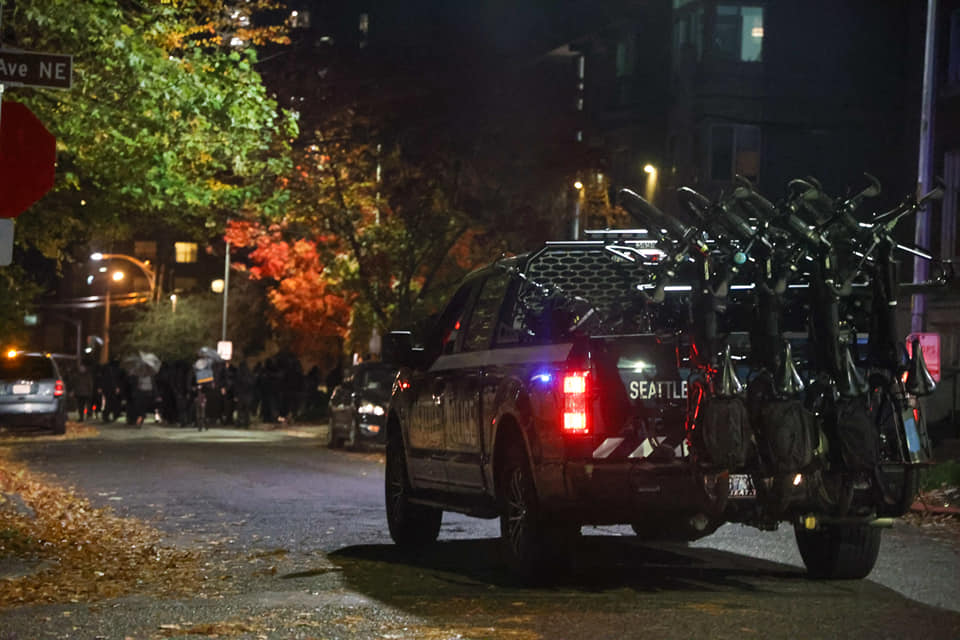 Back in Seattle, a group of approximately 50 people marched through the streets of the University District calling on bystanders to "get into the streets." The march received a positive response from observers and gained several participants along Greek Row near the University of Washington. The Seattle Police Department reported that windows were broken at a Starbucks, and several arrests were made.
David Obelcz contributed to this story.