Bonaventure Senior Living actively recruited unvaccinated staff, accused of falsifying COVID vaccination records
Accusations of lax resident protection from COVID swirls after a recruiter's Tik Tok video goes viral.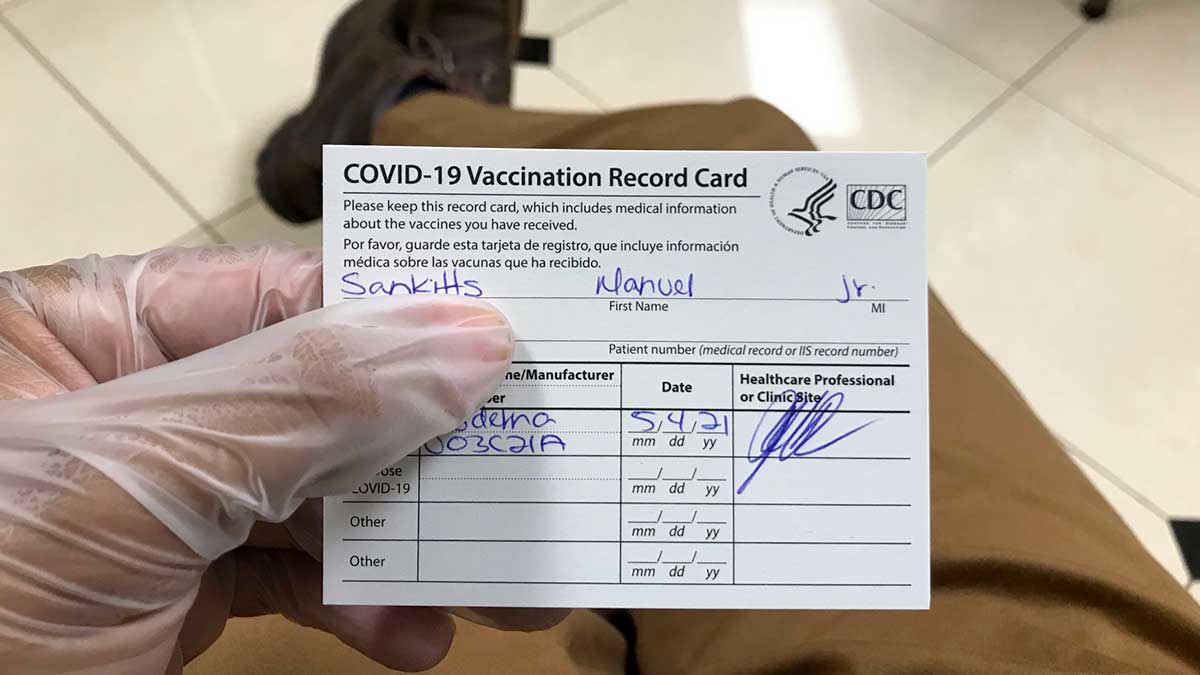 [SALEM, Oreg.] – (MTN) Bonaventure Senior Living manages 27 Senior Living Communities in Washington, Oregon, and Colorado, and has become swirled in controversy after an employee recruiting video was published on TikTok. The video, made by a recruiter who works for the company, was actively seeking medical professionals who were "unjustly fired" due to COVID protocols for healthcare workers to come work for the company. By the end of the week, fresh allegations were leveled at the company for falsifying COVID-19 vaccination records for employees, and providing them with completed vaccination cards even though they were unvaccinated.
On Monday, TikTok user @thisdaneshguy reposted a recruiting video made by Bonaventure Senior Living employee Shanya Hall, which went viral. In the video, Hall says, "I just wanted to tell you that if you are a nurse, a caregiver, a tech, and you now need a new job because of this, hit me up. I'll hire you. I need nurses, caregivers, med techs, in Washington, Colorado, and Oregon."
The video was taken down on August 9, the same day Governor Jay Inslee announced that healthcare workers would be required to get vaccinated against COVID. The Salem Reporter ran a story on Tuesday where they interviewed Hall. In the interview, she said she made the video on July 29, and it had been viewed more than 50,000 times before it was taken down.

When asked what she would say to families who are concerned about unvaccinated health workers caring for their family members, she said protecting residents is the number one priority for Bonaventure.
"I get being concerned or being scared but we are taking precautions," she said. "We wouldn't want to put anybody in the way of danger."
In the same story, Jeremiah Gray, divisional director of operations at Bonaventure for Oregon, stated that they could not require vaccines for their staff because of an Oregon law. However, that was only partially true while the recruiting video was still on TikTok. On August 5, 2021, the Oregon Health Authority filed a final temporary rule requiring COVID-19 vaccination or weekly testing for individuals who work in healthcare settings.
In a since-deleted Facebook post on the Bonaventure page, Gray responded to the TikTok video, defending the company, and again stating that they are prevented by Oregon law to require vaccinations. That point became moot when the federal nursing home vaccine mandate was issued earlier this week. In the same story, Gray called out Hall for her video.
"I think that's where Shayna's frustration in the video came out from, was she had been on the phone with a nurse who was crying because she lost her job. She let her personal frustration on it get the best of her and put something out there representing us that we do not want out there."
On Friday, in another video posted on TikTok by @thisdaneshguy, the creator claims that multiple employees of Bonaventure have shared internal e-mails with him about directives made by the company that put residents and patients at risk. Among the claims made, it is alleged by eight current and former employees a manager at Bonaventure is falsifying federal issued COVID vaccination cards, including Washington state. By Saturday, it was reported another six current employees have come forward.
In a brief clip in the most recent video, screenshots were shared showing the signature line of Jeremiah Gray in e-mails, which includes quotes from former President Donald Trump. The accusations include vaccination cards being provided to employees and residents who didn't want to get vaccinated, as well as being sold to third parties by a manager within the company. That information has been turned over to The Statesman Journal, which ran a deeper story about Bonaventure yesterday.
Bonaventure has scrubbed its social media accounts over the last few days, locking down comments, deleting posts, and deleting its entire TikTok channel. Employee reviews on Glassdoor report low pay compared to competitors, short staff, and disconnected management, with an average score of 3.2 on a scale of one to five.
Data from the United States and Israel indicates that the majority of COVID breakthrough cases that lead to severe cases are among people over 70 years old with multiple comorbidities. This was one of the key drivers for the United States to make the controversial decision to provide booster shots to recipients of mRNA vaccines. President Joe Biden in a speech last week stated that of the over 600,000 COVID-related deaths in the United States, 100,000 were residents of nursing homes.
Bonaventure has a facility locally in Bothell, as well as facilities in Wenatchee, Arlington, Bonney Lake, Freeland, Port Orchard, Bellingham, Richland, and two facilities in Lacey, Puyallup, and Vancouver.
Like, Share, Follow, Support