BREAKING: QR Code vax proof provider goes lights out 3 days before King Co vaccination verification begins
MyIRMobile was forced to disable their QR Code based verification service on October 22.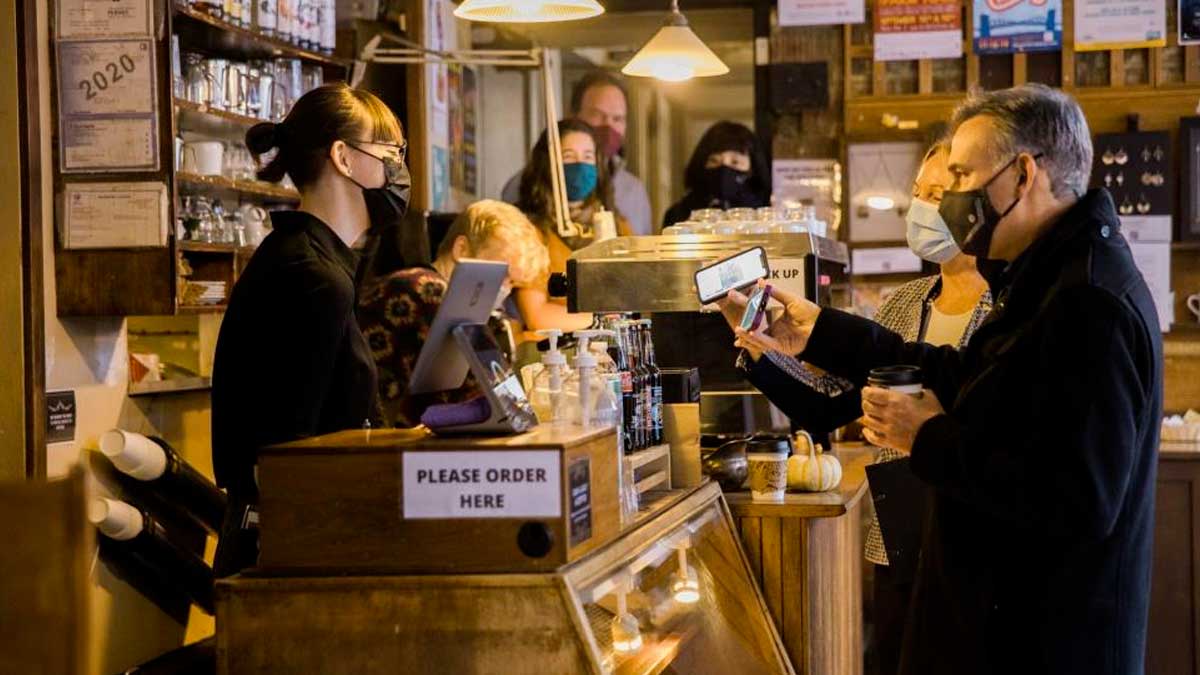 [SEATTLE, Wash.] – (MTN) The QR Code-based Covid-19 vaccination verification app that King County adopted was suspended on October 22, forcing area businesses and venues to visually review vaccination proof starting tomorrow. STChealth had to shut down its QR Code verification solution after the Common Trust Network refused to recognize the company as a valid issuer of vaccination proof.
STChealth is the maker of MyIRMobile, which has been adopted by Arizona, Louisiana, Maryland, Mississippi, North Dakota, West Virginia, the District of Columbia, and Washington state. King County Health has been recommending the technology to residents. Earlier this month Seattle Mayor Jenny Durkan and King County Executive Dow Constantine demonstrated the technology as a simple solution for businesses and residents.
A letter dated October 22, 2021 on the MyIRMobile website addressed the ongoing issue.

"As many of you are aware, STChealth developed an accurate, well-formed, VCI standard SMART Health Card within MyIR Mobile on behalf of the states we represent. Despite this, and being listed as an issuer on their website, The CommonTrust Network is still not recognizing MyIR as a valid issuer. We are continuing to work with the CommonTrust Network to resolve this discrepancy as quickly as possible. Unfortunately, until we are re-established, we will have to deactivate QR Code functionality as a feature in MyIR Mobile. Through MyIR Mobile, users can still access a copy of their FULL official vaccination records, including proof of COVID-19 vaccines. In some states, an official COVID-19 certificate and/or school certificate will also be available through MyIR Mobile. In order to utilize these certificates, MyIR Mobile users will need to show them as either digital PDFs or printed documents to prove immunization status. At this time, immunization records through MyIR Mobile cannot be translated into a valid QR code to be read by a SMART health verifier."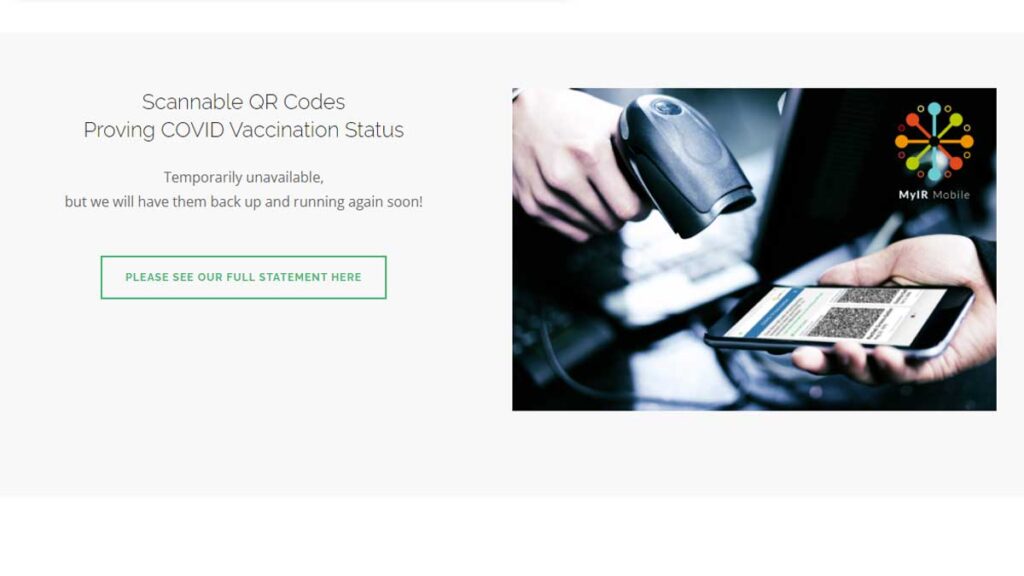 At midnight tonight, people age 12 or older will be required to verify their Covid-19 vaccination status or provide a negative COVID test result to enter certain businesses and venues in King County. While the ongoing dispute between STChealth and the Common Trust Network won't seriously impact smaller venues, attendees at large venues should be prepared to provide an alternative source of verification and pack some patience.
Where is vaccine verification required
Restaurants and bars that include indoor dining will be required to check vaccination status or see a negative Covid-19 test completed within the last 72 hours. The requirement does not apply to outdoor dining areas or take-out. Additionally, businesses that sell ready-to-eat food but aren't primarily dining establishments, such as grocery stores, are not impacted. Restaurants that have a seating area for 12 or fewer people do not have to start checking vaccination status until December 6.
Indoor recreation, entertainment, events, and physical fitness locations are required to check status regardless of capacity. This includes school, amateur, collegiate, or professional indoor sports venues, performing art centers, live music venues, comedy clubs, movie theaters, gyms, yoga studios, conference centers, and conventions.
Additionally, any outdoor event with 500 or more attendees will be required to check vaccination status.
People who already registered for MyIRMobile can still show a PDF certificate that verifies vaccination status and can download the document to their device. iOS and Android devices allow users to create a home screen shortcut to an image or a PDF, making it easier to access the necessary documentation.
According to a September 24 article in PC Magazine, Washington state does not utilize other applications that can provide a QR Code.
How do I provide vaccination status
If you're fully vaccinated you have several options to provide proof of your status.
Your Center for Disease Control vaccine card or a photo of your vaccine card on your mobile device.
Documented proof of vaccination from your medical provider or the facility that vaccinated you or your impacted dependents.
For tourists and foreign travelers, valid proof of vaccination from your home country. This would be the same credentials you would have used upon entry into the United States.
A digital record from STChealth through the MyIRMobile.com website or other iOS and Android apps that provide proof of vaccination verification.
Individuals do not have to show identification with their proof of vaccination or negative unless identification is required for other reasons such as age verification to enter a bar.
What if I am unvaccinated or can't prove I am fully vaccinated
As an alternative, an individual can show proof of a negative Covid-19 test from a testing provider in the last 72 hours. At-home tests will not be an acceptable form of validation. Outside of Lumen Field, several vendors are offering rapid COVID tests at a premium price. Many pharmacies offer free testing with results provided in one to two hours.
What if I need an accomodation due to disability, medical condition or religious belief
King County businesses are required to provide reasonable accommodation and cannot discriminate based on an individual's race, national origin, religion, or age. Reasonable accommodation for bars and restaurants would include outdoor dining, take-out, and curbside delivery.
The program does not require a person to be vaccinated. It does require those who choose to remain unvaccinated to provide proof they are not currently infected with Covid-19, which can be accomplished by getting a free rapid or PCR COVID test.
San Francisco County and New York City started so-called vaccine passports in August and September respectively while Los Angeles County announced on October 6 it would be implementing a similar program.
Earlier implementations haven't been trouble-free. In New York City there were several high-profile incidents and confrontations including some workers being assaulted. Some restaurants opted to close their dining rooms and return to takeout and delivery. San Francisco officials are in dispute with the only In- N-Out Burger located in the City. The popular West Coast burger chain is refusing to verify vaccination status of customers and was issued a cease and desist letter by San Francisco officials.
Currently, 82.4% of all eligible King County residents are fully vaccinated and another 5.5% are just weeks away.