CDC moves Washington state up to "substantial transmission" as COVID cases skyrocket nationwide
COVID is spreading rapidly through unvaccinated regions as the two Americas divide widens.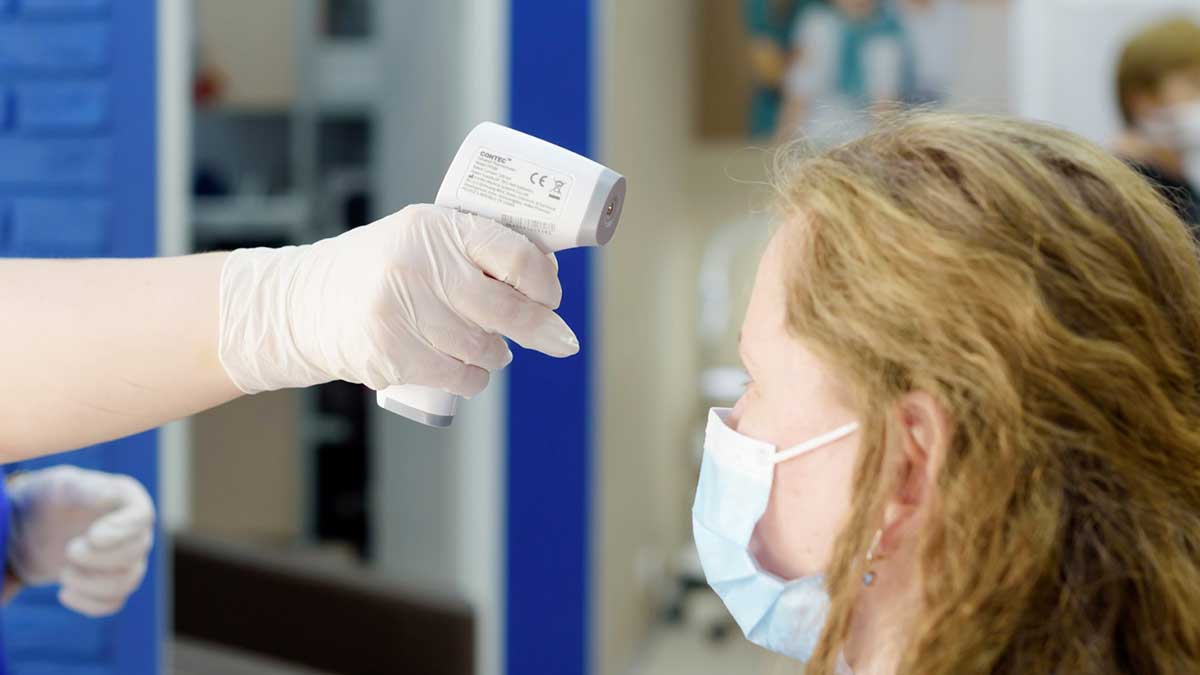 [SEATTLE, Wash] – (MTN) COVID cases are increasing in all 50 states and the District of Columbia, as the Delta variant of COVID rapidly spreads through the unvaccinated population. The South and Central Midwest show the most significant increases, with hospitals in Missouri, Arkansas, and Louisiana strained by caseloads.
COVID cases are up 140% nationally in the last seven days and are showing exponential growth. Only Vermont, one of the highest vaccinated states in the country and predominantly rural, is the only state with a low transmission rate. Tennessee has seen cases increase 340%, Massachusetts 261%, and Alabama 257%. Florida is trending 6,500 new cases a day, 21% of all new infections in the United States.
Hospitalizations, which is a lagging indicator of infections, are up 34% nationally. Arkansas, Missouri, Florida, and Nevada have more hospitalized COVID patients than the third wave over the winter and early spring of 2021.

Clark County, Nevada, which includes Las Vegas, joined Los Angeles County in California, mandating masks for all residents and visitors. Governor Jay Inslee of Washington has said the state would not be moving forward with a renewed mask mandate. The CDC recently moved Washington state to "substantial transmission of COVID" in its latest weekly update.
The Delta variant of COVID originated in India. It brought the medical infrastructure of the nation of one billion to the brink of collapse. Officials wrestled with shortages of Oxygen, ventilators, and fuel to cremate the victims.
In a non-peer-reviewed study of 167 patients infected with the Delta variant, viral load was 1000% higher than previous variants. Another study found the viral load to be 1200% higher, adding more weight to the first study. The increased viral load indicates that Delta is 225% more transmissible. In the United States, Delta now accounts for 58% of infections.
Another challenge facing health officials is some states moved away from reporting daily COVID data. Many believe infections numbers are worse. In Texas, for example, most COVID tests are happening at hospitals when patients are arriving much sicker than with previous strains. Many states, including Washington, converted testing sites to vaccination sites, making it more challenging to get tested.
Wall Street reacted negatively to the news of the "fourth wave." The Dow Jones was down over 900 points, and the price of West Texas Intermediate (WTI) crude oil dropped almost 6% to $67.28 a barrel. Concerns over the economy slowing down again while most social safety nets related to COVID are ending were causing the retreat.
King County is offering free transportation to get vaccinated and is even offering free childcare for vaccination appointments and the recuperation period for those still unvaccinated.
Although side effects are mild, many have reported feeling fatigued, experiencing headaches, and having brain fog 24 to 48 hours after the second dose for a day or two. The one-dose Johnson and Johnson vaccine has been reported to have lesser side effects, but that evidence is anecdotal.
Vaccine hesitancy still is holding along political lines. Twenty-eight percent of Republicans and 20% of Independents have stated they will not get vaccinated. The survey also indicated 50% reporting they who would not get vaccinated were taking a wait and see approach and were somewhat likely or likely to get vaccinated in the future.
If you or a family member needs to get vaccinated in King County, you can visit the Getting Vaccinated King County page on the Public Health website.