Union warehouse workers vote unanimously to strike against Fred Meyer
Workers voted 335-0 to strike as union demands better safety protocols for essential workers.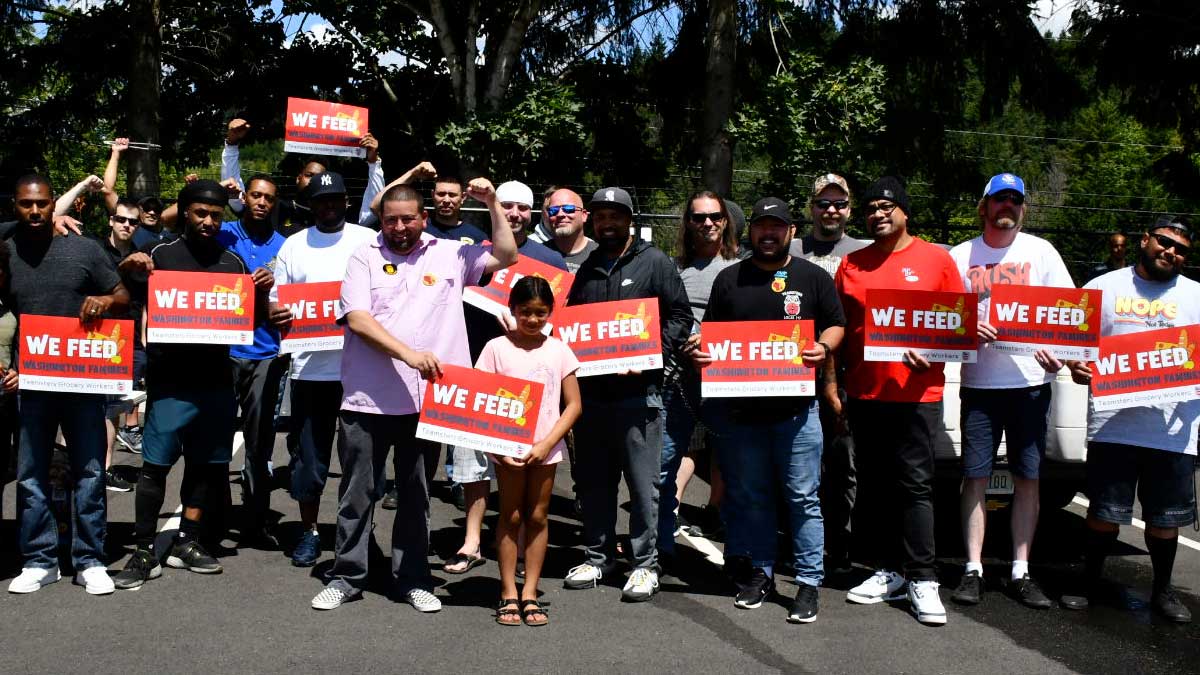 [TUKIWLA, Wash] – (MTN) Teamsters Local 117 warehouse workers at Fred Meyer voted unanimously to authorize a strike on Saturday setting the stage for possible food distribution disruptions at 180 grocery stores across Washington, Idaho, Oregon, and Alaska. The vote was unanimous (335-0), despite a notice posted by the Company in the lunchroom pressuring workers to vote no.
Contract negotiations between Teamsters Local 117 and Fred Meyer have been underway with little progress. The contract between the Union and the Company is set to expire on Sunday, July 18. With workers having voted to authorize a strike on Saturday, a work stoppage could be called by the Union as early as 12:01 a.m. Monday morning.
"With all the COVID outbreaks that wreaked havoc on the warehouse, you'd think they'd be a little more concerned about our safety and the safety of the public," said Matt Collins, a Shop Steward who believes he contracted COVID-19 in the workplace last year. "But, sadly, that's not the case. Fred Meyer ignored our petition to lower production standards, which led to crowded aisles and people getting sick, and they suspended safety meetings during the worst parts of the pandemic. Now they're inexplicably rejecting our proposal that would make conditions safer for workers and the community."

Teamsters Union Representatives met with Fred Meyer numerous times throughout the pandemic to demand they take more aggressive steps to address COVID outbreaks, but the Company was slow to respond. Fred Meyer rejected a proposal outright that would have given workers the ability to refuse to complete a task if they reasonably believed it would put themselves or the public in danger.
The strike votes occurred on the same weekend that Teamster union workers authorized a new contract with Safeway.
Fred Meyer has locations locally including Kirkland, Bellevue, Bothell, and Redmond. Fred Meyer is owned by Kroger, which has a portfolio of grocery brands including QFC.
Like, Share, Follow, Support