COVID cases and hospitalizations are increasing dramatically in Washington
New cases, hospitalizations and ICU patients continue to grow as the Delta variant takes hold.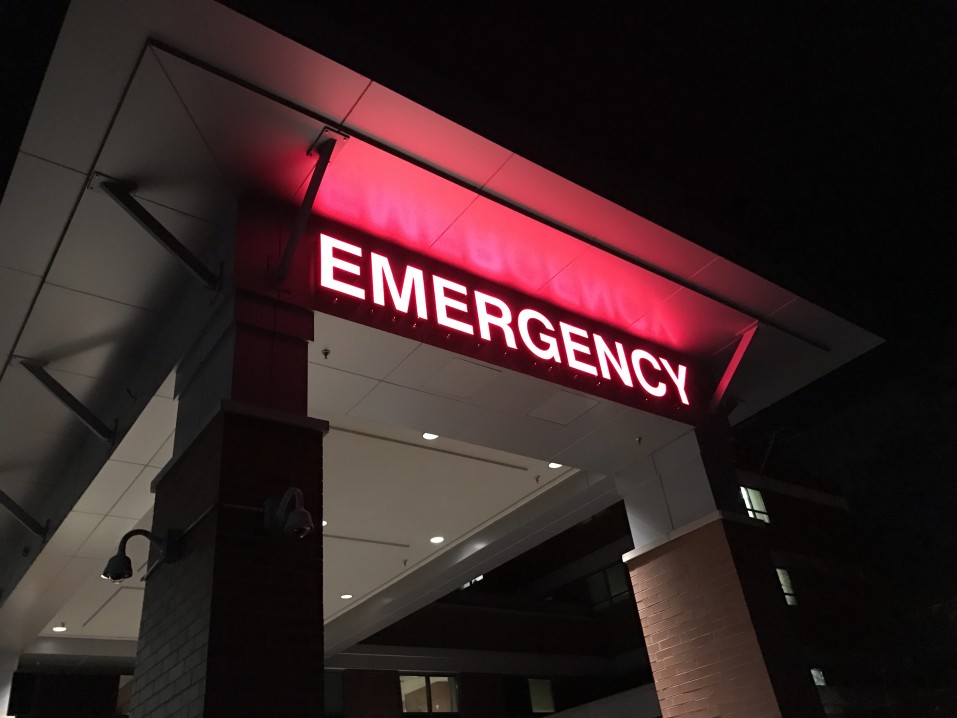 [OLYMPIA, Wash] – (MTN) The number of patients in Washington ICUs has surged to the highest levels since April, while the 7-day moving average of new cases is now at the highest level since May and rising rapidly. Just 36 days after King County ended the masked mandate, cases fueled by the highly contagious Delta variant are exploding.
On June 27, there were only 167 new COVID cases statewide. That number has climbed 748% in a month, with the 7-day moving average up to 1,251 cases on July 28, per the Washington Department of Health. In the most recently available data, 173 patients are in the ICU with COVID – which represents 14.3% of all available ICU beds in the state and is well above the 10% threshold.
Statewide, Washington is no longer achieving any metric that would indicate the spread of COVID remains under control.

According to the Washington State Department of Health data through July 26, 2021, COVID positivity has climbed to 6.5% statewide. The target is to be below 5%, and over 7% is an indication of growing community spread and under testing. Only the sparsely populated counties of San Juan, Garfield, and Columbia were under 5%. Asotin, Lincoln, Franklin, Walla Walla, Benton, Klickitat, Pacific, Cowlitz, and Skamania were over 15% positive – Benton county was over 25%. King County was at 4.3%.
Statewide acute care hospital beds continue to exceed guidelines. Statewide 82.2% of beds are supporting patients, while in King County, it is 84.6% of available beds. Of the 7,517 patients in the hospital, 647 have COVID. For ICUs, the numbers are more concerning. Statewide, 81.7% of all ICU beds are occupied, and in King County, it is 83.9%. Some area hospitals already have full ICUs, just as the state appears to be heading towards its biggest surge since the spring of 2021.
Although there is no specific cure for COVID, the medical community has a much better understanding of supportive therapies than they did at the pandemic's beginning. Due to low positive outcomes, moving a patient to a ventilator is now considered a last line of defense.
Some of the strain on the state medical system in Washington is caused by out-of-state patients from Idaho, Montana, Oregon, and Alaska. Hospitals in eastern Washington support trauma and the sickest COVID patients from Idaho and western Montana, while hospitals in Portland and Seattle take patients from Oregon. Trauma patients in Alaska are flown to Seattle once they are stabilized. This spring and summer have seen a dramatic increase in general trauma unrelated to COVID, accounting for the current high occupancy rate.
Locally, Evergreen Hospital was reporting 12 COVID patients in Kirkland and 5 in Monroe.
Hospitals are normally staffed to support 60% to 80% capacity, with the remainder aside to support short-term surges. An increasing number of specialists, doctors, and nurses are leaving the medical field as the stress of the last 18 months has taken an emotional and physical toll.
To a layperson, 80% to 85% occupancy may not seem like a challenge, but the primary issue is a lack of medical staff when rates get this high.
COVID deaths remain low in Washington but are a trailing indicator and don't spike until 4 to 6 weeks after hospitalizations increase. The IHME current forecast indicates COVID hospitalizations will peak next month, and deaths will grow an additional 70,000 to 130,000 nationally by October 31. The same forecast models indicate that masks would dramatically lower that number.
The Delta variant is now the dominant strain in the United States. Last week, the CDC reported that the COVID variant that emerged in India is as transmissible as chickenpox]. A super spreader event in Massachusetts over the 4th of July holiday sickened more than 880 with 74% vaccinated. Five were hospitalized, including 4 vaccinated people. The data from that incident resulted in a renewed recommendation to wear masks.
The NIH reported that in June 2021, the most recent data available, over 99% of people who died of COVID in the United States were unvaccinated. A vast majority of vaccinated people who test positive for the Delta variant are asymptomatic or mildly sick. However, unlike previous variants, the vaccinated carry a high virus load and can spread the disease. In states hit harder by Delta, such as Tennessee, vaccination rates have significantly increased as the impact of COVID becomes more real.
King County, Washington is over 80% vaccinated, and Washington state is over 70%. The highest rates of positivity are in areas with low vaccination rates statewide. The FDA is expected to provide full approval to the Pfizer vaccine next month.
COVID vaccines are free for anyone over 12 years old, and no appointment is necessary at most locations. Lyft and Hopelink provide free transportation, and KinderCare, the Learning Care Group, and the YMCA offer free childcare during vaccination appointments or recuperation.
For information on getting a vaccination in King County, you can visit the King County Department of Public Health website.