COVID cases surge 48% in King County as officials ask summer travelers to use caution
COVID vaccination rates are increasing again as concern over the Delta variant grows – no change in mask guidance.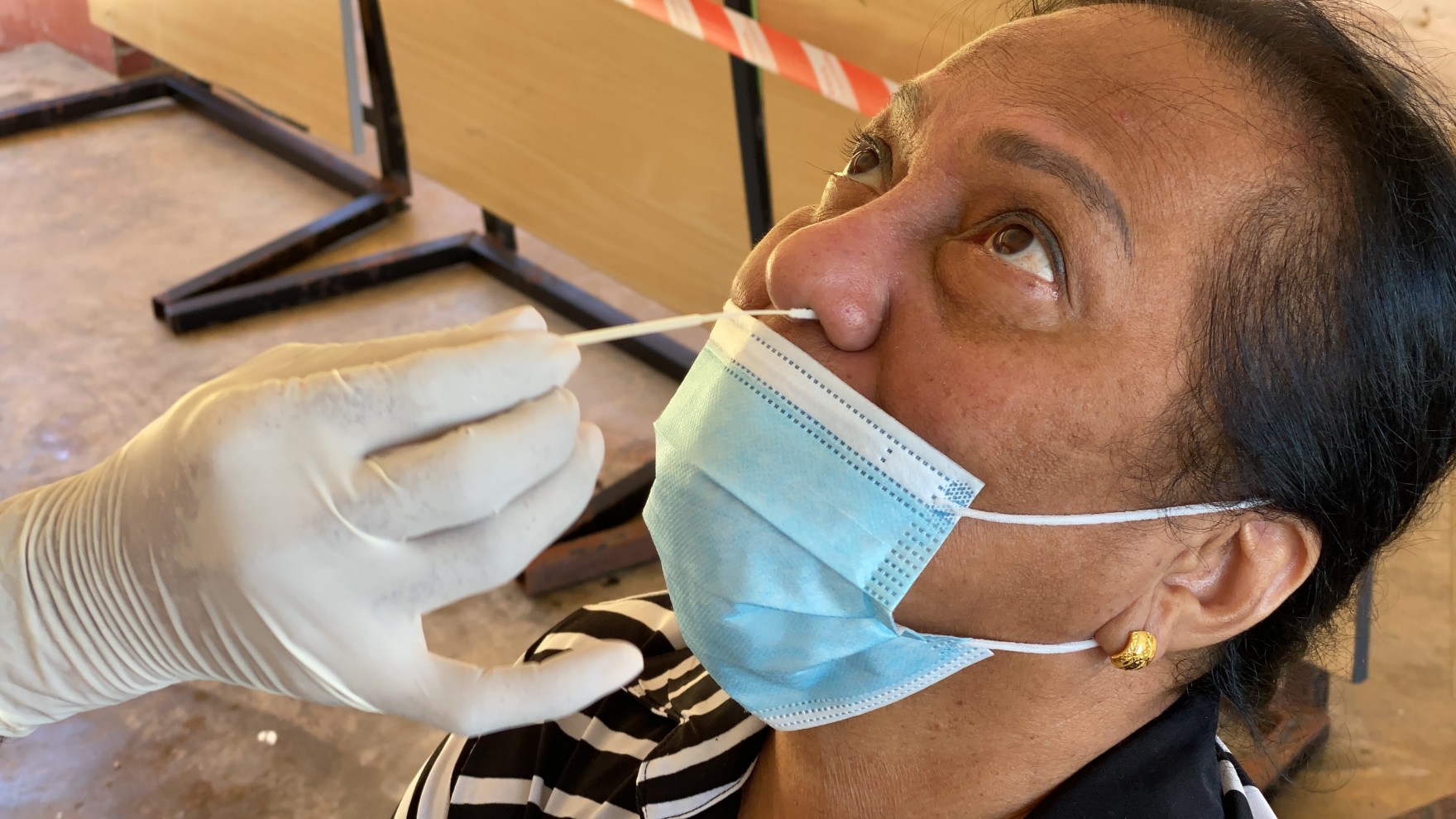 [SEATTLE, Wash] – (MTN) King County Health Officer Dr. Jeff Duchin announced that King County COVID cases have increased 48% in the last week as he asked for residents to apply caution during summer travel and mask up when indoors.
The Delta variant has grown to represent 86% of cases in King County with 83 cases per 100,000. Most cases are among the unvaccinated according to Dr. Duchin with residents 18 to 49 years old now the largest age group infected. Officials expect King County to move to high transmission per the CDC, in the next update.
In the last seven days, 62 people have been admitted into King County hospitals with COVID representing a three-fold increase. Currently, one King County resident is being admitted to a hospital with COVID every 2-1/2 hours and the average age of someone hospitalized with COVID has dropped 10 years since January 1.

"Regional hospitals are full and are concerned about being overwhelmed if there are more cases," said Dr. Duchin, adding that hospitals are "very busy," The challenge facing hospitals presently isn't COVID. "One of the major challenges hospitals are facing is the inability to discharge patients who don't need further hospitalization but can't find a bed in a long-term care facility." Dr. Duchin indicated that this was a statewide problem.
For the 30 day period from June 22 to July 21, 88% of COVID patients who were hospitalized and 87% of COVID-related deaths in King County were unvaccinated. COVID cases are, "half of the spring peak and one-quarter of the winter peak," he added, and "vaccinate people are at much lower risk for hospitalization and death…compared to those unvaccinated."
"Those unvaccinated are five times more likely to test positive for COVID, are 11 times more likely to be hospitalized," Duchin added.
Concern over Delta appears to be moving some people with vaccine hesitancy to take action. There has been a 14% increase in people getting vaccinations from the low-point in mid-July. King County also has achieved 70% vaccination of residents 16 and older in all health districts, including South King County. Sixty-five percent of all residents, regardless of age are now vaccinated and 76% of residents 12 and old are fully vaccinated.
On the issue of breakthrough cases, Dr. Duchin said this. "Breakthrough cases do not meet mean vaccine failure and no vaccine is 100% protective. Vaccines prevent serious infections, hospitalizations, and deaths. Less than one-tenth-of-one-percent of King County residents who are vaccinated have tested positive for COVID."
With the start of school around the corner, Dr. Duchin deferred to the Washington State Department of Health, and the guidelines they released yesterday.
Officials stressed the continued need to wear masks in, "indoor public spaces like restaurants grocery stores gyms entertainment venues." Additional guidance is that masks should be of a good quality, tight-fitting, and properly worn. Dr. Duchin mentioned the N95 Project as a trusted source for N95 masks. A check on the website showed that a 50 count box of United States manufactured N95 masks are available for $40.00.
With the peak of the summer vacation season here, Dr. Duchin asked for residents to consider their travel plans and the amount of risk they are taking. "The most important message is vaccines are the most effective way but not the only way to protect yourself. The most important single factor to reduce your risk of getting COVID is reduce your exposure risk." The recommendation was to consider the current situation in the location you're visiting and the kind of activities you have planned. Nationally, health officials are concerned about the looming Sturgis Motorcycle rally, and the 700,000 visitors expected to visit the town.
Dr. Duchin provided new guidance on who should get tested for COVID and when.
All people who experience COVID symptoms, regardless of vaccination status, should get tested
If you're exposed to COVID you should get tested 3 to 5 days after regardless of your vaccination statusI
If you test positive, even if you're asymptomatic, you need to isolate for 10 days
King County and a number of medical facilities continue to provide COVID testing across King County.
COVID vaccines are free for anyone over 12 years old, and no appointment is necessary at most locations. Lyft and Hopelink provide free transportation, and KinderCare, the Learning Care Group, and the YMCA offer free childcare during vaccination appointments or recuperation.
For information on getting a vaccination in King County, you can visit the King County Department of Public Health website.