Documentary Can You Hear Us explores the events that happened during June 2020 in Seattle
Local producer and videographer tells the story of CHOP in Seattle as seen through his camera lens.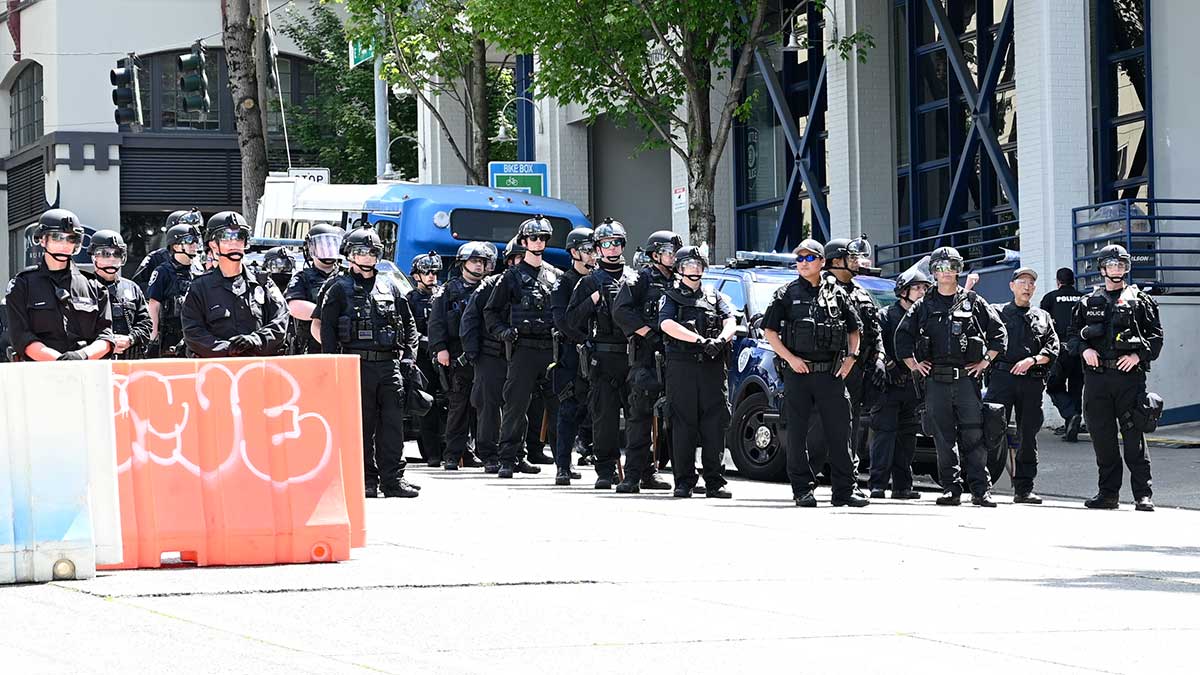 [KIRKLAND] – (MTN) A new documentary, Can You Hear Us, which explores the story behind the Black Lives Matter protests from May 30 to July 4 in Seattle, will debut on Wednesday at 8 PM at Malcontent News TV. Producers combed through more than 200 hours of video, hundreds of still images, and dozens of news reports.
"The story of CHOP is forever ingrained in Seattle history," explained David Obelcz, the producer. "We have been waiting to release our production in the hopes a BIPOC production would be released, but we have reached the one-year anniversary of the nation learning George Floyd's name, and we believe this is the right time for release."
"A striking thing to me is how many people are holding up cellphones and cameras in many of the scenes. The Black Lives Matter movement is the most documented social justice effort in United States history. There are likely hundreds, if not thousands of people who have history trapped on their phones, they've forgotten about."

The documentary uses local and national news coverage video to enhance the story, and fill in gaps where access was limited to the mainstream media. It also includes a number of controversial figures, but Obelcz felt it was important to tell their stories also.
"Raz Simone was accused of sexual assault in January 2021, but to tell the story of CHOP and not include him isn't committing to telling a complete story," said Obelcz. "Seattle Mayor Jenny Durkan and then President Donald Trump got into a war of words, and the politicization of what was happening is another part of the story."
For Obelcz, the reasons for producing Can You Hear Us runs deeper than his passion for storytelling. "My daughter-in-law is Black, my grandchildren will be Black," said Obelcz. "In 20 or 30 years, that could be my grandchild under a knee begging for their life."
Can You Hear Us is not rated, but the producers did provide a content warning that the documentary shows scenes of protest, violence, and clips of George Floyd under the knee of convicted murderer and former Minneapolis police officer, Derek Chauvin. There is one clip the producers decided not to include. "We made the decision not to include the traffic camera video of Diaz Love and Summer Taylor being struck by a car in the early hours of July 4," Obelcz said, with a pause. "It wasn't an easy decision, but ultimately we wanted to respect Diaz Love and the estate of Summer Taylor, and chose a different path to tell their stories."
Can You Hear us will air tonight at 8 PM, and will be generally available for free on May 27. "I've always been committed to not profiting off of Black misery," said Obelcz, "we have no interest in selling our production and have relied on community donations to financially support us."