Dozens gather in Auburn to remember Jesse Sarey
Auburn PD officer Jeff Nelson faces 2nd-degree murder and 1st-degree assault charges for the 2019 shooting of Sarey.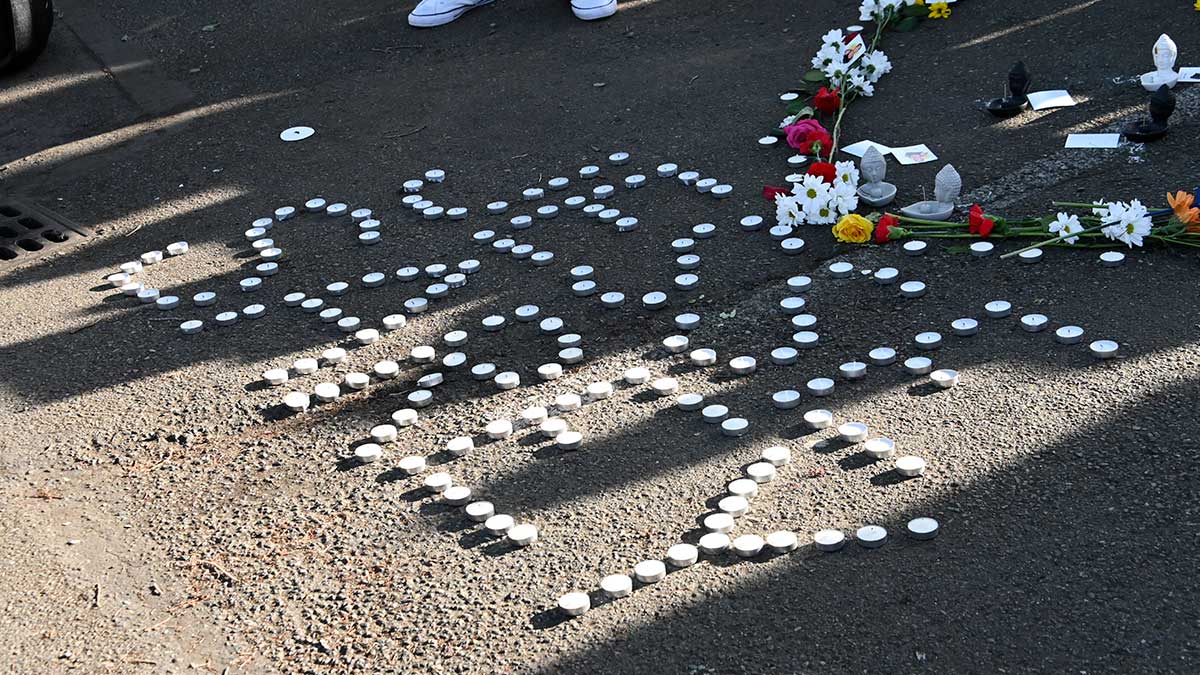 [AUBURN] – (MTN) Family, friends, activists, politicians, and community leaders gathered in the parking lot where Jesse Sarey was shot by Auburn police officer Jeff Nelson two years ago to hold a candlelight vigil. Sarey was gunned down by officer Nelson on May 31, 2019, in an interaction that ended with Sarey dead of two gunshot wounds. Nelson was charged with second-degree murder and first-degree assault in the shooting and is the first officer to be charged under Washington's I-940.
Elaine Simons, Sarey's foster mother, has become an outspoken champion of his cause and the public face for the Sarey family. Other families who have experienced police violence were on hand to stand in support and tell their stories of loved ones lost.
Friends and family did a balloon release after a four-second pause, to remember the four seconds it took between Nelson's first shot and his third.

On May 31, 2019, officer Nelson responded to a call about Sarey, who was homeless and struggled with mental illness. When Nelson arrived Sarey was calm, sitting on a curb and chewing on ice cubes. Nelson attempted to take Sarey into custody and a short struggle ensued. Nelson fired one shot which struck Sarey in the chest and was fatal. When he went to fire his second shot his service weapon jammed, forcing Nelson to clear the round and fire a third shot in the head.
Nelson had been with the Auburn Police Department for 11 years, serving as a K9 officer. During his tenure, he was involved in 3 fatal officer shootings, including Sarey. In 2017, Isaiah Obet was shot and killed by Nelson with the same chest and head combination. The city of 85,000 paid a $1.25 million settlement to Obet's family 4 days after Nelson was arraigned on criminal charges in the Sarey case.
Nelson's next hearing is on June 3 and his trial is scheduled to start in October 2021.