Forecast models keep getting warmer with no rain ahead
The midweek cool off appears to be fizzling out and next weekend could be a scorcher.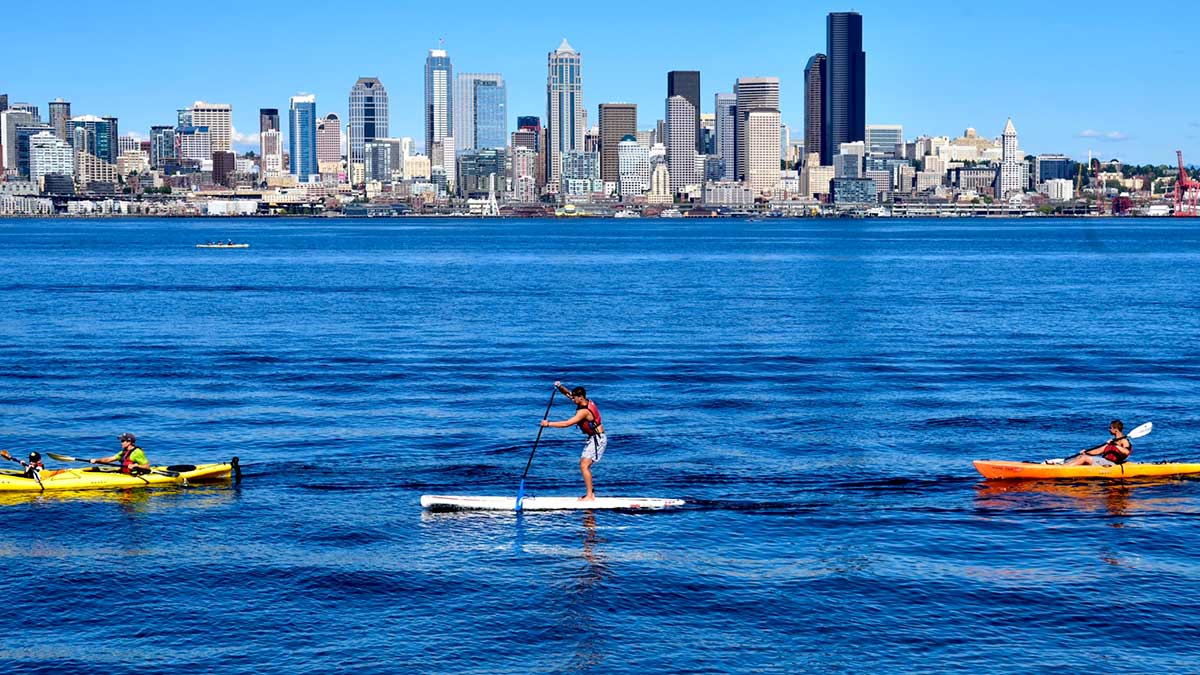 [KIRKLAND] – (MTN) The weather forecast crystal ball can't see to June 30 yet, but there is a chance that our region could see a 10-day streak of 80 plus degree days with no rain. SeaTac Airport is up to 78 degrees for the first day of summer and the longest day of the year and will likely hit 80 degrees with ease today.
It is far too early to say that a 10-day streak with highs over 80 degrees is a lock, but it appears possible. Wednesday is the one day where 80 might be a tough reach, but the marine air push that models indicated we would get on Tuesday night continues to weaken with each new set of forecast runs. The chance for some spits of drizzle in the early morning hours on Wednesday has metaphorically evaporated.
For Kirkland-Bellevue-Woodinville high temperatures will be 80 to 84 today, and most of our readers are already over 80 degrees.

Monday will see record-breaking heat, with highs of 87 to 91 through our area. The record high at SeaTac Airport is 89 degrees and could fall.
Tuesday will see highs of 78 to 82, and Wednesday 77 to 81. After that, the crystal ball gets a bit hazier, but computer models indicate next Saturday could see temperatures of 90 to 94 degrees. Looking out to June 29, there is no rain in the forecast models, and the only day with a real chance of not reaching 80 is Wednesday.
One trend over the last 20 years has been increasingly warmer nighttime temperatures throughout our region. Forecast models for the end of the coming week indicate lows will be in the 60s, which won't provide much relief in the overnight hours.
For long-term Seattleites, if you're thinking that "Juneuary" is starting to disappear and the adage "summer starts on July 5th" is fading away, you would be correct. The last time it rained on the Fourth of July at SeaTac Airport was 2010. The last time Independence Day didn't get over 70 degrees was in 2016.
If your home doesn't have air conditioning, you can strategize to beat the heat. Open your windows at night to let the cool air in, and then in the morning, close your windows and blinds to trap that cooler air. If you have a multistory home, you can run a fan to circulate the cooler air from the first floor through the house. In the late afternoon or early evening, when the inside of your house is warmer than the outside temperatures, opening the windows again allows the cool air to flow back in.
This is also a good time to buy fans if you don't have one, because they will be harder to find in the days to come. Finally, if you haven't prepared for smoke season, this is the time to buy a heater filter to strap to your box fan and prepare your cleanroom.
Like, Share, Follow, Support