Idahoans are overwhelming Eastern Washington hospitals – local and national update for October 6, 2021
While new COVID cases continue to decrease, hospitals remain highly stressed.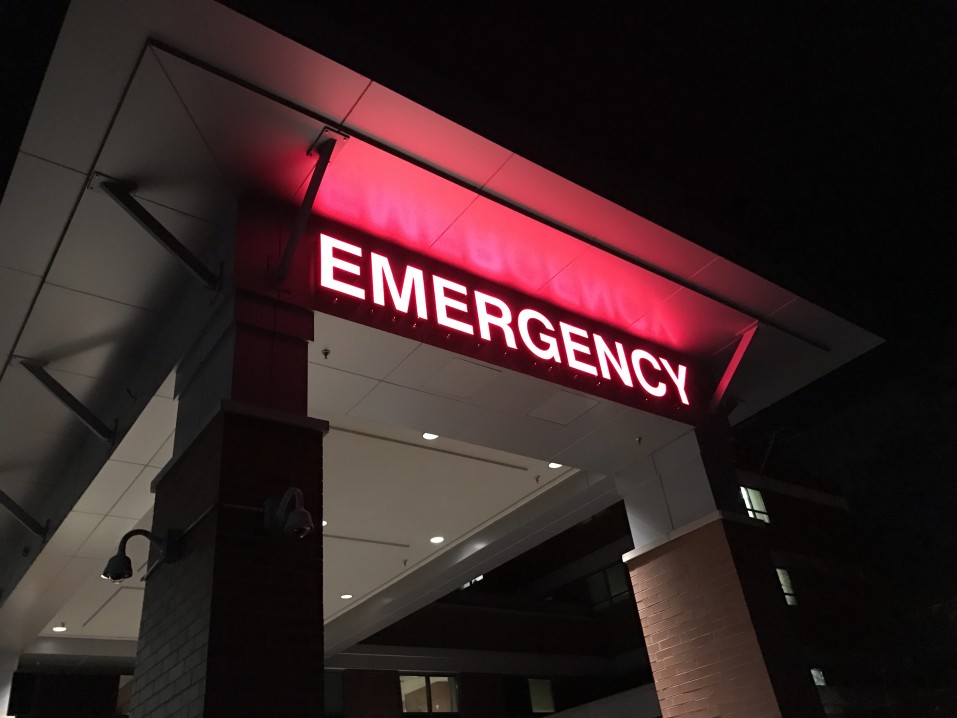 Knowledge is the best tool to fight against fear. A wise person chooses to be informed so they can make sound decisions. To join the fight against COVID misinformation, you can share this update through your social media platform of choice.
[KING COUNTY, Wash.] – (MTN) Hospitals in Eastern Washington are starting to feel the crush of transfer patients and Idahoans seeking medical treatment in Washington state. As new cases decline statewide, hospitalizations have plateaued, with Eastern Washington taking on the brunt of new cases.
More Seattle Police Officers provided proof of vaccination while city officials forged a plan for October 18. In contrast, over 93% of Washington State Patrol employees are vaccinated, including more than 90% of commissioned officers. A King County Sheriff Office Sergeant did a reply-all e-mail about the vaccine mandate that was full of conspiracy theories – it's a sad story.

In Eastern Washington, 19 municipal and state employees filed a federal civil rights lawsuit against the looming vaccine mandate.
There were new Covid-19 cases reported in all three school districts we track.
Nationally, a Maryland man killed his pharmacist brother and two other people due to his alleged belief in Covid-19 vaccine conspiracies.
Scientists learn the secrets of Covid Toe and how to treat it. In another study, researchers find increasing proof that Covid-19 can damage the pancreas, leading to a sudden onset of diabetes.
Alaska, Idaho, Montana, and Wyoming continue to have hospitals operating under crisis standards of care protocols. In Coeur d'Alene, Kootenai Health has been using those protocols for almost a month.
A 51-year-old man whose wife sued to treat him with ivermectin in an Ohio hospital died in late September.
A common objection to receiving the Covid-19 vaccine is the belief that the government assumes no liability. Is it true? We tackle that issue in misinformation.
This update uses the latest data from the Washington State Department of Health (WSDOH), released on October 6, 2021.
---
Washington State Update for October 6, 2021
Washington state Covid-19 update
New cases in Washington state continue to decline slowly. We're adding some new metrics. A combination of increasing vaccination rates, mask wear, and the Delta variant running out of new hosts contributes to the slowdown.
| Percent of Total Population Fully Vaccinated | Average 14-Day New Case Rate (unadjusted) |
| --- | --- |
| 60.00% or above (4) | 212.0 (down) |
| 50.00% to 59.99% (13 counties) | 515.1 (down) |
| 40.00% to 49.99% (14 counties) | 624.1 (down) |
| 29.30% to 39.99% (8 counties) | 713.3 (up) |
14-Day New Covid-19 Cases per 100K average by Vaccination Rate, Not Adjusted for Population
Through October 5, Washington's statewide 14-day rolling average is 403.8 Covid-19 cases per 100K.
Ferry County reported 1,011.4 new cases per 100K residents.
Counties in the 800.0 to 999.9 per 100K range include Grant, Klickitat, Lincoln Pend Oreille, and Stevens.
Counties in the 600.0 to 799.9 per 100K range include Asotin, Benton, Chelan, Columbia, Cowlitz, Franklin, Garfield, Grays Harbor, Mason, Okanogan, and Walla Walla. Franklin County remained just under 800 while Adams, Douglas, Lewis, and Spokane counties were just under 600.0.
New cases were down from birth to 34 years old and statistically unchanged for 35 and above. Pediatric and adolescent hospitalizations were up, along with ages 50 to 64 and over 80.
| Age Group | 7-Day Case Rate | 7-Day Hospitalization Rate |
| --- | --- | --- |
| Ages 0-11 | 170.3 (down) | 1.1 (up) |
| Ages 12-19 | 202.1 (down) | 0.8 (up) |
| Ages 20-34 | 166.1 (down) | 5.0 |
| Ages 35-49 | 173.9 | 8.4 |
| Ages 50-64 | 120.1 | 15.1 (up) |
| Ages 65-79 | 97.6 | 17.4 |
| Ages 80+ | 109.8 | 35.2 (up) |
7-day case rate and 7-day hospitalization rate is per 100K within the age group – the target for 7-day case rate is <25.0, but there are other factors such as vaccination rates within the age groups, how many total tests within the 7-day period, and the positivity rate within each age group
The USA Today COVID Tracker reported 53 deaths yesterday. The state of Washington is not reporting the percentage of positive cases.
Idahoans seeking medical care pushing Eastern Washington hospitals to the brink
Dr. Dan Getz, the chief medical officer of Providence Medical Center in Spokane, Washington, said patients from Idaho are pushing Providence Medical toward capacity limits, leaving hospitals scrambling for options. KATC reported hospitals have had to pause some surgeries to create space.
"Idaho is currently in crisis standards of care where they basically said, 'We can't deliver normal care for people in our state,' and they're looking at rationalizing things," Getz said. "We are not in that crisis in Washington state — however if we continue to see increasing cases and we are not able to care for our community, that's always a potential."
At Multicare Deaconess Hospital in Spokane, the staff says they are spread thin.
Luke Eckoff, a Covid-19 ICU nurse at Multicare Deaconess Hospital, said, "Flight teams are bringing patients from outlying hospitals — and that's putting more strain on us. These rural hospitals don't have the capacity we do to take care of these patients. What that's doing is putting further pressure on our hospital and resources. It's hard at the end of the day when you have to put that patient in the body bag. And that's happening more and more."
More SPD officers present proof of vaccination
The number of Seattle Police Department officers who haven't confirmed being fully vaccinated dropped to 292 today. Brandi Kruse of KCPQ tweeted that an additional 101 SPD officers have requested vaccination exemptions.
Nationally, law enforcement officers are one of the lowest vaccinated professions. Mike Solan, president of the Seattle Police Officer Guild (SPOG), spoke with KING 5.
"The problem is they're using bully tactics to force their employees to get this, and that's what's led to this disconnect," Solan said. "Right now, more than ever, our community's begging for police officers to stop the rise in crime. And we need politicians who are willing to understand the public safety staffing crisis that they created. They're in charge, they can change this."
It's hard to benchmark where the final numbers will land on October 18. The San Francisco Police Department has 2,140 officers. With a Covid-19 vaccine deadline looming on October 23, 267 remained unvaccinated.
According to the national police union, the Fraternal Order of Police, 716 law enforcement officers have died in the line of duty from Covid-19 since March 2020.
Over 93% of Washington State Patrol workers provided proof of vaccination
The Washington State Patrol reported Wednesday that more of its workers are providing proof they are vaccinated, according to a report by KXLY.
Only seven percent of its employees hadn't been vaccinated or turned in proof they got the shot. That means 152 of its 2,184 employees could face getting fired if they do not meet the vaccine mandate deadline of October 18. Of those, only 91 are commissioned troopers.
King County Sheriff Deputy sends department-wide reply all e-mail against vaccine mandate
Sergeant Cameron Lefler of the King County Sheriff Department sent a department-wide e-mail on Monday, responding to an e-mail sent by three KCSO leaders, blasting the vaccine mandate and sharing conspiracy theories. The South Seattle Emerald received a copy of the original e-mail and Lefler's response.
The original e-mail sent on Monday reminded KCSO employees they needed to submit their vaccination status so the department could make a staffing plan.
"Our planning process is hampered by lack of complete information because some have not yet provided evidence of vaccination," the chiefs' e-mail reads. "Again, we are hopeful that you have the required information but have not yet shared it with HR. One of our goals is to plan for possible separation in a way that is least likely to disrupt your city or precinct, and it is hard to do that without all the information."
In his reply, Lefler indicated he had requested an exemption but had not gotten a response from King County, adding, "What [is[ King County is going to do about the thousands of us who have requested medical and/or religious exemptions."
He then stated that being a sheriff deputy was equal to being under constant siege in war, called out King County Executive Dow Constantine, and called for the entire department to quit. Lefler then suggested that the vaccine mandate would lead to gun control and remove "CPO" (conceal carry permits).
"Anything goes once the precedent is set. I will fight for what is right, and you reading this know in your gut that I am right," Lefler continues. "It's not just about a jab in the arm. It's about our very freedoms. This is about our right to self-determination and choice. God gave us these rights, but only if we are willing to fight for them."
The term "jab" is common in Europe and widely used in Covid-19 misinformation, particularly Russian-backed sources. Multiple articles starting in January 2021 outlined the Kremlin-backed disinformation campaigns designed to sow mistrust in European and North American-created vaccines.
According to the website Together We Served, Lafer was in Marine Corps from 2001 to 2005 and served in Iraq. The unit he was with deployed to Fallujah and Ramadi during his tour at the height of the Iraqi insurrection. It is worth noting that Lefler would have been required to take the Emergency Use Authorized Anthrax vaccine as part of his military service and could have used Nerve Agent antidotes as part of his military tour.
All US service members are required to be vaccinated against Covid-19 by December.
Sgt. Tim Meyer e-mailed the South Seattle Emerald after the original story was published.
"KCSO appreciates Sgt. Lefler's years of service and the difficult decision he is trying to make for himself and his family," Meyer's e-mail to the Emerald reads. "We do not have 'thousands' of deputies, rather we employ roughly 750. We hope we don't lose any of them. As our members struggle with the decision to comply with the Executive's mandate, we know some would like to believe that the Sheriff and her command staff have the power to get the mandate rescinded. That is not possible."
Approximately 100 KCSO employees have applied for Covid-19 vaccine exemptions.
19 state and municipal workers file lawsuit over vaccine mandate
A new lawsuit was filed on October 5 by 19 employees claiming their civil rights are being violated by the looming vaccination mandate, in a story reported by KXLY.
The suit lists as defendants Governor Inslee, Spokane Fire Chief Brian Schaeffer, Washington State Patrol Chief John Batiste, and other leaders of state agencies.
The suit claims "the plaintiffs are on the brink of having adverse employment action against them. It claims that in each case, "a form of disability or sincere religious belief requires them to decline vaccination."
The group of workers comprises Washington State Patrol troopers, Spokane firefighters, and employees of other state agencies, including the Department of Social and Health Services.
Virtually none of the lawsuits filed at a federal level have been successful at blocking a vaccine mandate. The 1905 United States Supreme Court ruling of Jacobson versus Massachusetts cemented the rights of municipalities, counties, and states to mandate vaccines and other public health measures.
Federal medical team of 8 nurses and 10 certified nursing assistants deployed in Spokane
A medical team available through the federal government arrived at a Spokane care facility to help with Covid-19-related care on Wednesday, KREM reported.
The team of eight nurses and 10 certified nursing assistants (CNA), and eight nurses will be deployed to the Avalon Care Center in North Spokane. The medical staff is from ACI Federal, according to the Washington Department of Health (DOH). According to the DOH, these are not federal resources but are available through a federal contract. Avalon Care Center will pay for the nurses. 
Travel Advisories
Today, we are lifting our travel advisory to Yakima, Klickitat, Benton, Franklin, and Walla Walla Counties. We continue to recommend when visiting those counties, you use reasonable caution and don't engage in dangerous activities.
We continue to recommend avoiding recreational travel to Spokane County. We strongly advise against all nonessential travel to Alaska, Idaho, and Montana. Hospital resources in these regions are constrained, and you may receive inadequate care if you experience a medical emergency.
We continue to monitor the situation in the East Hospital Region and may expand our travel advisory beyond Spokane County.
Thank you
Thank you to our new subscribers and those of you who have made one-time contributions. On behalf of the entire team, thank you for helping us keep the lights on!
Vaccination
Pfizer vaccine booster shots are now available
Booster shots for eligible individuals are now available statewide. Individuals who received both doses of the Pfizer vaccine more than six months ago, are 65 or older, or are immunocompromised can receive their third dose immediately.
In the Kirland-Bellevue-Woodinville area, Walgreens, Rite-Aid, Bartell's, and QFC are offering booster shots. Additionally, the third dose is available at the CVS located within the Target store at 17,700 NE 76th Street in Redmond.
Most locations require an appointment, which can be scheduled online.
Hospital Status
According to the DoH COVID Dashboard, 91% of all staffed acute care beds are occupied, and 17.4% of patients have Covid-19. Statewide, hospitals have the staff to support approximately 665 additional acute care patients. ICUs are at 88.1% of capacity statewide, with 30.0% of ICU patients fighting Covid-19 – an estimated 353 patients with 57% on ventilators. The state has the staff to support approximately 142 additional ICU patients.
The 7-day rolling average hospital admission rate for new COVID patients was 123. The Department of Health reported 1,199 Covid-19 patients statewide on October 5, with 200 on ventilators.
| Hospital Region | Counties | ICU Occupancy | ICU COVID Patients | Acute Care Occupancy | Acute Care COVID Patients |
| --- | --- | --- | --- | --- | --- |
| East | Adams, Asotin, Ferry, Garfield, Lincoln, Pend Oreille, Spokane, Stevens, Wahkiakum, Whitman | 92.6% | 45.5% | 88.7% | 27.0% |
| North | Island, San Juan, Skagit, Whatcom | 74.8% | 33.4% | 86.0% | 13.2% |
| North Central | Chelan, Douglas, Grant, Okanogan | 85.1% | 50.2% | 75.6% | 22.2% |
| Northwest | Clallam, Jefferson, Kitsap, Mason | 92.2% | 42.8% | 96.0% | 27.0% |
| Puget Sound | King, Pierce, Snohomish | 91.3% | 24.6% | 94.5% | 13.6% |
| South Central | Benton, Columbia, Franklin, Kittitas, Walla Walla, Yakima | 87.9% | 33.8% | 84.1% | 21.7% |
| Southwest | Clark, Cowlitz, Klickitat, Skamania | 72.6% | 32.9% | 86.4% | 22.2% |
| West | Grays Harbor, Lewis, Pacific, Thurston | 81.6% | 23.1% | 85.5% | 17.0% |
Hospital status by region – ICU Occupancy should be below 80%, ICU COVID Patients should be below 20%, Acute Care Occupancy should be below 80%, and Acute Care COVID Patients should be below 10%
There was very little change in the status of Hospital Regions overnight, with the East and Northwest Hospital Regions below the threshold of issuing a travel advisory.
Back to School
School District
Status
Less than 10 Active Cases
10 or More Active Cases
Bellevue

YELLOW

– Ardmore (1*)
– Bellevue (7**)
– Big Picture (1*)
– Chinook (3*)
– Eastgate (1*)
– Enatai (3*)
– Highland (8**)
– Interlake (3*)
– Lake Hills (4*)
– Newport (4*)
– Newport Heights (1*)
– Puesta del Sol (1*)
– Sammamish (4*)
– Sherwood Forest (2*)
– Spiritridge (1*)
– Stevenson (1*)
– Tillicum (1*)
– Wilburton (3*)
– Woodridge (3*)
None
Lake Washington

YELLOW

– Bell Elementary (1*)
– Barton Elementary (1*)
– Dickinson/Explorer Elementary (1*)
– Ella Baker Elementary (1*)
– Eastlake High (2*)
– Finn Hill Middle School (3*)
– Franklin Elementary (2*)
– Frost Elementary (2*)
– ICS (1*)
– Inglewood Middle School (1*)
– Juanita Elementary (1*)
– Kamiakin Middle School (4*)
– Keller Elementary (2*)
– Kirkland Middle School (1* see notes)
– Lakeview Elementary (4*)
– McAuliffe Elementary (1*)
– Muir Elementary (1*)
– Northstar Middle (1*)
– Redmond Elementary (2*)
– Redmond Middle School (1*)
– Redmond High School (2*)
– Renaissance Middle School (1*)
– Rosa Parks Elementary (1*)
– Rush Elementary (1*)

see notes below
None

Northshore

YELLOW

– Arrowhead Elementary (4)
– Bothell High School (42**)
– Canyon Creek Elementary (23)
– Canyon Park Middle School (6)
– Cottage Lake Elementary (3)
– Crystal Springs Elementary (26)
– East Ridge Elementary (12)
– Fernwood Elementary (1)
– Frank Love Elementary (17)
– Hollywood Hills Elementary (27)
– Inglemoor High School (1)
– Innovation Lab High School (1)
– Kenmore Elementary (3)
– Kenmore Middle School (25)
– Leota Middle School (4)
– Lockwood Elementary (40**)
– Maywood Hills Elementary (29)
– Moorlands Elementary (1)
– North Creek High School (5)
– Northshore Family Partnership (30)
– Northshore Middle School (2)
– Secondary Academy for Success (5)
– Shelton View Elementary (5)
– Skyview Middle School (12)
– Sunrise Elementary (9)
– Timbercrest Middle School (5)
– Wellington Elementary (26)
– Westhill Elementary (50)
– Woodin Elementary (16**)
– Woodinville High School (11)
– Woodmoor Elementary (12)
None

Local Districts Scorecard – * indicates positive cases only ** indicates 5 or more confirmed positive cases
We redefined the school district statuses. Information for classroom and building closures has been a challenge to obtain, both for closures and reopening. We are adopting moving any school with more than 10 active COVID cases reported into the red, and we've adjusted the third column to reflect this change.
Bellevue School District added two more confirmed Covid-19 cases at Highland Middle School, for a total of eight. Additionally, a confirmed case was reported at Ardmore Elementary School.
The Northshore School District added multiple schools to their report. Lockwood Elementary reported three more confirmed cases this morning, bringing the count to nine. Bothell High School and Woodin Elementary each have six confirmed cases.
We have a parent confirmed report of a single Covid-19 case at Kirkland Middle School, with an additional 17 students quarantined.
We multiple parents e-mailed us about two confirmed Covid-19 cases at Juanita High School. However, because the district sent the e-mail on Monday, we cannot confirm if these are new or included in the last dashboard update.
We continued to encourage parents to request improved daily data reporting from the Lake Washington School District.
Kirkland-Bellevue-Woodinville
The City of Kirkland has rolled out additional phases of its COVID-19 relief program to provide immediate financial assistance for small businesses, thanks to funding available through the American Rescue Plan Act. A limited number of $1,000 to $10,000 grants are now available for small Kirkland-based businesses behind on rent for the commercial properties they lease. To start the application process, businesses should go to www.kirklandwa.gov/business-help to complete and submit the intake form between October 5 – October 19, 2021. Program funds may only be used as a payment against a small business tenant's past-due rent due to COVID-19 economic hardship experienced between March 1, 2020, to September 30, 2021. Note that the application process requires the cooperation of tenants and landlords, and payments will be made to the landlord.
"The pandemic has had a profound impact on many of our businesses, making it difficult for some to keep up with rent and stay in their current locations," said Deputy Mayor Jay Arnold. "Our hope is that by passing federal relief funding directly to businesses and landlords that these businesses can get the foothold they need to thrive in our Kirkland community."
For questions about the small business rent relief grant program, contact businesssupport@kirklandwa.gov  (425) 587-3266 or the City's Business Response Team at (206) 686-3424.
National Round-Up
Johns Hopkins University Cumulative Case Tracker is reporting 95,756 new cases and 1,916 deaths nationwide on Wednesday. As of October 4, the CDC reported 65,162 hospitalized Covid-19 patients in the United States, down 13.6% from the week before. The number of Covid-19 related deaths decreased 3.3%, indicating that the Delta variant surge is ending.
Maryland man accused of killing 3 due to alleged belief of Covid-19 vaccine conspiracies
Three people are dead across two counties in Maryland and Jeffrey Allen Burnham, 46, is in jail after he confronted his brother for administering Covid-19 vaccines, according to a report by WTTG.
According to arrest documents, Burnham's mother told investigators that he wanted to confront his brother – a pharmacist – because he purportedly helped administer vaccines.
Burnham had told their mother he believed the government was poisoning people with vaccines, and he "repeatedly stated, "Brian knows something!" – police say.
Investigators say a tipster alerted Maryland State Police that Burnham had arrived at his home in a red Corvette, and said that "his brother had been 'killing people with the COVID shot.'"
Burnham has been charged with two counts of first-degree murder and two counts of second-degree murder and the use of a handgun in the commission of a crime.
Covid long haulers are developing diabetes
As early as June 2020, scientists were alarmed to discover that Covid-19 was damaging the pancreases of some patients and triggering Type I insulin-dependent diabetes. When the Delta variant exploded in India, doctors saw a dramatic increase in sudden onset diabetes among Covid-19 patients. New research indicates that after recovery from Covid-19, a growing number of people are suffering from damage to their pancreas, according to a report in Yahoo!News.
"Clearly there's a link, there's some sort of mechanism that makes the diseases fuel one another," Francesco Rubino chair of metabolic surgery at King's College London, told Insider. "The question is whether new-onset diabetes could be caused by this virus."
One theory was that the body could be confusing pancreas cells for the coronavirus, and trying to destroy them. This would disrupt insulin supply and cause diabetes, the scientists thought.
Remember "Covid Toe?" Doctors may have figured out what causes it
A small study published in the British Journal of Dermatology reported that researchers had identified the cause of Covid Toe and how to treat it.
Based on blood and skin tests, these latest study findings suggest two parts of the immune system may be at play.
According to a report by the BBC, both causes involve how the body fights Covid-19.
One is an antiviral protein called type 1 interferon, and the other is an antibody that mistakenly attacks the person's own cells and tissues, not just the invading virus.
Cells lining small blood vessels supplying the affected areas are also involved, say the investigators from the University of Paris, France.
The researchers studied 50 people with suspected Covid toe in the spring of 2020 and 13 others with similar lesions not linked to Covid infections because they occurred long before the pandemic began.
Alaska
New cases in Alaska still lead the nation but have declined significantly from last week. The state is still operating under "crisis standards of care" with 184 Covid-19 patients statewide. Alaska has 126 staffed ICU beds statewide, with 28 available. There were 867 new cases reported today, about equal to Tuesday. Over 10% of Covid-19 tests are coming back positive, indicating under testing is accelerating.
Before the current surge hit Alaska, it had the third-lowest death per capita in the United States. Six weeks later, the state is ranked 25th. More than 25% of all Covid-19 deaths reported in Alaska happened after August 1, 2021, despite the widespread availability of vaccines.
Hospitals in Anchorage, Bethel, and Valdez continue to be the most impacted by the ongoing surge.
Officials are also concerned by a rising test positivity rate, which is just below 10%.
California
Los Angeles leaders on Wednesday approved one of the nation's strictest vaccine mandates — a sweeping measure that would require the shots for everyone entering bars, restaurants, nail salons, gyms, or even a Lakers game.
According to a report by NBC News, the City Council voted 11-2 in favor of the ordinance that will require proof of full vaccination by Nov. 4.
The move came after the council postponed a vote last week to deal with concerns ranging from who could be fined for violations to whether employees could end up in fist-fights when they have to serve as vaccine door monitors.
Florida
According to The Palm Beach Post, six weeks after Tamara Drock was admitted to Palm Beach Gardens Medical Center, the 47-year-old Loxahatchee woman is in a medically induced coma and tethered to a ventilator.
It was an outcome that her husband, Ryan, tried to prevent.
"No ventilators," he said of his orders to the hospital staff.
With his hope and his wife's options running out, Drock on Friday filed suit in Palm Beach County Circuit Court to force the hospital to give his wife the drug that he believes helped him and others recover from the highly contagious respiratory disease.
"I think it's worth a shot," Drock said. "I don't have anything to lose."
The second-largest study to date for the effectiveness of ivermectin against COVID, which has received multiple peer reviews, indicated that ivermectin had no meaningful impact and for sicker patients created worse outcomes. The study done in Argentina was randomized, double-blind, and placebo-controlled – the gold standard. The report concluded the only statistical difference was subjects taking ivermectin who became moderately to severely ill required mechanical ventilation much sooner than the placebo group.
Only one court case in Ohio successfully forced a hospital to administer ivermectin, and two weeks later, the judge reversed his decision.
Idaho
Governor Brad Little reversed Lt. Governor Janice McGeachin's executive orders banning vaccine passports or mandatory Covid-19 testing at K-12 schools and universities in Idaho, eight minutes after he landed in Boise.
McGeachin also tried to activate the National Guard to deploy Idaho troops, already assisting with the Covid-19 surge, to the Mexico border. According to The Independent, the commanding general of the Idaho National Guard told McGeachin she can't activate troops to send to the U.S.-Mexico border.
While Idaho tries to out-Florida, Florida, the state crossed the grim milestone of 3,000 Covid-19 related deaths, reporting another 47 fatalities today. Compared to Washington, Idaho's mortality rate is almost double with no end in sight to the current surge.
Idaho has reported more than 1,000 new Covid-19 cases per day for the last 27 days. The 7 day moving average has reached 1,320.6 cases per day and is likely higher due to a backlog of more than 8,200 tests.
Idaho now has 715 Covid-19 patients, down from a peak of almost 800 at the end of September. The state has 170 staffed ICU beds and reported 184 ICU patients. At St. Luke's, the mortality rate for people in the ICU has reached 40%, and 98% of ICU patients are unvaccinated.
Almost a month after Kootenai Health declared it was moving to crisis standards of care, the number of Covid-19 patients they are treating has increased, according to a report by KTVB.
"150 COVID patients is about 75 percent of our normal pre-COVID bed capacity for med surge admissions," said Jeremy Evans, Kootenai Health's Chief Regional Operations Officer. "Today, we have got 44 critical care patients and 17 on ventilators. It continues to amaze me how our medical staff, our clinical staff, and our leaders, are able to accommodate this surge."
Evans added that around 10 to 20 patients are admitted to the hospital for COVID-19 treatments each day.
"We have seen a lot of deaths, we are averaging about one a day in the COVID population, I spent the last week in the ICU and it's a very hard place to work right now it's just a constant struggle to take care of these patients on a daily basis," said Robert Scoggins, the Medical Director of the ICU.
According to Boise Public Radio, unvaccinated Idahoans continue to be hospitalized at five and a half times the rate of vaccinated people, straining the hospital systems and overwhelming health care workers. Yet, misinformation and anger continue to spread throughout the state — with hateful acts targeted at the doctors and nurses working to treat those infected.
Boise Public Radio's program Idaho Matters was joined by Dr. David Pate, former CEO of St. Luke's Health System and a current member of the Idaho Coronavirus Task Force, and Dr. Frank Johnson, Chief Medical Officer for St. Luke's Boise, Elmore and McCall.
You can read the transcript here.
May the odds ever be in your favor.
Montana
While Alaska appears to have peaked and Idaho is on a plateau, Montana continues to deteriorate. According to KPAX, the state has 11,550 active cases and added 30 more hospitalized patients overnight, raising the number to 444 – a new record. Over 5% of Montanans who have tested positive for Covid-19 have ended up hospitalized.
St. Peter's Health in Helena, which has been operating under crisis standards of care for weeks, reported 31 patients hospitalized with Covid-19, and the ICU was at full capacity, with 87% of all ICU patients infected with Covid-19. On Sunday, 14 out of the 18 rooms in the emergency department had seriously ill Covid-19 patients in them.
National Guard troops have been deployed to Great Falls and Livingston to aid with expanding surge of cases.
Ohio
Jeffrey Smith, 51, who was at the center of a lawsuit forcing a Cinncinati hospital to treat him with ivermectin, died on September 25 of Covid-19, according to KXAN.
Jeffrey Smith's wife, Julie Smith, claimed she offered to sign documents releasing all other parties, doctors, and the hospital from all liability related to the Ivermectin treatment and dosage. But the hospital declined. Smith said her husband, who was on a ventilator, had a very slim chance of survival, and she was willing to try anything to keep him alive.
Judge Gregory Howard ordered West Chester Hospital to give Smith 30 milligrams of ivermectin every day for three weeks, even though there is no supporting evidence that it treats Covid-19.
Another Butler County judge reversed Howard's decision in September, saying ivermectin didn't show "convincing evidence" in treating COVID-19. Butler County Judge Michael Oster said in his ruling, "judges are not doctors or nurses… public policy should not and does not support allowing a physician to try 'any' type of treatment on human beings."
Wyoming
Officials reported another 483 confirmed cases, and hospitalizations grew to 201. Over 40% of patients are in two hospitals – Casper's Wyoming Medical Center and Cheyenne Regional Medical Center.
Like Alaska, Montana, and Idaho, hospitals are tipping over into "crisis standards of care." Cody Regional Health and Memorial Hospital of Sweetwater County reported they continue to move from "contingency care" to "crisis standards of care" as the situation changes.
Misinformation
A common reason for refusing to get vaccinated is the belief that the government is mandating vaccination but does not accept any liability for vaccine injuries. Is that true?
The short answer, no.
The Health Resources and Services Administration is a federal program that provides compensation to people who have suffered a serious vaccine injury or surviving family members. The program has existed for years and is known as the Countermeasures Injury Compensation Program (CICP).
Federal declarations issued by the Secretary of the U.S. Department of Health and Human Services specify the countermeasures covered by the Program. Declarations have been issued for medical countermeasures against the following vaccinations.
COVID-19
Marburg
Ebola
Nerve Agents and Certain Insecticides (Organophophorus and/or Carbamate)
Zika
Pandemic Influenza
Anthrax
Acute Radiation Syndrome
Botulinum Toxin
Smallpox
People who have a documented vaccine injury can start the claim process online at the HRSA Injury Compensation Programs page.
Claims filed under CICP for lost income are capped at $50,000 per year and won't provide compensation for pain, suffering, emotional distress, or similar damages. According to the Washington Post, there have been 686 claims filed in CICP.
Like, Share, Follow, Support