Merrick Garland: Nominee for U.S. Attorney General
Merrick Garland has first committee hearing on his path to Senate confirmation.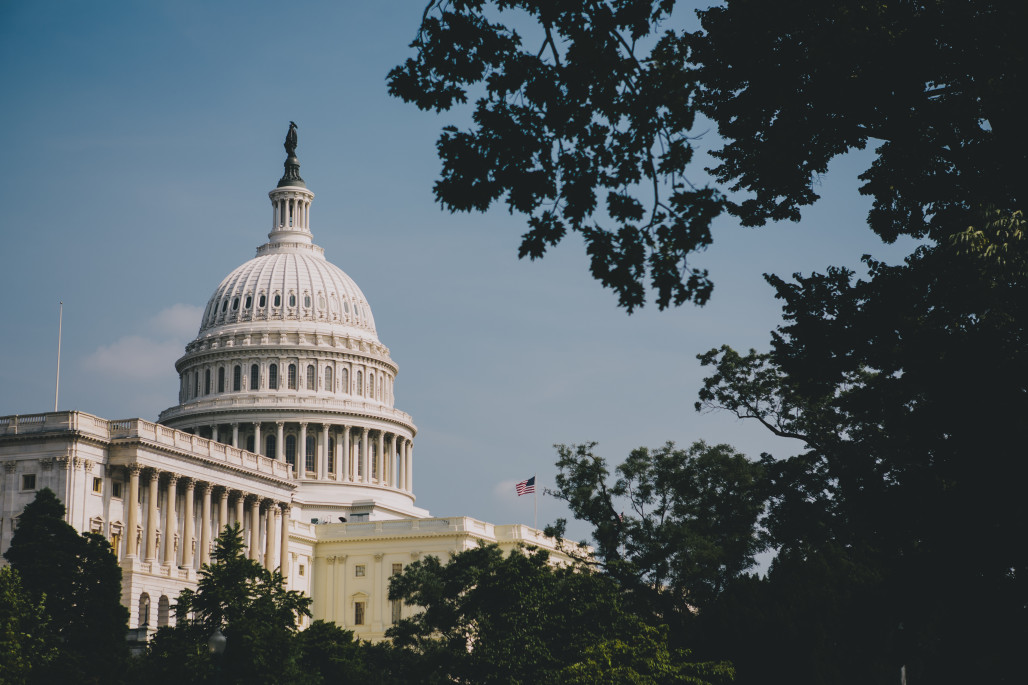 During the Judicial Committee hearing yesterday, Merrick Garland told Senators that he was shocked by videos of Black Americans being killed, but also pointed out that the eye-opening coverage and resulting protests could serve as a catalyst for finding remedies.
Biden's nomination for US attorney general weathered questions from the Judicial Committee on Monday, including pointed, leading, and barbed questions from some of the hyperpartisan members. Merrick Garland is currently the chief judge of the D.C. Circuit and was famously nominated by President Obama to the Supreme Court, although Senator Mitch McConnell refused to allow that nomination a vote in the Senate—blocking the nomination. He has also previously worked within the Department of Justice, including a role as deputy assistant attorney general in the Criminal Division. In that role, he oversaw the high-profile domestic terrorism cases including the Oklahoma City bombing, Ted Kaczynski, and the bombing at the Centennial Park during the 1996 Olympics in Atlanta
Senator Tom Cotton (R-AR) questioned Judge Garland on racial issues from several directions during the hearing. Throughout, Garland maintained a firm stance, stating that he believes "discrimination is morally wrong. Absolutely." Cotton continually returned to questions about racial issues. "Are you aware President Biden has signed an executive order stating his administration will affirmatively advance racial equity," Cotton asked. "Not racial equality, but racial equity?"

Garland's reply: "Yes. And I read the opening of that executive order, which defines equity as the fair and impartial treatment of every person, without regard to their status, and including individuals who are in underserved communities where they were not afforded that before."
Cotton appeared preoccupied with a Trump-era case against Yale University, alleging admissions discrimination against white and Asian American students, which was dropped earlier this month by the current Department of Justice. Garland replied by stating, several times, that the statistics Cotton repeated could not be interpreted without the context and facts of the case.
Ted Cruz (R-TX), possibly seeking to find a positive sound bite for conservative audiences criticizing his ill-timed Cancun vacation, asked Garland about keeping the Department of Justice, something that the nominee has prioritized since being nominated. Cruz used his time to raise debunked conspiracy theories related to Eric Holder and already disproven allegations of the Department of Justice being used for political purposes under the Obama administration. Cruz did set aside some time to praise previous attorney general, William Barr while ignoring the fact that under Barr's direction the Department of Justice was found to be directly used by the previous administration as a weapon against political opponents and to insulate Donald Trump and his allies.
In an exchange that Senator Josh Hawley (R-MO) likely didn't expect, Garland responded to the question of defunding the police. "As you, no doubt know," the nominee said, "President Biden has said he doesn't support defunding the police, and neither do I." The nominee went on to cite the horrors of the January 6 insurrection attempt and the attacks on officers during the violence as a reason to support law enforcement. More than 140 Capitol Police officers were injured during the assault on Congress that Hawley helped to incite.
"I do believe," Garland continued, "that we do need to put resources into alternative ways of confronting some actors, particularly those who are mentally ill and those who are suicidal."
Not all of the hearing was spent on partisan attacks, however, and some highlights did appear. Judge Garland:
Pledged to protect the Justice Department from political pressure
Vows the DOJ will pursue all leads in the investigation of the Capitol attack
Has reservations about the death penalty
Sees no reason to discontinue the Durham probe at this time
Highlights the mission of the Division of Civil Rights to protect the rights of the "most vulnerable members of our society."
In an emotional moment during the hearing, Senator Cory Booker (D-NJ) asked the nominee to share a private conversation they had about his family history involving hate and discrimination. Garland, clearly emotional and fighting back tears, related a brief anecdote. "I come from a family where my grandparents fled anti-Semitism and persecution. The country took us in and protected us. I feel an obligation to pay the country back."
Garland stated in his remarks prior to the hearing, that equity and fairness are important to him. He went on to say, "that mission remains urgent because we do not yet have equal justice. Communities of color and other minorities still face discrimination in housing, education, employment, and the criminal justice system; and bear the brunt of the harm caused by the pandemic, pollution, and climate change."
Like, Share, Follow, Support