Pierce County COVID cases worsen while King and Snohomish County plateau
New infection rates have plateaued across the lowlands, but positivity rate is increasing indicating under testing.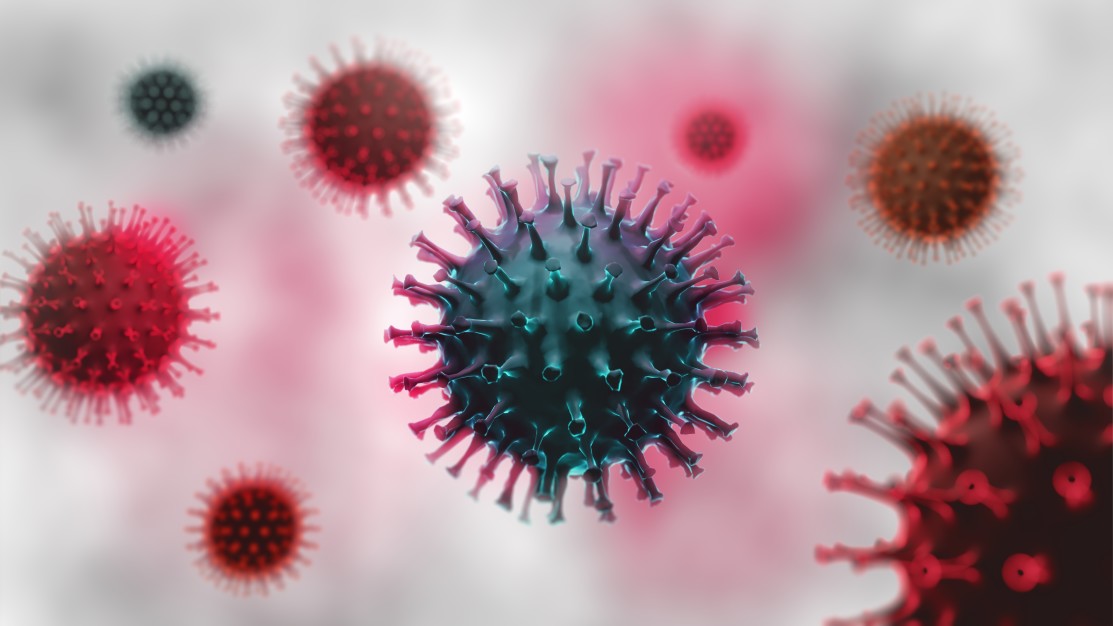 [TACOMA] – (MTN) COVID numbers in Pierce County continue to worsen with metrics for cases per 100,000 and hospitalizations indicating the county should move to Phase 1 under the Healthy Washington plan implemented on March 11. On May 4, to the surprise of the business community and health leaders, Washington Governor Jay Inslee suspended the Healthy Washington plan for 2 weeks, based on data from the Washington State Department of Health (DoH) that cases were reaching a plateau. The next evaluation will be on May 17.
In the latest data from the DoH, Pierce County has 367 cases per 100,000 and 12.1% of acute care beds occupied by COVID-19 patients. Although the case number has improved, the positivity rate has jumped to 12.3%, which indicates significant under testing and widespread community transmission. Only 35% of the population of Pierce County is vaccinated against coronavirus, the lowest among the most populated counties in the state.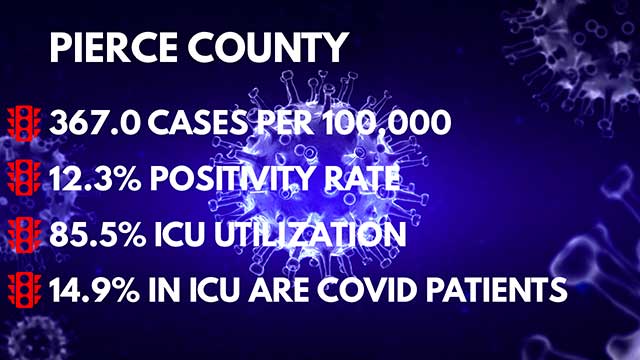 Snohomish County has also seen cases per 100,000 drop slightly to 225.4 while the positivity rate has increased to 7.5%, which indicates under testing within the community. ICU utilization has increased significantly in the last week to 73%, and 19.1% of all ICU patients have COVID.

King County has seen cases per 100,000 drop to 249.1, which is still well over the number required to stay in Phase 2. The positivity rate has crept upward to 5.5%, which ICU utilization has fallen to 84.2%, which is considered high.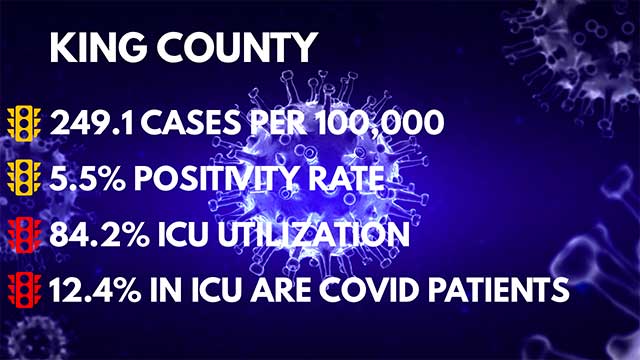 Incentives are growing to increase vaccination numbers
COVID vaccine demand is declining significantly across the United States, leading many health officials to believe that the country will never achieve herd immunity. Locally, businesses and other organizations are working on promotions to encourage vaccination.
The Seattle Mariners announced that from May 6 to June 2, 5,000 additional seats will be made available for home games with discounted tickets priced at $10 or $20. Tickets are available in the outfield bleachers, the 300 section, and the 100 section.
Additional benefits include exclusive access to the T-Mobile Pen and Trident Deck, which has remained closed due to social distancing rules, a 20% discount on in-park food, a 20% discount at the team store, and special entrances to the park. Through May 19, vaccinated fans and their children can also receive a SEA Us Rise Mariners T-Shirt.
Social distancing is not required in the section, but mask wear is. Individuals over 16 years old must present a valid, signed CDC vaccination card and had their final dose 14 days or more before entry. Children from 2 to 15 don't need to be vaccinated but are required to show proof of a negative COVID test no more than 72 hours before game time, and must be masked at all times. Tickets for the vaccinated section cannot be resold or gifted.
Additionally, private suites for 14 to 26 vaccinated fans are available. The Mariners indicated that any ticket holder for the designated vaccination sections who cannot provide proof of vaccination or a child who cannot provide a required negative COVID test will not be allowed entry into the park.
Numerous vaccination sites are also offering gift cards and certificates and other incentives to vaccination holdouts.
For those thinking they'll print their own vaccination card or buy a fake one, be warned it comes with a stiff penalty. Because a valid vaccination card comes with a government seal on it, the production of a fake one is a federal felony. Penalties, if convicted, include fines up to $5,000 and up to 5 years in prison for each offense.
Like, Share, Follow, Support