Protests planned for Franklin Graham's police appreciation dinner in Bellevue
The conservative firebrand has created community division over his long standing anti-LGBTQ stance.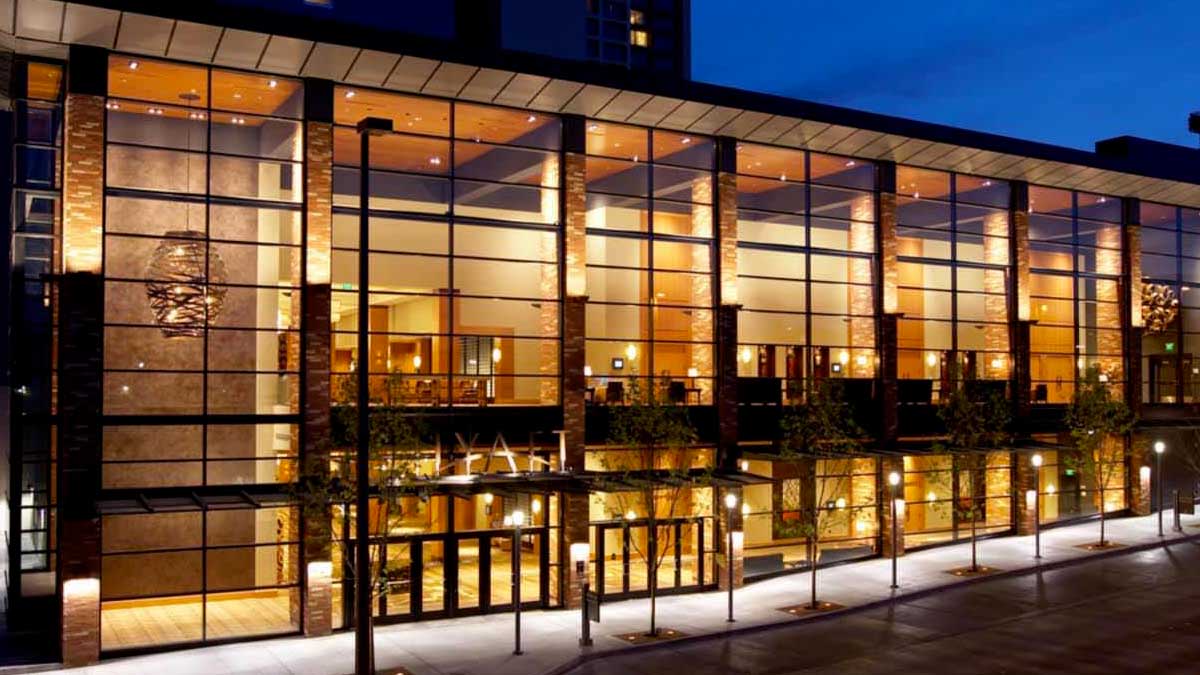 [BELLEVUE] – (MTN) Protests are planned as controversy continues to swirl around an upcoming dinner for Puget Sound area police officers, hosted by conservative religious organization Ministry of Billy Graham Evangelistic Association, headed by Franklin Graham, at the Bellevue Hyatt on May 11.
In early April, an e-mail circulated within the Seattle Police Department of a free appreciation dinner hosted by Rev. Franklin Graham. On April 16, on the SPD Police Blotter, Acting Chief Adrian Diaz released a public statement, "Based on Graham's history and affiliations, the email has raised concerns that the SPD may not be committed to the equity of our community's LGBTQ members. I want to make clear the Department fully supports the equity and just treatment of all people. The SPD did not sponsor this event and is not connected in any way to its hosts. Today I sent a department-wide email to rescind the invitation because its hosts do not share the inclusive values of the SPD."
After the statement from Chief Diaz, Billy Graham Evangelistic Association (BGEA) repositioned the event as an invitation to other law enforcement agencies. The Bellevue Police Department reports they never received a direct invitation from the Association, even though the event is being hosted at the Hyatt within their city.

An open invitation on Eventbrite for the dinner indicates that all free tickets have been claimed. The invite does not provide a waitlist, nor indicates how many total tickets were available.
"Come relax in this safe setting and enjoy a delightful meal, an uplifting message, encouraging and practical wisdom from God's Word, live music, and fellowship with other law enforcement officers. This special time is our gift to you, and there is no charge."
The controversy stems from Graham's strong anti-LGBTQIA views. In 2017 he compared gay conversion therapy as "conversion to Christianity." Through Twitter, Graham attacked former Presidential candidate Pete Buttigieg, who is the first openly gay man to run for the 2020 Democratic nomination for President. Graham was rebuked for his attack by both liberal and conservative entities. He has also openly praised Russian Federation President Vladimir Putin's gay propaganda law.
In a written statement on April 16, Seattle City Council President and 2021 mayoral candidate Lorena Gonzalez stated that SPD's inappropriate communication undermines LGBTQ community and public trust. " By promoting this anti-LGBTQ and far-right religious group's invitation, the Seattle Police Department is undermining Seattle's LGBTQ community, alienating our own LGBTQ officers, and further eroding public trust and confidence in law enforcement to protect everyone regardless of their religion or identity. The Seattle Police Department's sharing of the Billy Graham Evangelistic Association event is absolutely a misuse of taxpayer resources. I'm calling on Mayor Jenny A. Durkan and Interim Chief of Police Adrian Diaz to rescind this email immediately."
BGEA responded, declaring they would continue to move forward with the event on May 11. "This dinner and event are a gift from the Billy Graham Evangelistic Association and from Christians all across this country who want these men and women to know they are appreciated. Even though the email from Interim Seattle Police Chief Diaz announcing the event has been rescinded, our invitation and the dates still stand."
The BGEA held a police appreciation dinner for Portland, Oregon police on May 7 at Goldie's BBQ in Vancouver, Washington.
Franklin Graham is the son of American evangelist Billy Graham and was ordained in 1982. He leads BGEA and Samaritan's Purse, a charity organization. He has been a lightning rod of controversy since the start of the century.
In the weeks, months, and years, after the 9/11 attacks, Graham made increasingly hostile comments about the Muslim religion. In 2010, the Pentagon rescinded his invitation from the Christian conservative National Day of Prayer Task Force to speak at a Pentagon National Day of Prayer event.
Graham was one of the leading figures to perpetuate the false claim that former President Barack Obama was a Muslim. On CNN in 2010 he stated, "I think the president's problem is that he was born a Muslim; his father was a Muslim. The seed of Islam is passed through the father like the seed of Judaism is passed through the mother. He was born a Muslim, his father gave him an Islamic name." Graham continued, "Now it's obvious that the president has renounced the prophet Mohammed, and he has renounced Islam, and he has accepted Jesus Christ. That's what he says he has done. I cannot say that he hasn't. So I just have to believe that the president is what he has said."
Graham later apologized in an open letter for calling President Obama's faith into question. Shortly thereafter, he once again attacked the former President questioning his faith, resulting in an open letter condemning his actions and using religion as a political weapon.
In contrast, when Utah Senator Mitt Romney was running for President as the Republican nominee in 2012, Graham had the BGEA remove language from their website calling those who follow the Mormon faith members of "a cult," stating, "  we do not wish to participate in a theological debate about something that has become politicized during this campaign."
The first major personal controversy to face Graham was a 2009 revelation, due to changes in IRS tax law, that he was drawing two salaries from BGEA and Samaritan's Purse. He agreed to stop drawing a salary from BGEA stating this his ministry was, "never based on compensation," in a Charlotte Observer article. In 2015 it was revealed that he was once again drawing salaries from both organizations, and at a significantly higher level than the $1.2 million reported in 2009.
In 2017 Franklin Graham gave the prayer at the inauguration of President Donald Trump. In 2019 suggested that any opposition to then-President Trump was the work of a "demonic power." Graham also supports the debunked claims that Donald Trump is the victim of a coup and the deep state.
The Seattle Police Department has 6 officers under investigation by the OPA for potential involvement in the January 6 insurrection in Washington D.C. Two officers remain suspended while 4 others voluntarily came forward. Seattle has the largest contingent of off-duty police officers under investigation in the country after the failed attempt to disrupt certification of the 2020 election results.
Protests are planned for May 11 by several area LGBTQIA+ organizations. According to the Eventbrite invitation, the dinner will start at 6 p.m. and end at 8:45 p.m. The Hyatt did not return our call for comment.
Like, Share, Follow, Support