Pressure builds for SPOG president Mike Solan to resign
Solan ignited a firestorm by retweeting false information about BLM and Antifa involvement in the insurrection on Wednesday.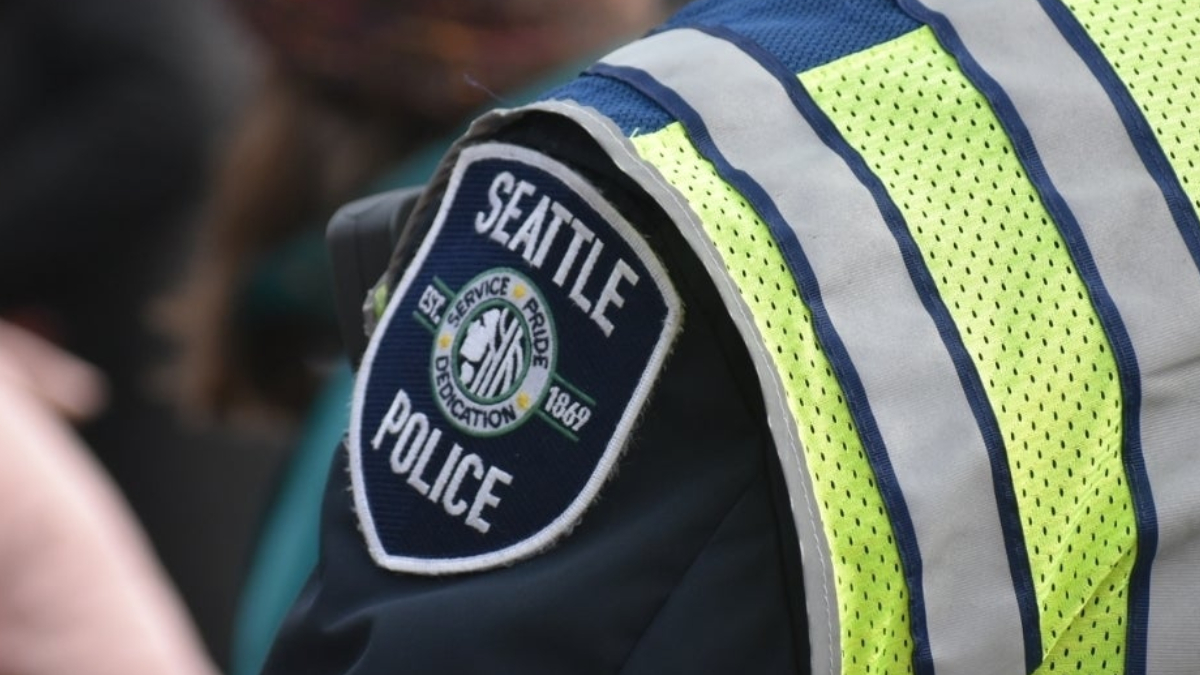 Seattle Police Officer's Guild president Mike Solan is facing backlash for a series of tweets blaming Antifa for the insurrection in Washington D.C. on Wednesday. On January 7, 2021, Mike Solan retweeted an Andy Ngo tweet about John Sullivan, an agent provocateur from Salt Lake City.
Sullivan was arrested in Provo for organizing a Black Lives Matter rally that turned violent. Sullivan has widely been discredited as a double-agent out to disrupt the Black Lives Matter movement months before the Washington, D.C. insurrection. The accusation that Sullivan was behind the violence, amplified by right-wing voices such as Andy Ngo, have been discredited.
Solan's tweet received a swift reaction from former candidate for Seattle City Attorney Scott Lindsay. In a tweet, Lindsay stated, "As someone who has fought for police reform and defended Seattle Police against defunding, I have a duty to call out when the head of their union spreads misinformation about the Capitol attack.

[Mike Solan] should apologize or resign. SPD officers deserve better."
Former Seattle Police Chief Carmen Best echoed Lindsay's sentiment in another tweet on the same day.
"Wholly agree with Scott Linsay! BLM was not the cause of yesterday's insurrection. We have to tell the truth."
On Friday night, Mayor Jenny Durkan's office released a statement also calling for Solan to delete his tweet and apologize or resign.
"The SPOG President's statement is wrong, immoral, and a lie. The violent and seditious actions we all witnessed were done by anti-government mobs, inspired and directed by President Trump and his legion of enablers. His statements do a huge disservice to the hundreds of police officers who work daily to serve the public and the rule of law, believe in equality, and were disgusted by Wednesday's events.
His statements do not reflect the values of the City of Seattle but instead echo the failed lies of a failed presidency. In fact, every officer at the Seattle Police Department has an obligation to not "post-speech that negatively impacts the Department's ability to serve the public.
As we expect this incident to be investigated by OPA, Solan should retract his statements and apologize or resign."
In another blow to the department's credibility on Friday, Chief Adrian Diaz revealed that two Seattle police officers traveled to Washington, D.C. for the "Stop the Steal" rally. The officers, reported to be husband and wife, have been placed on paid administrative leave. The Office of Police Accountability has opened an investigation into that incident. Chief Diaz stated if they were directly involved in the "insurrection," they will face termination.
Calls for Solan's resignation accelerated on Saturday. MLK Labor, which represents 100,000 workers in King County, issued a tweet calling for his resignation.
Adding to the condemnations, the Washington Fraternal Order of Police (WAFOP) issued a statement stating they do not support Solan's position and accused him of bias. "We do not support the comments made by Seattle Police Officers Guild President Mike Solan regarding the capitol rioting, because such comments undermine our efforts to rebuild the trust needed between law enforcement and our communities. We believe that when peace officers allow their personal biases to influence their perceptions of events and behavior, it severely compromises our ability to fulfill our duty to protect and serve."
Compounding the situation was an ill-timed interview with the far right-wing political group led by Randy Pepple, Shift Washington. In his interview, where Solan calls for neutrality he goes on to say, " Also, one aspect to highlight is that law enforcement across the nation continue to be threatened with DOJ consent decrees and that typically happens when the Democrat party gets control in D.C."
Solan is already under OPA investigation for his behavior on Twitter. In September of 2020, he taunted a journalist for losing their press pass while documenting a protest outside of SPOG headquarters in Seattle. After that protest, the department was found to have used excessive force against Black Lives Matter protesters by a federal judge. On December 7, 2020, the court concluded that officers had two use of force violations. The OPA is also reviewing documentation around the accusation of Molotov cocktails found after the same protest. Bodycam video released by the department in September and November raised questions on the incendiary devices' authenticity.
Solan has also been a frequent guest on Fox News, appearing on the Tucker Carlson Show multiple times. Carlson has come under fire for repeatedly repeating disproven conspiracy theories about Black Lives Matter, Antifa, and the 2020 election results.
As for Sullivan, he was identified in the Capitol during the insurrection on January 6. In a video released by the Washington Post on Friday, Sullivan was recorded telling police officers to leave their post. After the officers go, domestic terrorists smash the windows on the doors leading to the House chamber. Despite multiple warnings of armed officers on the other side, Ashli Babbitt jumps through the breach and is shot by an officer. Babbitt was among four domestic terrorists who died on Wednesday.
In an extensive interview, Sullivan stated he was "supportive" of Black Lives Matter but wants to hear from all sides. He describes his participation in the incident outside of the House chambers in detail. Video taken during the ransacking of the Capitol doesn't fully support his story. Sullivan has not been identified as a person of interest or suspect by federal authorities at this time.
Over 80 people have been arrested for their involvement in the insurrection, with dozens more identified by the FBI. Over 50 police officers were injured, and one killed after being struck in the head with a fire extinguisher.