Ready to throw away your mask on June 29? Not so fast
When the King County mask mandate ends on June 29, there will still be several situations where a mask will be required.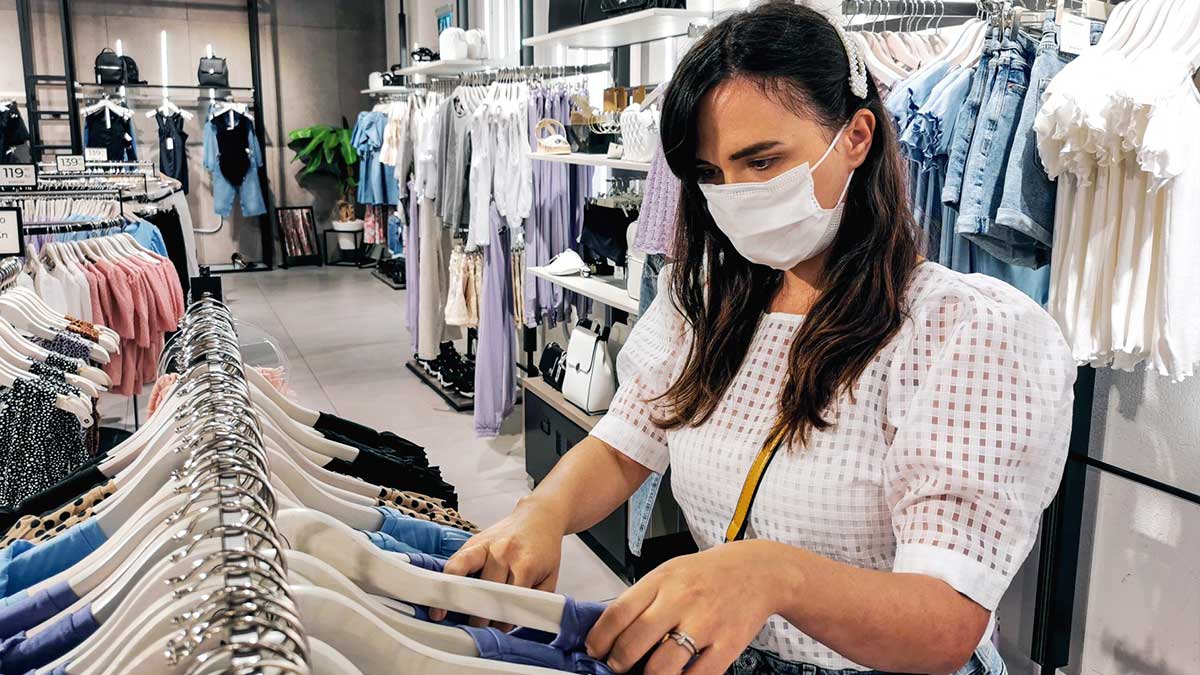 [KIRKLAND] – (MTN) Yesterday, King County Health announced that the county had achieved 70% of those 16 and over completely vaccinated, and the indoor mask mandate would be ending on June 29. If you're ready to throw your mask away, you might need to reconsider because even though the mask mandate itself is being lifted in King County, there remains plenty of exceptions.
Community living areas
Community living areas where people congregate without being able to socially distance such as homeless shelters, jails, and prisons will still require masks. That will include people who are visiting or work in these facilities.
Hospitals
Hospitals, medical art buildings, and surgical centers are required to continue the mask mandate for visitors, employees, and patients when they are waiting or involved in procedures where they don't need to remove their face covering.

Public transportation
The mandate to wear masks on public transit such as commercial aircraft, ships, trains, light rail, and buses, is a federal mandate, not a state or county one. People will still need to wear a mask when using these forms of transportation. All of these services could decide to maintain mask requirements even if the federal requirements are lifted.
Federal buildings and property
The federal mask mandate is still in effect, however, pieces of it are being lifted. Until it is announced masks are still required inside federal buildings including offices, courthouses, and facilities at National Parks, National Forests, and Bureau of Land Management grounds.
Private businesses that still require masks
Private businesses such as restaurants, hotels, retailers, and venues, can still require masks for entry even after the county mandate ends. The request does not violate the Americans with Disabilities Act (ADA) or HIPAA. Private companies can also request to see proof of vaccination as a condition of employment or entry. Private businesses that require masks do need to provide some alternative to shop such as personal shopping or curbside pick up.
Gray areas
We checked with the Washington State Department of Health on whether Uber, Lyft, taxi, or limousine services count as public transportation. We were told these services are not considered public transportation and do not fall under federal mandates. Until June 29, masks are still required but after that date, it will be up to the policy of the companies and their drivers.
According to the websites of Uber and Lyft, both have a no mask, no ride policy in place nationally regardless of local regulations. Yellow Cab and STITA Taxi did not have mask policies on their website.
One other thing to consider before you throw away your masks, especially if you have N-95 or KN-95 masks. Models still indicate we will have a significant fire season from California to British Columbia, and from Alberta to Texas. If we have our orange skies and chewy air, only N-95 and KN-95 masks are effective at blocking the soot and other small particulates in wildfire smoke.
Like, Share, Follow, Support