Russia-Ukraine War becomes a frozen front – July 22, 2022 Ukraine update
Russian forces can't hold new gains as attacking troop formations grow smaller and less organized.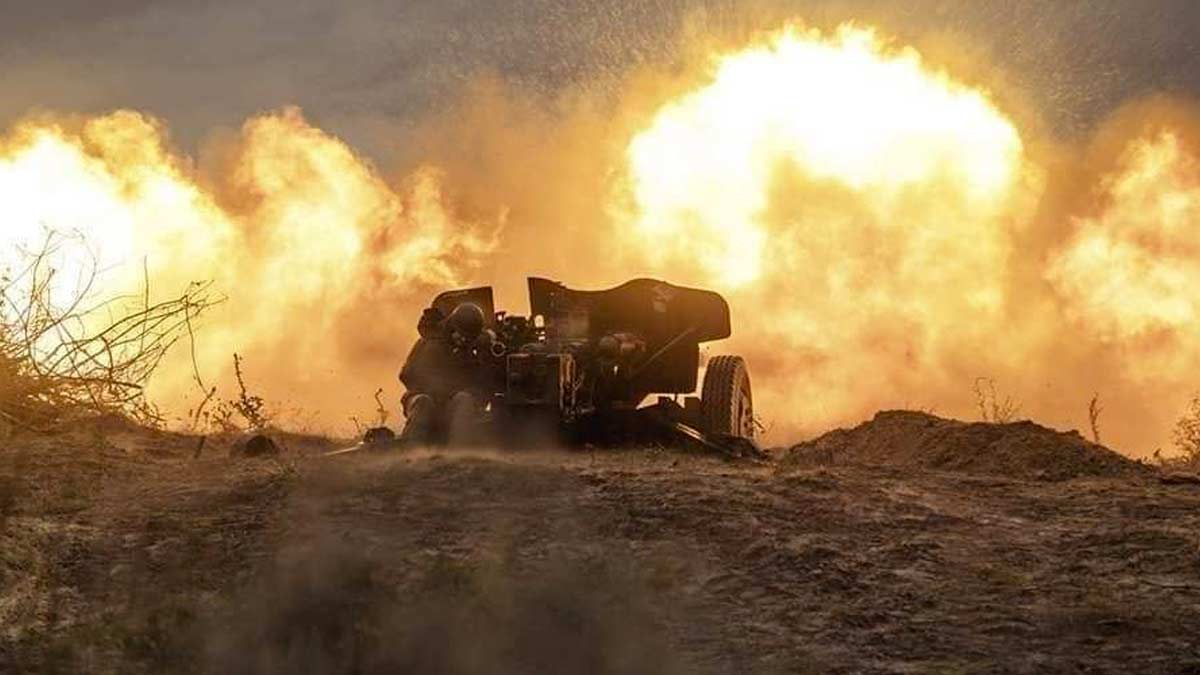 [KYIV, Ukraine] – MTN It has been 3,067 days since Russia occupied Crimea on February 27, 2014. Here is our latest update.
Luhansk – Russian troops tried to advance from the Verkhnokamyanka oil refinery toward Verkhnokamyanske and were unsuccessful. Ukrainian forces are well entrenched on the ridges west of the plant, enabling effective artillery fire in the valley that has to be crossed to reach Verkhnokamyanske.
Serhiy Haidai, the Luhansk Regional State Administrative and Military Governor, reported that artillery fire has intensified, and Russian forces are throwing their tank reserves into battle in an attempt to advance from the Verkhnokamyanka oil refinery.

Northeast Donetsk – Russian forces attempted to advance on Hryhorivka, likely from Zolotarivka, and were unsuccessful.
Under-powered Russian units attempted to advance on Spirne and Ivano-Daryivka. The platoon-sized units suffered heavy losses and retreated to previously established defensive lines.
Russian forces fired artillery at Ukrainian positions in Berestove. Also, they launched an air strike, indicating that elements of the 1st Army Corps of the Donetsk People's Republic (DNR) were pushed out of the settlement or never captured it as claimed on July 21.
Bakhmut – Near Bakhmut, Russian forces attempted to advance on Ukrainian positions in Stryapivka, supported by the Russian air force. They were unsuccessful.
Fighting continued in the Svitlodarsk bulge, but Russian attacks have been getting smaller over the last two weeks. Under-staffed platoons attempted to advance on Vershyna and the Vuhlehirskaya Power Plant from Myronivka. Neither attack was successful and Russian forces suffered heavy losses.
A second advance attempted to push Ukrainian forces out of Novoluhanske and Dolomitne and was also unsuccessful, with poorly trained and under-staffed platoons suffering heavy losses.
Southwest Donetsk – Zaporizhia – In the south Donbas, there were scattered artillery exchanges from Horlivka to Donetsk city to Velyka Novosilka in the Donetsk Oblast and Hulyaipole to Orikhiv in the Zaporizhia Oblast.
Kherson – In Kherson, Russian forces are attempting to stop the flow of Ukrainian forces over the Inhulets River and have been unsuccessful. Russian forces advanced from Mala Seidemynukha toward Andriivka and were pushed back.
Russian forces also advanced from Davydiv Brid toward Bilohirka and were unsuccessful.
There are social media reports that Russian forces are encircled in Vysokopillya. Our team is surprised there is still a sizeable Russian presence in the settlement. We had determined that continued occupation was untenable in late June due. However, we don't see how other analysts concluded that there is an encirclement of Russian troops in Vysokopillya.
Visit our Russia-Ukraine War Map
The Malcontent News Russia-Ukraine War Map is updated as events occur. Map not appearing in your RSS Feed or Google News App? You can review the most up-to-date information by visiting our custom Google Map.
Dnipropetrovsk – Nikopol was attacked with rockets fired by MLRS for the fourth day in a row. Up to 100 rockets hit the city, causing widespread damage and killing one person. Eleven homes were damaged, along with the railroad line that serves the city, natural gas, and water lines.
Kharkiv – Russian troops attempted to advance on Pytomnyk for the second day in a row. The advance was unsuccessful. The settlements of Udy, Zolochiv, Slatyne, Ruska Lozova, Petrivka, Dementiivka, Velyka Babka, and Rubizhne [Kharkiv] were hit by artillery.
Oleh Syniehubov, head of Kharkiv Oblast Military Administration, reported that Russian forces fired Urgan rockets from Multiple Launch Rocket systems into the Saltivka district of Kharkiv again, killing two.
Southeast of Kharkiv, the settlements of Chuhuiv, Stara Hnylytsia, Rtishchivka, Pushkarne, and Lebyazhe were shelled.
Izyum – Russian forces did not launch any offensive operations along the Izyum axis.
Sumy – Dmytro Zhyvytskyi, head of the Sumy Military Administration, reported that Bilopol, Znob-Novogorod, and Shalyginsk were hit by mortar fire and self-propelled grenades from Russian forces firing from across the international border. There were no injuries or damage reported.
Daily Assessment
Russian forces cannot assemble adequate combat strength to launch significant offensive operations in Ukraine. The lack of combat activity is significant.
Russian forces have been incapable of holding territorial gains made after July 4 and are consistently pushed back within one to seven days of making any new advances.
It is unlikely that Russian forces will be capable of taking the initiative in the next three to six weeks anywhere in Ukraine.
To read the rest of our report, become a Patreon! For as little as $5 a month, you get access to the daily Russia-Ukraine War Situation Report. The report provides analysis, maps, detailed information about all the axes in Ukraine, international developments, information about war crimes and human rights, and economic news. As an added benefit, you get access to flash reports, breaking news, and our Discord server.