Russia-Ukraine War Update for July 1, 2022
Ukrainian defenses hold Lysychansk while a Russian cruise missile kills 21 and wounds 30 in the Odesa Oblast.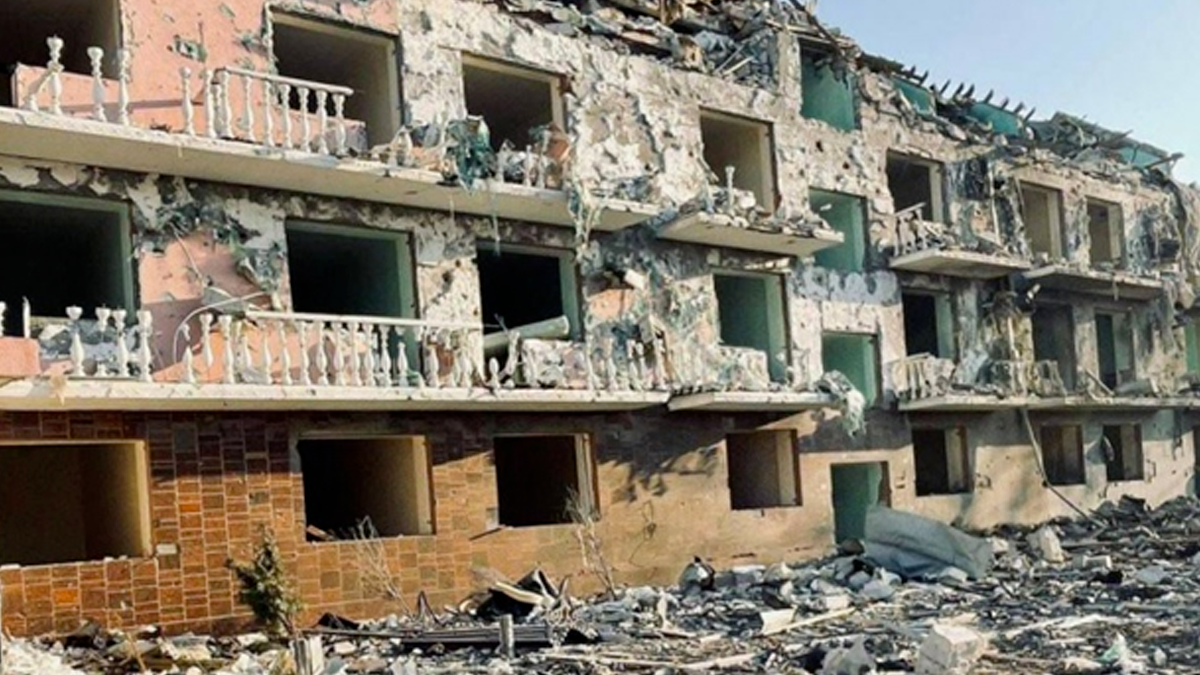 [KYIV, Ukraine] – MTN It has been 3,045 days since Russia occupied Crimea on February 27, 2014.
Odesa – Multiple Xh-22 air-to-sea cruise missiles hit the seaside resort town of Serhiivka, southwest of Odesa striking a rehabilitation center run by Moldova, an apartment building, and a hotel, killing 21 civilians and wounding more than 30. Ukrainian rescuers were still searching for survivors. The missiles were launched by Russian Tu-22M3 strategic bombers, hours after the Russian garrison on Snake Island was evacuated.
Moldovan Health Minister Alla Nemerenko reported that one employee of the Children's Rehabilitation Center of Moldova was killed in the attack. The center, approximately 100 kilometers from the international border with Moldova (63 miles) was for children and their families to relax on the Black Sea while the child received medical treatment and emotional support.

Severodonetsk – Lysychansk – Russian forces continue to make incremental but critical gains in their attempt to push Ukrainian forces out of Severodonetsk.
Major General Ramzan Kadyrov claimed that Chechen and Luhansk People's Republic (LNR) separatist forces achieved a wet crossing at Pryvillia and now control half the settlement.
The line of conflict south and southwest of Lysychansk is little changed in the last 24 hours. Russian forces have not advanced further in the southeastern lowlands, held at the edge of Bila Hora to the children's hospital and the rubber factory. After seven days, Russian forces ended their siege of the gelatin plant and retreated to Pidlisne to regroup.
Russian forces now control the southeast and northwest regions of the Verkhnokamyanka oil refinery and continue to hold the area west of the Bakhmut-Lysychansk T-1302 Highway Ground Line of Communication (GLOC – aka supply line). Ukrainian forces have stabilized their positions within the refinery and have prevented further advances.
Russian forces renewed their efforts to advance on Bakhmut from Klynove but did not advance beyond the eastern edge of the settlement.
In the Svitlodarsk bulge, Russian forces attempted to recapture Dolomitne and Novoluhanske and were unsuccessful. Fighting for control of the Vuhledar Power Plant continued.
Mariupol – An Ondatra class Project 1176 Akula amphibious assault ship of the Russian Black Sea Fleet hit a mine near Mariupol. There was no information on casualties or the amount of damage to the vessel.
South Donbas and Zaporizhia – Russian forces attempted to launch an offensive on Hulyaipole, likely from Marfopil, as a spoiling attack to slow the Ukrainian advance toward Polohy. Russian forces suffered severe casualties and not only withdrew but lost territory.
Kherson – Ukrainian forces continue to advance in the Kherson Oblast along three fronts. The region west of the Dnipro River is steppe with mostly small settlements in open farmland, making measuring gains by liberated settlements challenging.
Kharkiv – North of Kharkiv, Russia made a third attempt to recapture  Dementiivka but was unsuccessful. Positional battles were fought in Udy, Prudyanka, Tsupivka, and Velyki Prokhody. There were no changes in territorial control.
Izyum – Slovyansk – South of Izyum, Russian forces launched ad hoc attacks against Kurulka, Dolyna, Krasnopillya, and Bohorodychne. None of the offensives were successful.
To read the full report, become a Patreon! For $5 a month, you get access to the daily Russia-Ukraine War Situation Report. The report provides analysis, maps, detailed information about all the axes in Ukraine, international developments, information about war crimes and human rights, and economic news. As an added benefit, you get access to flash reports, breaking news, and our Discord server.