School begins – local and national COVID update for September 1, 2021
New cases continue to sit on a plateau in Washington where Wednesday brought the first day of school for many.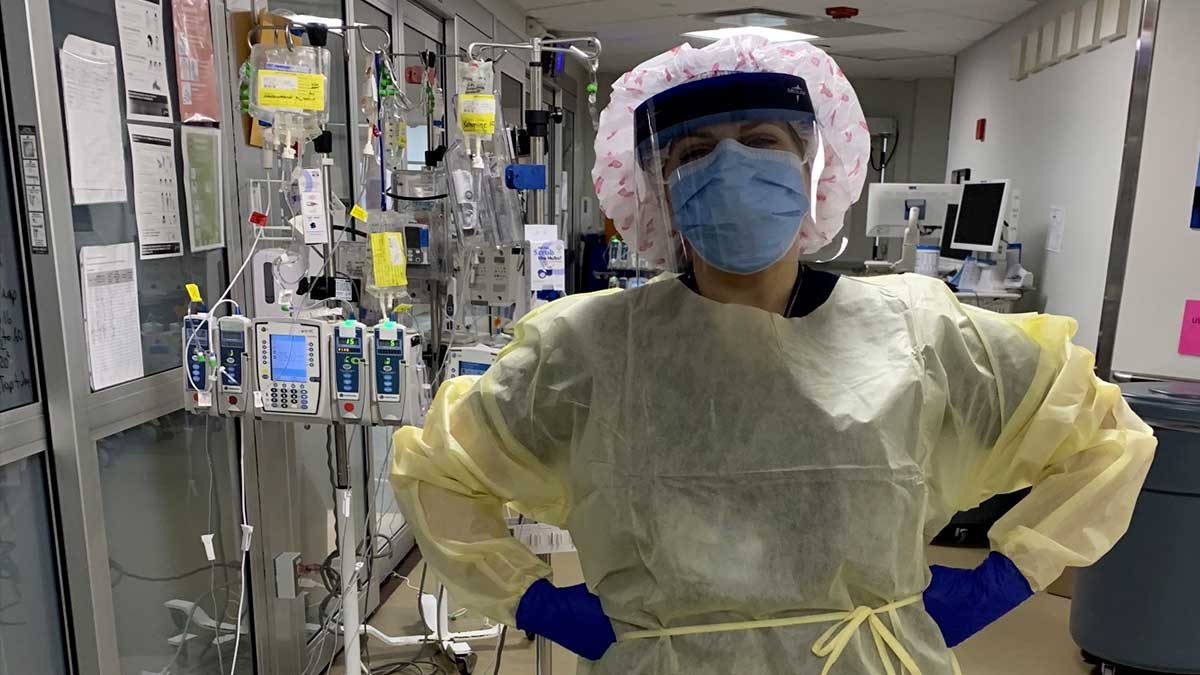 Knowledge is the best tool to fight against fear. A wise person chooses to be informed so they can make sound decisions. To join the fight against COVID misinformation, you can share this update through your social media platform of choice.
[KING COUNTY, Wash.] – (MTN) New cases have plateaued in Washington while hospitalizations and the number of people requiring ICU care and ventilators increases. Throughout Western Washington, it was back to in-person school for the first time in almost two years for some as nervous parents wonder about the days and weeks ahead.
It's one of the quietest days since we started the daily updates, so let's dive into it.

This update uses the latest data from the Washington State Department of Health released on September 1, 2021.
---
Washington State Update for September 1, 2021
Washington state COVID update
Through August 20, the statewide 14 day rolling average for Washington declined to 502.7 COVID cases per 100K, virtually unchanged from yesterday. Columbia (1,147.0 per 100K) and Franklin (1,1125.5 per 100K) are still reporting an extreme number of new cases. Asotin, Benton, Clallam, Chelan, Cowlitz, Douglas, Grant, and Lincoln are not far behind. Clallam is added to the list today with 849.3 cases per 100K.
The Washington State Department of Health reports a data backlog for test positivity, with the published number 14 days old. According to Johns Hopkins University Medicine, the positivity rate for the last 30 days is 13.62%, and over the previous 7 days, 13.19%. These numbers indicate continued widespread community transmission driven by the unvaccinated and under testing of the population.
| Age Group | 7-Day Case Rate | 7-Day Hospitalization Rate |
| --- | --- | --- |
| Ages 0-11 | 25.3 | 0.1 |
| Ages 12-19 | 20.8 | 0.1 |
| Ages 20-34 | 65.8 | 0.6 |
| Ages 35-49 | 50.8 | 1.4 |
| Ages 50-64 | 34.8 | 1.9 |
| Ages 65-79 | 16.8 | 1.6 |
| Ages 80+ | 4.9 | 0.6 |
7-day case rate and 7-day hospitalization rate is per 100K within the age group – the target for 7-day case rate is <25.0, but there are other factors such as vaccination rates within the age groups, how many total tests within the 7-day period, and the positivity rate within each age group
The USA Today COVID Tracker reported 40 COVID-related deaths in Washington on Monday.
Almost 196,000 vaccine doses go to waste in Washington state
A report came out today on how many doses of COVID vaccine have been wasted at a national and state level, and Washington did an admirable job. Through September 1, the Department of Health reported 184,621 doses wasted by vaccine providers and another 12,067 returned unused. The Center for Disease Control considers returned doses as "wasted."
There were regional power outages caused by a windstorm on January 13, 2021, which cut off electricity to special refrigeration units needed to keep the Moderna and Pfizer vaccines supercooled in storage. There was another power outage on January 29, 2021, at the University of Washington, which impacted additional doses and the snowstorm event in early February. Vaccines can become wasted if they are mixed improperly, a vial is dropped or cracked, or if at the end of a clinical day not all doses within a vial were distributed.
Since the first doses arrived in our state, about 3% went to waste.
Sweetgreen CEO scrubs social media posts after uproar
The CEO of salad chain Sweetgreen has deleted a controversial post he made pointing to obesity as the "root cause" of COVID-19 and pushing for the U.S. to implement "more health mandates" regarding food.
Jonathan Neman, whose billion-dollar company has fast-casual restaurants in 12 states, began in his rant Tuesday that "78% of hospitalizations due to COVID are Obese and Overweight people," asking, "Is there an underlying problem that perhaps we have not given enough attention to?" and "Is there another way to think about how we tackle 'healthcare' by addressing the root cause?"
The backlash on social media is about what you would expect.
Etectera
A new COVID testing center opened at Yakima Valley College yesterday, and people were lined up an hour before it opened. On the first day officials did 482 tests. The site is run through a partnership with the University of Washington, Yakima Valley Memorial Hospital, Signal Health, and the college.
PeaceHealth mandated all their employees to be vaccinated for COVID by August 31, and the date has come and gone. Reports are a "vast majority" of employees got vaccinated, and those who have not were placed on leave and are being forced to use their vacation and sick time against that leave.
KPTV interviewed a former PeaceHealth nurse for the story, Viktoriya Bogdanova, who resigned over the summer after the hospital required N95 masks for unvaccinated staff.
Thank you
Thank you to our new subscribers and those of you who have done one-time contributions. On behalf of the entire team thank you for helping us keep the lights on!
Vaccination
No update
Hospital Status
According to the DoH COVID Dashboard, 18.3% of all acute care patients hospitalized in Washington have COVID. This beats the old record of 17.7% set yesterday. ICUs are at 88.6% of capacity statewide with 34.1% of ICU patients fighting COVID.
The new hospital admission rate for COVID patients is 173 per day, down slightly from yesterday. On August 31, there were 1,529 patients hospitalized with COVID and 214 on ventilators. The Department of Health adjusted the number of patients on ventilators yesterday from 241 to 236 in today's report.
Data for pediatric patients for acute care and PICU is not available. Providence Sacred Heart in Spokane has reported that six pediatric patients are in the PICU or neonatal ICU with COVID.
Back to School
| School District | Status | Quarantines | Closures |
| --- | --- | --- | --- |
| Bellevue | GREEN | None | None |
| Lake Washington | GREEN | None | None |
| Northshore | GREEN | None | None |
Local School Districts Scorecard
First day of school for area districts:
Lake Washington School District – September 1
Bellevue School District – September 1, 1st through 12th, September 3, kindergarten
Northshore School District – September 1, 1st through 12th, September 1 or September 2 for kindergarten on a staggered start
A fair amount of apprehension was expressed as parents sent their children to school in districts across the Puget Sound lowlands.
We've created a scorecard to track the status in our area districts and you can help us crowdsource information. As you become aware of quarantines with students or facilities, you can send your information to malcontentnews@protonmail.com. This is a secure e-mail address and your reports will remain anonymous.
We will apply a "trust but verify" policy on reports so that parents can have a better understanding of what is going on with the school districts, and make informed decisions.
We have received several reports today from parents within the Kent School District, where classes started on August 26. We have received identical reports of "multiple confirmed COVID cases" at more than one school in the district. Parents are being told that CDC and DoH guidelines prevent the district from releasing more specific information. As we were preparing this story, we have another person come forward, but we were not able to speak to them before press time.
If you're feeling nervous you're not alone. Support for in-class school dropped significantly in a study done by the CDC. On July 23, support sat at 58% nationally, but by August 8, it had dropped to 43%
The next board meeting for the Lake Washington School District is September 13, 2021, at 7:00 PM and will be remote only.
Kirkland-Bellevue-Woodinville
No update
National Round-Up
Johns Hopkins University Cumulitaive Case Tracker 140,704 new cases and 1,397 COVID-related deaths on Monday.
The World Health Organization is tracking a new variant of interest called Mu. The Mu variant, known as B.1.621. Mu appears to be vaccine resistant, but at the same level as the Beta variant (commonly known as the South African variant). Cases are increasing in Columbia in Ecuador, which would indicate that its R0, or "r naught," is higher than Lambda.
The Lambda variant, which is prevalent in Latin and South America couldn't establish a beachhead in the United States because Delta is more infectious.
A lot of digital ink has been spilled about C.1.2 in South Africa, and we've gotten some questions. Although the new variant has the most spike protein researchers had seen to date, and there has been some hype that it would break through current vaccinations, the variant is not establishing itself in South Africa or appearing in many cases. Because the R0 appears low, it is currently not a concern for health officials.
"It does not appear that its circulation is increasing", said Dr. Margaret Harris, a spokesperson for the WHO.
Joe Rogan reported he has COVID on Instagram, and told his followers he was using Regen-COV, Zithromax, Prednisone, and Ivermectin to treat himself. Ya, all the headlines say ivermectin, go to his Instagram – journalism has a responsibility not to create sensational headlines.
There was allegedly going to be a trucker strike in the United States over mask and vaccine mandates today. It apparently didn't happen.
Arkansas
Cases of COVID involving children continue to grow in Arkansas, as Governor Asa Hutchinson expressed concern over the growing numbers. Pediatric cases now represent 30% of all cases in Arkansas. Hospital admissions for children far exceeded records set late last year, with over 100 admissions in July and August.
Baptist Health CEO Troy Wells noted that his hospitals have been among the many working to increase COVID patient capacity across the state, especially for patients requiring intensive care. Wells said 33 new ICU beds were added as Phase 1 of the expansion but were filled within 12 to 24 hours.
He went on to say that his company's facility in North Little Rock just added 12 more ICU beds and that the hospitals in Fort Smith and Conway were looking to each add eight more COVID-19 ICU beds.
California
A COVID-19 outbreak has sidelined a strike team of 16 firefighters battling a massive blaze encroaching on South Lake Tahoe.
California Department of Forest and Fire Protection incident commander Jeff Veik announced the loss of the crews and warned other firefighters to follow the agency's COVID-19 protocols during a Tuesday operations briefing, SFGATE reported.
"We lost a whole strike team of crews yesterday, we lost a finance section chief due to (being) COVID positive, so understand, do not come to this briefing without a mask on," he said.
A strike team includes five firetrucks, 3 crew each, and a commander. The team will have to quarantine for two weeks.
Georgia
Georgia's health department is reporting workers and volunteers are being threatened at vaccine clinics, and in one case, a mobile clinic had to be shut down.
While a shrinking, but very vocal group continues to block progress, Georgia set new records for new cases as larger school district closures roll through the state. The 7-day rolling average for new cases is now 9,641, exceeding the old record set in January.
Bill County school district sent 21,000 students home to learn remotely at least through September 20. The county joined Richmond County which sent 29,000 students home to allow deep cleaning of all the district schools. After the first four weeks of school, 200,000 Georgia students have had instruction disrupted due to quarantines, loss of staff, or closures.
Another child's death from COVID was reported today, this one at CRSA in Augusta, Georgia.
Idaho
An open letter was released by 29 healthcare groups in Idaho, sounding the alarm and appealing for help.
"Idahoans, we need your help. On behalf of nearly 30 health care groups representing thousands of providers at every level across the state, we want to express our alarm at what we are witnessing now."
"As of Aug. 31, approximately 543 patients in Idaho were hospitalized with confirmed or suspected COVID-19 and 167 of those patients were in the ICU with confirmed COVID-19. Perhaps most discouraging is the fact that approximately 97 COVID-19 patients in Idaho were on a ventilator, the highest recorded number at any time during this pandemic."
"Models indicate that by mid-October, Idaho could see 30,000 cases per week which is thousands more than any week in 2020. Discussions surrounding the activation of crisis standards of care are underway, which means hospitals may be forced to ration care. Or more simply put, your hospital may not be able to care for everyone in the community, whether you get COVID-19, get in a mountain biking accident, or have a heart attack."
Idaho Governor Brad Little toured an ICU in Boise over the evening. Hospitalizations and ICU utilization set new records again today, with political and medical leaders openly talking about having to move to crisis standards of care.
While Governor Little appeals to Idahodians to keep the medical systems from collapsing, Lt. Governor Janice McGechin is actively undermining those efforts.
"It was shameful for Brad to suggest today that Idahoans must make a specific medical choice in order to show love for their neighbors," McGeachin said in a tweet. "I trust YOU to make your own health choices."
McGeachin is running to unseat Little and win the Republican gubernatorial nomination.
Illinois
Chloe Mrozak, 24, of Oak Lawn, Illinois spent $600 on a plane ticket to Hawaii, only to discover the state has a vaccination requirement for incoming travelers. To solve this problem she bought a fake vaccination card and apparently filled it out herself. She misspelled Moderna on the card as "Maderna," listed she got the vaccination in Delaware by the NRA listing Corporal Wolf and a Sergeant Monety as the administrators. In the case of Sergeant Monety, it appeared she first wrote "Money," and then penned in a tiny t.
Officials at the airport suspected the card was fake and started an investigation. She listed a Holiday Inn Express as the place she was staying, but there was no record of her. When she attempted to fly home, officials were waiting for her and she was arrested on August 28 at the airport. She faces at least a misdemeanor charge of falsified vaccination documents in Hawaii but could be charged with a federal crime.
Oregon
One hundred members of the National Guard are being deployed to Salem Hospital, as the facility struggles to keep up with patients. As of Tuesday morning, the hospital had 90 Covid positive patients admitted, 20 of them in the intensive care unit, and 481 out of 494 licensed hospital beds full, according to data Salem Health publishes daily. Seventy-four of those in the hospital with Covid are unvaccinated against the disease, the hospital said.
Virginia
Liberty University, a private evangelical Christian university in Lynchburg, had to enact a campus-wide quarantine after school reopened this year due to widespread COVID cases. The closure, slated to last at least through September 10, was made after hundreds of COVID cases were discovered among students. By the end of last week, over 10% of the student body was in quarantine, forcing the closures.
In response to the outbreak, the school notified students today they will be holding a vaccine clinic on September 3.
Misinformation
Taking the day off