Plateau begins to crack – local and national COVID update for September 2, 2021
New numbers point to trouble brewing in the Evergreen state as our neighbors in Idaho and Oregon struggle.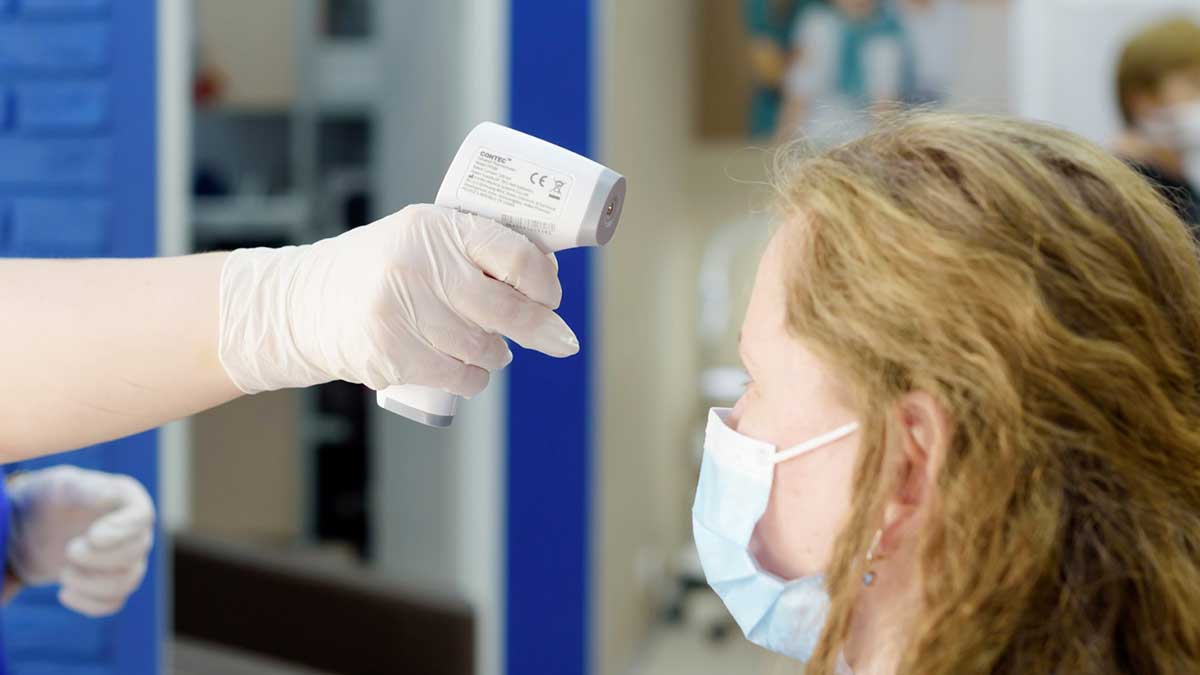 Knowledge is the best tool to fight against fear. A wise person chooses to be informed so they can make sound decisions. To join the fight against COVID misinformation, you can share this update through your social media platform of choice.
[KING COUNTY, Wash.] – (MTN) New data out today continues to show that Washington is on a plateau, but it appears it is cracking. Hospitalizations continue to surge, which was expected, but six counties hit new high-level marks for COVID cases, and the state positivity rate jumped to over 14%. New cases and hospitalizations grew in almost every age group.
King County adds an outdoor mask mandate for large events, while Jefferson and Clallam counties will require proof of vaccination to enter restaurants and bars. Google pushes out its return to office date, and Alaska Airlines inches closer to a vaccination mandate. We are still working on confirming information out of Kent.

This update uses the latest data from the Washington State Department of Health released on September 2, 2021.
---
Washington State Update for September 2, 2021
Washington state COVID update
Through August 21, the statewide 14 day rolling average for Washington increased to 513.1 COVID cases per 100K. The number has been bouncing between 500.00 and 535.0 for over a week, so continues at an alarmingly high rate, but still plateaued. Asotin (1,033.6 per 100K), Columbia (1,290.3 per 100K) Franklin (1,212.3 per 100K), and Okanogan (1,041.0 per 100K) reported an extreme number of new cases, with Asotin and Okanogan counties breaching 1,000 cases per 100K. Benton, Chelan, Clallam, Cowlitz, Douglas, Garfield, Grant, Lewis, and Lincoln, Stevens, and Yakima counties are not far behind. Garfield, Lewis, Stevens, and Yakima counties exceeded 800 cases per 100K in the most recent data.
The Washington State Department of Health reports a data backlog for test positivity, with the published number 14 days old. According to Johns Hopkins University Medicine, the positivity rate for the last 30 days is 14.11%, and over the previous 7 days, 13.20%. This increase in positivity is a bad sign that the plateau may be breaking and Washington is headed in the wrong direction. Case rates and hospitalizations by age groups went in the wrong direction almost across the board.
| Age Group | 7-Day Case Rate | 7-Day Hospitalization Rate |
| --- | --- | --- |
| Ages 0-11 | 27.0 (up) | 0.1 |
| Ages 12-19 | 21.9 (up) | 0.2 (up) |
| Ages 20-34 | 66.4 (up) | 1.1 (up) |
| Ages 35-49 | 51.9 (up) | 2.1 (up) |
| Ages 50-64 | 35.6 (up) | 3.0 (up significantly) |
| Ages 65-79 | 18.0 (up) | 2.5 (up) |
| Ages 80+ | 4.9 | 1.1 (up) |
7-day case rate and 7-day hospitalization rate is per 100K within the age group – the target for 7-day case rate is <25.0, but there are other factors such as vaccination rates within the age groups, how many total tests within the 7-day period, and the positivity rate within each age group
The USA Today COVID Tracker reported 37 COVID-related deaths in Washington on Wednesday. Another concerning trend, the data from USA Today indicates that the plateau has broken, with Washington reporting over 4,000 new cases on Wednesday and according to the Department of Health data, Washington has set a new record high for daily new cases.
King County enacts outdoor mask mandate for large events
King County Health has implemented an outdoor mask mandate for large outdoor events with 500 or more people, regardless of vaccination status. As of September 6, King County requires that everyone ages 5 and older, regardless of vaccination status, wear masks in indoor public settings like grocery, retail, theaters, and entertainment establishments, and at outdoor events with 500 or more people. Masks are also recommended for everyone in crowded outdoor settings.
Masking in high-risk settings helps to protect everyone, including those that currently aren't able to be protected by the vaccine such as children under twelve, and those who are immune suppressed. Some vaccinated people may choose to wear a mask if they are at increased risk for severe infection, have an underlying health condition, or are in close contact with someone at increased risk.
In addition, vaccinated individuals are recommended to wear a mask in crowded outdoor public places where 6 feet of distance can't be maintained. The mandate is essentially a strong request, with no civil or criminal penalties attached to it for non-compliance.
Jefferson and Clallam counties to require proof of vaccination to enter restaurants and bars
All patrons entering an indoor restaurant or bar in Jefferson and Clallam Counties must provide proof they are fully vaccinated against COVID-19, beginning Saturday, September 4, according to a public health order issued today by Doctor Allison Berry, Health Officer for Jefferson and Clallam counties.
"Indoor bars and restaurants are known to pose a high risk for COVID-19 transmission, as they encourage unmasking of large groups of people indoors," reports Dr. Berry. "Our goal is to make these safer places to be and to reduce transmission in our communities, allowing our hospitals to keep functioning and our schools to open more safely this fall."
Acceptable forms of proof of vaccination include a completed CDC vaccination card, a State Department of Health Certificate of COVID-19 Vaccination, a printed copy of a State Department of Health vaccine record, a photograph of any of those documents, or an app-based vaccine passport.
According to the order, a person is fully vaccinated when they have received all the required doses of a vaccine for COVID-19 and 14 days have passed since the final dose. For the Moderna and Pfizer vaccines, two doses are required. Johnson & Johnson's vaccine requires only one.
Employees of bars and restaurants who mask continuously while in the building do not need to provide proof of vaccination. Additionally, children younger than 12, who are ineligible for vaccination, may enter without showing proof.
Jefferson and Clallam County encompass the northern half of the Olympic Peninsula including port Angeles, Sequim, and Port Townsend. They are the first two counties in Washington to require proof of vaccination to enter bars and restaurants.
Dick's Drive-In fined $35K for health and safety violations, including problems with mask compliance
Dick's Drive-In was fined $35,100 by the Washington State Department of Labor & Industries for various health and safety violations, according to the results of a health inspection report issued on August 4. The report found that management frequently ignored social distancing and masking requirements and employees were regularly exposed to maskless customers and coworkers.
Dick's is appealing the findings and fines.
American Academy of Pediatrics tracking COVID cases, hospitalizations and deaths for children
The American Academy of Pediatrics started compiling state-level data on COVID cases, hospitalizations, and deaths from states that are sharing the data.
As of August 26, nearly 4.8 million children have tested positive for COVID-19 since the onset of the pandemic. About 204,000 cases were added the past week, marking the second week with child cases at the level of the winter surge of 2020-21. After declining in early summer, child cases have increased exponentially, with over a five-fold increase the past month, rising from about 38,000 cases the week ending July 22nd to nearly 204,000 the past week.
In the most recent report from August 26, 2021, data indicated there have been 11 pediatric deaths due to COVID since the first coronavirus case was detected on January 21, 2020.
Spokane Regional Health District's Dr. Francisco Velazquez reported that a pediatric patient is in the ICU in Spokane County.
Alaska Airlines to require vaccination for all new employees
In a statement to its employees, Alaska Airlines creating a vaccination policy for all new employees of Alaska and Horizon Airlines.
"We have not yet made a decision on a vaccine requirement for current employees but did implement two new policies to help us reach this goal," the statement said. "All new hires at Alaska and Horizon must now be fully vaccinated against COVID-19 by their date of hire. In addition, current unvaccinated employees who become exposed to or infected with COVID-19, will no longer be paid for their quarantine time."
Alaska Airlines is said to still be considering a vaccine mandate for all employees.
State Senator Phil Fortunato (31st District – R) creates a cringy COVID video
Phil Fortunato, a Republican state senator from Auburn representing the 31st District put out a cringeworthy video where he attempts to channel Buffalo Springfield while singing about Jay Inslee.
Etcetera
Spokane County is considering opening mass testing sites again as local hospitals and urgent care centers are buckling under patient load and test requests. CHAS Health announced they were suspending all COVID testing and reducing hours at least through September 12, because of the sheer volume of requests and patients.
Thank you
Thank you to our new subscribers and those of you who have done one-time contributions. On behalf of the entire team thank you for helping us keep the lights on!
Vaccination
White House chief medical advisor Dr. Anthony Fauci said Thursday he would not be surprised if the recommended full regimen for the Pfizer and Moderna Covid-19 vaccines in the U.S. becomes three doses, instead of two.
Giving people an additional dose, or perhaps a final dose, several months after they've received their initial vaccination helps the immune system mature, said Fauci, also the director of the National Institute of Allergy and Infectious Diseases.
"I must say from my own experience as an immunologist, I would not at all be surprised that the adequate full regimen for vaccination will likely be three doses," Fauci told reporters during a White House Covid briefing.
The debate over natural immunity versus vaccination is raging again after a pre-print study came out from Israel and some sources such as the Gateway Pundit have run unfactual headlines about the findings. We'll get into that a bit further down.
There have been multiple studies done on natural immunity from catching COVID, versus vaccination. Additionally, more data about breakthrough infections and those with "natural" immunity who have been reinfected a second, and now for some, a third time is becoming available.
Dr. Fauci's guidance is counter to that from the World Health Organization and the European Medicines Agency, which has concluded that booster shots are not needed. That data runs counter to several Israeli studies, which indicates there is significant benefits from booster shots.
On August 13, the CDC released a study, Reduced Risk of Reinfection with SARS-CoV-2 After COVID-19 Vaccination — Kentucky, May–June 2021. Right out of the gate, there is a caveat, Delta was not the primary strain in Kentucky during the study period.
The study found, "Kentucky residents with previous infections who were unvaccinated had 2.34 times the odds of reinfection compared with those who were fully vaccinated; partial vaccination was not significantly associated with reinfection."
"The duration of immunity resulting from natural infection, although not well understood, is suspected to persist for ≥90 days in most persons. The emergence of new variants might affect the duration of infection-acquired immunity, and laboratory studies have shown that sera from previously infected persons might offer weak or inconsistent responses against several variants of concern."
So in simple terms, the study found that persons who had COVID and then got vaccinated had a lower chance of reinfection versus persons who did not. It also "suspects" that the natural response lasts for at least 90 days, and likely more.
But what about the Israeli study, and the headline from the Gateway Pundit that states, "New Israeli study finds fully vaccinated people are at 'greater risk of hospitalization' and 13 times more likely to catch COVID-19 than those who have recovered and have natural immunity."
We need to pump the brakes on this one because the headline misrepresents the study for starters, and there are some other issues. The study has generally been praised for being well done, however it is a pre-print and has not been peer-reviewed (the CDC study above went from pre-print to publication with edits, which is common). That doesn't dismiss the study but should serve as a yellow light for now.
One of the biggest problems is the study was done via a records review, which creates a bias by only analyzing data from people who got medical treatment. It also doesn't control for behaviors such as mask wear, social distancing, and risk-taking. Because Israel is highly vaccinated, and healthy people aren't going to seek medical testing or treatment for COVID, the interpretation of the study can result in a statistical fallacy.
"This type of study design is not as robust as a prospective study that follows individuals forward in time, testing them at regular intervals and collecting data on symptoms systematically," Dr. Matthew Laurens of the Center of Vaccine Development and Global Health at the University of Maryland said. "Prospective studies should be done to determine if these findings can be replicated."
"The suggestion that you might be better off getting infected versus vaccinated does not take into account the inherent risks associated with COVID-19 infection, including death."
We know this much. Immunity, whether natural or through vaccination wanes over time. The older you are, and the worse your overall health is the faster immunity wanes. We know that reinfection represents about 1% of all cases, but that may be a statistical fallacy because people with asymptomatic cases aren't going to seek medical attention. We know that the Delta variant has lower vaccine effectiveness at preventing infection around 20%, but did not lower the vaccine's ability to keep people out of the hospital.
There are a number of studies that indicate that the best possible immunity is secured by becoming naturally infected (with a 1:18 chance of being hospitalized and a 1:70 chance of dying, don't forget those critical points) followed by vaccination. The next best layer of defense is vaccination.
What about antibody tests? Although the tests can detect if your body is producing an immune response, they can't detect which white blood cell types (there are five, and they all serve different, critical roles) have responded. So the only thing the test can prove is your body responded to the vaccine or natural infection, it cannot provide evidence on how well you'll respond if you become infected, or reinfected.
Hospital Status
According to the DoH COVID Dashboard, 21.1% of all acute care patients hospitalized in Washington have COVID, a significant jump from the 18.3% reported yesterday and a new record. A hospital system caring for this many COVID-positive patients in acute care is considered to be under "severe stress." ICUs are at 88.8% of capacity statewide with 34.2% of ICU patients fighting COVID.
The new hospital admission rate for COVID patients is 178 per day, an increase from yesterday. On September 1, there were 1,565 patients hospitalized with COVID and 240 on ventilators. This should be viewed as a preliminary number. This is a new record, and the state has added 115 additional patients since Monday.
Data for pediatric patients receiving acute care or in a PICU due to COVID is not available.
Back to School
| School District | Status | Quarantines | Closures |
| --- | --- | --- | --- |
| Bellevue | GREEN | None | None |
| Lake Washington | GREEN | None | None |
| Northshore | GREEN | None | None |
Local School Districts Scorecard
Kindergarteners in the Bellevue School District have their first day tomorrow, representing the last group of students to start school in our local area.
We do not have additional information about the Kent School District at this time, beyond their online dashboard is not reporting any cases when we published.
The next board meeting for the Lake Washington School District is September 13, 2021, at 7:00 PM and will be remote only.
Kirkland-Bellevue-Woodinville
Google has pushed back its return to in-person work date to January 10, 2022, in an e-mail sent to all employees on Tuesday. In an e-mail sent on Tuesday, Google CEO Sundar Pichai wrote, "The COVID-19 pandemic has been a humbling challenge for all of us and I continue to be impressed by the way our teams are navigating through it. In spite of these challenges, I'm happy to say that a large number of offices globally are already open for business, and we are welcoming back tens of thousands of Googlers on a voluntary basis. Given that conditions around the world are still highly variable, I wanted to share how we're planning to approach the next few months."
"First, as offices continue to reopen, we hope to see more teams coming together where possible, whether it be for regular team meetings, brainstorming sessions around a whiteboard, or outdoor socials. For some locations, conditions are starting to improve, yet in many parts of the world the pandemic continues to create uncertainty. Acknowledging that, we'll extend our global voluntary return-to-office policy through January 10, 2022 to give more Googlers flexibility and choice as they ramp back."
National Round-Up
Johns Hopkins University Cumulitaive Case Tracker 198,025 new cases and 1,973 COVID-related deaths on Wednesday. This is the first mid-week report to approach 200,000 and the highest number of deaths in a single day since the winter spike.
In the same briefing where Dr. Fauci indicated that three doses for Pfizer and Moderna will likely become the new normal, he indicated that the newly discovered Mu variant is not concerning for the United States for now.
General Motors announced they were joining Toyota and Ford in having to suspend vehicle production due to a continued semiconductor shortage. General Motors will be stopping virtually all production in the United States for two weeks after Labor Day weekend.
Most semiconductors are produced in Taiwan and Korea, and a combination of supply chain issues, COVID delays, and factory shutdowns have crippled the supply globally.
We debated doing keystrokes on this story, but since it has blown up on social media, why not. A week ago Candace Owens bowed out of a meet and greet a the Right to LIfe Summit in Indiana, and instead had someone hand out autographed copies of her book. On Saturday, she was a no-show at a planned speaking engagement at the Texas Youth Conference due to a "sudden illness." The serial social media influencer has also gone silent on Twitter, creating significant speculation on her health.
On August 29, she tweeted out attacking people speculating she was ill and stated she was in Aspen on a family vacation and had limited cell service. Yesterday, she attempted to schedule a COVID test at a private clinic in Aspen, and her request was denied. She was referred to a public clinic to receive her test, which would meet ethical guidelines for patient care.
To say that Owens did not take hearing, "no," well, would be an understatement. She's been engaged in a tweetstorm ever since. None of this addresses her current health situation, or if she is more than mildly symptomatic after a week. Symptoms that are beyond mild after a week are a leading sign of a more serious infection, and we hope that Ms. Owens will get tested. The firebrand has made it clear she is not vaccinated, is against masks and social distancing, and will not seek treatment for herself – for now.
In a telephone interview, Owens said a private company has every right to turn away business. But in this instance, against the backdrop of public health, she questioned the call.
"She is a private business owner," Owens said. "She does have a right to decline to give me service, and that's not what the issue is here. I want that to be very clear. Assuming that she has not accepted any state or federal funding, assuming that she truly is a private-business owner, then she has every right to discriminate against who she serves. But it should be noted that she was seeking to prevent me from keeping the Aspen community safe."
It is worth noting that Owens has stated many times that discrimination does not exist. She is now claiming on Twitter that the business has accepted federal funds, but so far there is no additional information to support that.
Alabama
There is mixed news coming out of Alabama as the state sets a grim and positive milestone. In the bad news column, Alabama set a new record for the number of people in the ICU of over 1000 patients and is now at negative 92 capacity. What was once a promising-looking plateau has been punched through. Officials are now saying they are at a "tipping point" and still several weeks away from their hospitalization peak.
In the good news column, Alabama no longer has the lowest vaccination rate in the country. Although a vaccination rate barely over 38% is nothing to cheer about, Alabama has moved into 49th place and is closing on 48th, getting ready to pass Wyoming and if the current rate of new vaccination holds, will pass Idaho and West Virginia in the next two weeks. It is worth noting that former President Donald Trump appealed to 50,000 people two weeks ago to get vaccinated, and while met with boos, it may have had an impact on motivating some people to get the jab.
Colorado
The Colorado Board of Health adopted an emergency rule mandating COVID vaccination for all employees, direct contractors, and support staff in licensed healthcare settings, and must receive their first dose by September 30, 2021, and be fully vaccinated no later than October 31. All covered employees are also required to obtain a subsequent, or booster, dose of the COVID-19 vaccination should one be recommended by the Advisory Committee on Immunizations Practices within the CDC.
The rule also requires healthcare facilities to hire only fully vaccinated workers after October 31.
The mandate does not apply to individual health care practitioners or staff, or settings where patients seek medical care including primary care offices and urgent care locations. The Board does not have jurisdiction over such facilities. Impacted people can apply for a religious or medical exemption.
Florida
Add Florida to another state that was seeing a plateau or declining cases, to have a significant increase in today's data. We were planning to declare the COVID surge in Florida had reached its peak, but we're not sure now. After four days with new cases dipping below 20,000 per day, the number surged to 21,392. Florida reported more than 5,700 COVID deaths in the month of August, and the number is expected to climb higher over the next month due to the way Florida counts COVID-related deaths.
Starting on September 16, Florida will start issuing $5,000 fines to businesses, schools, and government agencies that require people to show proof of a COVID-19 vaccination. Republican Gov. Ron DeSantis signed a bill earlier this year that banned vaccine passports. So far, the cruise industry and major Florida employer Disney have indicated they will not stop their policies.
Wolfson Children's Hospital in Tampa Bay reported two juvenile deaths related to COVID, including a two-week-old baby. Florida is now seeing 50 to 60 new pediatric admission due to COVID a day.
Georgia
The Peachtree state reported four pediatric deaths today, raising the total to 15 fatalities for those 17 and under. The state is struggling with more than 6,000 in the hospital due to COVID and the 5th lowest vaccination rate in the nation.
Idaho
Idaho logged more than 1,600 new COVID cases today with a test positivity rate up to 14.2%.
"We are not even close to the worst, and that scares us," said Dr. Richard Augustus, chief medical officer of Caldwell's West Valley Medical Center, at a press conference with other hospitals on Thursday. Leaders at multiple Treasure Valley hospitals stressed that 95% of their patients hospitalized with COVID-19 are unvaccinated, indicating that most severe illness is preventable with vaccination.
"We continue to lose people who didn't have to die," Augustus said. "We continue to comfort families about a death that didn't have to happen."
Iowa
There is one less state reporting COVID data just once a week. Iowa Department of Public Health Director Kelly Garcia said the state was making changes to the way the health department releases virus data, including updating it three times per week.
"We know that as the virus evolves as we see states struggling with high case counts in the south and as we hit another milestone in our response, it's time to shift. We owe it to you to share and ensure that you have access to your information, and I want you to do it for me, that every day, all along," Garcia said.
In a press conference today, Iowa Governor Kim Reynolds blamed the unvaccinated for the ongoing surge and indicated that 79% of all patients were unvaccinated. Children now make up 25% of all new cases in Iowa, mirroring a national trend.
Kentucky
Governor Andy Beshear held his weekly "Team Kentucky" update on Thursday, and based on what he had to say, this team is losing badly right now.
"We set records this last week in hospitalizations, in Kentuckians in the ICU and in Kentuckians on a ventilator," the governor said.
Just last month, Kentucky recorded more than 93,000 positive cases, with a positivity rate of greater than 13%. That was the second-highest total since the pandemic's onset in Kentucky in March of 2020.
In Kentucky, 24.5% of all cases are children. Thirty-one school districts have had to shut down due to COVID, and the state assembly can't agree on what to do as the education system is starting to crumble just a month after in-person instruction started.
A report released yesterday indicated 80% of Kentucky prison and jail inmates have been infected with COVID, one of the worst rates not just in the United States, but in the world.
Louisiana
Data on COVID out of Louisiana is almost non-existent after Hurricane Ida, but the state reported two juvenile deaths today. One of the children was younger than 4 years old, and the other was between 12 and 17 years of age. So far, 13 children have died from COVID.
Missouri
Here is your good news, the latest wave of COVID cases in Missouri is on the decline. The Midwestern state was one of the first to see a massive surge, and there is enough data to confidently say, the worst is over.
The state's COVID-19 dashboard on Tuesday showed 2,146 people hospitalized with the virus. That's still more than three times the number hospitalized at the start of June, but it's down from 2,463 hospitalizations on Aug. 19.
Nebraska
Nebraska's veterans affairs agency is facing questions from a state lawmaker after it published job advertisements for nurses touting the fact that the state doesn't require its employees to get coronavirus vaccinations.
The ads on a state jobs website prominently note the lack of vaccination requirements for state employees, right after mentioning a $5,000 hiring bonus. In a separate mail advertisement, the state lists "No mandated COVID-19 vaccination" as one of the "many great benefits" of its nursing jobs.
State Sen. Carol Blood, of Bellevue, said she inquired about the ad after constituents with loved ones in Nebraska's state-run veterans homes brought it to her attention. Blood said she understands that the state faces a chronic nursing shortage but was concerned because many veterans' home residents are elderly and sick.
On behalf of a grateful nation indeed.
New York
A staff member at a pediatrician's office in Buffalo was pepper-sprayed by another person who was refusing to wear a mask, according to the city spokesperson.
A woman entered the doctor's office without a mask and was asked to put one on by an employee. After refusing, the woman sprayed the employee.
Oklahoma
A rural Oklahoma doctor said patients who are taking the horse de-wormer medication, ivermectin, to fight COVID-19 are causing emergency room and ambulance backups.
"There's a reason you have to have a doctor to get a prescription for this stuff because it can be dangerous," said Dr. Jason McElyea.
"The ERs are so backed up that gunshot victims were having hard times getting to facilities where they can get definitive care and be treated," he said.
Dr. McElyea said the patients are suffering from nausea, vomiting, muscle aches, and cramping, and that's only in minor cases.
"The scariest one that I've heard of and seen is people coming in with vision loss," he said.
Wait, how many gunshot wounds are happening in rural Oklahoma?
Oregon
After weeks of increasing cases, and having to take extraordinary steps to keep the hospital system from collapsing, Oregon appears to be reaching a plateau. Vaccination rates are up and a combination of mask-wearing and general caution is slowing down the progression of the outbreak. However, hospitals remain on the brink particularly in the southwest and eastern parts of the state.
The dip in hospitalizations isn't happening because of fewer COVID cases, but due to a cancellation of elective surgery and clearing out of patients who under normal conditions, would require acute care.
South Carolina
Pediatric cases are exploding in South Carolina, which now has the highest infection rate in the United States for all ages. Dr. Jonathan Knoche, DHEC medical consultant, said that, since Aug. 21, the 11 to 20 age group has recorded the highest number of new cases in the state. The second highest group are those 0 to 10 age group.
South Dakota
South Dakota's largest hospitals are bracing to receive a growing flow of COVID-19 patients over the next month, doctors for Avera Health and Sanford Health said Wednesday.
Top doctors for the health systems, alongside Sioux Falls Public Health Director Dr. Charles Chima, held their first public briefing in months as the state sees a wave of coronavirus cases spurred by the contagious delta virus strain. The state Department of Health has not held public briefings dedicated to the virus since June. At the time, coronavirus cases had reached one of their lowest levels since the pandemic began.
But over the past two weeks, the rolling average number of daily new cases has increased by 65% and one out of every 310 people in the state has tested positive for COVID-19 in the last week, according to Johns Hopkins researchers.
Texas
As COVID-19 case numbers and hospitalizations among students climb, a group of Texas physicians is asking Gov. Greg Abbott to reverse his decision to ban COVID-19 vaccine and mask mandates in schools. They're also asking state legislators to side with them as the issue is discussed in special session.
"The danger of these policies to people's health and safety could not be clearer," Dr. Erin Amjadi, an internal medicine physician practicing in Austin, said of Abbott's mandates. Amjadi said more than 20,000 COVID-19 cases have been tied to Texas schools since August 2.
"Our kids are being put directly in harms way," she said.
As of this week, the Texas Department of State Health Services (DSHS) is now providing hospital and capacity numbers broken down into adult and pediatric categories, which gives us a better idea of how many people in our hospitals are school-aged. As of Thursday's update, there are 282 kids in Texas hospitals with COVID-19.
There are 81 available staffed pediatric ICU beds across the entire state of Texas, according to DSHS' dashboard.
Misinformation
Taking the day off