Seattle is getting a Juneuary upgrade with possible record-breaking temperatures ahead
So far, June has delivered a record high, the coldest day in 9 years, and above average rainfall.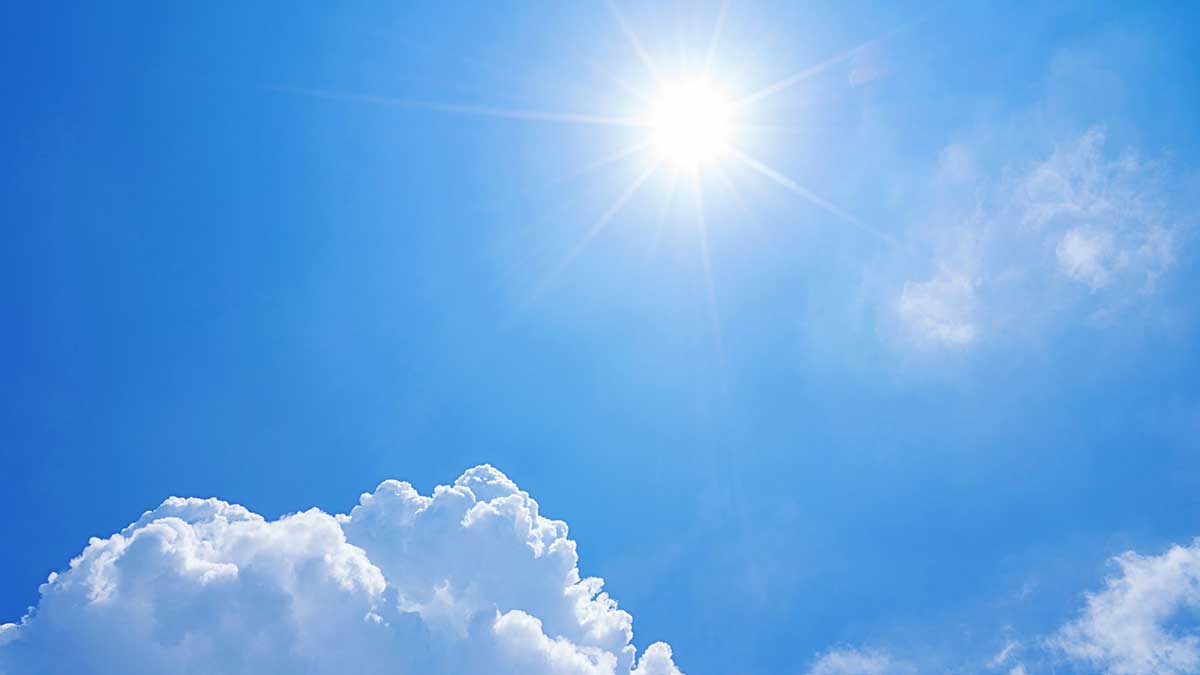 [KIRKLAND] – (MTN) If you're thinking June has been a wild ride so far with record heat, the coldest day in 9 years, and almost a month of rain in a single day, you would be correct. So far, June 2021 has been provided all of the above and we're headed back to the furnace with potential record heat ahead.
Currently, the desert southwest is baking in historical heat. Phoenix Arizona reached 116 degrees, Palm Springs, California tied its all-time record high of 123, and Furnace Creek, California reached 128 on Thursday as electrical grids strained to keep up with demand. That area of high pressure is going to drift west and carry with it hot air into Puget Sound. By Sunday our region will be in a classic offshore flow pattern which pumps dry, warm air into the lowlands.
For today, the Kirkland-Bellevue-Woodinville area will be seasonably warm with highs from 71-74 under blue skies. Evening temperatures will drop to 50-54 degrees during the overnight with another glorious day as we get ready to end spring.

Saturday will see highs reaching 73-77 under partly cloudy skies. The evening will be noticeably warmer with lows from 53-56 – perfect sleeping weather.
Sunday will see winds increase to 10 to 15 MPH as that area of high pressure drifts further to the west, and temperatures move into the 80s for the entire area. When the winds die down on Sunday, the heat pump and onshore flow will be on and highs will reach 82 to 86. Lows will be 57 to 60, while humidity will continue to drop.
Monday is the day we're going to cook and has the potential to break weather records. The computer models we're looking at indicate temperatures in our area will be 85 to 89, but we have found that many weather models don't account for the offshore flow enough. Highs at SeaTac Airport, where it matters for the record books, will be 87 to 91. Highs in the Kirkland-Bellevue-Woodinville area will be 88 to 92. The record high at SeaTac Airport for Monday is 89, and that is definitely at risk. A toasty day on what will be the longest day of the year and the first day of summer.
Monday night as the potential to set a record warm "low" temperature. The warmest low at SeaTac Airport is 61, and we wouldn't bet against that record getting broken. Low temperatures for our area will be 59 to 62.
There is almost no chance of rain in the forecast for as far out as we can see. The eastern flow will continue on Tuesday but the marine air will start to push back in, moderating temperatures. Wednesday looks to be mostly cloudy as the marine air rushes back in to the lowlands. It wouldn't be unreasonable to say some pockets of very light mist or drizzle are possible on Wednesday in the early morning hours.
Despite the heat that is coming this weekend and early next week, area lakes and rivers, along with Puget Sound continue to be cold. Snowpack was almost historically high and the warm temperatures will increase mountain runoff, making our area rivers cold and fast. Even on a 90 degree day, hypothermia is possible. If you're planning to visit our area rivers, canoe, kayak, or innertube in safe areas, or at your skill level and wear a flotation device.
Like, Share, Follow, Support