Seattle's 6-day heatwave is one for the record books
Multiple weather records were shattered last week. Next up? Seattle smoke season.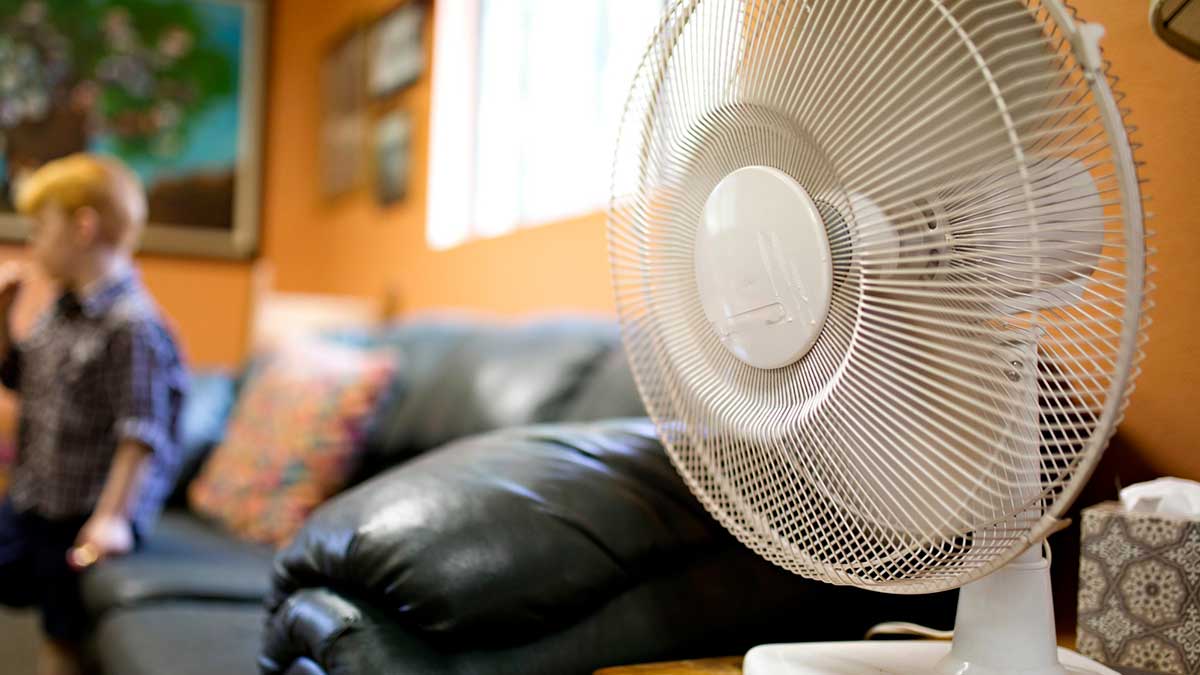 [KIRKLAND, Wash.] – (MTN) Clouds and marine air rolled into Puget Sound, putting an end to a six-day run of temperatures over 90 degrees, the longest heatwave since weather records have been kept in Seattle.
The infamous heatwave of 2021, which killed over a dozen and smashed multiple weather recordings, including setting an all-time high of 108 degrees at Seatac Airport, couldn't pull off five days in a row over 90. The heatwave of 2022 set the new mark and did it without the benefit of an onshore flow. Winds were light through the entire period but were mostly from the west, northwest, and north. If the wind had been from the east, Seattle likely would have broken 100 degrees on several days.
Record highs
Multiple records were set, but the bar was high. July 28 and 29 were competing against the 2009 three-day heatwave where Seattle reached 94 on the 27th, 97 on the 28th, and the previous all-time record high of 103 on the 29th. That heatwave was caused by an onshore flow and ended when the winds shifted overnight on the 29th, ushering in cloudy skies and normal temperatures. The heatwave of 2022 was shockingly consistent.

July 26 – 94 degrees – broke the old record of 92
July 27 – 91 degrees
July 28 – 94 degrees
July 29 – 95 degrees
July 30 – 95 degrees – three-way tie of 5-days in a row over 90 degrees, prior records were 1981 and 2015
July 31 – 95 degrees – longest streak over 90 degrees and tie for the longest streak of highs reaching 95 degrees or hotter; the prior record was 2021
July 26 to 30 was the fourth hottest streak on record, with an average high temperature of 93.8 degrees. The record-setting heatwaves of 1981, 2009, and 2021 were hotter.
Was this due to climate change
Weather is not climate, and climate is not weather. A heatwave in Puget Sound does not prove or disprove climate change. Just as the cold, wet, cloudy non-existent Puget Sound spring did not disprove or prove climate change. Globally, 2022 is currently the fifth hottest on record through June. Record-setting heat has hit Europe, Asia, and North America.
Will we have a smoke season
Washington's cold and wet spring provided a good snowpack and slowed down the growth of underbrush and other burn materials. The heatwave that baked the region has removed some of that safety margin, and a large wildfire has erupted near Weed, California, on the Oregon-California border. For the next six to eight weeks, the chances of smoke rolling into Puget Sound will likely increase looking at the long-term weather models.
The time to prepare for smoke is now by making sure you have a supply of N-95 masks, particularly if you exercise or work outdoors or have moderate to severe asthma or other clinical breathing issues. If you don't have air conditioning, now is the time to set up your clean air room and have a plan in place in the event it is over 85 or 90 degrees with heavy smoke. You can build your own smoke filter for under $50 with a box fan, furnace filter, and small bungee cords. Securely attach the air filter to the fan's intake side, ensuring the arrow on the filter faces the right way.