Former Juanita High School security guard accused of voyeurism in Bonney Lake
An area woman confronted Lewis in a Bonney Lake Target after she observed him filming underaged girls.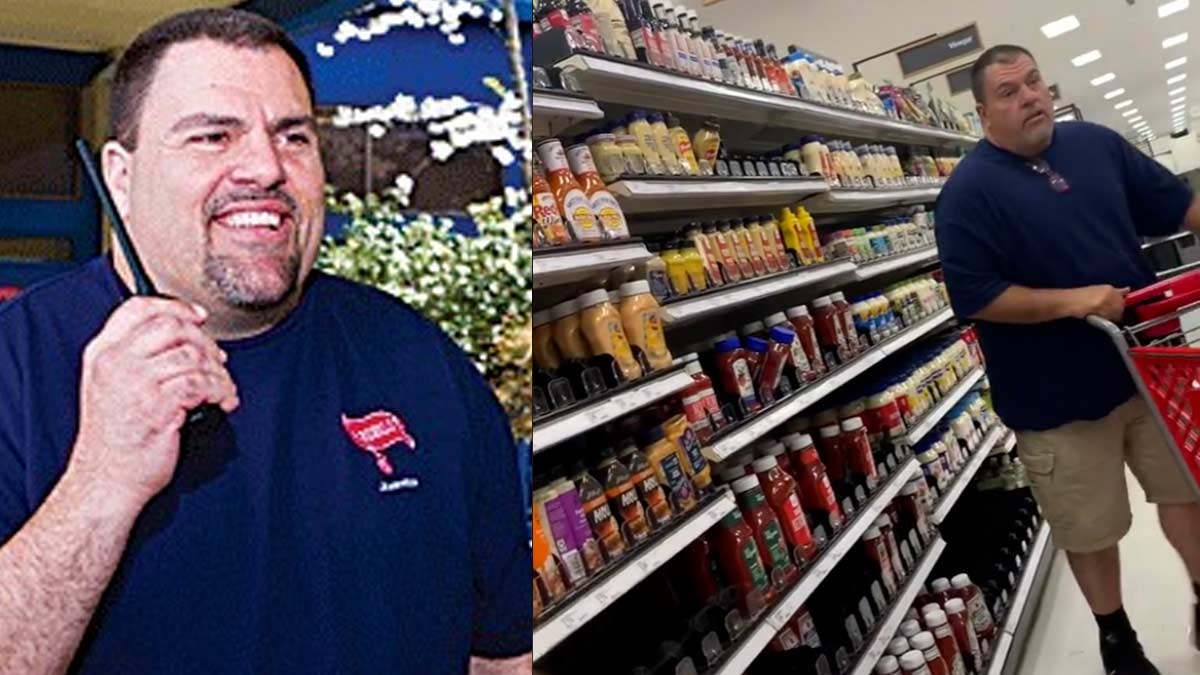 [WASHINGTON] – MTN – A woman is accusing former Juanita High School security guard Jeff Lewis, who was at the center of excessive force allegations in 2013, of voyeurism after she caught him following and video recording underaged girls at Target in Bonney Lake.
A video of TikTok of a woman confronting Lewis on TikTok has received over 900K views.
"You have pictures of children on your phone; that's not OK. That's disgusting. You can't take pictures of underage girls in a store. That's not OK."

Lewis tries to walk away, pauses, and says, "you're wrong."
The woman says, "I'm not wrong, I saw the whole thing."
In a follow up video, she explains that she witnessed Lewis filming underaged girls who were in the back-to-school section with his cellphone, taking close-ups of their bottoms and following them through the store. When Lewis realized he was being watched, he stopped filming. The woman approached the girls, asking them if they knew the man, and they stated they did not. She told the girls what was happening and that she would take care of it and make sure they were safe. The girls contacted store security.
The woman who recorded the video shared on TikTok claims that store security was waiting for Lewis when he tried to leave the store, questioned him, and asked to see his cell phone, which he refused. Target said they couldn't legally detain Lewis, who left the store.
TikTok user @thatdaneshguy, with 1.2 million followers, has created a career in identifying people who commit acts of racism, spread malicious disinformation, and commit child abuse. Danesh and his team identified the man in the video as Jeff Lewis, a former Juanita High School security guard terminated in 2013 due to misconduct.
Lewis was suspended from his job in January 2013 after a 16-year-old student at Juanita High School accused him of causing injury when he manhandled her to the office. After a four-month suspension, Lewis was initially quietly released, causing outrage among area parents and students.
Students mounted a protest in the school with the support of parents, and over 500 signed a petition demanding Lewis be hired back.
The Kirkland Reporter wrote on July 1, 2013, that Lewis had been released after the four-month investigation and was involved in another use of force incident in 2007 when he worked for the Edmonds School District. In a negotiated settlement with Lewis's attorney, he opted to resign from his position versus being fired "with cause." The district agreed to pay Lewis's salary through August 2013 and provide medical benefits through September of the same year. Part of the agreement included purging his employee file of the incident.
"In 2007, Lewis was placed on paid administrative leave during an Edmonds School District investigation, documents state. Lewis was involved in an incident that led to an autistic student's broken wrist. But after three months of investigating, the Edmonds School District assistant superintendent Ken Limon informed Lewis on Oct. 8, 2007 that based on the information gathered, he did not believe Lewis deliberately or willfully sought to cause the student injury during the physical interaction."
In that incident, an autistic student at Lynnwood High School had become disobedient and was slapping the teacher when Lewis arrived. After being removed from the classroom, the student allegedly grabbed Lewis and hit him several times. Lewis claims he "gently" pushed the student back to create physical space, and the boy fell, breaking his wrist.
The Lynnwood Police investigated and did not press charges. The Edmonds School District paid a $119,000 settlement to the mother but admitted no wrongdoing.
We have reached out to Target, the Bonney Lake Police Department, Danesh, and the woman who made the video to provide an update to this story.