Update: Stevens, White, & Snoqualmie Passes closing due to extreme avalanche danger, Pineapple Express arrives
Rain and wind in the lowlands this week could bring localized power outages and landslides.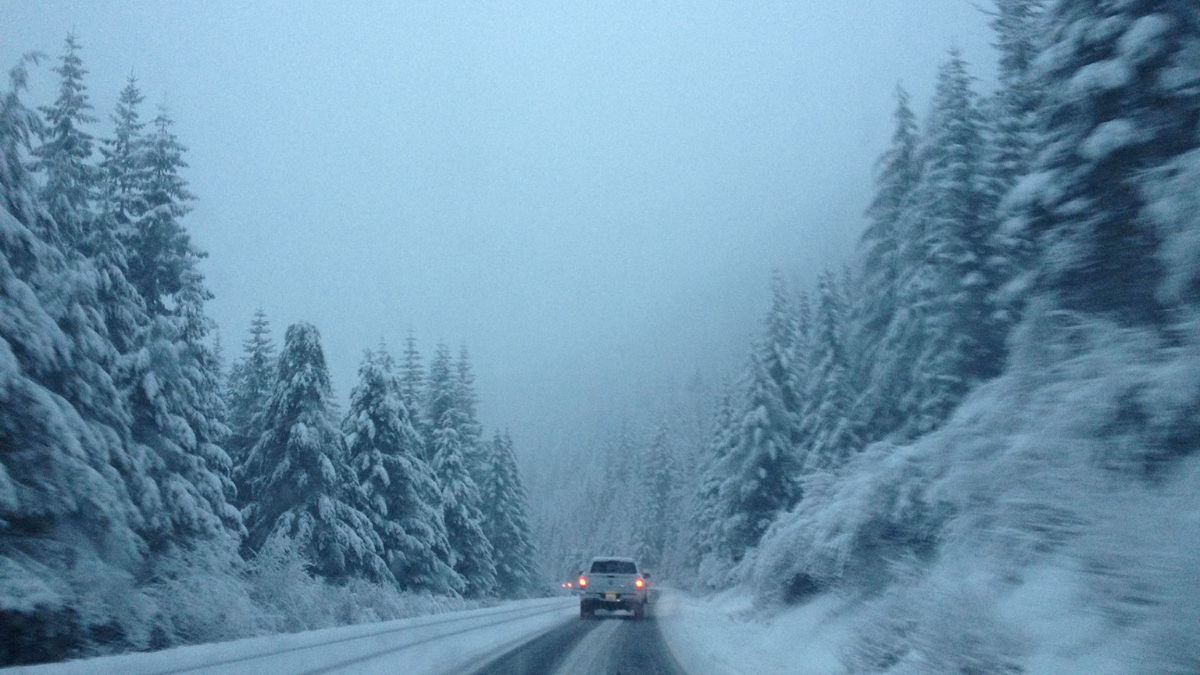 UPDATE: Washington Department of Transportation added White Pass to the mandatory 6 PM closure.
[SEATTLE] – (MTN) Washington Department of Transportation announced they would be closing Stevens Pass, White Pass, and Snoqualmie Pass at 6 PM on Sunday due to an extreme risk of Avalanche. Our earlier cold snap and snow event created some of the deepest snowpacks in the country, but the looming Pineapple Express weather system will make the snow highly unstable. The three closures essential cuts the state in half.
Both mountain passes have had periodic closures today, and require chains for all vehicles except AWD/4WD. Stevens Pass has had 64 inches of snow in the last 7 days and 425 inches of snow so far this winter season, while Alpental at Snoqualmie has had 440 inches.

Operators of Stevens Pass ski area announced they were closing at 4 PM today. Operators at Snoqualmie Pass announced Alpental was closed, the sledding and tubing area would close at 3:30 PM, and the remainder of the ski area would close at 4 PM. Both ski areas appealed for people to stay "in bounds" due to the growing danger.
In the lowlands, the coming week will be warm, wet, and windy. In our local forecast area of Kirkland-Bellevue-Woodinville, residents should prepare for potential power outages tonight. Although the official forecast is calling for winds of 10 to 20 MPH and there is no advisory or warning, the weather model we trust is favorable for borderline Wind Advisory conditions early Monday morning. Temperatures on Monday will reach the mid-50s, 15 degrees warmer than a week earlier. Although lowland rain amounts won't set any records, the lowland snow combined with the heavy rain that followed has left the ground saturated. The lowlands could see a growing risk of landslides as the week progresses.
Like, Share, Follow, Support