The arrival of 2022 brings an Omicron tidal wave and the wrong message about the severity
Preliminary research shows omicron is more mild than delta – only if you're vaccinated.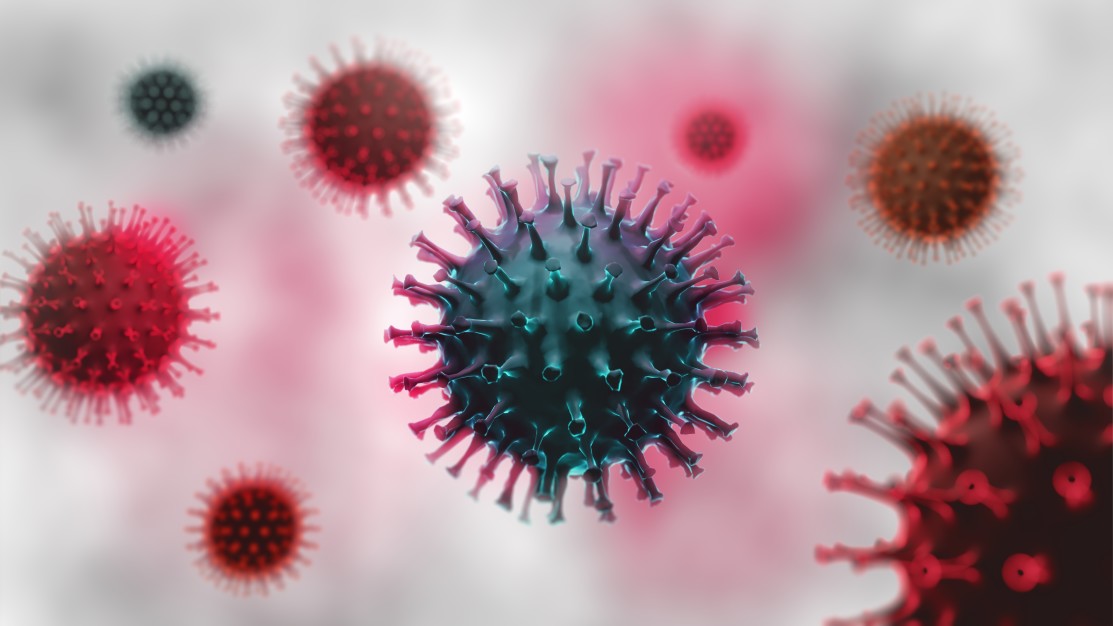 ◼ Covid hospitalizations have surged 32% in Washington since December 20
◼ University of Washington Medicine suspends elective surgeries through January 14
◼ 25% to 30% of statewide COVID tests are positive
◼ Washington reported a record number of new COVID cases yesterday
◼ A UK report tracking the progress of hospitalized Omicron patients found 7 percent died within 28 days of admission, similar to hospitalized patients in South Africa
◼ Seattle Public Schools delays class restart on Monday to mass test students and teachers
[KIRKLAND, Wash.] – (MTN) Confusion is growing among Washingtonians who will return to work and school on Monday as pundits, health experts, and government leaders send mixed messages about the COVID variant Omicron.
The Washington State Department of Health (WSDoH) reported a new record for confirmed COVID cases on Christmas Even – 6,140. A literal and metaphorical perfect storm of the Christmas holiday, severe weather closing many Western Washington test locations for days, and laboratories becoming overwhelmed, have created an incomplete picture of new case growth.
The University of Washington announced beginning on Jan. 4, they will only test people who are symptomatic or have had close contact with a previously confirmed COVID case. Testing for work or travel requirements will no longer be supported.

The challenge facing testing labs is how samples are processed. During previous COVID waves, samples were tested as a pool, which increases efficiency. Technicians take four or five partial samples from individual test swabs and combine them together. The combined samples are PCR tested and if the result was negative, the individual samples tested together are marked negative. If the pool came back positive, each sample within the pool would be tested to identify the positive results. According to the UW Virology Lab, test samples this past week have been 25% to 30% positive, making pool testing ineffective.
Every Region in Washington State Has High or Extreme New Case Transmission
| Region | Counties | Population | 12+ Fully Vaccinated | 16+ with Boosters | COVID Cases 7 Day MA |
| --- | --- | --- | --- | --- | --- |
| East | Adams, Asotin, Ferry, Garfield, Lincoln, Pend Oreille, Spokane, Stevens, Wahkiakum, Whitman | 705,475 | 49.9% | 34.5% | 130.4 |
| North | Island, San Juan, Skagit, Whatcom | 474,350 | 62.5% | 40.8% | 201.1 |
| North Central | Chelan, Douglas, Grant, Okanogan | 272,125 | 56.3% | 38.0% | 140.9 |
| Northwest | Clallam, Jefferson, Kitsap, Mason | 451,800 | 59.8% | 43.2% | 214.7 |
| Puget Sound | King, Pierce, Snohomish | 4,054,800 | 67.2% | 39.9% | 403.7 |
| South Central | Columbia, Franklin, Kittitas, Walla Walla, Yakima | 694,050 | 51.9% | 33.9% | 153.6 |
| Southwest | Clark, Cowlitz, Klickitat, Skamania | 660,200 | 56.6% | 36.5% | 214.8 |
| West | Grays Harbor, Lewis, Pacific, Thurston | 474,075 | 57.1% | 38.9% | 296.3 |
Data provided by the Washington State Department of Health on December 30, 2021 – vaccination rate data is through December 28, 2021, and booster data is through December 29, 2021
In South King County one test site in Auburn reported 49% of tests were positive for COVID. The total number of tests being run decreased significantly this past week due to weather and staff-related closures of test sites in Western Washington.
While headlines and soundbites describe Omicron as mild, an important detail is being left out – only if you're vaccinated, boosted, and otherwise healthy. As the United States entered the last day of 2021, more than 90,000 Americans were hospitalized for COVID and more than 10,000 are being hospitalized each day.
Headlines around the world this afternoon announced, Omicron hospitalization risk lower than delta, vaccines provide good protection, U.K. study says. The U.K. Health Agency SARS-CoV-2 variants of concern and variants under investigation in England Technical briefing: Update on hospitalisation and vaccine effectiveness for Omicron VOC-21NOV-01 (B.1.1.529) was published in full on Dec. 31.
"The previous finding of reduced overall risk of hospitalisation for Omicron compared to Delta is confirmed by the updated Study 1. In addition, both studies find a substantial reduction in risk of hospitalisation for Omicron cases after 3 doses of vaccine compared to those who are unvaccinated, with overlapping estimate ranges. Both studies have been run on relatively small numbers of hospitalised cases and will require iteration. Despite the estimated reduction in hospitalisation risk and preserved vaccine effectiveness against hospitalisation, the very high number of Omicron cases means that there may still be large numbers of admissions to hospital."
In August 2021, King County Health Officer Dr. Jeff Duchin mentioned the N95 Project as a trusted source for N95 masks. A check on the website showed that a 50 count box of N95 masks are available for $40.00, and a package of 10 count children sized KN95 masks are available for $10.50. We recommend wearing N95 or KN95 masks indoors as they provide the best protection against COVID when properly fitted.
NO PROMOTIONAL CONSIDERATION HAS BEEN GIVEN OR REQUESTED FROM PROJECT N95 OR ANY MANUFACTURER OF MASKS
CNBC reported this morning, "The latest data from the U.K. Health Security Agency found the risk of hospitalization for people infected with omicron is about a third of that posed by the delta variant."
This appears to be good news but ignores multiple factors. First and foremost, this is more than double the relative risk that South Africa has reported. This is likely due to South Africa having a much younger and relatively more healthy population than Europe and North America.
Considering the potential impact on the United States, the United Kingdom has a much higher vaccination and booster shot rate. According to the U.K. Department of Health, 82% of all residents 12 and older were fully vaccinated through Dec. 22. Additionally, more than two-thirds of UK residents 12 and older who are eligible for a booster shot, have received one. Booster doses were recently introduced in the United States for adolescents 16 to 17 years old and are expected to expand to children 12 to 15 years old as early as next week.
Further analysis of United States Centers for Disease Control (CDC) data indicated only the New England states have a similar percentage of vaccinated residents. Among all US states, only Vermont and Maine had similar vaccination and booster rates to the UK. Hospitalization data in the first four hot spots of Hawaii, New York, Florida, and Washington do indicate that vaccines are helping to keep more people out of the hospital, but are not encouraging.
Vaccination Rates of United Kingdom Countries vs Most Vaccinated US States
| UK Country | 12+ Fully Vaccinated | 12+ with Booster | Most Vaccinated US States | 12+ Fully Vaccinated | 18+ with Booster |
| --- | --- | --- | --- | --- | --- |
| Scotland | 84% | 58% | Rhode Island | 85% | 46% |
| Wales | 83% | 55% | Vermont | 84% | 54% |
| England | 82% | 55% | Connecticut | 84% | 41% |
| Northern Ireland | 81% | 48% | Maine | 84% | 48% |
| | | | Washington | 78% | 41% |
| | | | Texas | 67% | 31% |
| | | | California | 77% | 36% |
| | | | Florida | 74% | 31% |
United Kingdom vaccination rate data from the BBC, December 23, 2021, using National Health Service data from December 19 to December 22, compared to the United States from the CDC, December 31, 2021 – Texas and California added to provide a benchmark among the states with the largest populations
In Washington, the most vaccinated counties are six to ten percent below the United Kingdom. San Juan County is the closest, with 77% full vaccinated and 58% boosted. The least vaccinated counties are 50 to 55 percent below the UK.
Vaccination Rates in Five Largest Washington Counties
| County | Population | Population Vaccinated | Vaccinated with Boosters |
| --- | --- | --- | --- |
| King | 2,293,300 | 74% | 43% |
| Pierce | 917,100 | 55% | 34% |
| Snohomish | 844,400 | 64% | 36% |
| Spokane | 527,600 | 53% | 34% |
| Clark | 512,800 | 57% | 36% |
Data from the Washington State Department of Health, December 30, 2021
New York City is about a week ahead of Seattle in the progression of Omicron, and from Dec. 22 to Dec. 30, hospitalizations for COVID more than doubled, while the number of COVID patients in the ICU almost doubled. With hospitals in Washington state already full and reports of Idaho Panhandle hospitals once again being overwhelmed with coronavirus cases, hospitalists are growing concerned that medical facilities will be overrun.
Miami-Dade County in Florida is seven to ten days behind Seattle. According to the New York Times, Florida has the fourth fastest-growing hospitalization rate in the country outpacing New York and Washington. Officials in Hawaii have requested 700 medical personnel from FEMA as hospitalizations surge. So many people are sickened from Omicron that inter-island air travel and ambulance services on O'hau are starting to be impacted. Officials in Maui announced that a booster shot is now required to be considered fully vaccinated.
The Dec. 31 report from the UK Health Agency also showed alarming data for clinical outcomes for people once they are hospitalized. The study reviewed 815 individuals with laboratory-confirmed Omicron cases where were admitted to the hospital within the last 28 days. The median age was 45.5 years old and 57 died from COVID-related illness – a seven-percent mortality rate among hospitalized patients. The age of those who died was between 41 and 99, and the median time was just five days after collecting their test sample for genomic sequencing.
South Africa has observed similar outcomes among the hospitalized. The NICD has reported 848 COVID-related deaths in the last 14 days, including 81 Friday. In Gauteng Province, The number of hospitalized COVID patients is up almost 300% from a month ago – 85 percent are unvaccinated. As Omicron is progressing among the hospitalized the ratio of patients on oxygen, in the ICU, and on ventilators is higher or equal to November, when the wards were full of Delta patients.
On Dec. 20, the WSDoH reported there were 610 hospitalized COVID patients in Washington – the lowest number since August. On Dec. 28, the number had leaped to 897. Harborview Medical Center in Seatle went from three COVID patients to 27 in the same time period.
The U.S. Centers for Disease Control has contributed to the confusion while outraging the medical community. Leaders announced on Dec. 27 new guidelines which shorten quarantine and isolation time in half for asymptomatic and mild cases of COVID. As part of the announcement, the CDC said they were following available data. When pressed to present studies or supporting evidence during a Dec. 29 media briefing, a CDC spokesperson indicated data was not available. The foundation of the new recommendations is dependent on the honor system, and that people will follow the guidelines, including wearing a properly fitted N95, KN95, KN94 mask for an additional five days.
---
If You Test Positive for COVID – Isolate
Everyone, regardless of vaccination status
Stay home for 5 days.
If you have no symptoms or your symptoms are resolving after 5 days, you can leave your house.

Continue to wear a mask around others for 5 additional days.

If you have a fever, continue to stay home until your fever resolves.
If You Were Exposed to Someone with COVID – Quarantine
If you:
Have been boosted

OR
Completed the primary series of the Pfizer or Moderna vaccine within the last 6 months

OR
Completed the primary series of the Jassen/Johnson & Johnson vaccine within the last 2 months
Wear a mask around others for 10 days.

Test on day 5, if possible.

If you develop symptoms get a test and stay home.
But, If You Were Exposed to Someone with COVID – Quarantine
If you:
Completed the primary series of Pfizer or Moderna vaccine over 6 months ago and are not boosted

OR
Completed the primary series of Jassen/Johnson & Johnson over 2 months ago and are not boosted

OR
Are unvaccinated
Stay home for 5 days. After that continue to wear a mask around others for 5 additional days.

If you can't quarantine you must wear a mask for 10 days.

Test on day 5 if possible.

If you develop symptoms get a test and stay home
---
Among nations dealing with surges of Omicron cases, only South Africa has adopted similar isolation and quarantine requirements. In politically charged low vaccination rate counties across the United States, it is highly unlikely these guidelines will be followed.
Seattle Public Schools announced they were suspending all classes on Monday so that staff, faculty, and students can get COVID testing. The district was able to secure 60,000 tests and designated several schools at mass testing sites. Social media was full of questions from parents in other large school districts such as Lake Washington and Bellevue, wondering why a similar pause wasn't being initiated. The Northshore School District has been pool testing the student body for months. A program that has been very effective at keeping the number of cases within the district down.
The continued messaging of Omicron being mild is frustrating hospital leaders. "There are very, very few people who get the common cold who end up in the hospital," explained Hilton Raethel, Healthcare Association of Hawaii's President and CEO in an interview with KHON. "And our hospital counts are going up every single day and, again, the common cold generally does not land you in the hospital — COVID can and COVID will."
Like, Share, Follow, Support