Thousands applied for Covid-19 vax religious exemptions – it's unlikely many will get one
Washington residents are finding it very challenging to prove they have deeply held religious beliefs.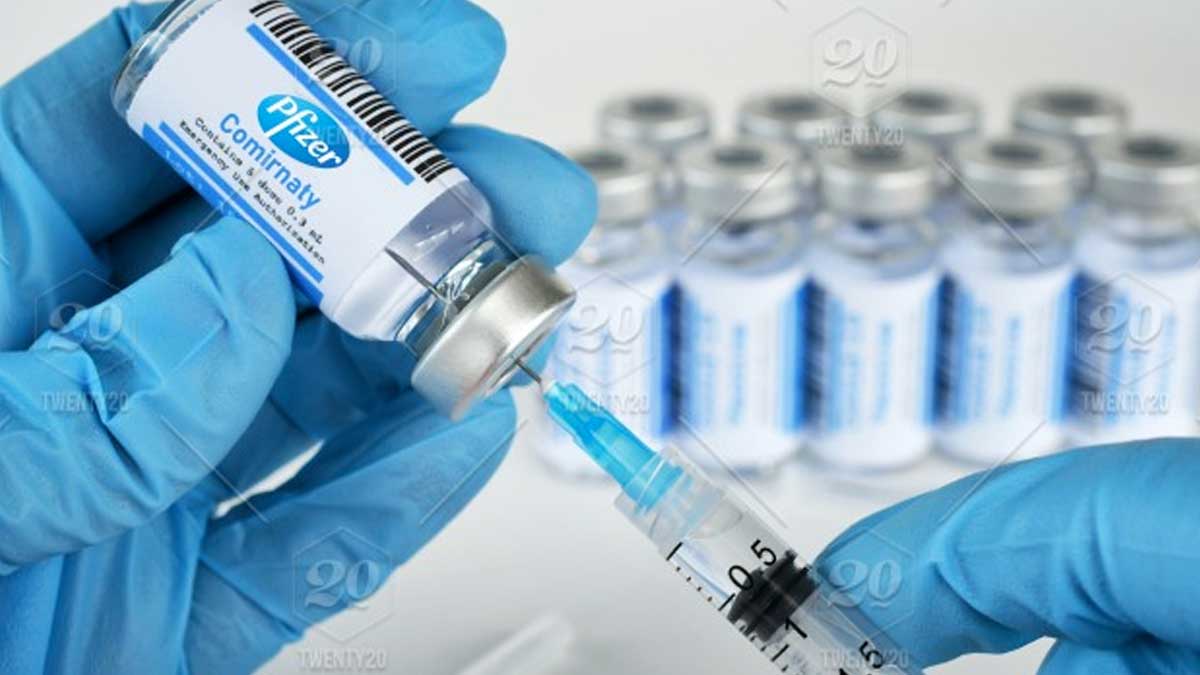 [KING COUNTY, Wash.] – (MTN) Today is the last day for many in Washington state to get the single dose Johnson & Johnson adenovirus-vector vaccine, or the second dose of the mRNA vaccines from Pfizer and Moderna. With the number of people saying they'll never get vaccinated down to 12% nationally and just over 8% in Washington, the anti-vaccination movement continues to shrink. Over 2,000 workers have applied for a religion-based vaccine exemption, and many have already been rejected.
Which religions hold the belief that followers should reject vaccinations?
To research this, we wanted to look back before 2020, and we decided to use a source from academia. The Health and Wellness portal of Vanderbilt University Medical Center has a white paper on the topic, published in 2010.

The short answer is none of the major religions nor their branches have an anti-vaccination doctrine. The multifaith movement Faith 4 Vaccines provides additional clarity. Over 70 religions are part of the group, which supports ongoing vaccination efforts and equitable distribution.
Some religions have come forward with direct statements to the faithful that getting a vaccination for Covid-19 is accepted in God's eyes.
Even among religions people commonly believe are against vaccinations, faith leaders have stated their support pubicly, in some cases decades ago. The Church of Christ, Scientist, which strongly encourages members to rely on faith and prayer for healing, does not have an official doctrine against Western medicine or vaccinations.
The Jehovah's Witnesses haven't been against vaccination since 1952. In an article published in 2011, the group provided a list of health recommendations, including encouraging vaccination.
There are a few small sects, mostly aligned with Christianity, that have an established theological objection. That includes Dutch Reformed, Faith Tabernacle, Chuch of the First Born, Faith Assembly, and End Time Ministrie.
For the strictest adherents of Islam and Judaism, some shun vaccines and other Western medicine. Making a claim along these religious grounds while not having a demonstrated history of adhering to grooming, clothing, dietary, and work schedule requirements will likely be problematic during the evaluation process.
For those who follow a faith supportive of Covid-19 vaccination, there are two primary justifications for continuing to seek a religious exemption. The first is a firmly held belief against abortion.
We evaluated eight Covid-19 vaccines and found that five used cloned fetal cells in testing or development, and two used the cells in production. The Pfizer and Moderna mRNA vaccines were tested on fetal stem cells, and the Johnson & Johnson vaccine used the cells during production.
The cells used in the vaccine development or testing come from a genome known as HEK-293. The original 293 cells were derived in 1973 from the kidney of an aborted human embryo. Hence the code, Human Embryonic Kidney – 293 – HEK-293. The cells were successfully cloned and have reproduced countless times, replicating every 24 to 48 hours.
Many hierarchical religions explored the implications of HEK-293 years ago and decided that the material does not represent human life. Additionally, HEK-293 has been used in the development, testing, or production of many common medications.
If you've ever taken any of these drugs or vaccines, especially the listed prescription drugs, a religious exemption request is probably in jeopardy.
Tylenol / Acetaminophen
Advil / Motrin / Ibuprofen
Aleve / Naproxen
Pseudoephedrine / Sudafed / SudoGest / Suphedrine (and we can add Meth to that list)
Diphenhydramine / Benadryl
Loratadine / Claratin
Dextromethorphan / Delsym / Robafen Cough / Robitussin
Guaifensin / Mucinex
Tums
Maalox
Docusate / Colace / Ex-Lax Stool Softner
Senna Glycoside / Sennoside / Senna / Ex-Lax / Senokot
Pepto-Bismol
Phenylephrine / Preparation H / Vazculep / Suphedrine PE
Mepyramine / Pyirlamine
Lidocaine / Lidoderm / Recticare
Levothyroxine / Synthroid / Tirosint / Levoxyl
Atorvastatin / Lipitor
Amlodipine / Norvasc
Metoprolol / Toprool XL / Lopressor
Omeprazole / Prilosec OTC / Zegerid OTC / OmePPi
Losartan / Cozaar
Albuterol / Salbutamol / ProAir / Ventolin
Sacubitril / Valsartan / Entresto
Tenapanor / Ibsrela
Enbrel / Etanercept
Azithromycin / Zithromax
Hydroxychloroquine / Plaquenil
Remdesivir / Veklury
Dapaglifozin / Farxiga / Ipragliflozin / Suglat / Enavoglifozin / Jardiance
Ivermectin / Stromectol
Canagliflozin / Invokana / Sulisent / Prominad
Metformin / Glucophage / Riomet / Glumetza
Cerivastatin / Baycol / Lipobay / Fluvastatin / Lescol / Pitavastatin / Livalo / Pravatatin / Pravachol / Rosuvatatin / Crestor
Simvastatin / FloLipid / Zocor
Oxbryta / Voxelotor
Lisinopril / Qbrelis / Zestril / Prinivil
Regeneron / regen-COV
Hepatitis A vaccine
Rubella vaccine
Varicella vaccine (chickenpox)
Zoster vaccine (shingles)
Rabies vaccine
This is a partial list of common drugs. Many other medications have used HEK-293 as part of their testing, development, or production.
At some point in their development, other common vaccinations, including Rubella, part of the MMR, Hepatitis B, Varicella (chickenpox), and Zoster (shingles), use HEK-293. For healthcare workers, the MMR, Hepatitis B, Varicella, and if over 50 years old, Zoster vaccines are required in Washington state. That includes EMTs, paramedics, firefighters, and police officers who hold an EMT certification as part of their job duties. If there is no historical objection to receiving these vaccines, reviewers will likely reject a religious exemption request.
The second objection among fundamentalist Christians is that receiving the vaccination is the Mark of the Beast.
16 And he causeth all, both small and great, rich and poor, free and bond, to receive a mark in their right hand, or in their foreheads:

17 And that no man might buy or sell, save he that had the mark, or the name of the beast, or the number of his name.

Revelations 13:16-17 – King James Bible – Public Domain
The University of Chicago has an analysis of Biblical scripture and what John the Elder likely meant when he wrote about "the Mark of the Beast." Scholars largely believe that the Beast was Emperor Nero of Rome. A papyrus scroll from the late third or early fourth century provides support to this claim.
As emperor, Nero's face would have been on Roman currency, and Roman citizens would not be able to run a business without a letter bearing his seal. The mark of the Beast is both on the head and in hand.
A counter-argument is John wrote Revelations in Greek for a Greek audience. Because John wasn't within the Roman Empire and Nero was dead, he had nothing to fear and wouldn't need to use coded language. However, Nero traveled to Greece in A.D. 66 and was a lover of Greek culture. The Greeks even delayed the Olympic Games by one year so that Nero could be a competitor – a high honor.
Seen through this lens, it becomes more apparent why John the Elder would warn the Greek people, who held Nero in esteem. Although Revelations is believed to have been written 20 to 30 years after Nero's appearance in the Olympic games, there was a widely held belief that Nero would return and rule in madness again.
John the Elder would have good reason to fear retribution from the Greeks themselves and the potential spiritual return of Nero. Additionally, the religious argument of the Mark of the Beast has been used for decades for other modern constructs. Examples include social security numbers, bank account numbers, credit cards, and licenses.
Other governments and businesses have honored the requests from the faithful who have previously demonstrated deeply held beliefs that align with religions against vaccination. However, faking deeply held religious beliefs is easily identified when a person's behavior before January 21, 2020, is considered.