Ukrainians push deeper into Kherson as counteroffensive continues
Ukraine liberates four settlements in opening days of the counteroffensive as IAEA inspectors arrive at nuke plant.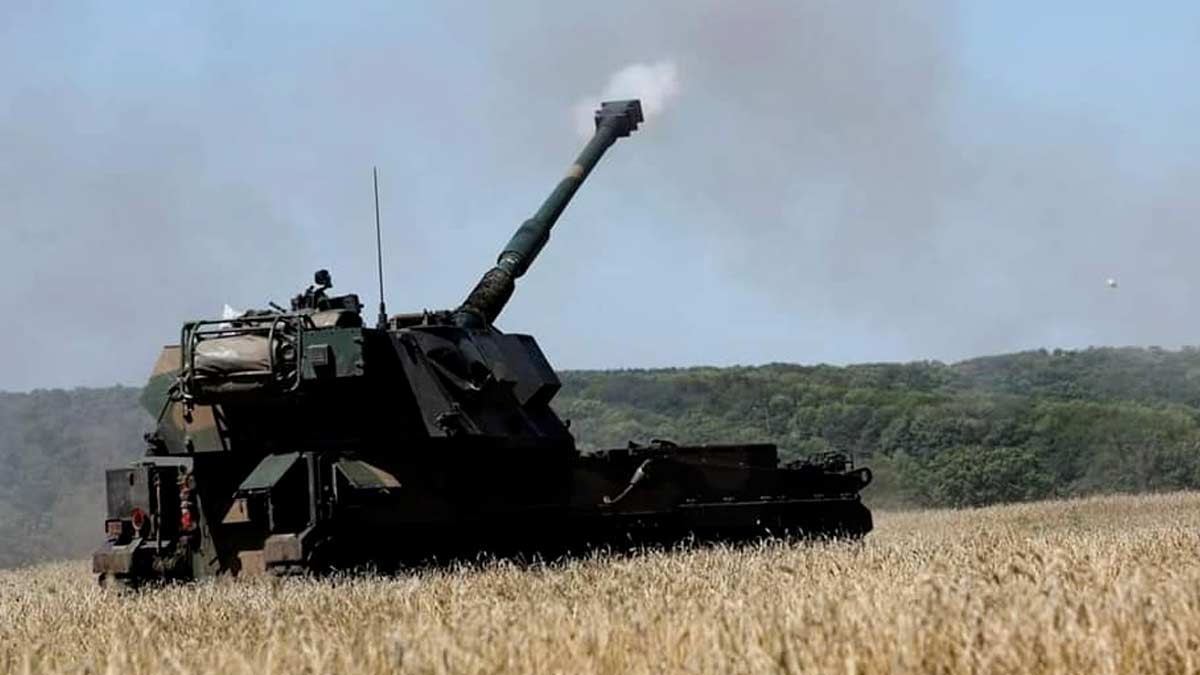 August 31, 2022, Russia-Ukraine War Update
[UKRAINE] – MTN It has been 3,107 days since Russia occupied Crimea on February 27, 2014. Here is our latest update. You can visit our Russia-Ukraine War Center to find more news about Ukraine. You can also listen to our in-depth podcast, Malcontent News Russia Ukraine War Update, hosted by Linnea Hubbard.
Kherson & Mykolaiv
The opening phase of the Ukrainian counteroffensive in Kherson continued, with several settlements confirmed as liberated within the opening hours.
Ukrainian forces liberated Ternovi Pody, 30 kilometers north of Kherson. Sukhyi Stavok was liberated on August 29 during the counteroffensive's open hours, expanding the Inhulets River bridgehead and likely severing a critical Russian Ground Line of Communication (GLOC – supply line). Geolocated video showed Arkhanhelske was liberated on August 29 by Ukrainian and Pro-Ukrainian Chechen forces. Olhyne and Vysokopillya find themselves in a technical encirclement, with Ukraine establishing complete fire control south of both settlements and Arkhanhelske liberated. We are aware of other settlements liberated but are respecting operational security.

Ukrainian forces hammered Russian positions across the entire line of conflict with artillery, rockets from MLRS, and HIMARS strikes. The Antonovsky Bridge in Kherson, the partially constructed barge bridge adjacent to it, and the ferry were repeatedly attacked. The Antonovsky Mist Railroad Bridge was also struck, along with the Dariivsky Bridge that crosses the Inhulets River. Satellite images show the bridge is heavily damaged with a large hole. The pontoon bridge adjacent to the Dariivsky Bridge was destroyed.
Multiple Russian milbloggers independently reported that Russian requests for artillery support and air strikes went unanswered. Ukraine established air superiority over Kherson, and there were already signs that ammunition supplies were becoming an issue in mid-August.
Dnipropetrovsk & Northern Zaporizhia
Early on August 31, Director General Mariano Grossi reported that the IAEA team was departing Kyiv to Zaporizhzhia and planned to stay for "several days" to evaluate the situation at the Zaporizhzhia Nuclear Power Plant. Shortly after departing Kyiv, The Russian occupation head of the Zaporizhia region, Yevhen Balytskyi, said that the IAEA would only be allowed to stay at the plant for a day. The IAEA convoy arrived in Enerhodar late on Wednesday.
Nikopol suffered its heaviest barrage in over a week, with Ukrainian officials claiming that over 40 Grad rockets were fired from MLRS launchers located within the nuclear plant compound.
Southern Zaporizhia
Rockets fired from HIMARS destroyed an ammunition depot in Russian-occupied Tokmak in southern Zaporizhia.
The General Staff also reported that elements of the newly formed 3rd Army Corps had arrived in Zaporizhia for deployment to the front. The Russian occupation head of the Zaporizhia region, Balytski, reported that due to "family circumstances," he has moved from Melitopol to Crimea.
Donetsk
There were only reports of positional fighting and reconnaissance in force west of Donetsk. DNR forces tried to improve their positions in Optyne, Pervomaiske, and, Krasnohorivka. All three advances failed, and DNR units suffered heavy losses.
The General Staff and Pro-Russian accounts reported intense fighting south of Pisky on the E-50 Ring Road and other locations close to the village.
DNR forces fought positional battles in the eastern part of Marinka and retreated to Oleksandrivka after failing to gain new ground.
Visit our Russia-Ukraine War Map
The Malcontent News Russia-Ukraine War Map is updated as events occur. Map not appearing in your RSS Feed or Google News App? You can review the most up-to-date information by visiting our custom Google Map.
Bakhmut
Private Military Company (PMC) Wagner Group, supported by the Luhansk People's Republic (LNR), continued attacks on Bakhmut, where the situation remains unchanged.
Further south, LNR separatists continued their attempts to advance on Vesela Dolyna. The attack was repulsed, and Russian forces retreated to their defensive lines.
In the Svitlodarsk Bulge, fighting for Kodema continued, with the town attacked from three sides. Russian forces continued attempts to advance on Zaitseve and remained unsuccessful. The railroad yards of Mayorsk were shelled.
Izyum
Russian forces attacked Shnurky, 12 kilometers from the known line of conflict south of Izyum.
Kharkiv
Pro-Russian accounts are full of chatter that Ukraine is preparing to restart its counterattack north of Kharkiv. The rumor was started by wanted war criminal and deputy information minister of the Donetsk People's Republic, Daniil Bezsonov.
Russian and Ukrainian forces traded artillery and rocket fire along the line of contact northwest, north, and northeast of Kharkiv. Russian S-300 antiaircraft missiles slammed into the city center.
Sumy and Chernihiv
Dmytro Zhyvytsky, Sumy Oblast Administrative and Military Governor, reported the settlements of Khotyn, Richkivska, and Velykopysarivska were shelled by Russian forces firing from across the international border.
Russian forces fired across the international border and shelled Hai and Hremyach in the Chernihiv oblast. There weren't any reports of serious damage or casualties.
Daily Assessment
Ukrainian forces have taken the initiative on the battlefield, with Russian military leaders moving assets around the battlefield concerned about a large offensive starting in Zaporizhia.
Multiple Russian milbloggers are reporting that Russian troops in Kherson are not getting artillery support, and the air force is not operating along the line of conflict.
Ukraine has liberated at least four settlements that we can reveal and have caused a technical encirclement of Russian troops in two towns.
To read the rest of our report, become a Patreon! For as little as $5 a month, you get access to the daily Russia-Ukraine War Situation Report. The report provides analysis, maps, detailed information about all the axes in Ukraine, international developments, information about war crimes and human rights, and economic news. As an added benefit, you get access to flash reports, breaking news, and our Discord server.