IAEA inspects Zaporizhzhia Nuclear Power Plant, Russians surrender in Pravdyne
Beyond Kherson, Russian offensives continue to be unsuccessful as artillery shells run low.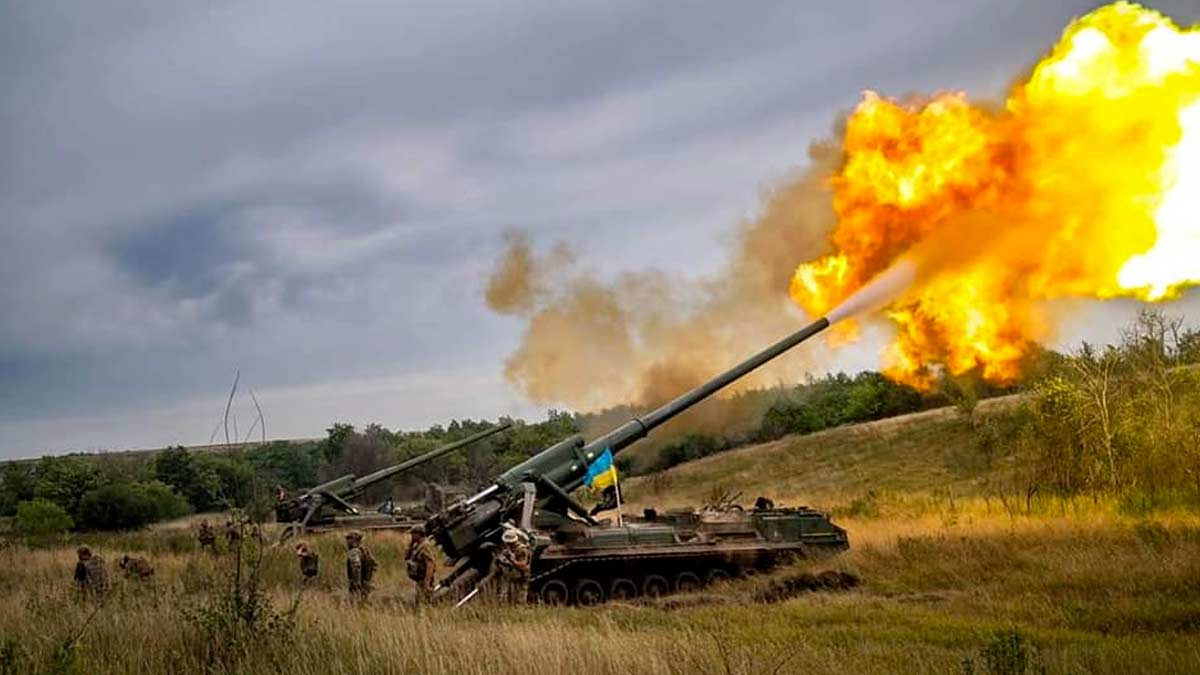 September 1, 2022, Russia-Ukraine War Update
[UKRAINE] – MTN It has been 3,108 days since Russia occupied Crimea on February 27, 2014. Here is our latest update. You can visit our Russia-Ukraine War Center to find more news about Ukraine. You can also listen to our in-depth podcast, Malcontent News Russia Ukraine War Update, hosted by Linnea Hubbard.
Kherson & Mykolaiv
Fighting is ongoing in four areas: Arkhanhelske-Olyhne-Vysokopillya, south of the Kherson-Dnipropetrovsk border east of Vysokopillya, the bridgehead east of the Inhulets River, and northwest and west of Kherson city.
Geolocated video showed Russian troops surrendering in Pravydne. Soldiers were furiously waving white flags in a video recorded from a drone.

Ukrainian troops have expanded the Inhulets River bridgehead taking control of Kostromka and fighting for control of Bruskynske and Davydiv Brid. Both towns are located on the critical T-2207 Highway, the main Russian Ground Line of Communication (GLOC – supply line) into the northern regions of the Kherson oblast. Ukrainian forces have advanced 9 kilometers since August 29.
The General Staff of the Armed Forces of Ukraine released multiple videos showing Bayraktar TB-2 drones attacking Russian positions and equipment, providing additional proof that Ukraine holds air superiority over the battlefield.
Operational Command South reported that targeting Russian troop concentrations, command posts, ammunition depots, and antiaircraft systems were prioritized. Ammunition warehouses in the areas of Beryslav, Heniches'k, and Kherson were destroyed.
Ukraine continued to target the Antonovsky Bridge, the Kakhovka Bridge, and the Dariivsky Bridge. Operational Command South reported that the pontoon bridge adjacent to the Dariivsky Bridge was destroyed, severing the GLOC that connects western and eastern Kherson over the Inhulets River.
The Ukrainian air force carried out 24 air strikes, which is a significant increase from the 16 missions flown on August 30.
Dnipropetrovsk & Northern Zaporizhia
United Nations inspectors with the International Atomic Energy Association arrived in Enerhodar and completed their initial inspection of the Zaporizhzhia Nuclear Power Plant. Video provided by Russian state media showed inspectors walking past Russian military equipment located in the Reactor One complex. A tentative agreement to leave four to eight inspectors at the plant appears to have been reached, and additional review will continue.
Earlier in the day, minutes after inspectors left Zaporizhzhia city to travel to the plant, heavy shelling of the green corridor started. Thirty minutes later, Russian officials claimed that Ukraine had launched a paratrooper attack on the plant using helicopters. Videos from Enerehodar showed Ka-52 Alligator attack helicopters flying over the city – equipment the Ukrainian armed forces do not possess and would not be able to obtain from western sources.
Nikopol was targeted by Russian helicopters and artillery fire in four separate strikes. The city's city council building was targeted and suffered significant damage.
Southern Zaporizhia
There wasn't any fighting in southern Zaporizhia we can report without breaking operational security. Fighting in the direction of Polohy and Tokmak continued.
Donetsk
The combat ineffective 1st Army Corps of the Donetsk People's Republic (DNR) threw itself at Ukrainian positions west of Donetsk. Fighting occurred Avdiivka, Pervomaiske, Pisky, and Krasnohorivka. All four advances failed.
DNR forces fought positional battles in the eastern part of Marinka supported by the Russian air force, with surviving troops retreating to Oleksandrivka. They also attempted to flank Marinka from the south with a failed advance on Pobjeda.
Russian forces launched an offensive in the area of Vodyane, attempting to advance on Vuhledar from the east. The attack failed, and surviving troops returned to their previous defensive positions.
Visit our Russia-Ukraine War Map
The Malcontent News Russia-Ukraine War Map is updated as events occur. Map not appearing in your RSS Feed or Google News App? You can review the most up-to-date information by visiting our custom Google Map.
Bakhmut
Private Military Company (PMC) Wagner Group, supported by the Luhansk People's Republic (LNR), continued attacks on Bakhmut, where the situation remains unchanged. The villages, towns, and cities around Bakhmut were shelled, but artillery fire was reduced compared to yesterday.
Further south, LNR separatists continued their attempts to advance on Vesela Dolyna. The attack was repulsed, and Russian forces retreated to their defensive lines.
In the Svitlodarsk Bulge, fighting for Kodema continued, with Russian forces making gains in the eastern part of the stronghold. Russian forces continued attempts to advance on Zaitseve and launched a new attack on Mayorsk – both were unsuccessful.
Kharkiv
North of Kharkiv, Russian forces launched an attack on Prudyanka, which was unsuccessful.
Pro-Russian accounts continued to spread rumors that Ukraine will or has restarted the counteroffensive north of Kharkiv. There was no evidence to support these claims.
Russia fired four Iskander-M missiles from Belgorod toward Kharkiv, with one failing after launch, going off course, and exploding in the Belgorod area. Oleg Syniehubov, the Head of the Kharkiv Oblast Military Administration, reported a second missile suffered a catastrophic failure during flight. The last two landed in the Kyiv district of the city. Two people were injured, and a college was damaged.
Sumy and Chernihiv
Dmytro Zhyvytsky, Sumy Oblast Administrative and Military Governor, reported the settlements of Bilopillia, Shalyhyne, and Karsnopillia, were shelled by Russian forces firing from across the international border. About 50 mortar shells were fired, with more than half landing in Bliopillia. There weren't any injuries or significant damage reported.
Russian forces fired across the international border and shelled Hai and Bleshnya in the Chernihiv oblast. There weren't any reports of serious damage or casualties.
Beyond Ukraine
Reports of Russian artillery systems wearing out and ammunition shortages continue to grow. Andrii Morozov, milblogger and soldier in the Russian 2nd Army Corps of the Luhansk People's Republic, reported that ammunition is becoming a critical issue. He additionally condemned the quality of the Russian 3rd Army Corps troop starting to arrive in the Donetsk area.
The Russian Federation retired the 122mm artillery systems in 2019, which have been heavily used in Ukraine. A lack of replacement parts is causing catastrophic failures, also known as banana peeling barrels, and a "hunger" for ammunition. DNR and LNR troops are transitioning to the 152mm D20 howitzers first designed in 1947.
Daily Assessment
Russian military leaders are in disarray with rumors of Ukrainian counteroffensives imminent in Kharkiv and Donetsk without any evidence – Ukraine has initiative on the battlefield, and Russia is now having to respond.
The Russian Ministry of Defense has started an aggressive disinformation campaign about the counteroffensive and realistic expectations for a counteroffensive – the MOD has already been forced to backtrack on false claims made on August 29.
Russian forces are suffering from ammunition shortages and artillery equipment catastrophically failing, raising complaints from soldiers that requests for artillery support are going unanswered.
To read the rest of our report, become a Patreon! For as little as $5 a month, you get access to the daily Russia-Ukraine War Situation Report. The report provides analysis, maps, detailed information about all the axes in Ukraine, international developments, information about war crimes and human rights, and economic news. As an added benefit, you get access to flash reports, breaking news, and our Discord server.