Ukraine makes slow progress in Kherson as counteroffensive continues
There was limited fighting across the rest of Ukraine with almost no change in the front lines.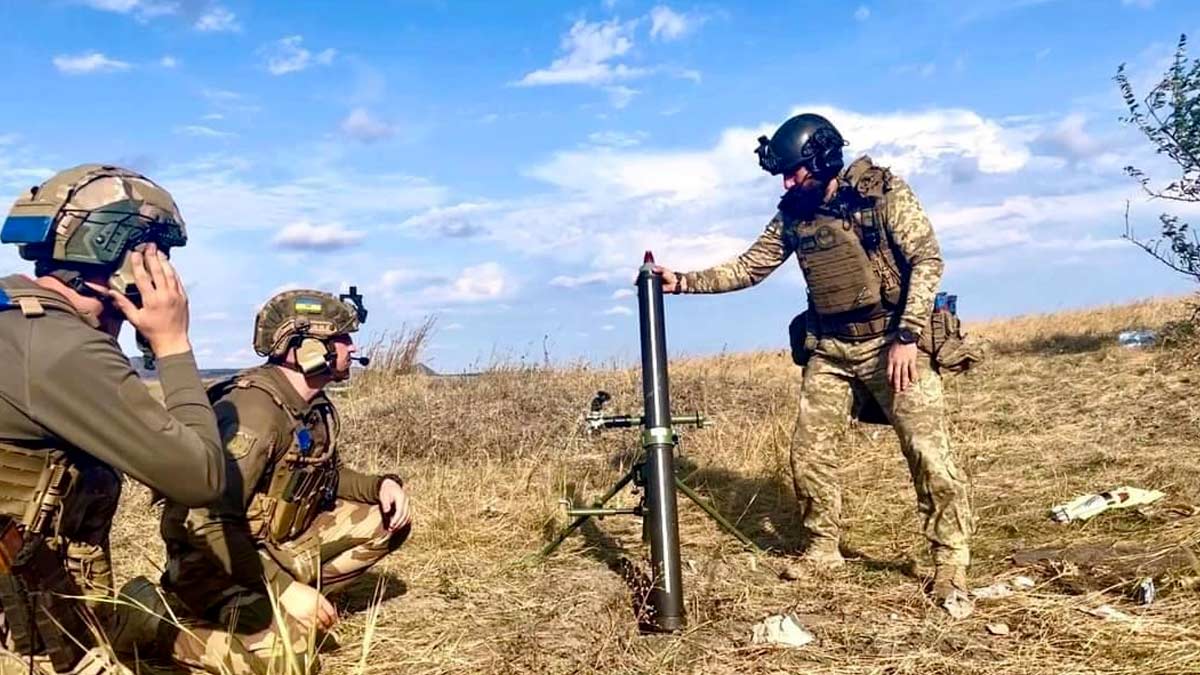 September 2, 2022, Russia-Ukraine War Update
[UKRAINE] – MTN It has been 3,109 days since Russia occupied Crimea on February 27, 2014. Here is our latest update. You can visit our Russia-Ukraine War Center to find more news about Ukraine. You can also listen to our in-depth podcast, Malcontent News Russia Ukraine War Update, hosted by Linnea Hubbard.
Kherson & Mykolaiv
The General Staff of the Armed Forces of Ukraine continues its media blackout and press coverage restrictions until September 5. Ukrainian armed forces, the local population, and most press sources have honored the request. Gaining verified information while respecting operational security (OPSEC) has been a challenge.
Video emerged of a Russian forward operating base in Shyroka Balka that was destroyed in what appears to have been a HIMARS attack.

Ukrainian forces are finding the most success on the Inhulets River bridgehead. Pro-Russian accounts reported Ukraine had liberated Kostromka and was fighting for control of Bruskynske. The General Staff of the Armed Forces of Ukraine reported that Lozove, Sukhyi Stavok, and Velyke Artakove were hit by air strikes, confirming that Ukrainian troops were present in all three settlements.
Pro-Russian account Rybar reported continued fighting for control of Arkhanhelske and claimed that Russian troops were pushed out of Olhnye and Vysokopillya but were able to push back into the southern parts, where street fighting continued. A video showed Ukrainian forces shelling Russian positions in the city's southern tip.
The General Staff also reported that Ukrainian positions in Lyubomirivka and Petrivka were shelled, and Khreshchenivka was hit by an airstrike.
Operational Command South reported an additional strike on the Kakhovka and Dariivsky Bridges, including destroying a partially rebuilt pontoon bridge at Darivka. Ukraine claims to have fire control over the remains of the three bridges over the Dnipro. Satellite imagery shows only one ferry operating across the Dnipro at Kherson and no additional work on the barge bridge.
The Ukrainian air force carried out 24 air strikes, which is a significant increase from the 16 missions flown on August 30.
Dnipropetrovsk & Northern Zaporizhia
United Nations inspectors with the International Atomic Energy Agency arrived in Enerhodar and took an initial survey of the Zaporizhzhia Nuclear Power Plant. IAEA Director General Mariano Grossi reported that a team of five inspectors would remain at the plant through September 2 for a deeper audit of the situation. Inspectors were filmed by Russian state media going through the plant and discovering military equipment stored by Reactor 1, as shown in previous undercover videos.
Earlier in the day, minutes after inspectors left Zaporizhzhia city to travel to the plant, heavy shelling of the green corridor started. Thirty minutes later, Russian officials claimed that Ukraine had launched a paratrooper attack on the plant using helicopters. Videos from Enerehodar showed Ka-52 Alligator attack helicopters flying over the city – equipment the Ukrainian armed forces do not possess and would not be able to obtain from western sources.
Valentyn Reznichenko, Head of the Dnipropetrovsk Oblast Military Administration, reported that the Chervonohryhorivka hromada (an area of territorial control similar to a county or parish in the United States) was hit by several Grad rockets. A 56-year-old man attempted to escape by driving away, and his car was hit by a rocket. Amazingly he survived and is in stable condition. It was the only area shelled overnight.
Southern Zaporizhia
A HIMARS attack on the Russian-controlled airbase in Melitopol landed ten rockets on an ammunition depot. There were multiple social media reports of a large fire with secondary explosions.
Donetsk
Fighting increased in intensity west of Donetsk, but Russian forces didn't make any gains. The 1st Army Corps of the DNR attempted to advance on Avdiivka, Nevelske, Pervomaiske, Pisky, and Krasnohorivka. All five advances failed. The Russian Ministry of Defense claimed for the eighth time since August 5 that Pisky had been captured.
Visit our Russia-Ukraine War Map
The Malcontent News Russia-Ukraine War Map is updated as events occur. Map not appearing in your RSS Feed or Google News App? You can review the most up-to-date information by visiting our custom Google Map.
Bakhmut
PMC Wagner and the 2nd Army Corps of the LNR relaunched their attacks on Soledar and Bakhmutske but remained unable to break through Ukrainian defenses. Wagner Group is suffering catastrophic losses after a month of repeated attacks on Bakhmut but continues to send reinforcements to attack the same Ukrainian positions. Ukraine was able to rotate defending units, with most territorial guards replaced with better-equipped and trained forces.
Further south, LNR separatists continued their attempts to advance on Vesela Dolyna and Zaitseve. Gains were made in Vesela Dolyna but measured in meters, and the attack on Zaitseve was unsuccessful.
In the Svitlodarsk Bulge, fighting for Kodema continued, with Russian forces establishing their positions in the eastern part of the village. Russian forces made a new attempt to advance on Mayorsk and could not break through the Ukrainian defenses.
Izyum
Russian forces attempted to advance on Dolyna and were unsuccessful. The Russian air force attacked Nova Dmytrivka and Bohorodychne.
Kharkiv
Russia fired a single S-300 antiaircraft missile at Kharkiv city. The missile successfully shot down four parked cars and left a large crater in the ground. There were no injuries.
Sumy and Chernihiv
Dmytro Zhyvytsky, Sumy Oblast Administrative and Military Governor, reported the hromadas of Krasnopillia, Nova Sloboda, Znob-Novhorod, Esman, and Kyrykivka, were shelled by Russian forces firing from across the international border. In the village of Maiske, two cars, a garage, and a home were damaged.
Russian forces fired across the international border and shelled Kamianska Sloboda, Zaliznyi Myst, and Senkivka in the Chernihiv oblast. There weren't any reports of serious damage or casualties.
Daily Assessment
There is enough available evidence indicating that Ukraine is making progress in the Kherson counteroffensive in three locations, despite Kremlin claims that it has already failed.
Russian President Vladimir Putin has set September 15 as the new deadline to capture the remainder of the Donetsk oblast, and in our assessment, that is impossible.
The Russian Ministry of Defense continues its aggressive disinformation campaign about the counteroffensive.
To read the rest of our report, become a Patreon! For as little as $5 a month, you get access to the daily Russia-Ukraine War Situation Report. The report provides analysis, maps, detailed information about all the axes in Ukraine, international developments, information about war crimes and human rights, and economic news. As an added benefit, you get access to flash reports, breaking news, and our Discord server.