Activists remove outer barricades at Red House on Mississippi
Organizers raised enough money to repurchase the home and tensions have eased with the city.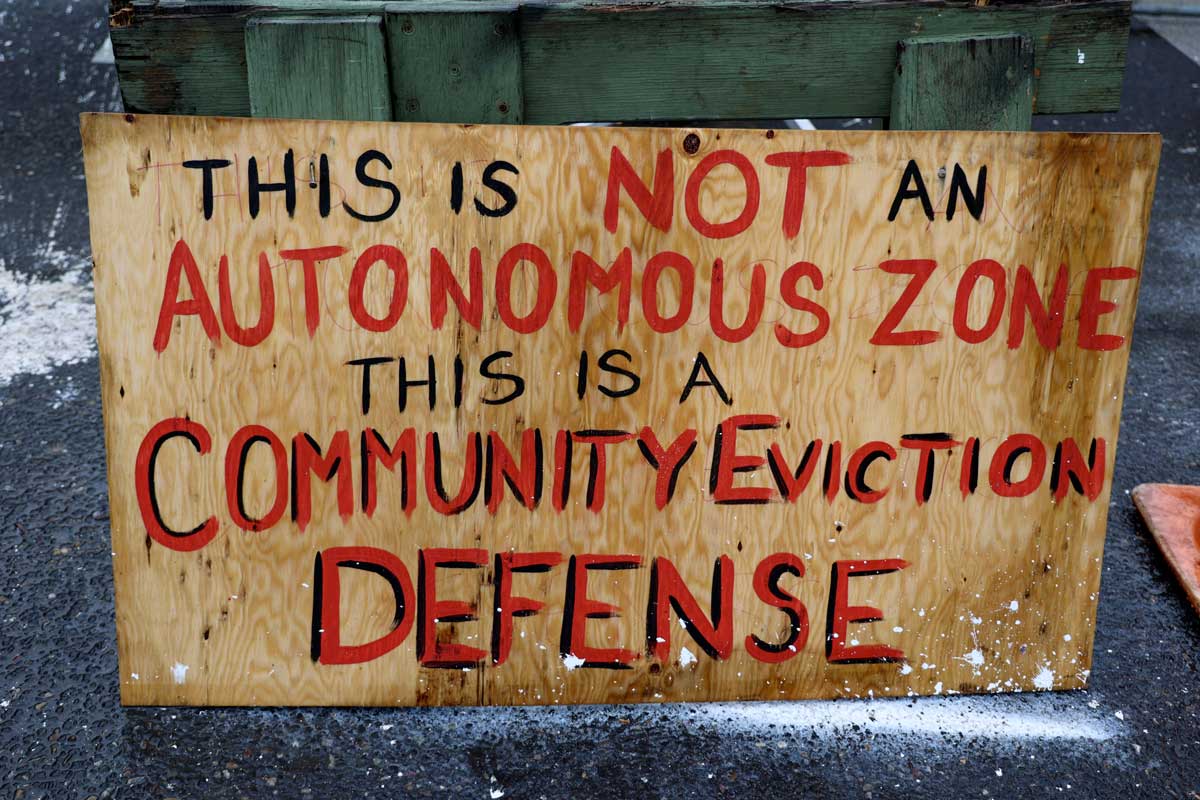 PORTLAND (Malcontent News) – Protesters in Portland, Oregon removed many of the barricades surrounding the Red House on Mississippi. Tension with city leaders has subsided, and activists successfully raised enough money to repurchase the home from an investor.
On Tuesday, Portland Police Bureau tried to remove protesters who have been using Red House as a gathering place and symbol against gentrification, resulting in a dozen arrests. Portland police were not successful in removing the protesters. The activists built a series of barricades with an inner and outer perimeter around Red House and started a 24-hour vigil.
The protest turned Red House into a national symbol against gentrification, predatory lending, and BIPOC rights. The home in Portland's north end has been with the Kinney family, a Black and indigenous family, for 65 years. The family and the house became locally famous in 2018, as efforts to stop the foreclosure made the local news. The north end of Portland has historically been a Black community and is experiencing significant gentrification.

Activists started a GoFundMe on Wednesday with a target of raising $260,000 to repurchase the property from the small investor who bought it at auction. Organizers met the goal on Thursday night, and by Friday morning had raised more than $285,000.
The home's defense has been tense at times, with several incidents of Proud Boys and other far-right extremists driving by throwing commercial-grade fireworks and explosives from vehicles. There were multiple, unconfirmed reports of gunfire. There were no reported injuries in any of the violence attempts captured by independent journalists in the area. On Sunday morning, activists decided to remove the outer barricades but to maintain the barriers closest to the house. There is no end to the vigil, with many still wary of far-right extremists and city officials.
Portland's population is less than three-percent black due to early political policy and historical events. In 1848, the Peter Burnett Lash Law was passed, making Oregon a white only territory. It was the first of three such laws that called for the expulsion of non-whites and prevented land ownership.
Fueled by the war effort during World War II, Vanport was once the second-largest city in Oregon and a suburb of Portland. The almost exclusively Black community was located on the lowlands at the Columbia River's mouth, on the border of Washington state. A massive flood in 1948 wiped the icon of Black success off the map. Despite promises to rebuild and repair infrastructure, it never happened. Vanport is little more than a historical marker in a Park and Ride lot today. The Black population of Portland has never recovered.
Renee Raketty contributed to this story.
Like, Share, Follow, Support