Bail set at $2 million for Bothell stabbing suspect Ian Patrick Williams
John Huynh will be laid to rest in Pennsylvania today as the investigation into his murder continues.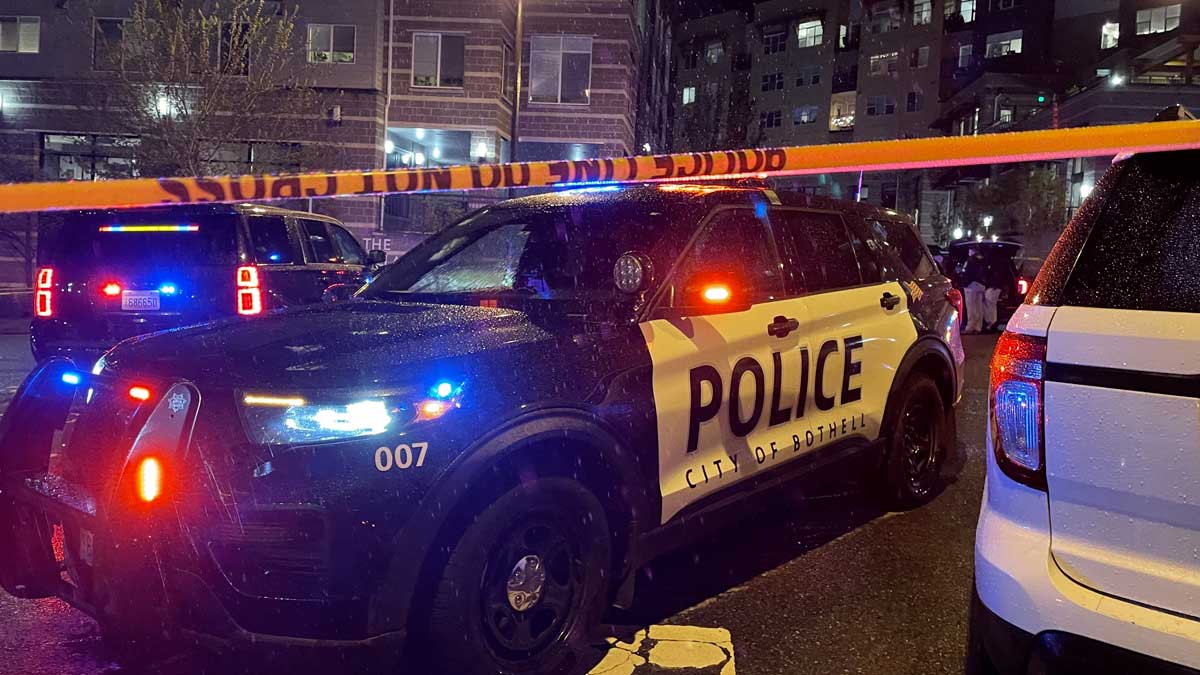 [SEATTLE] – (MTN) Almost a week later family, friends, and investigators continue to struggle to understand why Ian Patrick Williams stabbed John Huynh to death in Bothell. Williams's bail was set at $2 million by a King County judge after prosecutors charged him with second-degree murder.
On Sunday, surveillance video captured Willams lunging at Huynh and stabbing him in the heart in front of Huynh's wife and multiple witnesses, less than a minute after Williams gave Huynh the middle finger. Huynh died at the scene despite heroic efforts by bystanders and local paramedics.
Williams has no previous criminal record and doesn't have a significant social media footprint that could give insight into his motivation. Neither man knew each other and the stabbing happened outside of the apartment complex both men lived in and across the street from a restaurant, where many saw the attack unfold. Bothell Police Captain Bryan Keller stated, "Easily, 10, if not more. I would think there would probably be in the 'more' category right now."

Williams is reported to have returned to his apartment and told his mother he had a conflict with an anti-masker and had cuts on his hand. Nothing in publicly released statements from witnesses indicates there was an exchange about masks.
The attack comes at a time when hate crimes and violent acts against the Asian and Pacific Islander community are skyrocketing in the United States. On April 22 the U.S. Senate approved an Asian hate crime bill 94-1, with Missouri Senator Josh Hawley voting against the measure.
"These unprovoked, random attacks and incidents are happening in supermarkets, on our streets, in takeout restaurants — basically, wherever we are," said Democratic Sen. Mazie Hirono of Hawaii. Senator Hirono is the legislation's lead sponsor. She said the attacks are "a predictable and foreseeable consequence" of racist and inflammatory language that has been used against Asians during the pandemic."
The U.S. House is expected to take up the bill in May where it has significant bi-partisan support.
Prosecutors and investigators have not labeled the murder in Bothell a hate crime, but the investigation into motivation is ongoing. a KUOW story in March reported a significant increase in hate crimes against Asians and Pacific Islanders in Seattle. Earlier this month, the Asian and Pacific Islander community gathered in Seattle to hold a Not Your Model Minority rally and march in the International District.
On Monday, the Bothell Police wrote on its website, "Although there are many potential witnesses — at this time, it is not possible for us to answer the very important questions about why this happened. We understand that many in the community we serve – have concerns and a lot of questions. We want to assure you that we are continuing to investigate all possible motives, and take this case very seriously. We are devoting all available resources to this investigation."     
Two GoFundMe pages, one on the west coast and one on the east coast, for Huynh's funeral expenses have raised over $92,000. Malcontent News has validated the legitimacy of both GoFundMe pages.
Huynh's funeral is today in Pennsylvania, where he was born. A vigil for Huynh in Bothell that was planned for Friday at 5:30 PM has been canceled out of respect for the family.
Williams's next court appearance is scheduled for May 12.
Like, Share, Follow, Support