Biggest lowland snow storm since 2019 on tap for Friday
Our hyperlocal forecast for Kirkland-Bellevue- Woodinville projects 5 to 8 inches of snow on Friday.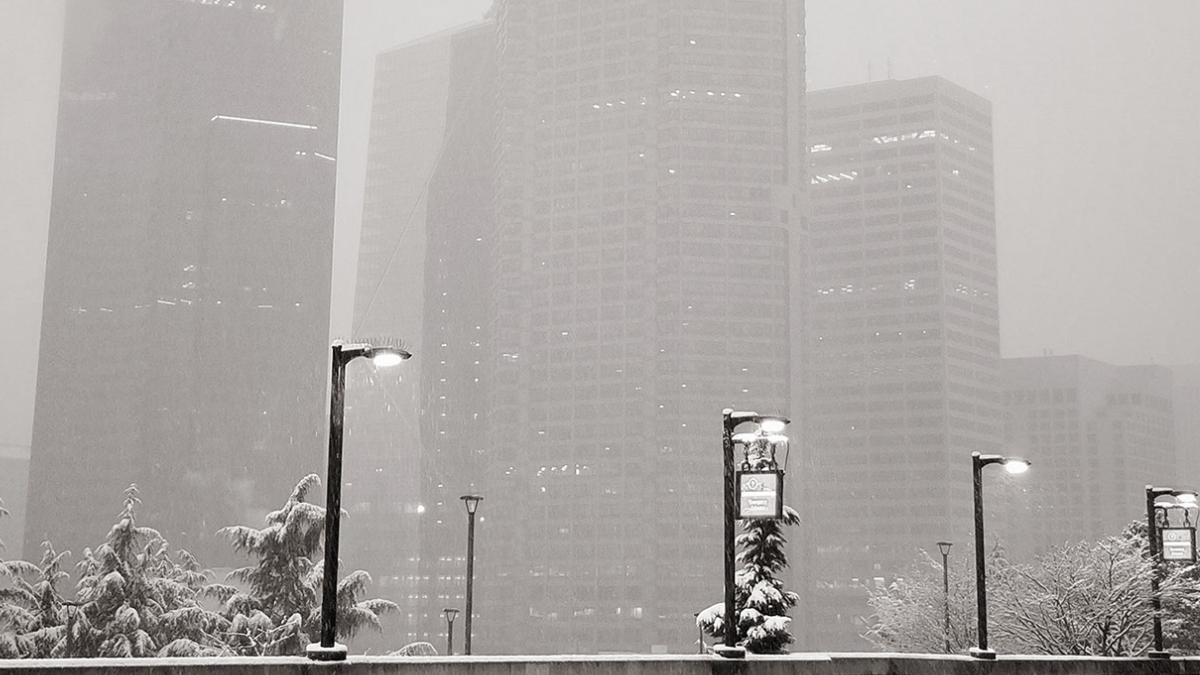 The snowstorm arriving on Friday could be the biggest event since February 3, 2019, when the Super Bowl storm blanketed the central lowlands. Cold air is spilling into Puget Sound from British Columbia tonight and will be entrenched at least until Monday, just in time for thee systems to pass through the area.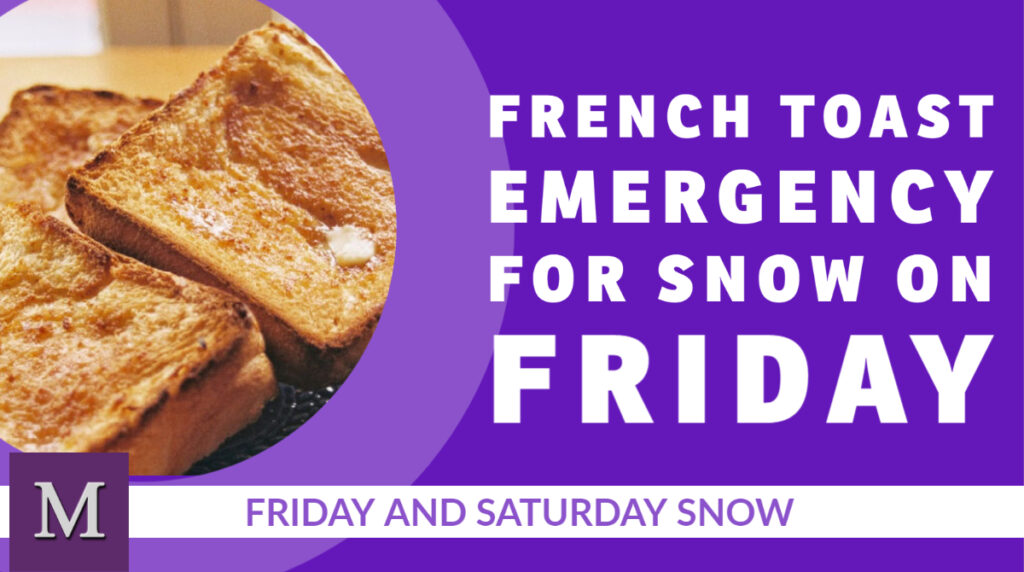 The first system is arriving on Thursday, and for the Seattle-Bellevue area will be a non-event. The day will start cold with the first hard freeze this winter season. Temperatures will be 23 to 26 before getting to 34 to 36 degrees. .Seattle should see a cloudy day with a slim chance of a few flakes in the afternoon but no accumulation. Further south, Tacoma is forecasted to receive 1 to 3 inches and Portland, Oregon 3 to 5 inches.
Friday is the main event, with the entire region poised to receive significant snow. The storm will move in from the south. For Portland, Oregon, the two systems will arrive back-to-back with almost no break. For the Seattle-Bellevue area, snow will arrive between 11 AM and 1 PM and continue to spread northward. Portland, Oregon, is poised for a significant storm, with snow totals of 10 to 14 inches. Tacoma will receive 7 to 10 inches, and the Seattle-Bellevue area 5 to 8 inches.

Our hyperlocal forecast for Kirkland-Bellevue-Woodinville projects 5 inches of snow in Woodinville, Kenmore, Juanita, Finn Hill, Kingsgate, and along the downtown waterfront. Rose Hill and the Houghton Highlands should expect 6 inches of snow, and Bridle Trails should expect 7 inches. Downtown Bellevue will see 5 to 6 inches of snow and amounts increasing as you head south toward Factoria. Crossroads in Bellevue should expect 7 inches. Slightly smaller totals should be expected in the northeast corner of Woodinville.
Saturday will see more snow with an additional 1 to 3 inches for the Seattle-Bellevue region before ending around 1 PM. Tacoma will see another 2 to 4 inches ending around 3 PM. Portland will transition to rain in the afternoon for a few hours before changing back to snow after sunset. The system should start to move out of the Rose City by 8 PM on Saturday.
Travel will be difficult through the entire region along the I-5 corridor and over the mountain passes. In Portland, winds of 20 to 30 MPH, with higher gusts, will create dangerous conditions. Travel on I-84 on the Oregon side and SH-14 on the Washington side of the Columbia River may be near impossible where winds could top 45 MPH.
Sunday into Monday, a third system will arrive. The weather models have very little agreement on what will fall from the sky on Sunday afternoon. Temperatures will be warmer than Saturday but still below average. There is the potential for more snow, but a sloppy wintery mix of snow, sleet, and freezing rain looks more likely. What and how much will depend on the storm track and elevation creating a very challenging weather forecast.
Like, Share, Follow, Support