BREAKING: Bail set for Tacoma police officers charged in murder of Manuel "Manny" Ellis
Next court appearances are set for June 24, 2021 for the 3 defendants who pled not guilty to felony charges.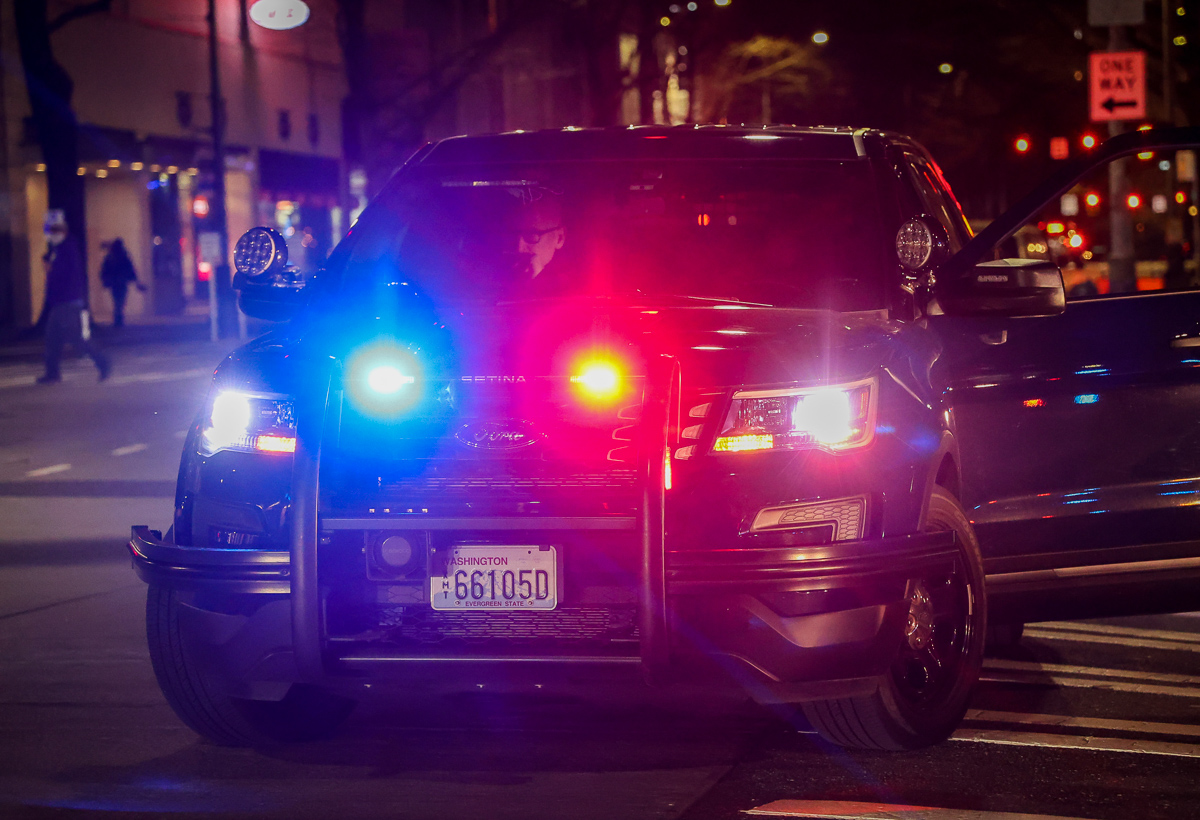 [TACOMA] – (MTN) Bail was set for the 3 officers who were arrested yesterday and criminally charged due to their involvement in the death of Manuel "Manny" Ellis on March 3, 2020. All three defendants pled not guilty and had bail set at $100,000 each. Christopher Burbank and Matthew Collins are charged with second-degree murder and Timothy Rankine is charged with first-degree manslaughter.
Prosecutors argued for bail of $1,000,000 for all three defendants while the lawyers representing all defendants asked for personal recognizance. Additional conditions of the three officers include surrendering their passport, no contact with their co-defendants, the Ellis family, or witnesses, surrender all weapons, and travel restrictions.
It was revealed in court that Collins has since moved to Oregon, despite still drawing his salary with the Tacoma Police Department of $116,109 annually. Collins' attorney stated he would still need to be able to travel to his job in Oregon, but it wasn't disclosed what kind of work he is doing, or if it was in law enforcement. Collins was given permission to travel within the county of residence in Oregon and the adjoining counties, and to and from the court or to see his attorney in Washington.

Rankine's attorney admonished the court's bail request for $1,000,000 and called the state's request "false information" when saying this was comparative to other charges. The attorney also argued because he was a veteran with two Purple Hearts, was "superhuman," and only arrived as a backup officer, he should not have been charged. Rankie lives in Bothell, Washington, according to his attorney.
All three defendants were arrested yesterday after Washington State Attorney General Bob Ferguson announced the charges against the trio in the death of Manuel "Manny" Ellis. The state AG stated that Collins and Burbank could face 10 to 18 years in prison while Rankine could face 6.5 to 8.5 years.
On March 3, 2020, Ellis was returning from a trip to 7-Eleven when he started speaking to officers in a city of Tacoma police cruiser. According to eyewitnesses, one of the officers violently threw open their car door, striking Ellis, who was restrained with a knee to the neck. He was tasered, hobbled, and had a spit hood placed on his head and stopped breathing shortly thereafter. Medics did CPR for 40 minutes before Ellis was declared dead. His last recorded words from a Ring security camera across the street were, "I can't breathe, sir."
In events eerily similar to the death of George Floyd in Minneapolis, the Pierce County Medical Examiner labeled Ellis' death a homicide caused by hypoxia and physical restraint. Contributing factors included an enlarged heart and methamphetamine intoxication. Police investigators labeled this a case of "excited delirium," which is not an accepted medical diagnosis by the American Medical Association, the American Psychiatric Association, and is not part of the DSM-V.
The case received little attention for 3 months, and under Washington I-940, the investigation was moved to the Pierce County Sheriff Department. A week before the final report was to be released, it was revealed a Pierce County Sheriff deputy participated in the restraint of Ellis, in a potential violation of I-940. After the revelation, several witnesses came forward with cellphone video of the incident that disputed Tacoma Police and Pierce County Sheriff's depiction of the events that led to Ellis' death.
The family of Ellis fought for a meeting with Governor Jay Inslee to have the state take over the criminal investigation. On December 31, 2020, a nearly 2,000-page report was released by the Washington State Patrol, that raised serious questions about the conduct of officers, the veracity of their reports on the incident, and their conduct toward Ellis.
A decision on the case was supposed to come by March 2021, but it was further revealed that a Washington State Patrol officer was also present during the incident with Ellis, creating a new conflict of interest. The State Police report received 2 months of further review, and the charges were announced on May 27, 2021, almost a year from the day Geroge Floyd in Minneapolis was murdered by Derek Chauvin, who was convicted of second-degree murder in that case.
All 3 defendants appeared before the court wearing Pierce County Jail jumpsuits and appeared unemotional during the hearings. It is important to note that video quality was poor, and there were significant audio issues during Burbank's hearing and the start of Collin's hearing. The defendants have been ordered to return to court on June 24.
To date, 4 officers in Washington state have been criminally charged under I-940. The first was former police officer Jeff Nelson of Auburn, Washington. Nelson was arraigned in August 2020 for the slaying of Jesse Sarey, who was having a mental health crisis. In that case, Nelson was permitted to appear before the court on a summons and King County prosecutors asked for no bail. The judge set bail at $500,000 after an impassioned plea by Sarey's foster mother, Elaine Simons. Nelson is still awaiting trial in that case and continues to draw his salary with the Auburn Police Department.
Like, Share, Follow, Support