DoH COVID data has been broken since August – local and national update for September 24, 2021
Reporting issues and data backlogs at the DoH has created uncertainty on the current situation and future trends.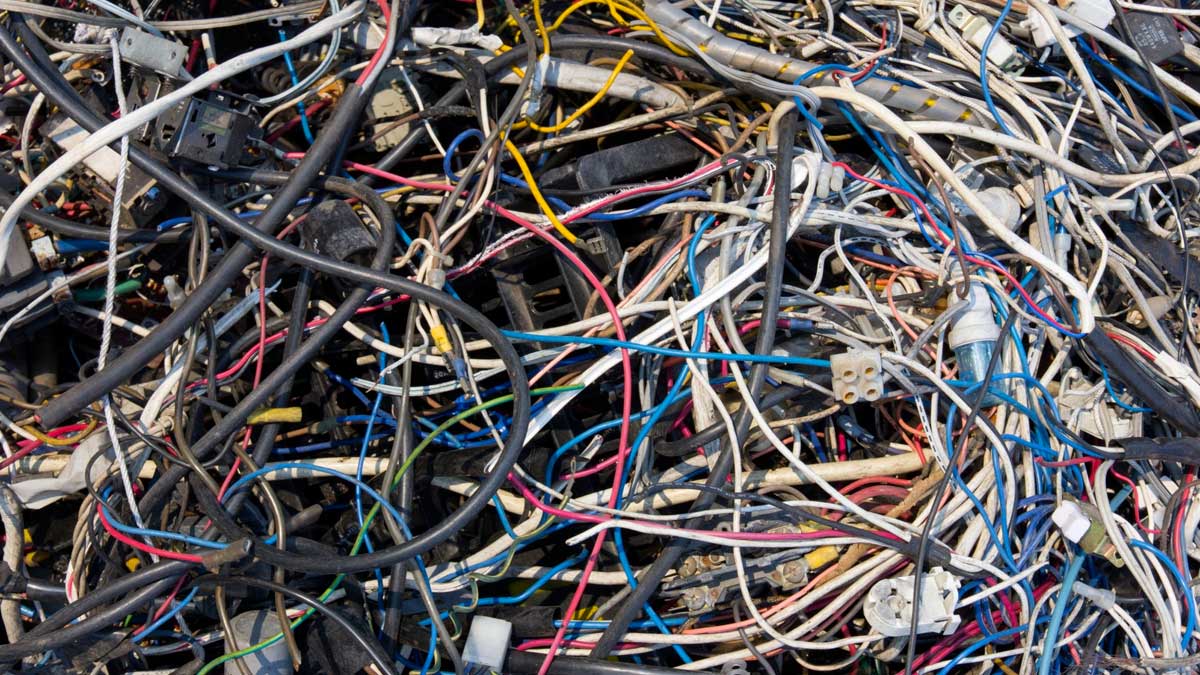 Knowledge is the best tool to fight against fear. A wise person chooses to be informed so they can make sound decisions. To join the fight against COVID misinformation, you can share this update through your social media platform of choice.
[KING COUNTY, Wash.] – (MTN) Worsening problems with data from the Washington State Department of Health is hobbling efforts to understand the current situation and forecast the future. In counties where 40% or more of the total population is vaccinated, the number of cases per 100,000 people is down. Hospitalizations are up among people under 35 and have declined for individuals over 49. There is very little else that can be said with certainty.
Confirmed COVID cases between students and faculty at Bothell High School in the Northshore School District have grown to 12, with 100 more in quarantine. School officials in Eatonville moved its middle school to remote learning at least until mid-October due to an unspecified number of cases.

If you qualify for a Pfizer booster shot, we checked area pharmacies and grocery stores – they're available now.
The Washington Department of Health data and reporting problems, which started in August and has only gotten worse, have become problematic. The new Modeling and Surveillance Situation Report, released by the DoH today, expressed uncertainty in the ongoing COVID situation because critical data is missing. Choose your path wisely over the next two months based on what is in the report. The first option makes for a harsh winter while the second path forecasts a sixth wave.
The City of Seattle has reached an agreement with three more unions today over modifications to the vaccine mandate. The Seattle Fire Department agreed to the compromise plan and incentives. The Seattle Police Officer Guild was absent from the negotiations.
Anti-vaccination advocates are becoming more desperate and violent. Hospital workers were threatened and attacked in multiple states this week, and the anti-vaccination group Waking Up Washington has resorted to telling their followers not to go to hospitals. The same group is planning an anti-vaccination "town hall meeting" at a Woodinville restaurant tomorrow. If you're planning to attend, be sure to bring $20 cash and be ready to pay at the door.
Idaho and Alaska are still operating under "crisis standards of care," and Alaska, in particular, is getting much worse. If you want to feel your blood pressure rise and have veins bulging out of your neck, please, read the Idaho section. We recommend not having anything breakable nearby. In Helena, Montana, where the city's hospital is operating under crisis standards of care, state legislatures debated whether things are really that bad.
The situation in the Pacific Northwest is so deranged reporting Oregon has 60 available ICU beds statewide is now considered good news.
This update uses the latest data from the Washington State Department of Health (WSDOH), released on September 24, 2021.
---
Washington State Update for September 24, 2021
Washington state COVID update
Data continues to show improvement across Washington, particularly in most of the highly vaccinated counties. In the South Central Hospital Region, which includes Benton, Franklin, Klickitat, Walla Walla, and Yakima counties, the 14 day moving average for new cases is 803.4 per 100K, statistically unchanged from yesterday. The Central Hospital Region, which represents King County, is 258.7, a slight drop from yesterday.
| Percent of Total Population Fully Vaccinated | Average 14-Day New Case Rate (unadjusted) |
| --- | --- |
| 50.00% or above (13 counties) | 464.5 (down) |
| 40.00% to 49.99% (17 counties) | 683.3 (down) |
| 28.10% to 39.99% (9 counties) | 755.8 |
14-Day New COVID Cases per 100K average by Vaccination Rate, Not Adjusted for Population
Through September 23, Washington's statewide 14-day rolling average is 446.4 COVID cases per 100K – the change is "statistically insignificant," but it's worth noting the margin was 0.4 cases!. Counties in the 1,000.0 to 1,399.9 range include Lincoln (1,257.9), Franklin (1.127.5) and Stevens (1,115.0). Counties in the 800.0 to 999.9 per 100K range include Adams, Benton, Garfield, Grant, Grays Harbor, Okanogan, and Pend Oreille.
New cases by age group are statistically unchanged. Hospitalizations were up for people under 35 years old and down for individuals over 49 years old.
| Age Group | 7-Day Case Rate | 7-Day Hospitalization Rate |
| --- | --- | --- |
| Ages 0-11 | 193.4 | 1.3 |
| Ages 12-19 | 201.4 | 1.5 (up) |
| Ages 20-34 | 193.4 | 5.0 (up) |
| Ages 35-49 | 196.8 | 9.9 |
| Ages 50-64 | 135.4 | 14.7 (down) |
| Ages 65-79 | 97.6 | 21.7 (down) |
| Ages 80+ | 94.9 | 33.3 (down) |
7-day case rate and 7-day hospitalization rate is per 100K within the age group – the target for 7-day case rate is <25.0, but there are other factors such as vaccination rates within the age groups, how many total tests within the 7-day period, and the positivity rate within each age group
The USA Today COVID Tracker has not been updated since yesterday. The state of Washington is not reporting the percentage of positive cases.
COVID reports from the Washington Department of Health providing fewer details
As Washington state entered what local officials called the fifth wave, the state provided fewer details on the Washington State Department of Health COVID-19 Data Dashboard. Between August 30 and September 24, the state removed or has delayed granular information, including:
Total number of staffed adult acute care beds available
Total number of adult acute care beds occupied
Total number of staffed adult ICU care beds available
Total number of adult ICU beds occupied
Staffed acute care and ICU beds available by Hospital Region
Number of COVID patients in acute care and the ICU by Hospital Region
Percentage of positive COVID cases detected by daily testing by county and state – accurate data hasn't been available since August 27, and all data stopped updating last week – there will be no reporting until November 1
Some metrics, particularly hospital occupancy, number of people in the ICU, and number of people on ventilators, have gone through multiple revisions. When these issues have occurred in other states, they became the subject of national attention.
Suppose you compare the quality and quantity of data from the DoH to other states such as South Carolina. In that case, it exposes a breakdown in the region's ability to gather and analyze COVID information.
South Carolina reported 2,602 confirmed new cases and another 889 probable cases today. The state had 111 confirmed COVID-related deaths and another 11 probable fatalities under investigation. The state processed 36,766 PCR tests, and 9.4% were positive. Currently, 8,511 acute care beds are being utilized, 86.4% of staffed beds in the state. Of those patients, 2,196 have COVID, with 533 in the ICU and 369 on ventilators. There was 223 hospital admission for COVID patients, and 28 hospitals in the South Carolina are experiencing staffing shortages.
We were able to write that in five minutes. The analysis in the first section of the state update took over half an hour and required processing raw data in Excel.
Last year, Washington state moved quickly to create detailed reports during the start of the pandemic. The state was the first to have a confirmed COVID case, a confirmed COVID death, and the first super spreader event. EvergreenHealth in Kirkland and the Kirkland Fire Department literally wrote the books for hospital COVID response, initial case management, and EMS response to potential COVID cases.
The lack of data, while Washington is in the worst COVID surge to date, is glaring, considering these tools were once available. We once led the nation in the capacity to process PCR tests and report the data. It erodes public trust when the number of skeptics is declining, and the remaining are increasingly radicalized. Doctors and nurses in the United States are being assaulted, stalked, and getting death threats. Anti-vaccination organizations are now advocating for people not to go to hospitals and, in a few cases, have attempted to remove people, including ICU patients, on BIPAP and ventilators.
Finally, current reporting does not track pediatric hospitalizations or pediatric acute care, NICU, or PICU resources despite weeks of promises that information would be shared.
We are disappointed that other larger media organizations are not highlighting these issues, especially when you consider the number of headlines generated by the actions of Florida, Georgia, Iowa, and Nebraska.
Department of Health issues updated modeling and surveillance situation report
The latest SitRep report from the Washington Department of Health highlights data fidelity problems, a shortage of testing capability statewide and provides one pessimistic outlook for the coming months.
Testing shortages create uncertainty in how many active cases are missed as hospital admissions spiked to a level 60% higher than the peak in January 2021. At the end of August, the statewide R0, the rate of transmission, dropped below 1.0. It has since increased to 1.3 and was showing an exponential growth curve. The report estimates that 1 in 106 Washingtonians are experiencing an active COVID case, the highest rate recorded since August 2020.
Statewide immunity to COVID is estimated at just over 60%, with 1 in 5 having some degree of natural immunity. With 40% of the entire population exposed, the Delta variant has a significant number of new hosts it can infect. Unvaccinated residents are ninefold more likely to be hospitalized than unvaccinated.
The state has two forecasted models. The first is based on the R0 at 0.9, which would support a declining number of new cases. Under that model, daily hospital admissions for COVID would return to levels seen outside of surges, less than 40 people a day statewide.
The second model assumes R0 doubles to 1.8 due to the Thanksgiving holiday and the state population becoming fatigued with mask wear. If this scenario becomes a reality, December daily hospital admissions will increase to 141 to 240 per day by the end of the year.
Neither scenario predicts that hospital occupancy will drop below the spring 2021 surge. The current IHME forecast model paints a similar picture, with the current projection supporting the first, more optimistic scenario.
Eatonville Middle School moves to virtual learning due to COVID outbreak
Officials in Eatonville announced that Eatonville Middle School was moving to remote learning through October 11 at the minimum. The district didn't release any specific information on the number of infected students, staff, or if there is significant transmission within the school.
Located between Olympia and Mount Rainier in Pierce County, the town had 3,000 residents. According to the DoH, only 47.9% of county residents are fully vaccinated.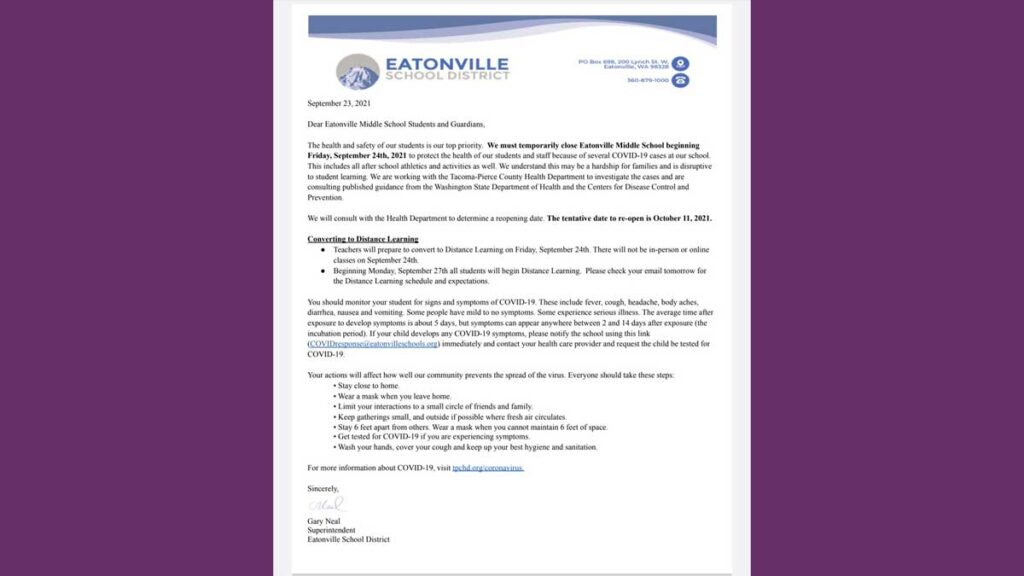 Seattle reaches agreement with major public employee unions over vaccination mandates
Mayor Jenny Durkan announced the City of Seattle had reached a tentative agreement with the Coalition of City Unions, Fire Fighters Union Local 27, and IBEW Local 77 regarding vaccination requirements for City employees.
"Since the pandemic touched down in Seattle, our officers, firefighters, and frontline workers have worked day in and day out to provide nation-leading testing, vaccination, and relief programs for our residents. Those efforts are a key reason we have one of the highest vaccination rates and lowest cases and hospitalizations of every major American city," said Mayor Durkan.
The agreement is expected to be ratified, provides 8 hours of paid time off for any employee who submits a vaccination form by October 5 and is fully vaccinated by October 18. Employees can begin the vaccination process by October 18 and not face termination. They will have to use their available accrued time off while going through the vaccination process, which can last from two to six weeks. Finally, each employee will receive 40 hours of supplementary paid leave for COVID-related reasons. Employees who are fully vaccinated by October 18 will receive an additional 40 hours of supplemental leave for a total of 80 hours.
"Worker safety and certainty are of paramount importance, and the unions involved with these negotiations centered those concerns throughout a complex and time-sensitive process," said Shaun Van Eyk, PROTEC17 Union Representative and Coalition of City Unions Co-Chair. "We believe that these two tentative agreements honor the essential, public-sector workers whose work could not be performed remotely and create clear, transparent, and equitable pathways for all City workers with respect to the vaccine mandate. While both agreements took a great deal of time and effort to reach, the outcome is unquestionably worth it for the health and safety of our union members, their families, and our communities."
The city has now reached vaccination agreements with six labor unions. The Seattle Police Officer Guild, SPOG, was not part of the agreement. The city indicated they were still negotiating with police union leaders.
Almost 90 local, county, and state employees sued Washington state to try and block vaccine mandates earlier this month. One of the plaintiffs claimed up to 150 City of Seattle firefighters were ready to resign. In August, SPOG Union President Mike Solan said up to 200 officers were prepared to quit.
Anti-vaccination activist groups calling for the sick to "avoid hospitals"
As part of a national trend, the activist group Waking Up Washington is telling its followers to "avoid hospitals" because "they've fired many of their free thinkers."
In a video posted today by Palmer Davis of La Center, Washington, she suggests that up to 15% of the medical workforce has been terminated or will be terminated by October 18. Nationally, no single medical system has come close to those numbers, with 97% to 99.5% of all employees choosing to get vaccinated.
Ms. Davis is a central figure in the Washington state anti-vaccination movement, which has seen its numbers dwindle since the summer months. She told her followers to go to another website for medical treatment plans. The site includes access to an online doctor for prescriptions of medications, with a $149 fee for a consultation for Ivermectin. According to WebMDRx, 10 pills cost between $23 and $56.
The site also links to the discredit organization America's Frontline Doctors and the FLCCC. We have elected not to link to that website as it provides dangerous medical advice.
Suggested treatments include hydrogen peroxide nebulization and taking dandelion, pine needle, and eucalyptus supplements. Neublizing hydrogen peroxide can be fatal, and none of these supplements have any therapeutic value. The website DNS is provided by Google, according to a whois search.
This trend isn't unique in Washington, with other groups recommending "vigilante treatments" in unchecked Facebook groups and shared through Tik Tok videos. Hospital workers have been assaulted in Alaska, Massachusetts, Texas, Georgia, Idaho, Washington, and Canada in the last month.
Anti-vaccination "town hall meeting" in Woodinville tomorrow at local restaurant
Tomorrow, the same group is holding a "town hall meeting" at Rooster's Bakery and Cafe in Woodinville. The event touts legal resources to fight vaccine mandates and "expert testimony" about "rigged statistics."
To attend, you are required to pay a $20 fee in cash at the door.
Editor's comment: Nothing suspicious about that.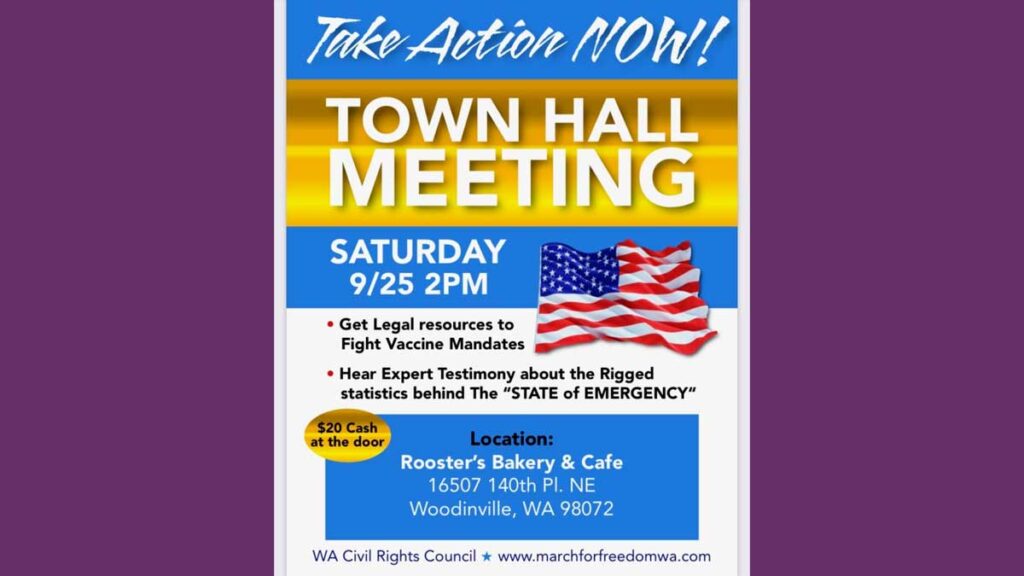 Rooster's Bakery and Cafe has multiple complaints on Yelp for not following COVID guidelines. The cafe's Facebook page hasn't been updated since the fall of 2020.
Travel Advisories
We recommend avoiding all travel to Spokane, Yakima, Klickitat, Benton, Franklin, and Walla Walla counties, along with Alaska, Idaho, and Montana. Hospital resources in these regions are constrained, and you may receive inadequate care if you experience a medical emergency.
Thank you
Thank you to our new subscribers and those of you who have made one-time contributions. On behalf of the entire team, thank you for helping us keep the lights on!
Vaccination
No update
Hospital Status
According to the DoH COVID Dashboard, 22.0% of all acute care patients hospitalized in Washington have COVID. A hospital system caring for this many COVID-positive patients in acute care is considered to be under "severe stress." ICUs are at 89.5% of capacity statewide, with 33.9% of ICU patients fighting COVID. There has been a slow decline for all data points over the last week.
The 7-day rolling average hospital admission rate for new COVID patients was unavailable today. The Department of Health reported 1,436 COVID patients statewide on September 23 and 233 on ventilators. We aren't confident that these numbers are accurate. Hospital occupancy rates don't support this much of a decline, and the state dashboard noted, "The "hospital admission rate" metric on the Healthcare System Readiness tab was not updated today due to an interruption in our data systems."
Harborview Medical Center is only at 113% capacity, which is an improvement from last week when the Level I trauma center was at 117% capacity.
KCPQ in Seattle reported that almost half of nurses in Washington are ready to leave the profession. The issue isn't vaccine mandates. Nurses are burned out from the trauma of 19 months of death, harassment, and vanished community support.
Chelsey Roos, a registered nurse who works at St. Joseph's Hospital in Tacoma, spoke with KCPQ.
"You get into your car after work, and you just want to cry."
"Not only do we have roughly 50% more cases than we had during the December surge, but we're caring for all of those patients with fewer staff, because it's been so challenging for particularly our nurses, that people are choosing to leave healthcare because of how stressful it's been," says Dr. Steven Mitchell, the medical director of Harborview Medical Center's Emergency Room.
It's a perfect storm, the stress of the job causing many to leave-which then leaves the remaining nurses with an even heavier workload.
"It burns people out, its burning people out so easily, we can't seem to keep enough nurses working or wanting to work in acute care or a hospital, it's just becoming too much, and I think people are wanting to reprioritize things in their lives," says Roos.
Providence Hospital in Spokane reported an increase in the number of pediatric patients in a press briefing today. Station KXLY quoted Providence Sacred Heart Medical Center Chief Medical Officer Dr. Daniel Getz.
"I don't know what my daily census is today, but this is really the first time in the COVID surge this last week where we've seen an increase in children that have been admitted for the care of COVID."
KREM reported the number could be as high as 10, but we have trust issues with their reporting after the Medical Lake report.
Back to School
School District
Status
Less than 10 Active Cases
10 or More Active Cases
Bellevue

YELLOW

– Bellevue (1)
– Big Picture (1)
– Chinook (1)
– Eastgate (1)
– Enatai (36)
– Interlake (2)
– Lake Hills (13)
– Puesta del Sol (2)
– Wilburton (3)
None
Lake Washington

YELLOW

– Alcott Elementary (2*)
– Ella Baker Elementary (3*)
– Community School Elementary (7)
– Dickinson Elementary (2*)
– Eastlake High (1*)
– Einstein Elementary (1*)
– Evergreen Middle School (1*)
– Finn Hill Middle School (1*)
– Benjamin Franklin Elementary (2*)
– Robert Frost Elementary (9)
– Inglewood Middle School (3*)
– Juanita Elementary (2*)
– Juanita High School (1*)
– Kamiakin Middle School (4* – see below)
– Helen Keller Elementary (1*)
– Peter Kirk Elementary (2*)
– Kirkland Middle School (1*)
– Lake Washington High (1*)
– Lakeview Elementary (1*)
– Muir Elementary (1*)
– Redmond Elementary (2*)
– Redmond Middle School (1*)
– Redmond High School (1*)
– Rose Hill Elementary (1*)
– Rose Hill/Stella Schola Middle School (2*)
– Thoreau Elementary (4)
– Mark Twain Elementary (3*)


Northshore

RED

– Arrowhead Elementary (13)
– Canyon Creek Elementary (24)
– Canyon Park Middle School (8)
– Cottage Lake Elementary (16)
– Crystal Springs Elementary (47**)
– East Ridge Elementary (24)
– Fernwood Elementary (13**)
– Frank Love Elementary (28)
– Hollywood Hills Elementary (17)
– Inglemoor High School (7)
– Innovation Lab High School (9)
– Kenmore Elementary (15)
– Kenmore Middle School (39**)
– Kokanee Elementary (50)
– Leota Middle School (5)
– Lockwood Elementary (8)
– Maywood Hills Elementary (14**)
– North Creek High School (21**)
– Northshore Middle School (10**)
– Ruby Bridges Elementary (7)
– Secondary Academy for Success (10)
– Shelton View Elementary (18**)
– Skyview Middle School (82**)
– Sunrise Elementary (21)
– Timbercrest Middle School (28)
– Wellington Elementary (64)
– Westhill Elementary (10)
– Woodin Elementary (9)
– Woodinville High School (21)
– Woodmoor Elementary (21**)
– Bothell High School (12*/100)
Local Districts Scorecard – * indicates positive cases only ** indicates 5 or more confirmed positive cases
We redefined the school district statuses. Information for classroom and building closures has been a challenge to obtain, both for closures and reopening. We are adopting moving any school with more than 10 active COVID cases reported into the red, and we've adjusted the third column to reflect this change.
We had a parent-reported confirmed COVID case at Kamiakin Middle School on Tuesday. Because the Lake Washington School District updates its dashboard weekly, we don't know if this is in addition to the 3 cases reported on Monday or if any of those earlier cases have returned to class. We have set the number to 4.
The number of positive cases between staff and students has swelled to 12 at Bothell High School, with another 100 students quarantined. The NECS reports the school has 1,607 students, and the Northshore School District website reports 236 faculty. Although the numbers in the district may appear to be bad, they are the only school district of the three we are following that is performing weekly universal COVID testing.
We recommend that parents in the Bellevue and Lake Washington School District request better transparency on their publicly facing COVID dashboards.
Kirkland-Bellevue-Woodinville
Booster shots for eligible individuals are now available in the Kirland-Bellevue-Woodinville area. Individuals who received both doses of the Pfizer vaccine more than 6 months ago, are 65 or older, or are immunocompromised can receive their third dose immediately.
We canvased area drug and grocery stores to check for availability. Walgreens, Rite-Aid, Bartell's, and CV are all offering booster shots immediately. Booster shots are also available at the CVS located within the Target store at 17,700 NE 76th Street in Redmond. Additionally, the QFC at Kirkland Urban is providing booster shots.
Most locations require an appointment that can be set up online. The Kirkland Urban QFC was already completely booked through the weekend.
National Round-Up
Johns Hopkins University Cumulative Case Tracker is reporting 128,731 new cases and 3,157 deaths nationwide.
Alaska
Alaska continues to operate in crisis standards of care as the situation in the vast and remote state continues to deteriorate. Officials reported 1,793 new cases and a staggering 41 deaths (yes, we know the headline says 1800 cases and 44 deaths – if you read the story, it says 1793 cases and 41 deaths, talk amongst yourselves – we're over it) in the state of just over one million people. The numbers included hundreds of older cases due to a data entry backlog.
The state had a record of 217 COVID patients hospitalized. The statewide 7 day moving average for new COVID cases is a staggering 976 per 100K people, and currently, 9.2% of all COVID tests are coming back positive.
The state now has 20 ICU beds available, an improvement from yesterday, and 74 residents on ventilators.
The Guardian reported Soldotna's Central Peninsula Hospital spokesperson Bruce Richards discussed worker burnout and frustration with the crisis, particularly because it was preventable. "The evidence speaks for itself," Richards said. "It's very clear that a vaccine will help keep you out of the hospital."
Soldotna's Central Peninsula hospital, about 150 miles from Anchorage, is operating at 133% capacity. Richards is worried about what will come next. "We all know that hospitalizations lag following these high-case days, so I don't know what's in store for us."
The situation has become so desperate that medevac aircraft that would typically fly patients to Anchorage or Seattle are moving patients from Anchorage to rural hospitals.
The goal is to make more room at the busy Anchorage hospitals, which offer more intensive care and other services, especially sick patients that rural hospitals can't support.
This practice is known as "load leveling," and it's done more regularly between hospitals in urban areas, where patients can be moved by ambulance. It's far rarer in rural Alaska, though, since most hospitals in those areas aren't connected by road and can be hundreds of miles apart.
"Once you start involving learjets and medevac companies, it gets infinitely more complicated," Brunner said in an interview Thursday.
Patients that don't need critical care are flown to acute care hospitals in rural areas. For many rural hospitals, the patients they receive are sicker than they usually see, straining staff. Worse, patients are separated from family and friends and face potential air ambulance bills in the tens of thousands of dollars.
In the 6,000 resident town of Bethel, Alaska, half the police force is threatening to resign over a recent vaccination mandate. The remote city is only accessible by boat or airplane during the warmer months, and ice road in the winter. The city is experiencing one of the highest COVID case rates in the state and country and doesn't have the resources to deal with the surge. City officials decided to mandate vaccinations.
"The city had no choice," James Harris, Human Resource Manager, told The Daily Beast. "We had to react."
Resistance to the vaccine from police in Bethel is endemic of opposition the vaccine has seen from police departments across the country. Many officers have refused vaccine mandates, filed unsuccessful lawsuits, and decried the measures as unconstitutional.
But in Bethel, some say police have gone a step further, dangling the possibility of increased violence over remote residents' heads if the city were to push half of the police force out of a job.
Among other highlights, Police Chief Richard Simmons baldly told KYUK earlier this week that the small city was "one of the most violent communities in the nation" and needed every one of its officers.
Available data shows that Bethell has a high crime rate but not one of the highest in the nation.
Alaskans have been abusive to health care workers who ask them about COVID-19 or discuss the disease in public, according to health officials. 
Alaska Chief Medical Officer Dr. Anne Zink, who also works in a hospital emergency department, said many retail pharmacists have stopped asking customers if they'd like the vaccine because of the fury it triggers.
"We see many triage nurses in the emergency department also afraid to ask that question," Zink said, "because patients have been violent towards them in the emergency department when asking the question if they're vaccinated or if they have COVID-19."
Idaho
Idaho reported 1,646 new COVID cases and 34 new deaths on Friday. The state continues to operate under crisis standards of care. Unlike states such as Alaska, Oregon, and Washington, which use "load leveling" to maximize resources, Idaho hospitals can go it alone.
While people are dying in hospital waiting areas in the Panhandle, hospitals in the eastern part of the state are operating under "contingency care." Both Oregon and Washington are running on "contingency care protocols," which give medical providers options to defer certain treatments and take other steps to maximize resources.
Editor's Note: It is unconscionable that parts of Idaho are stacking bodies in morgues, storing corpses in unrefrigerated areas, and placing them in railroad cars while people are dying in waiting rooms, that any hospital could have the audacity to speak about available resources publicly. If Idaho has unused resources, maybe Washington state should be less generous in its support.
The Idaho State Journal reported  Portneuf Medical Center has been operating near capacity amid a surge in COVID-19 cases, but CEO Jordan Herget is confident the hospital has ample resources to avoid crisis standards of care.
While hospitals in the Magic and Treasure valleys and Northern Idaho have added beds in conference rooms, cafeterias, and other available spaces, Herget believes PMC should have adequate traditional bed capacity heading forward.
On Monday, Herget said PMC would open a special care unit with nine rooms equipped with negative pressure technology to treat patients with contagious upper respiratory diseases, such as the coronavirus.
On Tuesday, the group Justice in Aging asked the U.S. Department of Health and Human Services to investigate Idaho's health care rationing plan. They contend it discriminates against older adults, especially Black and Native American adults, by using factors like age when prioritizing which patients get access to life-saving care.
"Older adults are facing serious risk of discrimination, resulting in death," because of Idaho's crisis standards, Justice for Aging attorneys wrote in their complaint letter. Symptomatic breakthrough cases are overwhelming among people over 70 years old.
Boise State University opted to tell the doctors and nurses trying to save lives to get bent, halting its plan to require fans to show proof of vaccination for COVID-19 or test negative for the coronavirus before attending a football game at Albertsons Stadium.
The school wrote in a statement on Friday, "In light of our declining campus positivity rates and high vaccination rates, the university will shift from testing all ticket holders in the student section to random sample testing of that population before next week's football game."
According to the Idaho Department of Health and Welfare, the percentage of Idaho's eligible population (12 and older) fully vaccinated is just 51.5%.
We're sure that Dr. Ashley Carvalho, completing her residency training in Boise, appreciates this decision. A family member of a COVID patient under her treatment threatened to shoot her last week, and police had to be called to the hospital.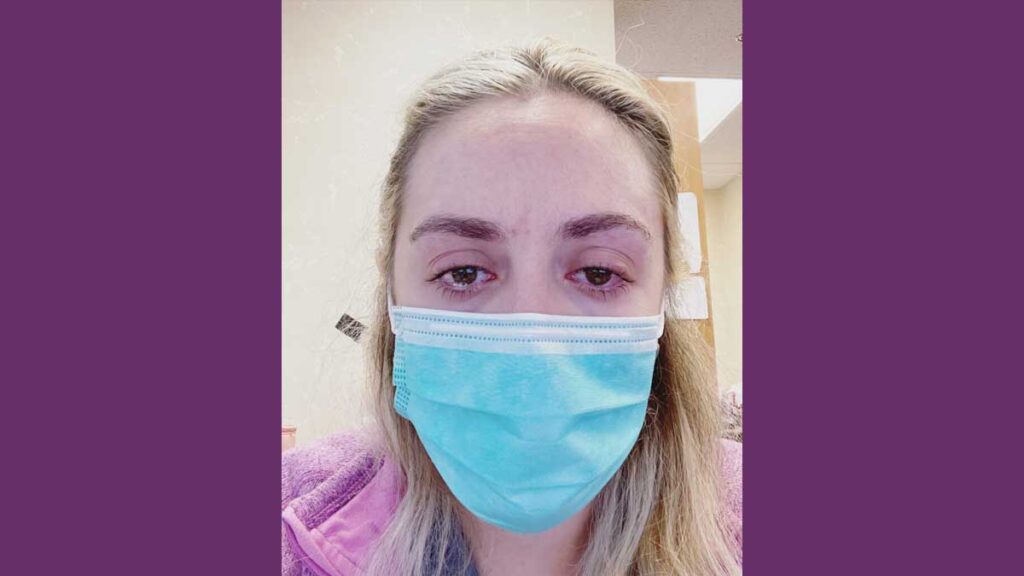 "I received a slew of verbal abuse from a patient's family members who called me an incompetent doctor, threatened me with physical violence, and demanded I give them my name and medical license number so they could sue. This was because I refused to prescribe Ivermectin, which is not proven to treat COVID-19 and is recommended only in clinical trials at this point, and hydroxychloroquine, which current research suggests is not effective or safe in treating COVID-19. My patient was struggling to breathe, but the family refused to allow me to provide care. A call to the police was the only solution."
But wait, there's more. In Coeur d'Alene, police had to fend off anti-mask and anti-vaccination protesters who attempted to storm the school district's board of trustees special meeting on Friday. Yes, the story is from KREM, and yes, we were roasted, but KREM has receipts in the form of videos of the incident (feel free to talk amongst yourselves).
Several physicians from Kootenai Health were slated to speak during the meeting as the hospital hit two milestones this week: its highest number of COVID-19 inpatients and the highest number of COVID-19 ICU patients at 43. The hospital in Coeur d'Alene typically only has 26 ICU beds.
The group was described as a "mob" of 200 people who were "extremely hostile."
Editor's Note: We remind you again, our state is supporting Idaho's bad choices. In the coming weeks, it is likely at least a couple of the people in this "mob" will be begging the doctors who had planned to speak today to save their lives.
Wait – there's more. Andy Grover, the executive director of the Idaho School Administrators Association, told the Idaho Board of Education that workers are leaving Idaho schools "for hiring bonuses and higher wages in fast food."
"When there's that kind of things to compete against, we don't have a chance," he said. "We just don't have employees. We've seen from 2 or 3 classified staff, all the way to 60 classified staff, that districts are missing across the state."
He said three school districts were closed Friday, two due to staffing shortages and one because of COVID-19 cases among students. He said open schools are also struggling with lower than normal attendance.
Montana
Montana reported 1,326 new COVID cases across the state where officials aren't reporting unvaccinated versus vaccinated cases. The state has 395 people hospitalized with COVID and didn't share how many are on ventilators.
In Billings, the city's largest hospital reported running out of "hallway space" to put patients while the ICU is operating at 160% capacity.
According to KHN, Billings Clinic said it might soon implement "crisis standards of care" that would force staff to save provisions for patients they can most likely save.
Yellowstone County is seeing the worst of the surge. The Montana Department of Health and Human Services reported 2,461 current active cases there, as much as the next two counties combined.
Another county health officer resigned in Montana. Blaine County public health nurse Jana McPherson-Hauser said her resignation would take effect October 15 because of the "constant negativity, pushback, disregard and lack of support" that health officials have faced throughout the coronavirus pandemic.
And in Helena, where a hospital is operating at crisis standards of care, state lawmakers questioned health officials on the severity of the situation.
During Wednesday's meeting, Rep. Jane Gillette, a Republican from Bozeman, disputed concern over the jump in new cases.
"I'm not sure I would feel really dismayed about the rate increase when you just think of it really mathematically," Gillette said. "… Just put in simple terms, if you had two (cases) at one point and you increased to four, you'd increase by 50%, so you just kind of have to put it in … more broad terms and not … lose the other data. So, for instance, when we look at the number of COVID cases per 100,000, we're pretty much just middle of the pack normal."
If being the sixth-worst in the United States is "middle of the pack," Montana is competing with its neighbor to the west in a race to the political bottom.
Oregon
Another 2,113 new confirmed and presumptive cases were added, bringing the state total to 320,990.
There were 855 COVID-19 hospitalizations, 30 fewer than the previous day, and 268 patients in ICU beds, which was an increase of five. There were 60 available adult ICU beds across the state of Oregon, which is an improvement from two weeks ago.
The OHA's latest COVID-19 forecast shows a slowing in the decline of daily cases and hospitalizations through mid-October. The report estimates 495 cases per 100,000 people, or an average of 1,480 daily cases and 81 hospitalizations for the two weeks between September 29 and October 12.
In our neighbor to the south, new COVID cases among children now outnumber those among the elderly.
In another sign that the anti-vaccination movement isn't as big as it presents itself, a little more than 5% of Oregon's 42,000 state employees have applied for vaccination exemptions. About 90% of the 2,284 requests come from people seeking religious exemptions. So far, almost half of state employees have provided proof of vaccination.
Misinformation
Taking the day off