Growing optimism – local and national update for September 23, 2021
Hospitals remain near capacity while increasing vaccination rates and mask mandates help reduce new COVID cases.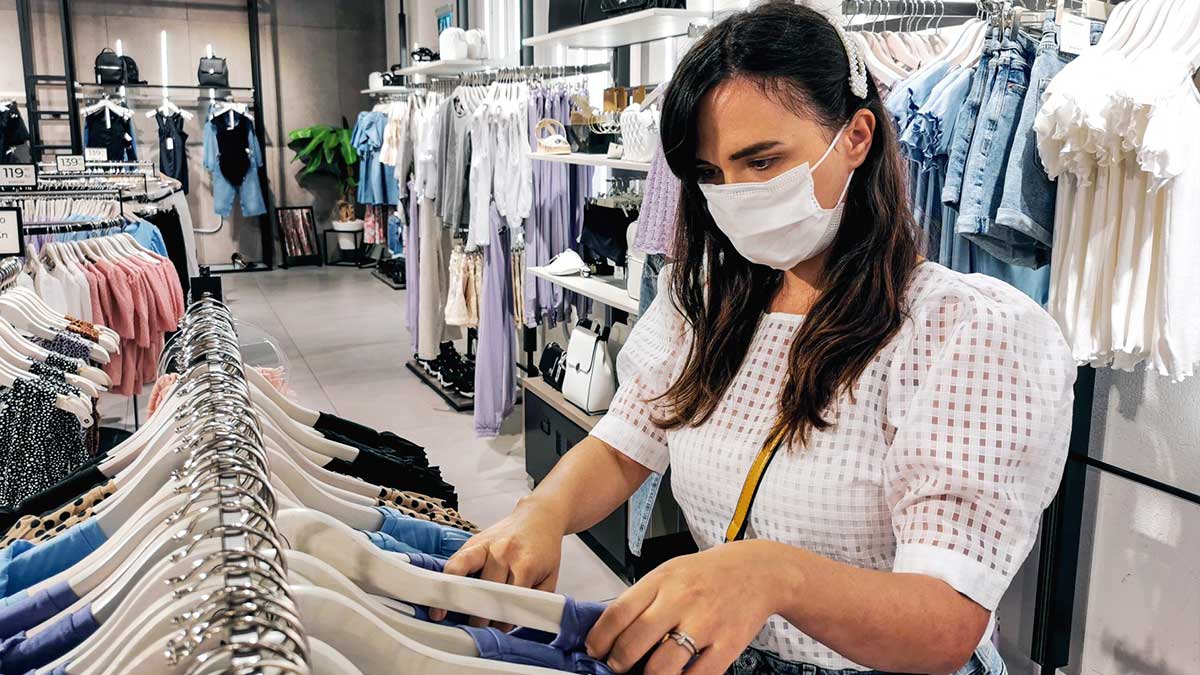 Knowledge is the best tool to fight against fear. A wise person chooses to be informed so they can make sound decisions. To join the fight against COVID misinformation, you can share this update through your social media platform of choice.
[KING COUNTY, Wash.] – (MTN) The latest numbers for Washington state were positive while our neighbors to the north and east continue to struggle. The number of new cases and hospitalizations remained stable, with little change from yesterday.
Governor Jay Inslee extended the eviction moratorium until October 23, as state, county, and local officials struggle to distribute funds.

More plaintiffs joined a lawsuit against Washington state, attempting to block the vaccine mandate for state employees, teachers, and healthcare workers.
Very little changed in area school districts, with minor adjustments for the number of quarantined students.
The CDC votes on booster shots for recipients of the Pfizer vaccine and recommends jabs for a narrow group of people.
Idaho and Alaska continue to operate under crisis standards of care, while Montana struggles to support overrun hospitals.
This update uses the latest data from the Washington State Department of Health (WSDOH), released on September 23, 2021.
---
Washington State Update for September 23, 2021
Washington state COVID update
Data for new cases provided the best news Washington state has received in months. In the South Central Hospital Region, which includes Benton, Franklin, Klickitat, Walla Walla, and Yakima counties, the 14 day moving average for new cases is 806.6 per 100K, statistically unchanged from yesterday. The Central Hospital Region, which represents King County, is 270.6, also statistically unchanged.
| Percent of Total Population Fully Vaccinated | Average 14-Day New Case Rate (unadjusted) |
| --- | --- |
| 50.00% or above (13 counties) | 479.2 |
| 40.00% to 49.99% (17 counties) | 694.2 |
| 28.10% to 39.99% (9 counties) | 761.6 |
14-Day New COVID Cases per 100K average by Vaccination Rate, Not Adjusted for Population
Through September 22, Washington's statewide 14-day rolling average is 456.0 COVID cases per 100K. Counties in the 1,000.0 to 1,399.9 range include Lincoln (1,285.1), Franklin (1,154.2) and Stevens (1,135.8). Counties in the 800.0 to 999.9 per 100K range include Adams, Asotin, Benton, Garfield, Grant, Grays Harbor, and Okanogan. Three counties, Chelan, Lewis, and Pend Oreille, are just under 800.0.
These numbers are a significant improvement from last week.
The rate of new cases and hospitalizations by age group was essentially unchanged.
| Age Group | 7-Day Case Rate | 7-Day Hospitalization Rate |
| --- | --- | --- |
| Ages 0-11 | 1979 | 1.4 (down) |
| Ages 12-19 | 206.4 | 1.2 |
| Ages 20-34 | 192.3 | 4.6 |
| Ages 35-49 | 197.9 (up) | 10.2 |
| Ages 50-64 | 138.6 | 17.2 |
| Ages 65-79 | 102.4 | 23.8 |
| Ages 80+ | 102.2 | 36.2 |
7-day case rate and 7-day hospitalization rate is per 100K within the age group – the target for 7-day case rate is <25.0, but there are other factors such as vaccination rates within the age groups, how many total tests within the 7-day period, and the positivity rate within each age group
The USA Today COVID Tracker reported 58 deaths on Wednesday.
COVID outbreak at Colville skilled nursing and rehabilitation center
An outbreak of COVID that started on August 25 spread through a COVID skilled nursing facility, sickening 74, resulting in five deaths. The incident at Pinewood Terrace Nursing Center was reported by the Tri-County Health District. Four of the five people that died were unvaccinated.
Governor Inslee extends eviction moratorium
Governor Jay Inslee extended the statewide eviction moratorium until October 31, 2021. Federal, state, and local officials have struggled to distribute federal funds from the American Rescue Plan and additional funds from the CARES Act.
The extension was made to give Washington counties more time to distribute funds to renters, qualified mortgage holders, and landlords.
More plaintiffs join the lawsuit challenging Washington's vaccine mandate for state employees and healthcare workers
Up to 500 more people joined a lawsuit filed on September 5 in Walla Walla, seeking to stop the Washington state vaccine mandate. The workers joining the case come from a cross-section of Washington, representing government employees at the state and local level, healthcare workers, and teachers.
The initial filing had 89 plaintiffs, and news reports indicate that count has swelled to around 600. KING 5 in Seattle reported on September 14, close to 4,800 employees were seeking exemptions, most on religious grounds. September 13 was the last day someone could file a request and not risk being fired if a decision was not made by the October 18 deadline.
Up to 120,000 workers are impacted by the state vaccine mandate between the requirement for certain state government organizations, educators, and healthcare workers. An exact number can only be estimated because some workers fall into multiple categories, such as healthcare workers in academia or school nurses.
William Cleary and his wife Sherra Rae have become the public face of the lawsuit. Mr. Cleary works for a very large King County fire department and is seeking a religious exemption. Ms. Cleary hasn't disclosed where she works and is seeking a medical exemption because she is pregnant. Mr. Cleary claims 100 to 150 of his coworkers are ready to walk off the force in a department with more than 1,000 employees.
Other mandates for state workers, colleges, and healthcare providers have yet to show a dramatic number of people quitting. Yesterday, United Airlines reported more than 97% of its employees got vaccinated. Last month, Hawaii reported almost 99% of all state employees followed its vaccine mandate. In Texas, Methodist Health which employees 36,000 people, saw less than 200 quit their jobs.
Travel Advisories
We recommend avoiding all travel to Spokane, Yakima, Klickitat, Benton, Franklin, and Walla Walla counties, along with Alaska, Idaho, and Montana. Hospital resources in these regions are constrained, and you may receive inadequate care if you experience a medical emergency.
Thank you
Thank you to our new subscribers and those of you who have made one-time contributions. On behalf of the entire team, thank you for helping us keep the lights on!
Vaccination
CDC advisory panel disagrees with FDA, votes to recommend boosters for more narrow group
An independent Centers for Disease Control and Prevention advisory panel voted to recommend seniors and other medically vulnerable Americans get a booster dose of Pfizer's COVID vaccine six months after their second dose.
The vote now awaits final signoff from the CDC director. If that happens, booster shots would quickly become available at pharmacies, doctors' offices, and other sites that provide the Pfizer vaccine.
The FDA and CDC rebuked the Biden Administration in separate votes, rejecting the broad booster shots President Joe Biden wanted. The CDC panel recommendation is more narrow than the FDA, which voted on September 17 to include people over 65, the immunocompromised, and employees such as healthcare workers who have high exposure to COVID.
In a unanimous vote, the CDC recommended boosters for people over 65 and the immunocompromised.
The booster shots are only available for people who received the Pfizer vaccine.
Hospital Status
According to the DoH COVID Dashboard, 22.4% of all acute care patients hospitalized in Washington have COVID. A hospital system caring for this many COVID-positive patients in acute care is considered to be under "severe stress." ICUs are at 89.6% of capacity statewide, with 34.6% of ICU patients fighting COVID.
The 7-day rolling average hospital admission rate for new COVID patients is 157 a day. The Department of Health reported 1,605 COVID patients statewide on September 22 and 279 on ventilators. The data for the last two days was adjusted again.
Tuesday: 1,579 patients and 278 on ventilators
Wednesday: 1,604 patients and 290 on ventilators, a new record
Back to School
School District
Status
Less than 10 Active Cases
10 or More Active Cases
Bellevue

YELLOW

– Bellevue (1)
– Eastgate (9)
– Enatai (32)
– Interlake (2)
– Lake Hills (13)
– Puesta del Sol (2)
– Wilburton (3)
None
Lake Washington

YELLOW

– Alcott Elementary (2*)
– Ella Baker Elementary (3*)
– Community School Elementary (7)
– Dickinson Elementary (2*)
– Eastlake High (1*)
– Einstein Elementary (1*)
– Evergreen Middle School (1*)
– Finn Hill Middle School (1*)
– Benjamin Franklin Elementary (2*)
– Robert Frost Elementary (9)
– Inglewood Middle School (3*)
– Juanita Elementary (2*)
– Juanita High School (1*)
– Kamiakin Middle School (4* – see below)
– Helen Keller Elementary (1*)
– Peter Kirk Elementary (2*)
– Kirkland Middle School (1*)
– Lake Washington High (1*)
– Lakeview Elementary (1*)
– Muir Elementary (1*)
– Redmond Elementary (2*)
– Redmond Middle School (1*)
– Redmond High School (1*)
– Rose Hill Elementary (1*)
– Rose Hill/Stella Schola Middle School (2*)
– Thoreau Elementary (4)
– Mark Twain Elementary (3*)


Northshore

RED

– Arrowhead Elementary (15)
– Canyon Creek Elementary (24)
– Canyon Park Middle School (8)
– Cottage Lake Elementary (16)
– Crystal Springs Elementary (56**)
– East Ridge Elementary (27)
– Fernwood Elementary (12**)
– Frank Love Elementary (27)
– Hollywood Hills Elementary (12)
– Inglemoor High School (7)
– Innovation Lab High School (9)
– Kenmore Elementary (16)
– Kenmore Middle School (41**)
– Kokanee Elementary (49)
– Leota Middle School (5)
– Lockwood Elementary (7)
– Maywood Hills Elementary (12**)
– North Creek High School (21**)
– Northshore Middle School (9**)
– Ruby Bridges Elementary (7)
– Secondary Academy for Success (9)
– Shelton View Elementary (19**)
– Skyview Middle School (73**)
– Sunrise Elementary (25)
– Timbercrest Middle School (27)
– Wellington Elementary (62)
– Westhill Elementary (6)
– Woodin Elementary (9)
– Woodinville High School (21)
– Woodmoor Elementary (21**)
– Bothell High School (11*/95)
Local Districts Scorecard – * indicates positive cases only ** indicates 5 or more confirmed positive cases
We redefined the school district statuses. Information for classroom and building closures has been a challenge to obtain, both for closures and reopening. We are adopting moving any school with more than 10 active COVID cases reported into the red, and we've adjusted the third column to reflect this change.
We had a parent-reported confirmed COVID case at Kamiakin Middle School on Tuesday. Because the Lake Washington School District updates its dashboard weekly, we don't know if this is in addition to the 3 cases reported on Monday or if any of those earlier cases have returned to class. We have set the number to 4.
There was no significant change in status in the three school districts we track.
We recommend that parents in the Bellevue and Lake Washington School District request better transparency on their publicly facing COVID dashboards.
Kirkland-Bellevue-Woodinville
No update
National Round-Up
Johns Hopkins University Cumulative Case Tracker is reporting 132,903 new cases and 2,785 deaths nationwide.
Alaska
Hospitals in Alaska continue to operate under crisis standards of care protocols, with the state reporting a record 1,330 new cases today. To put that in perspective, Alaska has less than half of the population of Idaho and reported an almost identical number of new cases today. Hospitalizations increased to 209, and the number of available ICU beds in the largest hospital in Anchorage had dwindled to seven.
Officials are planning to implement telework for most state employees
Idaho
Idaho also remains in crisis standards, with 1,345 new cases reported and just 15 ICU beds remaining statewide. ICU bed availability has improved since September 10, when the Gem State had 6 beds available.
With a peak in new cases forecasted to be more than a month away, morgues and funeral homes in Idaho are already struggling to deal with the number of corpses.
As a result, morticians are forced to find new ways to store bodies in — and sometimes outside — their facilities. At Bell Tower, owner Lance Cox said they'd converted a train car into an external refrigeration unit. The train car, which smells of diesel fuel and constantly produces considerable noise, can hold up to 56 bodies.
Ada County Chief Deputy Coroner Brett Harding said that in his 34-year career, he could only compare the number of deaths to two major events, from when he lived in Florida: the 2016 Pulse Nightclub shooting in Orlando and a 1996 ValuJet plane crash in the Everglades.
Some funeral homes are choosing to embalm bodies they wouldn't normally embalm because embalmed bodies don't need to be refrigerated.
Montana
Hospitals in Montana continue to struggle as multiple healthcare facilities teeter on moving to crisis standards of care. Officials reported 1,144 new COVID cases, with 407 hospitalized. There was scant information reported out of the state today.
Misinformation
Taking the day off
Like, Share, Follow, Support