New COVID cases and hospitalizations plummet – local and national update for September 22, 2021
Alaska implements statewide crisis standards of care and hospitalizations increased 10% overnight in Idaho.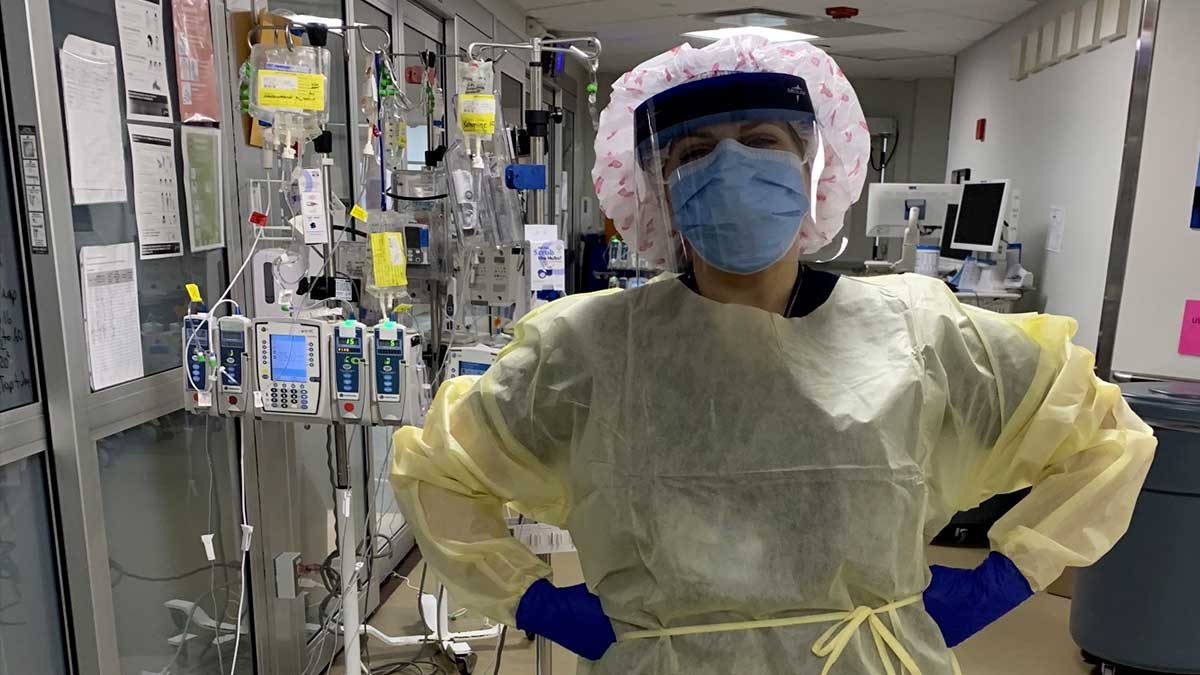 Knowledge is the best tool to fight against fear. A wise person chooses to be informed so they can make sound decisions. To join the fight against COVID misinformation, you can share this update through your social media platform of choice.
[KING COUNTY, Wash.] – (MTN) Hospitalizations and new COVID cases in Washington declined sharply today. Hospitals remain very stressed, particularly in rural areas and Eastern and Southwest Washington. We have lifted a travel advisory today based on the new data.
Our neighbors to our north and east are watching things go from bad to worse as Alaska declares crisis standards of care statewide. In Montana, more hospital systems are warning they are running out of the capability to provide adequate hospital care to all.

In Clallam and Jefferson County, COVID is hitting nursing homes hard, and county leaders blame the unvaccinated.
Trevor Bedford, Ph.D., and an Associate Professor of Vaccine and Infectious Disease forecasted that COVID is here to stay in a seminar conducted last week. Secretary of Health Dr. Umair Shah sent a second request for federal assistance, escalating to the Secretary of Health and Human Services.
For those waiting until the last minute to get vaccinated before the October 18 deadline, the Johnson and Johnson vaccine is challenging to find, but that will improve shortly. On the subject of hard to find, it appears we're moving to toilet paper shortage version 2.0. There's an ivermectin joke there, but we will take a pass.
Snohomish County officials hint that a vaccine mandate will be coming for county workers. City officials in Kirkland announce residential rent, mortgage, and utility aid is available.
Nationally, the FDA has authorized the Pfizer booster shots for people over 65, with health issues, and who have significant exposure to COVID as part of their jobs. On the subject of vaccines, breakthrough cases represent less than 1% of all confirmed COVID cases in Washington state.
We've updated our green, yellow, red status for schools to reflect better the data we can and can't get. Schools in all three districts we track reported new COVID cases or quarantines. The Northshore School District moves into the red, as Bothell High School now has 11 confirmed cases. Cincinnati Children's Hospital releases a study on the impact of universal masking has in schools.
Nationally, Americans are drinking – a lot. Former National Security Advisor Michael Flynn advises his followers not to touch the salad dressing.
The narrative that the anti-vaccination movement is vast takes another blow today with reports from United Airlines, Duke Health, and Novant Health report that 97% to 99% of all employees are now vaccinated.
This update uses the latest data from the Washington State Department of Health (WSDOH), released on September 22, 2021.
---
Washington State Update for September 22, 2021
Washington state COVID update
Data for new cases provided the best news Washington state has received in months. In the South Central Hospital Region, which includes Benton, Franklin, Klickitat, Walla Walla, and Yakima counties, the 14 day moving average for new cases is 797.0 per 100K, a significant decrease. This is the first time the number has dropped under 800 since Yakima Valley Memorial Hospital warned they were on the brink of crisis standards of care. The Central Hospital Region, which represents King County, dropped to 267.5.
| Percent of Total Population Fully Vaccinated | Average 14-Day New Case Rate (unadjusted) |
| --- | --- |
| 50.00% or above (13 counties) | 484.0 (down) |
| 40.00% to 49.99% (17 counties) | 700.7 (down) |
| 28.10% to 39.99% (9 counties) | 757.7 (down) |
14-Day New COVID Cases per 100K average by Vaccination Rate, Not Adjusted for Population
Through September 21, Washington's statewide 14-day rolling average dropped to 457.7 COVID cases per 100K. Counties in the 1,000.0 to 1,399.9 range include Lincoln (1,339.4), Franklin (1,079.0) and Stevens (1,069.3). Counties in the 800.0 to 999.9 per 100K range include Adams, Asotin, Benton, Chelan, Douglas, Garfield, Grant, Grays Harbor, Lincoln, Lewis, and Okanogan.
King, Jefferson, and San Juan Counties continue to have the lowest number of new cases per 100K people.
There is one concern in the data. Washington state has paused reporting information on how many tests are coming back positive. A message was added to the Dashboard Data Notes.
"On September 15, 2021, DOH stopped updating all metrics on the Testing tab and the testing data displayed on the Demographics tab. This pause will remain in effect through October 31, 2021. During this time, DOH will work to increase its capacity to process the increased testing data volume received in the last few months."
Declining total cases indicates that the percentages of positive tests are coming down. However, not having visibility into this data makes it impossible to predict long-term trends better.
The rate of new cases was down across every age group. Hospitalizations were down or flat for every age group except children birth to 11 years old. The increase in pediatric hospitalizations has leveled out.
| Age Group | 7-Day Case Rate | 7-Day Hospitalization Rate |
| --- | --- | --- |
| Ages 0-11 | 188.2 (down) | 1.6 |
| Ages 12-19 | 200.1 (down) | 1.2 (down) |
| Ages 20-34 | 184.9 (down) | 4.6 (down) |
| Ages 35-49 | 180.1 (down) | 10.7 |
| Ages 50-64 | 133.1 (down) | 17.5 |
| Ages 65-79 | 98.3 (down) | 23.0 (down) |
| Ages 80+ | 98.2 (down) | 36.2 (up) |
7-day case rate and 7-day hospitalization rate is per 100K within the age group – the target for 7-day case rate is <25.0, but there are other factors such as vaccination rates within the age groups, how many total tests within the 7-day period, and the positivity rate within each age group
The USA Today COVID Tracker reported 44 deaths on Tuesday.
Professor at Fred Hutchinson Cancer Research Center predicts COVID is here to stay
In a virtual seminar, Associate Professor of Vaccine and Infectious Disease Division at Fred Hutchinson Cancer Research Center Trevor Bedford, Ph.D., predicted that COVID was here to stay. The seminar was held on September 14, and a video was made public on Monday. Dr. Bedford called his future perspectives "necessarily depressing."
Associate professor Bedford's research predicts that COVID will be a seasonal disease, much like the flu is today. The study showed that COVID is currently fivefold more adaptive than the common flu virus (H3N2). New variants of COVID would continue to evolve, but researchers believed this will slow down over time and become less potent.
Currently, COVID is tenfold more deadly than the flu. Based on current data and models, Mr. Bedford sees a future where 20% to 30% of Americans would be sickened with COVID-19 annually. Using the available information, the number of COVID-19 deaths could be reduced to 50,000 to 100,000 a year, using the same tools we use today to fight the flu.
Currently, the United States healthcare system is incapable of supporting the number of hospitalizations that would occur if the general expectations in the seminar become a reality.
Although Fred Hutchinson Cancer Research Center is world-renowned for leading-edge cancer treatment, the research center has released almost 20 papers on infectious disease since 2018. Many cancer treatments suppress the immune system, making patients more vulnerable to common diseases such as the flu.
Governor Inslee and Secretary of Health Shah send second request for federal aid
After sending a request to Jeffrey Zients, the COVID-19 Response Coordinator, formally requesting "the deployment of Department of Defense medical personnel to assist with the current hospital crisis," Governor Jay Inslee and Secretary of Health Dr. Umair Shah sent a second request to HHS Secretary Xavier Becerra.
The new letter has a more urgent tone than the one sent on Friday and indicates a growing concern in Olympia on the state's ability to deliver medical care to its residents. Secretary Shah outlined the state's existing efforts to date, adding, "the unprecedented increase in hospital admissions and occupancy rates has created extreme stress on hospitals, long term care facilities, and health case workers."
"Fortunately, our hospitals in Washington have made a commitment to leverage all acute care hospital capacity in the state so that no one hospital alone must face implementing crisis standards of care."
"Despite these efforts, we are very concerned this will simply not be enough to alleviate the stress on health care capacity and ensure health care is available for those who need it most in our state. Staff shortages in our healthcare system continue to make this a dire situation."
Dr. Shah echoed Governor Inslee's request for assistance from the federal government, including "Department of Defense resources." This would be in addition to the 1,200 clinical and non-clinical workers previously requested to aid the state in an earlier request made to FEMA.
Johnson & Johnson vaccine supply is thin, but more doses are coming
For state employees, healthcare workers, and educators who are vaccine-hesitant or have decided to get the single dose Johnson & Johnson vaccine, some may have trouble getting the shot. In June, due to manufacturing problems, the federal government halted the distribution of the adenovector vector vaccine. Distribution restarted on September 10.
Currently, there are 84,082 doses available in Washington state, with another 59,700 on order. The extra doses are expected to be here before the October 4 deadline for workers to initiate getting vaccinated.
State officials believe there will be enough doses to cover the need. On September 10, the Washington Federation of State Employees ratified modifications to the state vaccine mandate. Over 80% of the nearly 47,000 state workers the union represents approved the measure.
Here we go again – where is the toilet paper
Issaquah, Washington-based Costco, warned customers that some essential household items such as toilet paper are in short supply. The company didn't specify which products were experiencing a tight supply, but on August 16, it indicated that toilet paper was an issue. There have been anecdotal reports on social media of bare paper product shelves in Costco and Walmart stores.
Last month, Proctor and Gamble announced they were ramping up paper product production due to growing demand.
Editor's Note: We know there is an ivermectin joke here, but we'll take a pass.
Snohomish County leaders hint a vaccine mandate for county workers is coming
During the health briefing on Tuesday, Snohomish County Executive Dave Somers said, "Very soon we will be under a vaccination mandate for our organization."
"There's a significant number of people who are saying they will not get vaccinated and would rather lose their jobs. So we are expecting to see some of that resistance," said Executive Somers.
The latest data shows COVID cases have declined in Snohomish County, but the transmission rate is as high as ever.
According to the Health Officer, more than 2-thousand students in Kindergarten to 12th grade were quarantined the first two weeks of September.
Residential rent, mortgage, and utility relief available to Kirkland residents
The City of Kirkland is partnering with community-based agencies to provide immediate financial assistance to Kirkland residents struggling to pay for their rent, mortgage, and utilities due to the COVID-19 pandemic. Please review the following information to determine if you qualify and learn how to apply for assistance.
Language and cultural navigators are available to help access the city's relief programs. These programs are made possible with funds through the American Rescue Plan Act.
To be eligible, the applicant must have a home mailing address in the city of Kirkland, have experienced a COVID hardship since March 2020, and have a household income no higher than 100% of the King County median income in the last 60 days. Additional information can be found on the city of Kirkland website.
COVID cases in Clallam and Jefferson County nursing homes spread by the unvaccinated
Last week, Clallam and Jefferson Counties health officer Dr. Allison Berry said seven outbreaks had been reported at long-term care facilities, with the largest outbreak occurring at Sequim Health & Rehabilitation Center.
As of Friday, the 17th, there were over 60 cases there, and on Tuesday, a sign was posted on one of their doors indicating there were active COVID-19 cases inside.
"The primary driver of these long-term care facility outbreaks is unvaccinated staff and a shocking amount of COVID in the community," Berry said, adding that the facilities were already stretched thin for staffing, and the delta variant has exacerbated the problem. She said most of the facilities have 50 percent or less of their staff fully inoculated. "When it runs through these facilities, all the unvaccinated folks get COVID. So now an already understaffed facility becomes a critically understaffed facility."
Travel Advisories
We recommend avoiding all travel to Spokane, Yakima, Klickitat, Benton, Franklin, and Walla Walla counties, along with Alaska, Idaho, and Montana. Hospital resources in these regions are constrained, and you may receive inadequate care if you experience a medical emergency.
We have lifted our travel advisory to Lincoln County.
Thank you
Thank you to our new subscribers and those of you who have made one-time contributions. On behalf of the entire team, thank you for helping us keep the lights on!
Vaccination
FDA panel authorizes COVID boosters for people over 65, immunocompromised, and healthcare workers
Today, the U.S. Food and Drug Administration amended the emergency use authorization (EUA) for the Pfizer-BioNTech COVID-19 Vaccine to allow for use of a single booster dose, to be administered at least six months after completion of the primary series.
Comirnaty was approved by the FDA on August 23 to prevent COVID-19 in individuals 16 years of age and older. On August 25, the FDA received a supplement from Pfizer Inc. seeking approval of a single booster dose for individuals 16 years of age and older. Last week, an FDA panel rejected the Biden Administration's plan to provide boosters for all. Instead, they approved a more narrow scope that protects groups that are experiencing the most breakthrough cases.
Eligible individuals include people over 65 years old, individuals at high risk of severe COVID, and people who frequently work in places where exposure to COVID puts them at high risk.
"Today's action demonstrates that science and the currently available data continue to guide the FDA's decision-making for COVID-19 vaccines during this pandemic. After considering the totality of the available scientific evidence and the deliberations of our advisory committee of independent, external experts, the FDA amended the EUA for the Pfizer-BioNTech COVID-19 Vaccine to allow for a booster dose in certain populations such as health care workers, teachers, and daycare staff, grocery workers and those in homeless shelters or prisons, among others," said Acting FDA Commissioner Janet Woodcock, M.D. "This pandemic is dynamic and evolving, with new data about vaccine safety and effectiveness becoming available every day. As we learn more about the safety and effectiveness of COVID-19 vaccines, including the use of a booster dose, we will continue to evaluate the rapidly changing science and keep the public informed."
The booster shots are only available for people who received the Pfizer vaccine.
Breakthrough COVID cases represent less than 1% of all Washington state infections
According to a new report from the Washington State Department of Health, fewer than 1% of fully vaccinated people have experienced a breakthrough case of COVID.
Since the first Washingtonian became vaccinated on January 17 through September 11, there have been 36,919 breakthrough cases. Although only 12% of cases were asymptomatic, just 9% were hospitalized, and less than 1% died.
Over three-quarters of the breakthrough cases were among people ages 20 to 64.
The 331 people who died ranged in age from 34 to 103, with a median age of 79.5. Over a third, 117 people, were in long–term care facilities.
Hospital Status
According to the DoH COVID Dashboard, 22.8% of all acute care patients hospitalized in Washington have COVID. A hospital system caring for this many COVID-positive patients in acute care is considered to be under "severe stress." ICUs are at 89.6% of capacity statewide, with 35.2% of ICU patients fighting COVID.
The 7-day rolling average hospital admission rate for new COVID patients is 166 a day. The Department of Health reported there were 1,540 COVID patients statewide on September 21 and 245 on ventilators. The data for yesterday was updated to 1,561 patients on Monday and 257 on ventilators. After a week of numbers hovering on what looked like a new plateau, all data indicates we are in a new decrease.
Back to School
School District
Status
Less than 10 Active Cases
10 or More Active Cases
Bellevue

YELLOW

– Bellevue (1)
– Eastgate (9)
– Enatai (32)
– Interlake (2)
– Lake Hills (13)
– Puesta del Sol (2)
– Wilburton (3)
None
Lake Washington

YELLOW

– Alcott Elementary (2*)
– Ella Baker Elementary (3*)
– Community School Elementary (7)
– Dickinson Elementary (2*)
– Eastlake High (1*)
– Einstein Elementary (1*)
– Evergreen Middle School (1*)
– Finn Hill Middle School (1*)
– Benjamin Franklin Elementary (2*)
– Robert Frost Elementary (9)
– Inglewood Middle School (3*)
– Juanita Elementary (2*)
– Juanita High School (1*)
– Kamiakin Middle School (4* – see below)
– Helen Keller Elementary (1*)
– Peter Kirk Elementary (2*)
– Kirkland Middle School (1*)
– Lake Washington High (1*)
– Lakeview Elementary (1*)
– Kirkland Middle School (37)
– Muir Elementary (1*)
– Redmond Elementary (2*)
– Redmond Middle School (1*)
– Redmond High School (1*)
– Rose Hill Elementary (1*)
– Rose Hill/Stella Schola Middle School (2*)
– Thoreau Elementary (4)
– Mark Twain Elementary (3*)


Northshore

RED

– Arrowhead Elementary (16)
– Canyon Creek Elementary (23)
– Canyon Park Middle School (6)
– Cottage Lake Elementary (14)
– Crystal Springs Elementary (58**)
– East Ridge Elementary (28)
– Fernwood Elementary (12**)
– Frank Love Elementary (24)
– Hollywood Hills Elementary (10)
– Inglemoor High School (7)
– Innovation Lab High School (9)
– Kenmore Elementary (17)
– Kenmore Middle School (42**)
– Kokanee Elementary (44)
– Leota Middle School (4)
– Lockwood Elementary (7)
– Maywood Hills Elementary (14**)
– North Creek High School (19**)
– Northshore Middle School (9**)
– Ruby Bridges Elementary (7)
– Secondary Academy for Success (9)
– Shelton View Elementary (18**)
– Skyview Middle School (76**)
– Sunrise Elementary (26)
– Timbercrest Middle School (28)
– Wellington Elementary (61)
– Westhill Elementary (6)
– Woodin Elementary (10)
– Woodinville High School (21)
– Woodmoor Elementary (19**)
– Bothell High School (11*/89)
Local Districts Scorecard – * indicates positive cases only ** indicates 5 or more confirmed positive cases
Today we are defining status red for a school district. Information for classroom and building closures has been a challenge to obtain, both for closures and reopening. We are adopting a metric of any school with more than 10 active COVID cases reported, and we will move that school into the right column.
We have a parent-reported Lake Washington School District confirmed COVID case at Finn Hill Middle School. The Bellevue School District reported 9 students in quarantine at Eastgate. The district did not report a confirmed COVID case in the school, suggesting the exposure happened off school grounds.
Northshore School District now has 9 schools with 5 to 9 confirmed cases, while Bothell High School reported 11 today. The district started weekly student-wide testing on Monday.
We recommend that parents in the Bellevue and Lake Washington School District request better transparency on their publicly facing COVID dashboards.
Cincinnati Children's Hospital releases study showing mask mandates lower COVID cases and quarantines
Dr. Katherine Auger, a pediatrician who cares for hospitalized children and associate chair of outcomes in the Cincinnati Children's pediatrics department, recently examined COVID-19 caseloads in seven Cincinnati-area schools to learn whether universal masking makes a difference.
Auger's study used data from seven school districts with a total of 64,500 students. Three districts require universal masking (including one that switched to full masking after a week of school), four require masking for kids in kindergarten through sixth grade but not for kids in grades seven through 12. Five of the districts also provided the data on quarantines.
After the 21 days of in-person learning, the data revealed:
COVID cases were 78% higher in schools without universal masking
The number of students being quarantined was 60% higher in schools without universal masking
Kirkland-Bellevue-Woodinville
No update
National Round-Up
In another sign that the national surge of Delta variant COVID cases is slowing down, the 7 day rolling average of COVID-related deaths increased to over 2,000 a day. This is the highest rate since March 1. Hospitalizations decreased to 91,500 after peaking at 103,000 at the beginning of September.
Americans are hitting the bottle
A new survey suggests that more than 18 months into the COVID-19 outbreak in the U.S., nearly 1 in 5 Americans is consuming an unhealthy amount of alcohol.
About 17% of respondents reported "heavy drinking" in the past 30 days, according to the survey conducted by analytics firm The Harris Poll and commissioned by Alkermes, an Ireland-based biopharmaceutical company.
The survey was conducted online from March 30 to April 7 among 6,006 U.S. adults ages 21 and older. Of those, 1,003 adults reported "heavy drinking."
Former National Security Advisor Michael Flynn has a new conspiracy theory
Michael Flynn, the former National Security Adviser to the Trump administration, reported a new plot by the so-called "Deep State." The vaccine is going to be put in American's salad dressings.
"Somebody sent me a thing this morning where they're talking about putting the vaccine in salad dressing," said Flynn. "Have you seen this? I mean, it's — and I'm thinking to myself, this is the Bizarro World, right? This is definitely the Bizarro World … these people are seriously thinking about how to impose their will on us in our society, and it has to stop."
Yes, we know this seems like fake news, but we have receipts.
Jesse Jackson released from residential care after breakthrough infection
The Rev. Jesse Jackson, 79, was released Wednesday from a Chicago facility a month after being hospitalized for a breakthrough COVID-19 infection. His wife Jacqueline, 77, was also infected but was not vaccinated. She required oxygen and a brief intensive care unit stay and was released this month.
The civil rights icon has severe Parkinson's disease and other comorbidities.
United Airlines reports over 97% of employees got vaccinated
In what is becoming a common trend, United Airlines joined a growing list of businesses, hospitals, and colleges that mandated vaccinations and reached a high level of acceptance. With over 97% already vaccinated, employees still have another week left before they will face termination. The airline reported there was a small number of exception requests being evaluated.
The airline has more than 67,000 employees.
Mormon Church to require masks in temples
The Church of Jesus Christ of Latter-day Saints announced Wednesday that masks will be required inside temples to limit the spread of COVID-19.
Church leaders said in a statement that masks will be required temporarily to keep temples open. The message was the latest in a series of statements from church leaders encouraging masking and vaccination efforts against COVID-19.
Alaska
Today in Alaska, the sum of all fears was realized with Governor Mike Dunleavy announcing that all hospitals will be operating under crisis standards of care. Alaska joins Idaho as the only two states since the pandemic started to make a statewide emergency declaration.
A combination of short staffing and high numbers of COVID-19 patients is overwhelming medical facilities in Anchorage, Mat-Su, and Fairbanks. Rural hospitals say they struggle to transfer patients to urban centers for higher care. At least one patient died recently when a bed in Anchorage wasn't available.
Officials announced that the Alaska Department of Health and Social Services enabled crisis standards of care Wednesday through a new addendum to the state's existing COVID-19 public health order.
FEMA is sending 300 registered nurses and 100 certified nursing assistants to support struggling Alaska hospitals.
Alaska hospital administrations warned of a "catastrophe" back in July, which went ignored by government leaders.
The 7-day moving average for new cases set another record, 823 per 100,000 people – the highest in the United States.
Florida
Following Idaho's lead, Governor Ron DeSantis appointed Dr. Joseph Ladapo as Florida's next surgeon general.
Ladapo is a critic of mask-wearing, lockdowns, and vaccines, and his appointment comes as public health experts urge the state to take a more serious approach to the pandemic.
Hawaii
We have reported on the Aloha Freedom Coalition, an anti-vaccination group that has led protests in the Aloha State. Chris Wikoff, one of the founders, was hospitalized with COVID, and now he wants to end his association with the group.
"We were told the COVID virus was not that deadly. It was nothing more than a little flu. I can tell you it's more than a little flu," he said.
Wikoff and his wife both caught COVID. Her case was mild, but his required hospitalization at the peak of Hawaii's surge. He was initially taken to Queen's Medical Center West but had to be moved to another facility due to a lack of staffed beds.
"I was in a bed. I can't move, I can't breathe," he recalled, about the experience. "I was afraid I was going to die."
He was treated with Remdesivir and is now considering getting vaccinated because his doctor and family members ― some of whom are physicians ― are recommending it.
Wikoff said he asked the Aloha Freedom Coalition to remove his name as a member on its state business registration.
"I no longer want to participate. I want to mind my own business and isolate," he said.
Idaho
Idaho remains in crisis standards as the number of hospitalized COVID patients surged 10% overnight, to 760, with 202 in intensive care. St Luke's Hospitals reported almost 88% of all hospitalized COVID patients and 98% in the ICU are unvaccinated.
In Coeur d'Alene, pediatric doctors from across the panhandle talked about the growing number of hospitalized children.
"We recognize that children greatly benefit from in-person learning for so many reasons, but it needs to be done safely," Dr. Vanessa Carroll, Pediatric Medical Director at Kootenai Health, said.
They gave a resounding recommendation that schools begin universal masking, social distancing, and for anyone eligible to get vaccinated.
Due to the delta variant, the children they are seeing come in with COVID-19 are sicker than in previous waves and, with children under the age of 12 unable to get vaccinated yet, they are more at risk to come in seriously ill.
Tanya Heidenreich, a psychiatric nurse practitioner at Kootenai Health, said that COVID-19 goes beyond physical illness.
"These children are experiencing symptoms that are similar to trauma," she said. "They get made fun of if they wear a mask, they get made fun of if they don't wear a mask, They don't know who to believe."
Montana
In Big Sky Country, COVID hospitalizations also continue to grow, approaching 400 needing care. The hospital in the state capital of Helena continues to operate under crisis standards of care, with hospitals in Bozeman, Missoula, and Billings preparing to make the same decisions.
Today, officials at Barrett Hospital in Dillon warned that they were close to implementing crisis standards of care.
"When crisis standards of care are in effect, people who need medical care may get care that is different from what they expect. For example, patients admitted to the hospital may find that hospital beds are not available, or that needed equipment is not available. They may have to wait for a bed to open or be moved to another hospital in or out-of-state that has the resources they need."
"Providers and health care facilities across Montana are currently experiencing limitations in their ability to provide the standard of care that we all wish to provide to our communities and normally expect to provide," said Dr. Greg Moore, Chief Medical Officer. "This situation may persist for some time and is everchanging day-by-day, which has required Barrett Hospital & HealthCare to consider implementing crisis care standards to ensure the most equitable allocation of limited resources for patient care."
"While the current increase in patient numbers is moving Barrett Hospital & HealthCare closer to having to implement crisis care standards, Barrett Hospital & HealthCare is diligently working to avoid having to do so."
In Kalispell, Logan Health released data on the COVID patients under their care. The 288-bed facility has 42 COVID patients, with 9 in the ICU and 5 on ventilators. Of the 9 people in the ICU, only one is vaccinated.
Missouri
After multiple threats and incidents at Cox Medical Center in Springfield, hospital staff has been issued GPS-equipped panic buttons to summon security.
North Carolina
In another blow to the narrative that hospital personnel is leaving in large numbers due to vaccination mandates, Novant Health reported 99% of their employees followed the hospital system's mandate.
All of Novant's roughly 35,000 workers across North Carolina, South Carolina, and Georgia were required to receive at least one dose of a COVID-19 vaccine or obtain an approved medical or religious exemption by September 15. Across the three southern states, 375 have not been vaccinated or submitted an exemption request and face termination in five days.
Duke Health, which employs more than 23,000 people in North Carolina, also had their deadline to get vaccinated pass. Officials reported over 98% of staff got vaccinated, increasing from 77% in July, and they are still compiling data.
Oregon
A school employee in Roseburg is on leave after showing up to work on Friday in Blackface protesting COVID restrictions.
Superintendent Joe Mack wrote in a statement, "I am horrified, angry and ashamed that this happened, as is nearly every other staff member. The students of color in Newberg deserve so much more. This goes against everything I and the vast majority of NSD staff believe and is unfathomably offensive.
If we had the power to entirely eliminate deep-seated racism, we would in a heartbeat. But the painful truth is that clearly, racist behavior exists in our town, in our state, and our world—not just in the major and overt ways we've seen recently, but in subtle ways that affect people of color every single day. We must interrupt and respond; we must do better.
It is important to remember the terrible historical context of Blackface: how it has been used to misrepresent and demean Black communities and how much harm and pain it continues to cause. This behavior represents violence and evokes trauma; it is beyond unacceptable.
It is also important to acknowledge that references to our nation's horrific history of the slave trade, which were made in the recent social media incident, have devastating consequences to our students whom we love and serve. It, too, is beyond unacceptable."
Misinformation
Taking the day off
Like, Share, Follow, Support