Local and national COVID update for September 21, 2021
Hospitalizations tick upward as the state sets a new record for the number of people on ventilators.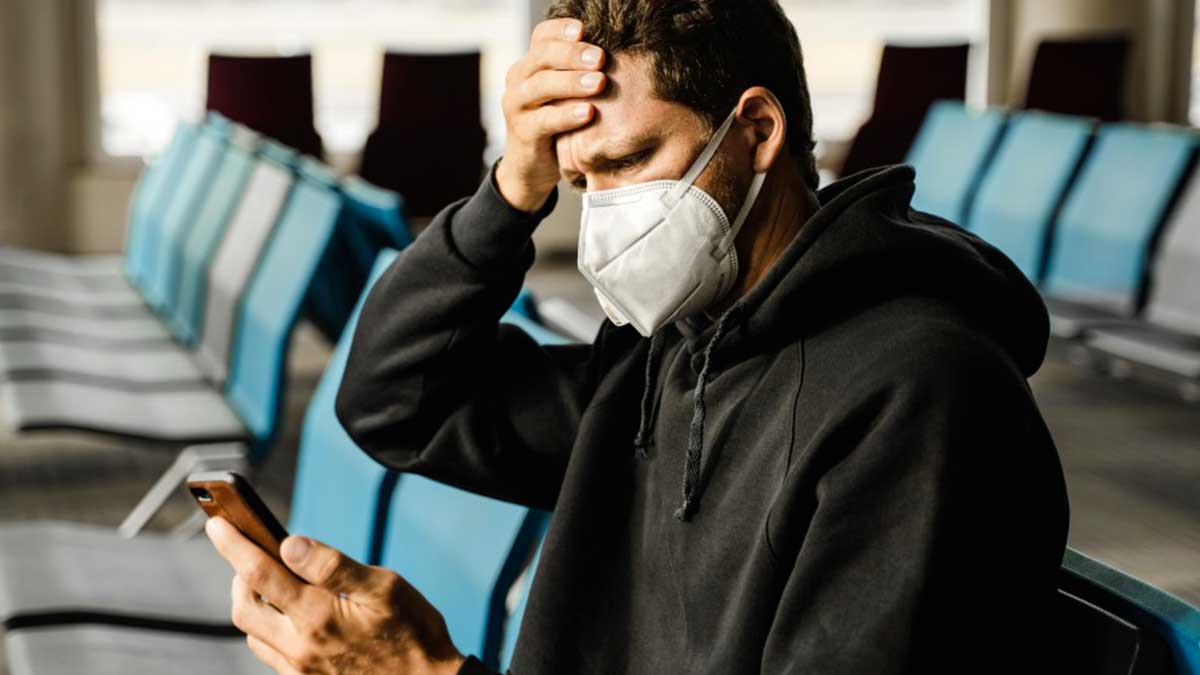 Knowledge is the best tool to fight against fear. A wise person chooses to be informed so they can make sound decisions. To join the fight against COVID misinformation, you can share this update through your social media platform of choice.
[KING COUNTY, Wash.] – (MTN) Today's data is mixed but supports the story that Washington state is in a pandemic of the unvaccinated. The gap between hospital districts widened again, and Lincoln County is now averaging more than 1,600 new cases per 100,000 people.
New cases are down for all age groups, while hospitalizations increased and the number of patients on ventilators set a new record.

Seattle Mayor Jenny Durkan extended the eviction moratorium to January 15, 2022. Supporters of 20 Redmond firefighters were planning to "swarm" the city council meeting tonight. A Mill Creek coffee shop is being harassed after requiring proof of vaccination for entry. Governor Jay Inslee calls out Idaho Governor Brad Little for "clogging up my hospitals."
Johnson and Johnson issues a statement that the Phase 3 trial for booster shots was favorable, but we're still months away from additional guidance.
Things improved dramatically in the Bellevue School District, while Kamiakin Middle School in the Lake Washington School District can't catch a break. The Northshore School District adds an eighth school with more than 5 active COVID cases, however, the number of new cases detected has dropped dramatically.
Someone thought it would be amusing to paint swastikas at St Luke's Hospital in McCall, Idaho. In Montana, the health officer of Sanders County was forced to resign for writing letters to the editor of local papers encouraging vaccination. Alaska has the highest rate of growth for new COVID cases in the United States.
This update uses the latest data from the Washington State Department of Health (WSDOH), released on September 21, 2021.
---
Washington State Update for September 21, 2021
Washington state COVID update
Today is the first day the 14-day moving average for new cases does not include data from Labor Day weekend. In the South Central Hospital Region, which includes Benton, Franklin, Klickitat, Walla Walla, and Yakima counties, new cases are 862.5 per 100K, and the Central Hospital Region, which represents King County, the rate is 295.7.
| Percent of Total Population Fully Vaccinated | Average 14-Day New Case Rate (unadjusted) |
| --- | --- |
| 50.00% or above (13 counties) | 518.0 |
| 40.00% to 49.99% (17 counties) | 774.2 (up) |
| 28.10% to 39.99% (9 counties) | 836.1 (up) |
14-Day New COVID Cases per 100K average by Vaccination Rate, Not Adjusted for Population
The biggest change now that Labor Day Weekend is out of the data was among the 40% to 49.99% vaccinated counties. Although the least vaccinated counties also increased, the jump was smaller. Overall, we would label this as good news.
Through September 20, Washington's statewide 14-day rolling average was 493.6 COVID cases per 100K, which is statistically unchanged from Monday. Lincoln County reported 1,601.8 new cases per 100K – we're out of words in the thesaurus. Counties in the 1,000.0 to 1,399.9 range include Grays Harbor (1,023.8) Franklin (1,161.6) and Stevens (1,183.8). Counties in the 800.0 to 999.9 per 100K range include Adams, Asotin, Benton, Chelan, Clallam, Douglas, Garfield, Grant, Lewis, Okanogan, Pend Oreille, and Yakima. It is worth noting that Adams, Grant, and Okanogan Counties are at 975.0 or above, just under the 1,000 threshold. Additionally, Walla Walla County is at 783.0, just under the 800 threshold.
King, Jefferson, and San Juan Counties had the lowest number of new cases per 100K people.
The Johns Hopkins Washington State Overview is not reporting accurate data. If 83% of COVID tests are coming back positive in Washington state, it's been great knowing you (hint – they're not). Without clear insight into how many tests are coming back positive, it is harder to understand ongoing trends.
The rate of new cases was down across every age group. Hospitalizations were down or flat for every age group except children birth to 11 years old. The increase in pediatric hospitalizations is slowing down, which is good news. As a footnote, the 103.6 per 100K new cases for ages 65 to 79 and ages 80 and over is not a typographical error.
| Age Group | 7-Day Case Rate | 7-Day Hospitalization Rate |
| --- | --- | --- |
| Ages 0-11 | 208.3 (down) | 1.5 (up) |
| Ages 12-19 | 227.4 (down) | 2.0 |
| Ages 20-34 | 210.3 (down) | 5.1 (down) |
| Ages 35-49 | 196.3 (down) | 10.5 (down) |
| Ages 50-64 | 146.2 (down) | 18.1 (down) |
| Ages 65-79 | 103.6 (down) | 24.0 |
| Ages 80+ | 103.6 (down) | 33.3 (down) |
7-day case rate and 7-day hospitalization rate is per 100K within the age group – the target for 7-day case rate is <25.0, but there are other factors such as vaccination rates within the age groups, how many total tests within the 7-day period, and the positivity rate within each age group
The USA Today COVID Tracker reported 70 deaths on Monday. The Monday report includes the weekend, so this should not be viewed as a single-day total.
Seattle Mayor Jenny Durkan extends eviction moratorium until next year
Embattled Seattle Mayor Jenny Durkan announced the city is extending the eviction and utility shutoff moratorium to January 15, 2022. The extension applies to residential and commercial evictions. The American Rescue Plan Act, signed by former President Donald Trump, and the CARES Act signed by President Joe Biden in March, earmarked billions in funds for individuals, businesses, and landlords nationwide.
As reported by the Seattle Times, 60,000 Seattle area renters are behind on rent. Since June, the City has distributed more than $15 million of the first allocation of the American Rescue Plan rent relief to tenants and landlords.
The executive order continues tenant protections prohibiting landlords from issuing notices of termination or otherwise initiating eviction actions with the courts unless there is an imminent threat to the health and safety of the community. Late fees, interest, or other charges due to late payment of rent during the moratorium are not allowed. However, tenants are still legally obligated to pay rent during the moratorium, and landlords are encouraged to offer flexible payment plans.
The moratorium on eviction of nonprofit and small business commercial tenant applies to independently-owned businesses with 50 employees or fewer per establishment, state nonprofits, and 501(c)3) nonprofits. The extension also prevents eligible small businesses and nonprofits from incurring late fees, interest, or other charges due to late payment during the moratorium.
Redmond firefighters and supporters plan to "swarm" city council meeting tonight
Tension is building in Redmond, where the supporters of up to 20 firefighters who have requested religious exemptions plan to "swarm" the city council meeting tonight. Family members and firefighters who filed for exemptions now believe they won't be granted.
"For us to even contemplate to fire any of these heroes, shame on us," said firefighter mother Sknge Alsin. "We should keep every job intact."
Alsin's daughter Kayleight is married to a firefighter. Her husband joined the department after spending 10 years as a Redmond cop. 
Redmond has 164 full-time firefighters, according to the report by FOX Q13 in Seattle. The National Testing Network, Job Information page for the Redmond Fire Department indicates that all firefighters with the city must be trained as emergency medical technicians.
"The City of Redmond Fire Department has more than 165 dedicated employees providing fire and life safety services to the City of Redmond and King County Fire District 34.  Line personnel work a 48/96 schedule (two days on and four days off), and all Firefighters are trained as Emergency Medical Technicians (EMT)."
In Washington state, EMTs are considered healthcare providers and are required to have a variety of vaccinations. This includes Hepatitis B, Varicella (chickenpox), MMR, and the seasonal flu vaccine. For individuals challenging the COVID vaccine mandate for deeply held religious beliefs against abortion, acceptance of the existing vaccine requirements likely invalidates their exemption request.
A common objection among those seeking a religious exemption is the use of cloned human embryonic kidney cells (HEK-293) in the research, testing, development, or production of the COVID vaccines. The mRNA vaccines used HEK-293 in the testing and development, and the inert adenovirus vaccination by Johnson & Johnson uses the cells in production. The challenge those seeking an exemption face is the vaccines for Hepatitis B, Varicella, and Rubella (part of the MMR) also used HEK-293 cells.
Additionally, only a handful of religions reject vaccination as a tenet of faith. The leadership of Islam, Judaism, as well as the Pope and the President of the Mormon Church, have advised their adherents to get vaccinated. In the United States, some local bishops have bucked the Vatican.
Mill Creek coffee shop harassed by anti-vaccination activists
Savvanah Jackson created Mixed Coffee in Mill Creek to create a space with the BIPOC community while sharing Black and Ecuadorian culture with her customers. The business announced they would require proof of vaccination to dine inside the business. After announcing the requirement, her staff has suffered harassment from people defying the policy.
In a video posted on Instagram, Ms. Jackson pleaded for people to be rational and civil.
"I'm tired of seeing my employees stand at the register and watch them get screamed at. It's not okay, and it's not okay to just be so hateful towards other people."
"Please don't come in here and disrupt and scream at my employees for doing their job."
At the beginning of the COVID pandemic, Ms. Jackson's grandmother became ill with COVID. After a 93 day battle, she ended her fight.
Governor Jay Inslee calls on Idaho to 'take some commonsense measures'
Governor Inslee called out Idaho leadership about not doing enough to control the ongoing surge of COVID cases in the Gem State. On an appearance on MSNBC, the governor claimed that the patients from Idaho are "clogging up my hospitals."
"Today in my state, Washington citizens in many cases cannot get heart surgery, cannot get cancer surgery that they need, because we are having to take too many people of unvaccinated nature and unmasked, many of whom come from Idaho, and that's just maddening frankly," Inslee said. "So we are calling for Idaho and the leaders there to lead and take some commonsense measures. I'm disappointed the governor of Idaho has spent more time trying to reduce protection by reducing vaccine usage instead of concentrating on this, and then clogging up my hospitals."
Travel Advisories
We recommend avoiding all travel to Spokane, Lincoln, Yakima, Klickitat, Benton, Franklin, and Walla Walla counties, along with Alaska, Idaho, and Montana. Hospital resources in these regions, except Lincoln County, are so constrained that you may receive inadequate care if you experience a medical emergency.
We recommend avoiding travel to Lincoln County because the number of new cases per 100K residents exceeds 1,500.
Thank you
Thank you to our new subscribers and those of you who have made one-time contributions. On behalf of the entire team, thank you for helping us keep the lights on!
Vaccination
Johnson & Johnson reports on booster shot effectiveness
Johnson & Johnson reported that a booster shot of the Johnson & Johnson COVID vaccine provides 94% protection against getting coronavirus in the United States. This would rival the effectiveness of the Moderna vaccine, according to the CDC MMWR study released on September 10.
"Our large real-world evidence and Phase 3 studies confirm that the single-shot Johnson & Johnson vaccine provides strong and long-lasting protection against COVID-19-related hospitalizations. Additionally, our Phase 3 trial data further confirm protection against COVID-19-related death," said Mathai Mammen, M.D., Ph.D., Global Head, Janssen Research & Development, Johnson & Johnson. "Our single-shot vaccine generates strong immune responses and long-lasting immune memory. And, when a booster of the Johnson & Johnson COVID-19 vaccine is given, the strength of protection against COVID-19 further increases."
Johnson & Johnson reported that Phase 3 testing of its booster shots was a randomized, double-blind, placebo-controlled clinical trial designed to evaluate the safety and efficacy of a two-dose vaccine regimen, given at a 56-day interval, versus placebo in adults 18 years old and older with and without comorbidities associated with an increased risk for severe COVID-19.
The press release did not provide insight into how large the study was or if testing was done in other countries. It also did not indicate if the study was done before, during the rise of, or after the Delta variant became the dominant strain.
The company indicated that full data would be submitted for publication "in the coming months."
If you're among the 15 million Americans with the Johnson & Johnson vaccine wondering what's next, you're going to have to wait longer.
Hospital Status
According to the DoH COVID Dashboard, 21.2% of all acute care patients hospitalized in Washington have COVID. A hospital system caring for this many COVID-positive patients in acute care is considered to be under "severe stress." ICUs are at 90.4% of capacity statewide, with 35.0% of ICU patients fighting COVID.
The 7-day rolling average hospital admission rate for new COVID patients is 165 a day, a significant drop in recent hospitalizations. The Department of Health reported there were 1,604 COVID patients statewide on September 20 and 290 on ventilators. That is an increase of 25 patients and a new record for Washingtonians requiring ventilators.
MultiCare Deaconess Hospital in Spokane reported on the psychological toll the constant cases and death is having on staff.
On Friday, one nurse was caring for three patients. ICU charge nurse Kimberly Davisson is trying to give these nurses support in the form of an on-call "extender" staff member, who can run to get supplies, administer medicine or help flip a patient over.
"I went to a rapid response on the COVID floor, and the nurse was really struggling with what was happening with her patient, and she said, 'This is my last week, I can't do it anymore,'" Davisson recalled.
Back to School
School District
Status
Quarantines
Closures
Bellevue

YELLOW

– Bellevue (1)
– Enatai (32)
– Interlake (2)
– Lake Hills (13)
– Puesta del Sol (2)
– Wilburton (3)
None
Lake Washington

YELLOW

– Alcott Elementary (2*)
– Ella Baker Elementary (3*)
– Community School Elementary (7)
– Dickinson Elementary (2*)
– Eastlake High (1*)
– Einstein Elementary (1*)
– Evergreen Middle School (1*)
– Benjamin Franklin Elementary (2*)
– Robert Frost Elementary (9)
– Inglewood Middle School (3*)
– Juanita Elementary (2*)
– Juanita High School (1*)
– Kamiakin Middle School (4* – see below)
– Helen Keller Elementary (1*)
– Peter Kirk Elementary (2*)
– Kirkland Middle School (1*)
– Lake Washington High (1*)
– Lakeview Elementary (1*)
– Kirkland Middle School (37)
– Muir Elementary (1*)
– Redmond Elementary (2*)
– Redmond Middle School (1*)
– Redmond High School (1*)
– Rose Hill Elementary (1*)
– Rose Hill/Stella Schola Middle School (2*)
– Thoreau Elementary (4)
– Mark Twain Elementary (3*)


Northshore

YELLOW

– Arrowhead Elementary (16)
– Bothell High School (72**)
– Canyon Creek Elementary (25)
– Canyon Park Middle School (5)
– Cottage Lake Elementary (14)
– Crystal Springs Elementary 38)
– East Ridge Elementary (29)
– Fernwood Elementary (12**)
– Frank Love Elementary (24)
– Hollywood Hills Elementary (10)
– Inglemoor High School (5)
– Innovation Lab High School (8)
– Kenmore Elementary (17)
– Kenmore Middle School (37**)
– Kokanee Elementary (39)
– Leota Middle School (3)
– Lockwood Elementary (7)
– Maywood Hills Elementary (12)
– North Creek High School (18**)
– Northshore Middle School (8**)
– Ruby Bridges Elementary (7)
– Secondary Academy for Success (9)
– Shelton View Elementary (17**)
– Skyview Middle School (79**)
– Sunrise Elementary (29)
– Timbercrest Middle School (28)
– Wellington Elementary (58)
– Westhill Elementary (6)
– Woodin Elementary (9)
– Woodinville High School (21)
– Woodmoor Elementary (20**)
Local Districts Scorecard – * indicates positive cases only ** indicates 5 or more confirmed positive cases
We have a new Lake Washington School District confirmed COVID case at Kamiakin Middle School, resulting in 5 students quarantining. On Monday, the district reported there were 3 confirmed cases, so we have increased the number to 4. The district has not shared how many students are in quarantine, so we have removed the number.
The Bellevue School District reported that COVID cases and quarantines at multiple schools cleared. The district currently has 6 schools with confirmed COVID cases and or students in quarantine.
Northshore School District added another school reporting 5 or more confirmed COVID cases, bringing the total to 8. The district has 323 students and faculty in quarantine and 14 new positive cases in the last week, which is a significant decrease in new cases. There are 9 confirmed cases at Bothell High School, 7 among staff members.
We recommend that parents in the Bellevue and Lake Washington School District request better transparency on their publicly facing COVID dashboards.
Kirkland-Bellevue-Woodinville
No update
National Round-Up
In a sad sign that the national surge of the Delta variant may be coming to an end, the daily average of COVID-related deaths increased to over 1,900 a day. The last time the rate was this high was in March 2021, as the Alpha variant reached its conclusion.
"There is a very real risk you'll end up in the hospital or even in the obituary pages," Dr. Bruce Vanderhoff, chief medical officer for the Ohio Department of Health, said to the unvaccinated. "Don't become a statistic when there is a simple, safe, and effective alternative to go out today and get vaccinated."
Many low-vaccination communities also have high rates of conditions like obesity and diabetes, said Dr. William Moss of Johns Hopkins. And that combination — along with the more contagious delta variant — has proved lethal.
Johns Hopkins University Cumulative Case Tracker is reporting 201,648 new cases and 2,302 deaths nationwide. This number would include data from over the weekend.
The United States government cut a deal to buy over $1 billion worth of rapid test kits from Abbott Laboratories and Cellitrion, Inc. The Biden Administration also agreed to a smaller deal with Quidel Corp, OraSure Technologies, and Intrivo.
Demand for rapid tests exploded after the reopenings of K-12 schools and an earlier mandate by the White House that will require most U.S. federal employees to either get vaccinated or receive weekly tests.
Alaska
The situation in Alaska remains dire, with the state seeing the highest growth rate for new cases in the United States. Statewide, 16 ICU beds were available Tuesday morning, 12 in Anchorage. The 7-day rolling average for new COVID cases statewide grew to 801 per 100K on Tuesday, with 2,054 new confirmed cases over the weekend. The number of hospitalized COVID patients did drop to 196, with 74 on ventilators.
Idaho
Idaho remains in crisis standards of care statewide and added 1,829 new confirmed COVID cases over the weekend with 36 deaths. The state was caring for 686 COVID patients with 180 in intensive care. During the wave that struck in early 2021, Idaho set a record of 496 COVID patients and 122 in intensive care. Since the first case arrived in Idaho, 11,800 healthcare workers in the state have been infected with COVID.
Governor Brad Little released $10 million in funding to address the growing needs in Idaho hospitals, primary and urgent care clinics and skilled nursing facilities due to the recent surge in COVID-19 patients needing care. The governor wants to expand the number of monoclonal antibody clinics in the state. Still, Idaho is experiencing a shortage of the drug, as are many other states in the country.
After being criticized by Washington Governor Jay Inslee, Governor Little fired back.
"Governor Inslee blames Idaho, yet Spokane County and the surrounding area on his side of the border continue to be hot spots for virus activity with the lowest vaccination rates in the entire State of Washington, despite Governor Inslee issuing vaccine mandates and mask mandates," Little said.
The Idaho Department of Health and Welfare continues to predict that Idaho will be seeing 30,000 new COVID cases a week by mid-October. If that is true, the hospitalization peak won't come until early November, with deaths peaking around Thanksgiving.
Idaho Health and Welfare Director Dave Jeppsen shared that his mother had a stroke on the same day statewide crisis standards of care were implemented.
"Things were different in the E.R.," Jeppesen said. "There were other patients receiving care in the waiting room. My mom fell when she had her stroke and there was a concern that she had broken bones. The X-rays were done in a non-traditional X-ray area with a longer wait than usual. Fortunately, she did not break any bones. Normally a person in her condition would be held overnight for observation. Because of crisis standards of care, after she was stable, she was discharged later the same day from the E.R."
The St. Maries School District in Idaho had to move to virtual instruction with 20% to 30% of its staff out sick and 30% of the students. The district hopes to return to in-person instruction in mid-October.
According to her brother, Daryl Rise, Natalie Rise had worked as a registered nurse and home healthcare worker who advocated against vaccination died of COVID.
Daryl Rise told the news outlet that his sister didn't think there had been studies conducted on the vaccines. He said she told her family not to get vaccinated, even as her mother was lying in a coma.
"I think it was from misinformation. I think it was falling into negative social media and bloggers, YouTubers," Rise told CNN. Rise's mother is hospitalized with COVID and in a coma.
Rise got vaccinated the day after his sister died.
"It was the hardest decision of my life, you know, am I doing right by God? Am I doing right by Natalie?" he told CNN. "And I got it out of fear."
Finally, city officials in McCall, Idaho, expressed outrage after someone spray-painted swastikas on several signs and monuments at St. Luke's Hospital. The rural acute care hospital has 15 beds usually but has added 13 more to support the ongoing COVID surge.
"Our community and its families are touched daily by the good deeds and care from our friends and colleagues at St. Luke's McCall," the city's statement said. "Now more than ever, they need our support and respect. This hateful act is unacceptable, and our McCall Police Department is actively pursuing it."
Primary Health CEO Dr. David Peterman also issued a statement on the incident.
"St. Luke's has been on the forefront of providing care for thousands of patients during this crucial time, and their dedication to our community has been unparalleled," Peterman said. "That anyone would vandalize their facility with a symbol as shameful and repugnant as a swastika is awful. We need to reject and we need to loudly say it's wrong. There's no place for such hate in our society."
Montana
Governor Greg Gianforte authorized the deployment of 70 more National Guard troops to assist flailing hospitals in Montana. According to the governor's office, the Guard members will support staffing with non-medical ICU assistance, environmental services, patient data entry, and COVID testing.
The situation at Billings Clinic continues to deteriorate with the ICU at 160% capacity. To handle the overflow, nurses elsewhere provide care beyond their training as COVID patients fill other parts of the hospital. In the lobby of the emergency department, rooms roughly 6 feet by 6 feet have been fashioned with makeshift plastic walls. The hospital announced on Friday that if the situation did not improve, they would need to move to crisis standards of care.
Missoula Mayor John Engle advocated for the residents of the city to get vaccinated.
"A vaccine in your arm will do a great deal to protect you and family friends and community. Our hopes of normalcy all rely on individuals taking responsibility for their actions," Engen said.
Multiple city council members expressed support for Engen's statement.
Students attending Montana State University in Bozeman expressed outrage at the college implementing a mask mandate.
"The university, the president asked students to participate in wearing masks voluntarily as a matter of personal responsibility," said MSU Vice President of Communications, Tracy Ellig. "Two days after the start of the semester, we saw complete disregard for that request to voluntarily participate, and so we have gone to a mask requirement."
Health Officer Nick Lawyer was forced to resign in rural Sanders County after the County Commissioners asked for his resignation. Commissioner Carol Brooker said Monday that one issue with Lawyer was that he used his title as county health officer to submit a letter to the editor to several regional newspapers urging people to get the COVID-19 vaccine and explain why the vaccine is safe and effective. However, he did not clear the letter with the county Board of Health first, Brooker said.
His resignation came two days after Gerald "Frenchy" Cuvillier called Lawyer a "petty tyrant" and said Lawyer's "rules of protocol just cost my wife her life."
Cuvillier complained his wife was not given ivermectin, hydroxychloroquine, or monoclonal antibodies. If she had, "she would be alive and well today," Cuvillier said.
Montana reported 1,181 new COVID cases today.
Oregon
Close to half of Oregon's state employees remain unvaccinated and were given a six-week extension to get vaccinated. This was after an agreement was negotiated by the SEIU 503, which represents about 24,000 state employees. The deal is very similar to the one union employees negotiated in Washington state.
Justin McWhirter did an excellent analysis on Oregon's hospitalization and fatality data for the current surge to illustrate how this is a pandemic of the unvaccinated. We recommend giving it a read.
Misinformation
Taking the day off