Eastern Washington hospitals on the brink – local and national COVID update for September 9, 2021
Vaccine and mask mandates arrive while Washington hospitals start to ration care.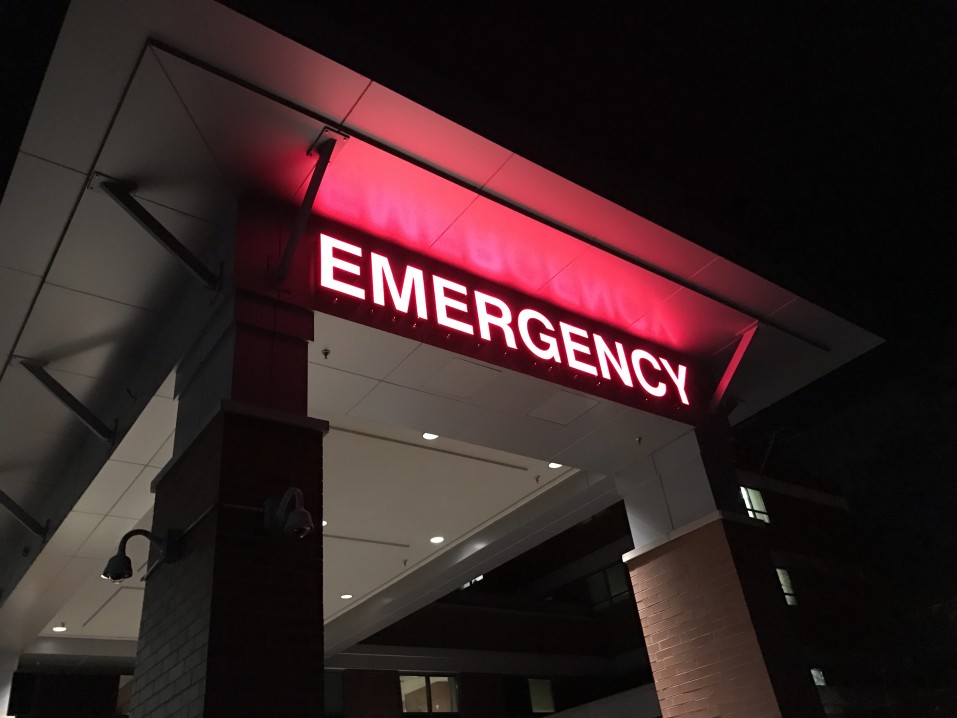 Knowledge is the best tool to fight against fear. A wise person chooses to be informed so they can make sound decisions. To join the fight against COVID misinformation, you can share this update through your social media platform of choice.
[KING COUNTY, Wash.] – (MTN) Hospitals in Eastern Washington are in a state of collapse with oxygen running low and open discussion of having to move to crisis standards of care. Our Pacific Northwest neighbors in Idaho and Alaska continue to see cases and hospitalizations rise, while Oregon is seeing numbers decline. The updated IHME forecast also paints a bleaker picture for the Evergreen State.
Northshore School District was stable for new cases, while Bellevue moved into status yellow and Thoreau Elementary in Lake Washington reported a new case, and 4 quarantined. Microsoft decides to pause the reopening of U.S. offices indefinitely as Delta continues to surge.

Governor Inslee announced a statewide mask mandate for outdoor large events and fielded questions on why the state isn't moving to restrict capacity at restaurants, bars, and other venues.
The Clallam County health officer is receiving threats after requiring vaccination verification in restaurants in bars. School officials in Vancouver, Washington had to get an emergency court order against the Proud Boys, Patriot Front, and Open Schools USA. This wasn't the only COVID-related violence in the United States in the last couple of days.
The Biden Administration announced a long list of measures that will require as many as 100 million to get vaccinated and enable additional safety protocols.
We explain religious exemptions and dive into misinformation about the COVID vaccine and convicted felon Robert O. Young who pretends to be a doctor.
We have good news in Mississippi in Texas tonight – so it isn't all gloom and doom.
This update uses the latest data from the Washington State Department of Health released on September 9, 2021.
---
Washington State Update for September 9, 2021
Washington state COVID update
Through September 8, Washington's statewide 14-day rolling average was 511.6 COVID cases per 100K. Clallam (1,029.0 per 100K), Columbia (1,123.1 per 100K), Franklin (1,328.0 per 100K), and Okanogan (1,027.1 per 100K) reported an extreme number of new cases. Clallam and Okanogan counties broke 1,000 per 100K again, and Franklin County's 1,328.0 per 100K is one of the highest infection rates we have ever seen. Counties in the 800.0 to 999.9 per 100K range include Asotin, Benton, Chelan, Cowlitz, Douglas, Garfield, Grant, Lewis, Lincoln, Pend Oreille, Stevens, and Yakima.
King County is at 302.2 cases per 100K, nearly unchanged from yesterday.
The Washington State Department of Health reports a data backlog for test positivity, with the published number 14 days old. According to Johns Hopkins University Medicine, the positivity rate for the last 30 days is 13.36%, and over the previous 7 days, 13.74%. The rate of hospitalization by age was nearly unchanged from yesterday.
| Age Group | 7-Day Case Rate | 7-Day Hospitalization Rate |
| --- | --- | --- |
| Ages 0-11 | 27.0 | 0.1 (down) |
| Ages 12-19 | 21.7 | 0.2 |
| Ages 20-34 | 51.9 (down) | 1.4 |
| Ages 35-49 | 45.8 | 2.8 |
| Ages 50-64 | 34.1 (up) | 4.2 |
| Ages 65-79 | 17.0 | 4.3 (up) |
| Ages 80+ | 5.4 (up) | 1.8 |
7-day case rate and 7-day hospitalization rate is per 100K within the age group – the target for 7-day case rate is <25.0, but there are other factors such as vaccination rates within the age groups, how many total tests within the 7-day period, and the positivity rate within each age group
The USA Today COVID Tracker reported 48 deaths yesterday. There may be delayed reporting in that number from the holiday weekend. Still, the dramatic increase of Washingtonians on ventilators that started last week is probably running its course.
Governor Inslee mandates masks at large outdoor events
In a press conference today, Governor Jay Inslee announced that Washington was expanding its existing mask mandate to include large outdoor events. The new rule, which will go into effect on September 13, requires anyone 5 or older to wear a mask, regardless of vaccination status, at outdoor events with more than 500 people.
The new mandate mirrors existing rules already implemented in King and Pierce counties. Additionally, everyone is encouraged to wear a mask outdoors if they are in an area where social distancing and free movement are challenging or impossible.
This expands the current indoor mask mandate that was implemented on August 23.
The governor stated, "We have no plans to do that. We are not considering doing that," after being asked why the state was not implementing capacity restrictions for bars, restaurants, and other venues.
Dr. Umair Shah, the Washington State Secretary of Health, added, "we have that tool today. Vaccines and that is the tool we are using today."
When asked if Washington was considering a statewide vaccine passport, Governor Inslee said, "It is not something that is going to happen in the next couple of days, but we are looking at it."
Clallam County Health Officer receiving threats after restaurant and bar vaccination requirement
Dr. Allison Berry, the Clallam County Health Officer, expressed fear for her safety and refused to go into her office due to threats and harassment after implementing a so-called vaccine passport requirement at bars and restaurants last week.
"It's been really scary," said Berry. "It's certainly affected my life, the way I take care of my child, the way I try to guarantee both of our safety, and the way I do my job," Berry told KING5 news.
The Clallam County Sheriff's Office is investigating a few of the comments made toward Berry but said, at this time, none are in criminal violation of the law.
While people are trying to instill fear, Berry said she stands by her decision.
"I think for me, it's important not to let people who would threaten public officials win," said Berry.
After the failure of the January 6 insurrection, right-wing and white nationalist groups have been aligning themselves with the anti-vaccination movement. Matt Braynard, who is leading the Justice for J6 rally in Washington D.C. on September 18, is aligned with Del Bigtree of ICAN. Bigtree produced the movie Vaxxed and was a speaker at the Stop the Steal rally on January 6.
Violent incidents were reported in Texas, Michigan, and Missouri in the last 24 hours.
Judge issues emergency order in Vancouver, Washington to protect students
Last Friday, the Proud Boys joined other protesters in Vancouver, Washington, forcing three schools into lockdown while harassing students and faculty and attempting to enter the school building. The protest was caused by misinformation spread by an anti-vaccination and antimask advocate, who claimed a student would be arrested at Skyview High School for refusing to wear a mask. Many of the same people who protested on Friday were in Olympia Saturday at an event that devolved into multiple people being attacked and a shooting.
The same person who organized the protest last week in Vancouver posted on social media on Tuesday, calling for another protest at Skyview High School. This morning, Clark County District Judge Suzan Clark granted an injunction prohibiting protests, rallies, or other gatherings.
The injunction requires that "protests, rallies, gatherings on or near school premises that disrupt educational services, immediately cease and desist and not be allowed to convene on or within a one-mile radius of any Vancouver School District building or grounds." The injunction is effective as long as state-issued mask mandates are in effect.
"Our district understands and supports free speech and the right for people to be involved in peaceful protests," said Superintendent Jeff Snell. "However, our first priority is to ensure student and staff safety and an educational environment free of disruption. This responsibility prompted us to present our concerns to the court."
Former prosecutor and criminal defense attorney Angus Lee penned a warning letter to Clark County Sheriff Chuck Atkins and Chief James McElvain advising them not to make an"invalid arrest." Lee's letter is inflammatory and includes transphobic rhetoric while accusing the Clark County Sheriff of providing carte blanche to Black Live Matters protesters last year.
The protests are being driven by the parents and supporters of 14-year old Melanie Gabriel, who is seeking a 504 Plan with the Vancouver School District to allow her to attend Skyview without wearing a mask.
Gabriel made news last year as an 8th grader in Oregon, where she was involved in protests demanding the return of in-person instruction, and she is listed as a co-founder of Open Schools USA, along with Michelle Morales-Walker. The group attended an anti-vaccination mandate in McMinnville, Oregon, on September 6.
IHME forecast for Washington state gets bleaker
The IHME updated the forecast for Washington state through December 1, and the situation has gotten bleaker. The model now forecasts 8,864 COVID deaths total by December 1 if the state continues on its current trajectory. Fatalities are forecasted to peak on November 2.
Hospital resources are projected to peak next week but stay at that high state until October. More concerning, the model predicts the state may be at a peak for new cases now but shows cases increasing again in November to even higher levels than the current peak.
If everyone wore a mask, we could save 1,000 lives, according to the model.
Travel Advisories
We recommend avoiding all travel to Yakima, Klickitat, Benton, Franklin, and Walla Walla counties, along with the state of Idaho. Hospital resources in these regions are so constrained that you may receive inadequate care if you experience a medical emergency.
Thank you
Thank you to our new subscribers and those of you who have made one-time contributions. On behalf of the entire team, thank you for helping us keep the lights on!
Vaccination
With vaccination mandates growing nationwide, and the anti-vaccination movement shrinking in numbers, some people are applying for a religion-based vaccine exemption. This raises the question, Which religions shun vaccination as part of their tenets.
To research this, we wanted to go back before 2020, and we decided to use a source from academia. The Health and Wellness portal of Vanderbilt University Medical Center has a white paper on the topic, published in 2010.
The short answer is none of the major religions, nor their branches have an anti-vaccination doctrine. There are a few sects, mostly aligned with Christianity, that have an established theological objection. That includes Dutch Reformed, Faith Tabernacle, Chuch of the First Born, Faith Assembly, and End Time Ministrie.
In Islam and Judaism, only the strictest adherents are against vaccines that specifically use porcine gelatine – an ingredient not found in any version of the COVID vaccine.
Additionally, the Church of Christ, Scientist, which strongly encourages members to rely on faith and prayer for healing, does not have an official doctrine against western medicine or vaccinations.
Anyone who has already applied for an exemption claiming to be a member of the Jehovah's Witnesses should expect it to be denied. It is a common misconception the religious group is against vaccination, but that hasn't been a tenet since 1952. In an article published in 2011, the group provided a list of health recommendations, including encouraging vaccination.
Hospital Status
According to the DoH COVID Dashboard, 22.3% of all acute care patients hospitalized in Washington have COVID. A hospital system caring for this many COVID-positive patients in acute care is considered to be under "severe stress." ICUs are at 88.8% of capacity statewide, with 34.3% of ICU patients fighting COVID, unchanged from yesterday.
The new hospital admission rate for COVID patients is 188 per day, indicating that the state has caught up on reporting over the weekend. The Department of Health adjusted the number of total COVID patients reported on September 7 slightly down to 1,740 but increased the number of people on ventilators to 268. On September 8, there were 1,767 patients and 260 on ventilators.
In today's press briefing, Dr. Shah said that balance loading at hospitals was "challenging," and they were asking healthcare partners "to defer elective procedures."
"We can't do this alone. This isn't about me. This is about the we," he pleaded.
The University of Washington Medicine was only performing day surgeries unless they were trauma or critical care related. In some cases, patients were waiting in the operating room for an hour before being moved to the PACU or ICU at some hospitals.
Peg Currie, CEO of Providence hospitals in Spokane, used the word "misery" to describe ICU conditions. The number of patients waiting for care in emergency rooms has skyrocketed locally, Currie said, and transfer lists remain long and challenging to accommodate.
"You see these lists of people who want care from your (hospital), and you have to make them wait – that's heartbreaking," Currie said.
Providence has formed patient placement committees to triage patients at most risk for a higher level of care and decide what smaller hospitals can handle.
In Yakima, the situation is worse with Yakima Memorial Valley Hospital rationing care, low on oxygen, and patients leaving the waiting room without being seen. Recently the internal demand for oxygen rose so high an entire unit was push beyond capacity. The lines that deliver oxygen can freeze if the flow exceeds design, cutting off the supply to all patients.
Dr. Marty Brueggman said the hospital was moving closer to "crisis standards of care" and gave a stern warning.
"They may decide that we don't have the resources to care for you and your chance of survival is low, so we're not gonna ask if you want to resuscitate or not. We're just not gonna be able to do it."
Yesterday we shared a statement from the Washington Department of Health and information from the Washington State Hospital Association. The official plan in Washington state is not to let an individual hospital go to crisis standards of care. If all resources are exhausted statewide, either the worst impacted region or the entire state would move to so-called black tag triage.
Yakima is located in the South Central Hospital Region, including Yakima, Klickitat, Benton, Franklin, and Walla Walla counties.
Back to School
School District
Status
Quarantines
Closures
Bellevue

YELLOW

– Bellevue (4)
– Chinook (10)
– Interlake (1)
– Newport (1)
– Sammamish (2)
– Somerset (1)
– Tillicum (1)
– Tyee (1)
– Woodridge (6)
None
Lake Washington

RED

– Kamiakin Middle School (81))
– Juanita Elementary (1)
– Juanita High School (8)
– Thoreau Elementary (4)
– Mark Twain Elementary – 2nd-grade class (multiple confirmed cases)
Northshore

YELLOW

– Arrowhead Elementary (1)
– Bothell High School (12)
– Canyon Creek Elementary (4)
– Canyon Park Middle School (4)
– Crystal Springs Elementary (5)
– East Ridge Elementary (2)
– Fernwood Elementary (2)
– Frank Love Elementary (2)
– Hollywood Hills Elementary (1)
– Kenmore Elementary (1)
– Kenmore Middle School (19)
– Maywood Hills Elementary (2)
– North Creek High School (8)
– Ruby Bridges Elementary (1)
– Shelton View Elementary (6)
– Skyview Middle School (12)
– Sunrise Elementary (1)
– Timbercrest Middle School (6)
– Westhill Elementary (4)
– Woodin Elementary (3)
– Woodinville High School (4)
– Woodmore Elementary (9)
None
Local Districts Scorecard
With Bellevue School District reporting 10 confirmed COVID cases, it moves to Yellow on the scorecard. Lake Washington reported a confirmed COVID case at Thoreau Elementary, while Northshore adds to the list of schools with quarantined students. The number of quarantined people at Skyview Middle School dropped by more than half today, in a positive sign.
Multiple school districts throughout Western Washington are reporting COVID cases, including Seattle, Federal Way, Puyallup, Lynnwood, and Issaquah.
The next board meeting for the Lake Washington School District is Monday, September 13, 2021, at 7:00 PM and will be remote only.
Kirkland-Bellevue-Woodinville
Microsoft notified employees and vendors today it has indefinitely delayed their return to U.S. offices until the uncertainty around the trajectory of COVID is clearer.
"Given the uncertainty of COVID-19, we've decided against attempting to forecast a new date for a full reopening of our U.S. work sites, [sic]" Jared Spataro, a corporate vice president, wrote in a blog post.
Microsoft had planned to have workers return in October. Other area tech companies that have delayed a return to the office include Google and Amazon. Amazon and Microsoft have a large presence in Bellevue, and Google has a 54-acre campus in Kirkland.
National Round-Up
Johns Hopkins University Cumulitaive Case Tracker 176,710 new cases and 2,146 COVID-related deaths on Thursday.
President Joe Biden issued two executive orders today to combat the spread of COVID. The first mandates vaccination for all federal employees and contractors "to the extent consistent with applicable law."
"In light of the public health guidance regarding the most effective and necessary defenses against COVID-19, I have determined that to promote the health and safety of the Federal workforce and the efficiency of the civil service, it is necessary to require COVID-19 vaccination for all Federal employees, subject to such exceptions as required by law."
The mandate would extend the existing order to the US military and healthcare workers who provide services at facilities that accept Medicare and Medicaid to include 300,000 Head Start early childhood education and other federal education program employees.
The second executive order calls for Ensuring Adequate COVID Safety Protocols for Federal Contractors. The order does not specifically mandate vaccination for government contractors or their subcontractors but instead calls for the development of guidelines to assure that government contractors can fulfill their obligations.
"This order promotes economy and efficiency in Federal procurement by ensuring that the parties that contract with the Federal Government provide adequate COVID-19 safeguards to their workers performing on or in connection with a Federal Government contract or contract-like instrument."
"These safeguards will decrease the spread of COVID-19, which will decrease worker absence, reduce labor costs, and improve the efficiency of contractors and subcontractors at sites where they are performing work for the Federal Government. Accordingly, ensuring that Federal contractors and subcontractors are adequately protected from COVID-19 will bolster economy and efficiency in Federal procurement."
The largest change for ordinary Americans is the Occupational Safety and Health Administration (OHSA) developing rules that will require private businesses with 100 or more employees to do weekly COVID testing or mandate vaccination. The new rules, when implemented, would impact up to 80 million Americans, with a large swath already fully or partially vaccinated. Businesses would be required to pay employees for their time to get vaccinated or tested, and the administration is working with national pharmacies to expand testing to 10,000 sites. Additionally, Walmart, Amazon, and Kroger will offer at-home COVID tests at cost for the next 3 months.
In total, the order impacts roughly 100 million Americans and 80% of all businesses. Among active-duty service members, approximately 90% were fully or partially vaccinated on August 9. Nationally 88% of nurses and 96% of doctors are vaccinated. Earlier this week, the United States crossed the threshold of 75% of adults with at least one dose of the COVID vaccine.
Buried in the news today, the TSA has doubled the fines that passengers of buses, trains, and aircraft could face for refusing to wear a mask.
Alabama
Governor Kay Ivey responded strongly to the announcements from the Biden Administration.
"Once again, President Biden has missed the mark. His outrageous, overreaching mandates will no doubt be challenged in the courts. Placing more burdens on both employers and employees during a pandemic with the rising inflation rates and lingering labor shortages is totally unacceptable.
"Alabamians have stepped up by rolling up their sleeves to get the covid-19 vaccine, increasing our doses administered significantly in recent weeks. We have done so without mandates from Washington D.C. or Montgomery. I've made it abundantly clear: I support the science and encourage folks taking the vaccine. However, I am absolutely against a government mandate on the vaccine, which is why I signed the vaccine passport ban into law here in Alabama. This is not the role of the government.
"I continue encouraging any Alabamian who can to get the covid-19 vaccine. We have a safe and effective tool at our fingertips, so let's roll up our sleeves and get this thing beat."
Alaska
More than 200 people are now hospitalized with COVID-19 in Alaska, setting yet another record as health care leaders sound dire warnings and say the state's hospitals are treading water.
By Thursday, hospitals and ICUs around the state continued to report being at or near capacity as a surge driven by the highly contagious delta variant continues in Alaska. Facilities have reported that staffing shortages and limited bed capacity are their top concern and say they're not sure how much longer they can continue operating under such high levels of stress.
"Emergency departments remain open for emergency, life-sustaining treatments, but they are very tight," said Dr. Anne Zink, Alaska's chief medical officer, during a call with reporters.
Critical cardiac, orthopedic, burn, and infectious disease patients normally would be transferred to Seattle once they are stable enough to travel. Yesterday, the Washington State Hospital Association told reporters that transferring patients was a major challenge within Washington and were "under no obligation" to accept out-of-state patients.
California
On Thursday, the Los Angeles Unified School District's school board approved a requirement for most students age 12 and over to be vaccinated against COVID-19 to attend in-person classes.
The mandate requires "COVID-19 vaccinations for all students who access in-person instructional programs operated on district facilities, who are 12 years of age and older."
The plan requires students age 12 and older who participate in in-person extracurricular programs to have a first vaccine dose by Oct. 3 and their second no later than Oct. 31.
All other students aged 12 and up would be required to receive their first dose by Nov. 21 and their second by Dec. 19. Other students would have to receive their first dose no later than 30 days after their 12th birthday and their second dose no later than eight weeks after turning 12.
Colorado
A total of 80 Colorado schools have active COVID-19 outbreaks as of Wednesday, according to the latest data released by the Colorado Department of Public Health and Environment (CDPHE).
The outbreaks represent a total of 886 cases, 86% of which have been students. The number of K-12 outbreaks nearly doubled from the previous week when 42 were reported.
Georgia
Atlanta's public safety-net hospital is the latest to temporarily cancel elective surgeries, saying it's overrun with COVID-19 patients.
Grady Memorial Hospital CEO John Haupert said Wednesday that the hospital was "inundated" with patients over Labor Day even as it officially diverted ambulances.
More than 5,900 people sickened by the respiratory illness are in Georgia hospitals. COVID-19 patient numbers have been hovering around a record 6,000 for more than a week.
While hospitals in Georgia teeter on crisis standards of care, Governor Brian Kemp tweeted he would fight the Biden Administration's executive order.
Florida
Cases in the Sunshine State continue to decrease along with hospitalizations, while fatalities continue at more than 1,000 per week.
"Let's keep our fingers crossed because it looks like we are on the backend of this doggone delta wave," said Dr. Thomas Unnasch, an infectious disease researcher at the University of South Florida who has been forecasting COVID-19 trends in our region since the beginning of the pandemic.
The seven-day rolling average of new COVID-19 infections in Florida peaked in mid-August at just under 21,800 and has been slowly declining ever since, according to Dr. Unnasch's forecast models.
Idaho
The Panhandle and North Central Health Districts in Idaho continue to operate using "crisis standards of care." We strongly recommend not to travel to Idaho during this time of medical crisis. Any health emergency requiring hospitalization could result in you receiving inadequate care.
Maine
More Maine residents were in critical care with COVID-19 or connected to ventilators on Thursday than at any point since the pandemic began 18 months ago.
While the 193 total hospitalizations in Maine is still shy of last winter's peak numbers, the 74 patients in intensive care unit beds is the most to date. Additionally, 38 of those individuals – or roughly 20 percent of all hospitalizations – required ventilators to assist breathing.
New cases in Maine are now equal to the January 2021 peak and are continuing to climb.
Michigan
On Tuesday, a crowd of unmasked high school students backed by parents forced their way into Manchester High School.
When questioned about how the mask mandate would be enforced, a sheriff's deputy who was overseeing the situation said: "I'm not going to force anybody. I'm not putting masks on anybody. That's not my job. This is a county health department order."
Similar incidents happened at other schools in the district. These incidents do have consequences.
Like other states, Michigan is facing a staffing crisis in hospitals. Vaccine mandates aren't a large factor at this time. Burn out, poor working conditions, and better pay as traveling nurses or on contract have skilled staff abandoning hospitals. As noted in the Vaccination Section, 88% of nurses and 96% of doctors are already vaccinated nationally.
"I am fatigued, and I am heartsick, and I'm tired of watching people suffer needlessly and die of a disease that could have been prevented by a simple and safe and effective vaccine," Dr. Nicole Linder said. "I don't want to watch my patients' families suffer with the grief of this, and also the guilt if they played some role in their family member's decision not to be vaccinated.
"The issues that we're dealing with in caring for these hospitalized COVID patients that weren't present during the earlier waves, I think, do create a new dimension of stress and sadness and fatigue for those of us on the front lines. You're taking care of people who are dying that didn't need to die."
Mississippi
In good news, Mississippi closed its last field hospital located in a Jackson parking garage as cases and hospitalizations continue to decline.
Jim Craig, senior deputy for the Mississippi Department of Health and Director of Health Protection, said the state is seeing a small improvement in hospital bed availability, but ICU capacity continues to be "very scarce."
"The bed capacity for ICU space is effectively zero still in the state of Mississippi," Craig said. Craig said the Department of Health has applied to extend the support of federal partners working at the Jackson and Biloxi Veterans Affairs hospitals, the 23-person Department of Defense military team at the University of Mississippi Medical center, and a group working on monoclonal antibody administration at the university.
A total of 1,660 people were hospitalized with coronavirus in Mississippi on Aug. 18, compared with 1,285 on Tuesday. A Johns Hopkins COVID-19 tracker showed that, as of Tuesday, Mississippi had the ninth-highest COVID-19 rate in the U.S. The state had 79.5 new cases and 1.3 deaths per 100,000 residents.
Missouri
In ironically named Pleasant Hill, a fight broke out in the Pleasant Hill High School parking lot after the school board voted unanimously to pass a mask mandate. Three people were cited.
One man was handcuffed by a sheriff's deputy after confronting a woman who used her cell phone to video record a group of parents who had gathered outside the Pleasant Hill High School auditorium, said Maj. Kevin Tieman, a spokesman for the sheriff's office.
"There was an altercation between a couple of people out front of the school with a lady saying that she'd been harassed or assaulted by somebody else," Tieman said. "She said they took her cell phone away from her."
Missouri was one of the first states to see Delta surge and was the first state to improve. That progress may be fading as the state's southeast corner is now dealing with a major outbreak.
In June, Missouri Delta Medical Center in Sikeston posted on Facebook that it had just six people hospitalized with COVID-19. That number rose to 21 in July and 79 in August. The first six days of September saw 20 patients already, including six in intensive care and two on ventilators. None of the 20 patients were vaccinated, the hospital says.
The town of 16,000 residents about 145 miles sits in Scott and New Madrid counties. State tracking on Thursday showed those counties had the worst rates of new COVID-19 cases over the past seven days. Eight of the nine hardest-hit counties over the past week are in the southeastern corner of the state.
New York
New York City Mayor Bill de Blasio nixed the idea of a vaccine mandate for the city's students.
"We just don't think that's the right thing to do," he said.
Ohio
Ohio's children's hospitals are reporting an increase in admissions of children with COVID-19, fueled by the spread of the Delta variant.
It has pushed some hospital intensive care units near capacity and comes amid an early peak in hospitalizations due to respiratory syncytial virus (RSV).
"The Delta variant seems to be causing more symptoms in children than the initial COVID variant," said Dr. Michael Bigham, a pediatric ICU physician, and chief quality officer with Akron Children's Hospital.
COVID-19 is not the only virus resulting in filled beds in children's hospitals. Doctors said RSV is nearing a peak about two to three months earlier than usual.
"As soon as the masks went away, boom, there was RSV, even being in the middle of summer where RSV has no business being," UH Rainbow Pediatric Infectious Disease Specialist Dr. Amy Edwards said.
She said the reduction in masking and the return to school are clear factors in the increasing spread of respiratory viruses.
Oregon
Oregon is joining Florida in hitting its peak, and the worst part of the surge is now upon the state.
"For the past several days, OHA has reported sharp increases in the daily deaths associated with COVID-19," OHA Director Patrick Allen said in a statement. "This grim trend follows several weeks of record, or near-record, daily cases and hospitalizations. Oregonians should be prepared to see this tragic toll escalate dramatically in coming days and weeks."
South Carolina
According to data released by the state Department of Health and Environmental Control, South Carolina reported nearly 3,500 more COVID-19 cases and 55 more deaths on Thursday.
More than 1,000 people have died of COVID-19 in South Carolina over the last month. The statewide death toll is now 11,051.
DHEC also reported Thursday that 3,466 new cases came in from testing completed two days ago. That brings the state's COVID-19 case count to nearly 780,000 since the beginning of the pandemic, according to DHEC.
Texas
Nothing says "howdy partner" like threatening to hang a country judge in a grocery store and live stream the whole thing. Bexar County Judge Nelson Wolff, who was physically assaulted last year, had a woman follow him around an H-E-B grocery store, calling him a traitor, communist, and supporter of the devil.
As she trails behind Wolff, a masked H-E-B employee comes up to speak with her. "You're a traitor, too," she tells him, before turning her attention back to the judge.
"You're going to go to jail. They're going to hang you. Treason, crimes against humanity, Nuremberg trial. You're going down," the woman said. "You better enjoy your freedom while it lasts, buddy, and you got to answer to God."
In better news, Flavia Souza, the Houston's Museum District Child Care Center director, worked diligently and patiently to fight misinformation and vaccine hesitancy to convince the entire staff to get vaccinated. Instead of using incentives or mandates, she applied logic, education, and open dialog among her staff as more and more got vaccinated.
Today, the Fort Worth Independent School District was handed a legal victory when a judge with the Second Appellate District of Texas in Fort Worth sided with the school district – opening the door for Fort Worth ISD to bring back a mask mandate.
"At this time, there are no court orders or executive orders that are prohibiting the District from implementing a mask requirement," Fort Worth ISD officials said.
Wyoming
Wyoming is now fewer than 15 COVID-19 patients away from reaching a new all-time high during the pandemic. Peak hospitalizations in Wyoming occurred on Nov. 30, 2020, when there were 247 COVID-19 patients in hospitals across the state.
Four hospitals in the rural and sparsely populated state have no ICU capacity left, while Ivinson Memorial Hospital in Laramie had only one bed.
Misinformation
There appears to be a fresh take in the misinformation department about the COVID vaccine containing graphene oxide. This is a super sciency document about the characteristics of the compound. The Reader's Digest version is as a powder, graphene oxide is brown, and when suspended in a fluid, it is yellow. The COVID vaccines are clear, so there is an immediate problem with this conspiracy theory.
The second issue is the viscosity of graphene oxide. The accusation is the vaccination is made up of 99% of the stuff, but if that were the case, the injection would be in a solid-state. Even at just an 8% solution, the fluid would have the same density of axle grease or peanut butter.
The biggest issue with this conspiracy theory is its origin. The disinformation campaign comes from Dr. Robert O. Young, who double-downed on his claims as recently as August 27. There is a major problem. Dr. Robert O. Young isn't a doctor. He doesn't hold a master's degree, an undergraduate, an associate, or even a vocational certificate. He has never had any education beyond graduating high school.
In 2018, as part of a settlement in a $105 million lawsuit, he agreed never to use the title of doctor again or make any claims of having any medical expertise. As a matter of fact, Mr. Young has been charged 21 times for practicing medicine without a license in Arizona, Utah, and California from 1995 to 2014.
In 2014 when he pleaded guilty, he had to state that he has no post-high school educational degrees from any accredited schools as part of the deal. Additionally, He stated he was none of the following: a microbiologist, a medical doctor, a hematologist, a naturopathic doctor, or a trained scientist.
Mr. Young offered a "pH Miracle Retreat" before he was shut down, which cost attendees $1,295 to $2,495 per night.