Driver who killed 1, wounded 3, in Minneapolis car attack identified as Nicholas Kraus
Kraus is under investigation for vehicular homicide in the death of Deona Marie Erickson.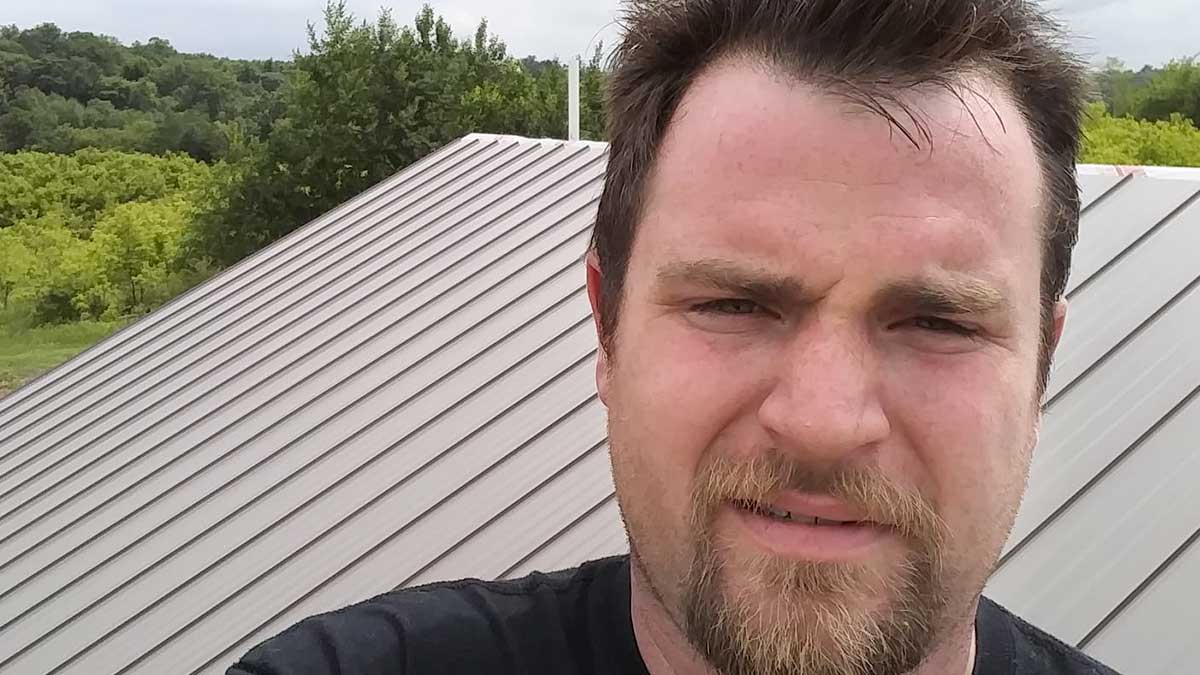 [MINNEAPOLIS] – (MTN) Nicholas Kraus, 35, of St. Paul, Minnesota, was being held without bail for investigation of vehicular homicide after driving his car at a high rate of speed through a protest gathering and striking at least 3 additional people. More questions than answers exist less than a day later as Kraus had a warrant out for his arrest and had his driver's license suspended for being "a hazard to public safety."
During the evening of June 13, protesters had gathered to honor Winston Smith, 32, who was killed by U.S. Marshalls attempting to serve a warrant. The shooting death of Smith has enraged the community, with witnesses stating Winston was unarmed and no bodycam video taken during the arrest attempt.
Cars were used to create a barrier between traffic and the protesters. Kraus is accused of driving at a high rate of speed and accelerating into the crowd driving an SUV. Kraus was estimated to be driving 70 to 80 MPH as he tore through the group playing a game of red light, green light.

He drove through one barrier before striking a vehicle in the car barricade. The vehicle was hit so hard that it was thrown into bystanders, throwing Deona Marie Erickson through the air and striking at least 3 more people, including an independent journalist who suffered a broken leg. Volunteer medics started CPR on Erickson immediately and were able to get a pulse back, but she was declared dead upon her arrival at an area hospital. Kraus' SUV came to rest against a pole, and he attempted to flee the scene but was detained by protesters.
Kraus is a convicted felon with a criminal record spanning 17 years and 18 criminal cases. He has five convictions for DUI, including twice in 2007, once in 2009, 2012, and 2016. He had a 2013 DUI dismissed in a plea deal. He was also convicted of fifth-degree assault in 2004, falsely reporting a crime in 2006, and obstruction of justice in 2015. In the 2015 case, he was accused of attempting to smother his girlfriend and trying to throw her over the top railing of a balcony. Those charges were later dropped in a plea deal. The woman involved is the mother of his two children.
Kraus was arrested and convicted in 2020 for giving a false name to the police. In that case, he was sentenced to 45 days in jail and got time served for 43 of those days. That arrest and conviction caused a violation of his 2016 parole conditions and triggered a warrant for his arrest.
Kraus' social media footprint is mostly innocuous, with many public posts from 2017 to 2018. In his posts, he frequently expressed that he was a victim of other people holding him back and not forgiving him for his mistakes.
Although he did not express any political ideology in his posting, he wrote Greg Laurie was his favorite pastor. Pastor Laurie formed Harvest Christian Fellowship, the eighth largest megachurch in the United States. He serves on the board of directors of the Billy Graham Evangelistic Association, headed by Franklin Graham, an outspoken champion of Donald Trump and critic of Black Lives Matter. Laurie also served as one of the pastors for Donald Trumps' 2017 inauguration.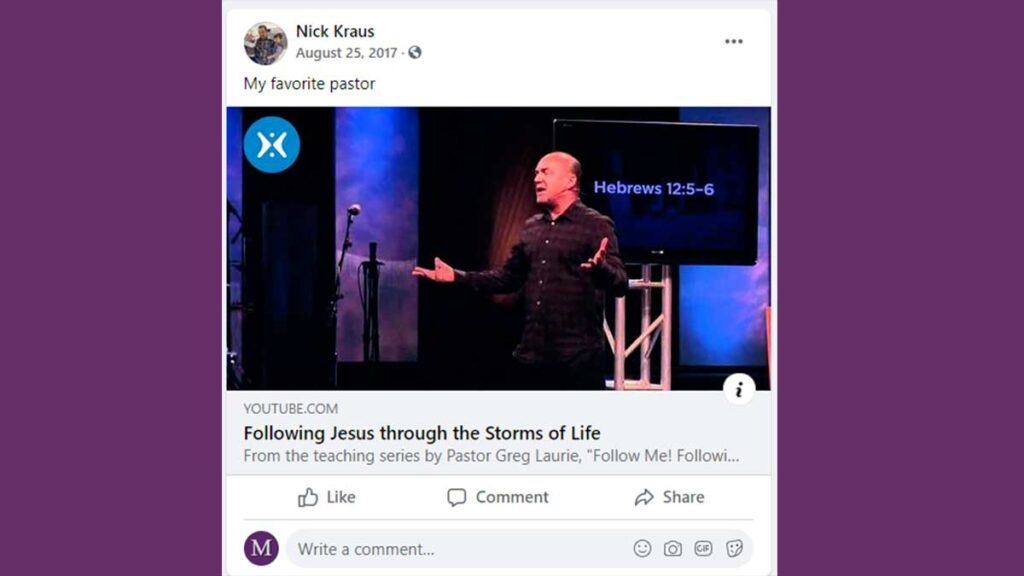 However, Laurie has spoken out against historic racism in the Christian religion and aligned his megachurch with the Southern Baptist Church in 2017. In July 2020, he said, "Our country is in turmoil right now because of the tragic killing — and I would classify it as a murder — of George Floyd. This man had a knee of a police officer on his neck. He wasn't able to breathe. He said repeatedly, "I can't breathe," and even called out, "Mama," which is just so heartbreaking to watch this. It's really opened up an important national conversation, and also there's a lot of conflict on our streets right now. I want you to know, I can only speak for myself and maybe my family, but we're listening. We're wanting to understand. We're wanting to learn. We don't know what it's like to walk in the shoes of an African American person."
Untrue rumors were swirling on social media that Deona Marie Erickson is Kraus' children's mother. According to family members, Erickson had no relationship or contact with Kraus in the past.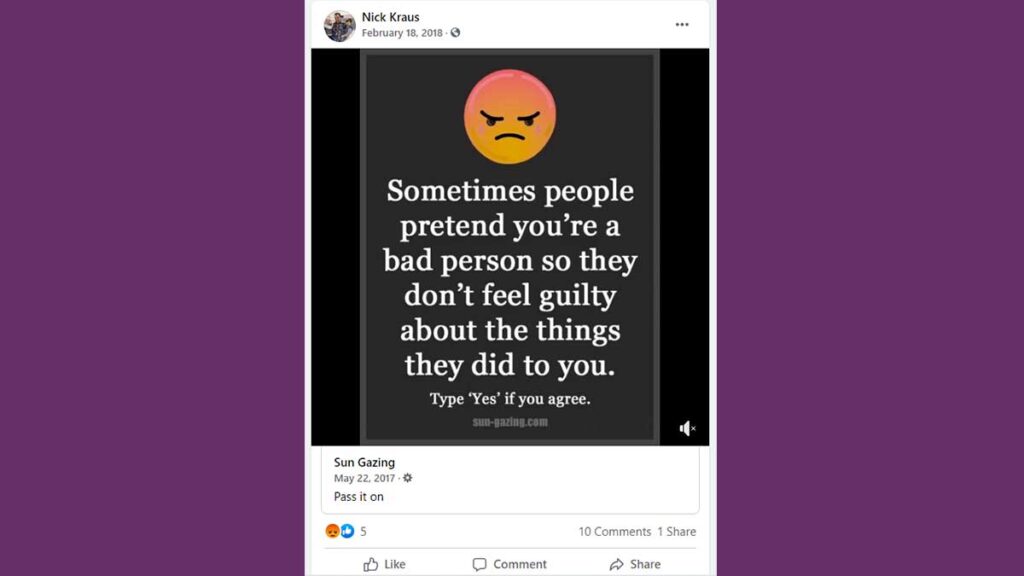 Kraus is being held in Hennepin County Jail, awaiting a bond hearing and arraignment. Authorities had not stated a motivation if Kraus was impaired when he was arrested or indicated if this is being investigated as a hate crime. Hennepin County has been a national flashpoint since 2016 when officer Jeronimo Yanez shot and killed Philando Castile. Yanez was acquitted for wrongdoing after a criminal trial and 5 days of deliberations.
George Floyd was murdered by Derek Chauvin on May 25, 2020, in an incident recorded and shared on social media. Chauvin was convicted of second-degree murder and two other charges and will be sentenced on June 25, 2021. On April 11, 2021, 26-year police veteran and training officer Kim Potter shot and killed Daunte Wright, 20, during a routine traffic stop in Brooklyn Center, Minnesota. Potter claims she mistakenly grabbed her service-issued firearm instead of a Taser. Potter was arraigned on second-degree manslaughter charges in the same courthouse conducting the Derek Chauvin trial.
The June 4, 2021, shooting of Winston Smith has exacerbated the tense situation in Minneapolis, further divided the public trust from law enforcement. Both Anoka and Hennepin County Sheriff's have stated their departments will no longer participate in federal raids due to the lack of transparency in the death of Smith.
The national discord on using vehicles to commit violence has sunk to new lows since 32-year old Heather Heyer was murdered in 2017 by 20-year-old James Alex Fields. Fields drove his Dodge Challenger through an anti-white supremacy counter-protester in Charlottesville, Virginia. Since May of 2020, dozens of car attacks were recorded across the nation. In Seattle, Summer Taylor died and Diaz Love was gravely injured on July 4, 2020, in a car attack on a closed interstate. Dawit Kelete was stopped by protesters in that incident and is still awaiting trial.
In a September 2020 USA Today story, researchers indicated there had been 104 documented car attacks at Black Lives Matter protests, including 8 involving police officers. Of the 104 incidents recorded, charges were filed against 39 drivers. Several of those cases have already gone to trial with a range of findings.
A number of states have passed Republican-led initiatives providing drivers with legal justification to drive through protesters. Minnesota does not have any such law passed.