Frank Nitty released from jail without charges
Arthur Von Morgan, better known as Sino, faces felony charges.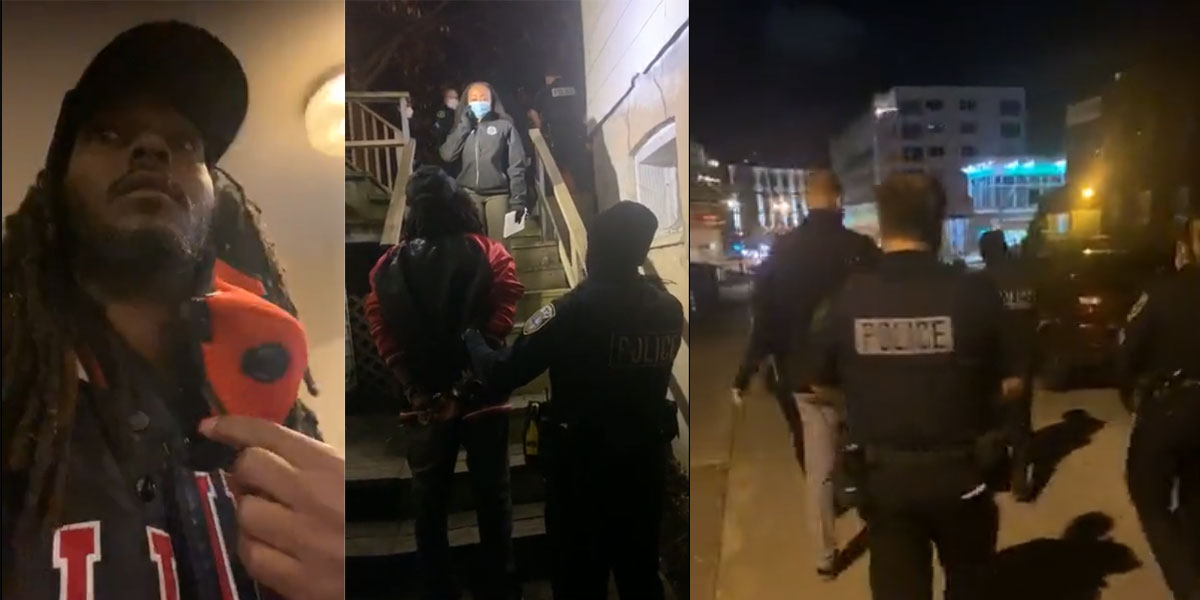 Black Lives Matter activist Frank Sensabaugh, known as Frank Nitty, has been released from a Milwaukee jail without charges. Police arrested Nitty last week without incident after being accused of sexual assault by a 39-year old woman. Nitty and his friends live-streamed the arrest.
The District Attorney's office stated that Nitty was released without charges but that the investigation is ongoing. During Nitty's arrest, Arthur Von Morgan, better known as Sino, punched a Milwaukee police officer and was also arrested. Sino's alleged assault and subsequent arrest were live-streamed, with associates begging him to stop. Von Morgan is facing felony battery to a law enforcement officer charges from the incident. Bail has not been set and Von Morgan remains in custody.
Nitty is best known for his walk from Milwaukee to Washington, D.C., in commemoration of the 50th anniversary of Martin Luther King Jr. I had a Dream speech. Nitty and his group faced harassment, arrest, and Sino was shot in Pennsylvania. John and Terry Myers, the shooters in the August 25, 2020 incident in Bedford County, have gone uncharged. According to an investigation by the Philadelphia Inquirer on September 30, 2020, the Pennsylvania State Police have changed the story of the events three times. None of the versions align with three live-streams and one video shot at the time.
Like, Share, Follow, Support