Healthcare experts watch Thanksgiving with worry – local and state COVID update for November 25, 2021
Travel returns to normal for Thanksgiving which is fueling worry that an explosion of new cases is coming.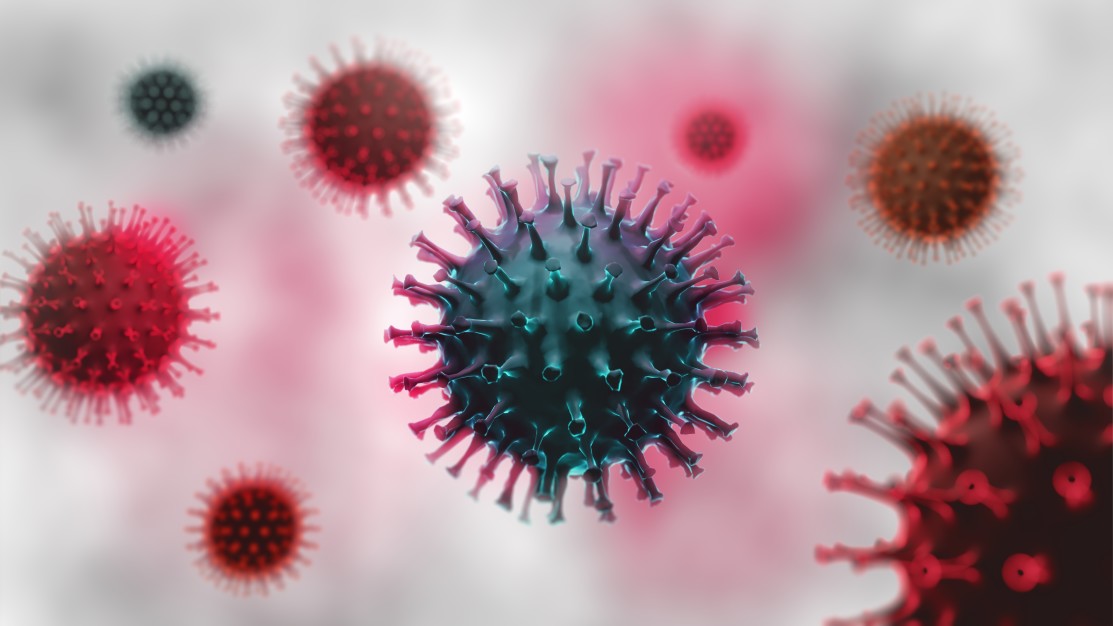 Knowledge is the best tool to fight against fear. A wise person chooses to be informed so they can make sound decisions. To join the fight against COVID misinformation, you can share this update through your social media platform of choice.
[KING COUNTY, Wash.] – (MTN) On November 24 the fifth wave came to an end with Washington state falling below high transmission for COVID. Despite the good news and 26 counties with moderate to low transmission rates, the number of new Covid-19 cases mostly among the unvaccinated is well above spring 2021 levels. Across the United States, epidemiologists are open about their worry of normal travel, family gatherings, and surging cases where the weather has turned cold.
In Washington, new case rates among every age group fell below high transmission for the first time since Malcontent News started tracking the data. Rates among the most vaccinated population, those 65 and older are the lowest while infection rates for children birth to 19 are the highest.

Six GOP state senators, five that are unvaccinated, are suing over announced COVID protocols in Olympia for the upcoming legislative session.
Officials in two counties are reporting significant Covid-19 outbreaks in their jails, and the Department of Corrections has had 94 cases at Cedar Creek Correction Center in the last 30 days. Staff at county jails outside of King County are not required to be vaccinated.
Almost 1 in 6 children 5 to 11 in Washington state have received their first dose of the Pfizer COVID vaccine in under two weeks.
A Washington paper mill has been fined almost $140,000 after an investigation into a Covid-19 outbreak at the facility that left one worker dead.
KING 5 did an investigation into a medical clinic in Ellensburg which revealed Dr. Anna Elperin allegedly running a COVID vaccine medical exemption mill. Dr. Elperin was charging patients $150 to $200 cash for exemptions.
This update uses the latest data from the Washington State Department of Health (WSDOH), released on November 24, 2021.
---
Washington State Update for November 24, 2021
Washington state Covid-19 update
Over 11.75 million people have traveled by air since Friday with Thanksgiving kicking off the holiday season tomorrow. AAA predicts another 48.3 million will travel by car, only slightly below the 49.9 million who took to the road in 2019 before COVID. All eyes will be on new case rate numbers late next week.
New cases in Washington are at the lowest level since late July, but higher than where experts had hoped they would be at this point. The data continues to support that 70% or more of the total population has a significant impact on reducing the transmission of COVID.
| Percent of Total Population Fully Vaccinated | Total Population in Group | Average 14-Day New Case Rate |
| --- | --- | --- |
| 70.00% or above (3 counties) | 2,343,250 | 143.8 |
| 60.00% to 69.99% (5 counties) | 1,374,000 | 302.7 |
| 50.00% to 59.99% (16 counties) | 3,532,200 | 252.9 |
| 40.00% to 49.99% (9 counties) | 375,575 | 259.8 |
| 32.00% to 39.99% (6 counties) | 151,850 | 224.5 |
14-Day New Covid-19 Cases per 100K average by Vaccination Rate for Total Population, Adjusted for Population by County
Through November 23, Washington's statewide 14-day rolling average is 228.7 Covid-19 cases per 100K, and the 7 day rolling average is 83.7. You can mark November 23, 2021 on you calendar as the day the fifth wave ended in Washington state.
Only Chelan (452.6) and Douglas (446.9) Counties have new case rates over 400.0.
Twenty-six counties representing 5.35 million Washingtonians have a 7 day moving average case rate under 100. Also in good news, every age group is now below "high transmission" rates. New case rates remain higher among people under 50 years old.
| Age Group | 7-Day Case Rate | 7-Day Hospitalization Rate |
| --- | --- | --- |
| Ages 0-11 | 97.8 | 0.5 |
| Ages 12-19 | 92.3 | 0.5 |
| Ages 20-34 | 94.7 | 2.2 |
| Ages 35-49 | 96.2 | 4.6 |
| Ages 50-64 | 72.7 | 7.4 |
| Ages 65-79 | 48.8 | 10.2 |
| Ages 80+ | 57.3 | 21.0 |
7-day case rate and 7-day hospitalization rate is per 100K within the age group – the target for 7-day case rate is <25.0, but there are other factors such as vaccination rates within the age groups, how many total tests within the 7-day period, and the positivity rate within each age group
The USA Today COVID Tracker reported 29 deaths on Tuesday and 38 deaths on Wednesday.
Six GOP state senators suing over Washington House's Covid-19 protocols
Six GOP state representatives including anti-vaccination event favorite Bob Walsh are suing Democratic leaders over COVID protocols outlined for the upcoming legislative session. Five of the six plaintiffs are unvaccinated according to their lawsuit.
The plan allows a limited number of vaccinated members to be on the floor, but the exact number will be "maximized based on needs for social distancing." Unvaccinated members who wish to be in their on-campus offices during the session must receive a negative test three days a week. Members will not need access to the floor to vote on bills.
The measure was approved last Thursday by the Executive Rules Committee. House Speaker Laurie Jinkins has said the lawsuit is "without merit" and her focus will be on 2022.
Multiple COVID outbreaks among Washington State prisons and county jails
Outbreaks of Covid-19 among inmates have been reported at three different correctional institutions in Washington state.
Clark County Jail in Vancouver, Washington reported there are approximately 30 inmates who are COVID positive.
In Yakima, the Yakima County Jail reported 47 inmates and 4 staffers had Covid-19.
In Littlerock, the Cedar Creek Corrections Center has reported 94 confirmed COVID cases over the last 30 days.
Almost 1 in 6 Washington kids age 5 to 11 have received their first dose of the COVID vax
Two weeks after vaccinations for 5 to 11-year-olds were authorized by the FDA, the DOH is reporting 101,103 eligible children have received their first dose, about 15% of all eligible kids in Washington.
The Pfizer vaccine Emergency Use Authorization (EUA) was amended to include 5 to 11-year-olds. They receive two smaller doses and reach fully vaccinated after five weeks. Initial data indicates that due to the stronger immune response of children and adolescents, a booster or third dose is not needed. That could change with time or if another variant emerges that is vaccine-resistant.
Washington paper mill fined $140,000 after L&I investigation into COVID deaths
A Cowlitz County, Washington, papermaking plant is facing nearly $140,000 in fines after one worker died and more than a dozen machine operators got sick with COVID-19.
An inspection by the Department of Labor & Industries reportedly revealed that during March and April, 15 workers who worked at the same machine at WestRock Services LLC tested positive for COVID-19. Of the 15, one worker reportedly died and two others were hospitalized from complications of the virus. Neither the death nor the hospitalizations were allegedly reported to L&I as required.
The inspection also reportedly revealed that in one instance, a machine operator recovering from coronavirus told WestRock's onsite nurse he was having difficulty walking, was in pain, and was having shortness of breath, while another worker at the same machine had already been sent home after testing positive for COVID-19 the same morning.
L&I fined WestRock $139,832.00 for not following COVID-19 protocols and failing to report a death and hospitalizations to L&I. A formal complaint was filed with the Nursing Care Quality Assurance Commission under the Washington State Department of Health due to concerns about the nurse's actions.
Investigation into Ellensburg clinic reveals alleged medical exemption mill
A months-long investigation by KING 5 of Dr. Anna Elperin, owner of Awake Health in Ellensburg, revealed a disturbing pattern of charging patients $150 to $200 cash only for medical exemptions without examination.
Over the fall, four different undercover investigators visited the clinic seeking medical exemptions. They had to pay $150 cash upfront, and found the staff not wearing masks, few questions asked, and in one case, the exemption is just written with no exam.
Dr. Elperin has attended numerous protests about masks, vaccines, and mandates, and told employees and patients that she believes it is a hoax
KING 5 reported that 20% of all medical exemption requests at Central Washington University were signed off by Dr. Elperin. The investigation also revealed that most wasted their money, having their exemption requests rejected.
Labor and Industries have had 12 complaints about Awake Health and took no action on ten. On Wednesday KING 5 reported that L&I had opened up an investigation and did a surprise inspection.
You can read the whole story on KING 5.
Second mass COVID testing site opens up in Spokane
A second mass COVID-19 testing will open in Spokane Valley on Friday at the Spokane County Fair and Expo Center on Havana Street according to a report by KXLY.
It will be open Mondays, Tuesdays, Thursdays and Fridays from 8 a.m. to 5:30 p.m. Online registration for an appointment time is encouraged, but not required.
The site will be operated by Discovery Health MD and will offer lab-based PCR tests for anyone who has symptoms or has been exposed to COVID-19. Test results are usually available within 48-72 hours and are provided through a secure online portal.
Travel Advisories
Due to the impact of severe flooding, a forecast indicating more flooding, and strained hospital resources, we are maintaining the travel advisory for the Northwest Hospital Region. The region includes Clallam, Jefferson, Kitsap, and Mason counties.
We continue to advise to avoid all nonessential travel to Alaska, Colorado, Idaho, and Montana. Hospital resources in these states remain constrained, and you may receive inadequate care if you experience a serious medical emergency.
Finally, we continue to recommend avoiding recreational travel to Wyoming. The situation continues to improve but hospital resources remain constrained.
Thank you
Thank you to our new subscribers and those of you who have made one-time contributions. On behalf of the entire team, thank you for helping us keep the lights on!
Hospital Status
Overall hospital status continues to improve with the Olympic Peninsula remaining highly stressed. The DOH reported 90.8% of staffed acute care beds were occupied with 11.6% of patients infected with Covid-19. There are 740 COVID patients statewide with an estimated 238 in the ICU – 123 requiring ventilators.
Statewide, there are an estimated 627 acute care and 134 ICU beds available.
On Wednesday, the 7 day rolling average hospital admission rate for new COVID patients had dropped to 63.
| Hospital Region | Counties | ICU Occupancy | ICU COVID Patients | Acute Care Occupancy | Acute Care COVID Patients |
| --- | --- | --- | --- | --- | --- |
| East | Adams, Asotin, Ferry, Garfield, Lincoln, Pend Oreille, Spokane, Stevens, Wahkiakum, Whitman | 87.1% | 37.5% | 86.2% | 15.5% |
| North | Island, San Juan, Skagit, Whatcom | 64.0% | 23.1% | 81.5% | 13.5% |
| North Central | Chelan, Douglas, Grant, Okanogan | 97.2% | 46.5% | 71.2% | 14.1% |
| Northwest | Clallam, Jefferson, Kitsap, Mason | 95.2% | 22.1% | 96.4% | 11.2% |
| Puget Sound | King, Pierce, Snohomish | 92.2% | 17.9% | 95.8% | 10.7% |
| South Central | Benton, Columbia, Franklin, Kittitas, Walla Walla, Yakima | 88.1% | 14.5% | 81.9% | 11.1% |
| Southwest | Clark, Cowlitz, Klickitat, Skamania | 69.9% | 16.5% | 82.2% | 11.4% |
| West | Grays Harbor, Lewis, Pacific, Thurston | 90.1% | 14.7% | 93.0% | 12.5% |
Hospital status by region – ICU Occupancy should be below 80%, ICU COVID Patients should be below 20%, Acute Care Occupancy should be below 80%, and Acute Care COVID Patients should be below 10%
School Readiness
School District
Status
Less than 10 Active Cases
10 or More Active Cases
Bellevue
GREEN
– Bellevue (1*)
– Interlake (1*)
– Odle (1*)
– Puesta del Sol (1*)
– Stevenson (1*)
– Somerset (1*)
– Tillicum (1*)
– Tyee (1*)
None
Lake Washington

YELLOW

– Alcott (3*/11)
– Audubon (1*/7)
– Blackwell (2*/3)
– Carson (1*/3)
– Clara Barton (4*/24)
– Eastlake High (1*/17)
– Ella Baker (2*/4)
– Evergreen Middle School (1*/0)
– Finn Hill Middle School (5)
– Inglewood Middle School (5**/34)
– Juanita High (1*/12)
– Kamiakin Middle School (2*/27)
– Kirk Elementary (3*/13)
– Kirkland Middle School (1*/10)
– Lakeview Elementary (1*/1)
– Lake Washington High School (3*/7)
– McAuliffe (2*/6)
– Northstar Middle School (12)
– Redmond High School (1*/12)
– Renaissance Middle School (1*/6)
– Rose Hill Middle (1*/7)
– Rush Elementary (3*/0)
– Sandburg/Discovery (1*/4)
– Smith Elementary (1*/9)
None

Northshore

YELLOW

– Bothell High School (4*/11)
– Canyon Creek Elementary (4*/14)
– Canyon Park Middle School (1*/4)
– Crystal Springs Elementary (4*/8)
– Eastridge Elementary (1*/2)
– Fernwood Elementary (1*/3)
– Frank Love Elementary (2*/18)
– Inglemoor High School (1*/0)
– Kenmore Middle School (0/2)
– Kokanee Elementary (1*/2)
– Leota Middle School (0/3)
– Maywood Hills Elementary (8**/7)
– Moorlands Elementary (0/3)
– North Creek High School (1*/1)
– Northshore Middle School (1*/8)
– Ruby Bridges Elementary (2*/2)
– Skyview Middle School (0/2)
– Sunrise Elementary (1*/2)
– Timbercrest Middle School (2*/5)
– Wellington Elementary (3*/5)
– Westhill Elementary (3*/0)
– Woodin Elementary (1*/1)
– Woodinville High School (2*/1)


– Woodmoor Elementary (1*

/6)


Local Districts Scorecard – * indicates positive cases only ** indicates 5 or more confirmed positive cases – (x*/y) x is positive cases and 7 quarantined, quarantined does not include positive cases
We redefined the school district statuses. Information for classroom and building closures has been a challenge to obtain, both for closures and reopening. We are adopting moving any school with more than ten active COVID cases reported into the red, and we've adjusted the third column to reflect this change.
Based on reader feedback, and improvement in the data we are receiving, we have adjusted how we are reporting data. The Lake Washington and Northshore School Districts are now reported as (X*/Y) or (X**/Y). X represents the number of positive cases while Y represents how many are in quarantine. The number in quarantine does not include positive cases. If there are two asterisks, that indicates five or more confirmed cases within the last 14 days at that school.
The Northshore School District moved back to status yellow, with the outbreak at Maywood Hills Elementary under control. The Bellevue School District finishes out the week status green with eight confirmed cases districtwide.
The Lake Washington School District updates data once a week, and we've had no parent confirmed reports on new COVID cases this week.
We continued to encourage parents to request daily updates from the Lake Washington School District. This change would bring the three school districts we track into alignment.
Bellevue-Bothell-Kirkland-Woodinville local COVID news
No update
National Round-Up
Johns Hopkins University Cumulative Case Tracker reports 111,112 new cases and 1,633 deaths nationwide on Wednesday. The Delta variant continues to target the unvaccinated and a very small, but growing number of people vaccinated more than six months ago. New cases are up 14% since last week.
State Updates
The team is taking the day off
Disinformation
The team is taking the day off