More fighting, less movement – August 11, 2022 Ukraine update
Russia renewed attacks near Siversk and Kharkiv as pressure grows on Ukrainian defenders in Soledar.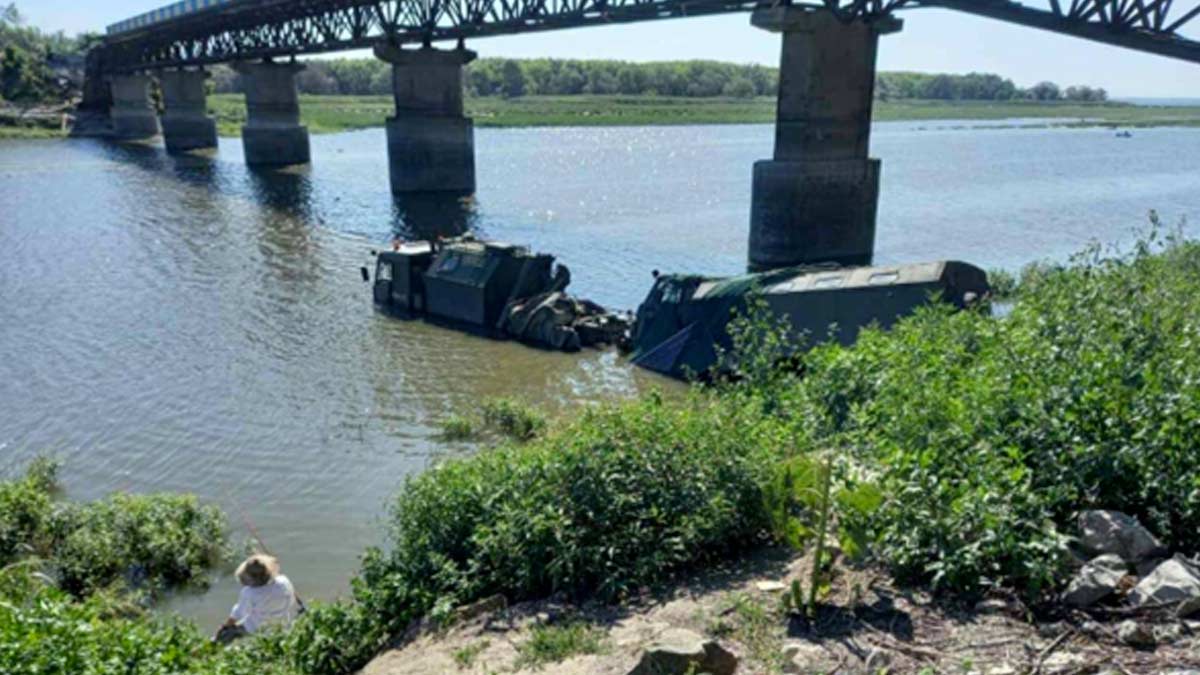 [UKRAINE] – MTN It has been 3,086 days since Russia occupied Crimea on February 27, 2014. Here is our latest update. You can visit our Russia-Ukraine War Center to find more news about Ukraine. You can also listen to our in-depth podcast, Malcontent News Russia Ukraine War Update, hosted by Linnea Hubbard.
Northeast Donetsk
Russian forces made their first attempt to advance on Siversk since July 26. Light infantry attempted to advance on Hryhorivka, and tanks attempted to move toward Verkhnokamyanske from the oil refinery. Neither advance was successful.
Russian forces attempted to advance through Spirne, aided by the Russian air force, and were able to break through to Ivano-Daryivka briefly before being pushed back.

Bakhmut
Proxy forces supported by the Russian air force made further gains into Soledar, capturing the KNUAF-GIPS drywall factory. Fighting has become intense, and volunteers are relocating civilians who didn't heed earlier requests to evacuate.
PMC Wagner continued attempts to advance on Yakovlivka, Bakhmutske, and Bakhmut and tried to capture the western half of Vershyna but was unsuccessful.
In the Svitlodarsk bulge, Russian forces launched an offensive on Dacha. Russian proxy forces and Ukrainian troops continued fighting in Kodema and for control of Zaitseve.
Southwest Donetsk – Zaporizhia
The 1st Army Corps of the Donetsk People's Republic (DNR) continued offensives on Avdiivka and Pisky, relying more on artillery and fighting positional battles.
DNR separatists tried to advance on Krasnohorivka and were unsuccessful.
DNR forces also attempted direct assaults on Avdiivka from Mineralne and Spartak and were unsuccessful. They also attempted to advance deeper into Pisky in a direct assault from Donetsk, Lozove, and the Butivka Mine ventilation shaft compound but did not make any gains.
Elements of the 1st Army Corps also attempted to advance on Marinka and were unsuccessful.
Overnight, Ukrainian forces shelled the Donetsk Brewery in the Kalininskyi District, causing a large fire. The fire and explosion caused an ammonia leak. City officials ordered residents to evacuate within a 2-kilometer radius of the plant.
South of Donetsk, Russian forces attempted to advance on Pavlivka and were unsuccessful.
Insurgents launched three attacks in Melitopol, striking Russian political offices and the police station.
There were reports of two explosions where Russian forces had set up an encampment outside of Chonhar, the first checkpoint into southern Ukraine from the Crimea Peninsula.
Kharkiv
Russian forces launched the largest group of positional battles northwest and north of Kharkiv in over a month.
Russian forces attempted to advance on Udy, Prudyanka, Dementiivka, and Petrivka. None of the advances were successful and Russian forces suffered heavy losses near Petrivka.
Four explosions thundered over Kharkiv city at 4:28 A.M. local time on August 11. Ukrainian air defenses intercepted Russian cruise missiles near the city.
Kherson
Near Kherson, Ukrainian forces used precision munitions to strike the Kakhovsky Bridge in Nova Kakhovka, reducing the bridge to a single lane and only capable of supporting light vehicles. Satellite images showed that the Darivka bridge has been reopened to all traffic but reduced to a single lane.
Ukrainian forces reported three Russian command posts were destroyed: the command post for the Russian 49th Combined Arms Army (CAA) in Chervonyi Mayak, the 126th Separate Coastal Defense Brigade of the Russian Navy in Novokamianka, and the 76th Airborne Assault Division in Ishchenka.
The settlement of Barvinok, northwest of Kherson city, was recaptured by Russian forces.
Visit our Russia-Ukraine War Map
The Malcontent News Russia-Ukraine War Map is updated as events occur. Map not appearing in your RSS Feed or Google News App? You can review the most up-to-date information by visiting our custom Google Map.
Izyum
Northwest of Izyum, Russian forces continued their attempts to advance on Husarivka, supported by the Russian air force. They were unsuccessful and retreated north to Bairak.
Russian forces in the Petropillya salient southwest of Izyum attempted to break through Ukrainian defensive lines in Velyka Komyshuvakha and were unsuccessful.
Ukrainian forces liberated the settlement of Dovhenke and are now 14 kilometers south of Izyum, gaining fire control of the M03 Highway.
Dnipropetrovsk
The village of Marivka on the Dnipro River was struck by over 80 Grad rockets fired by MLRS, targeting civilians and civilian infrastructure overnight. Thirteen people were killed and another 11 injured – seven critically.
Sumy
Dmytro Zhivytsky, Sumy Regional Administrative and Military Governor, reported Radkivka, Krasnopillya, Bilopillia, Khotin, Slavhorod, and Nova Sloboda were shelled and hit by mortars. The shelling knocked out natural gas service in Sumy, Krasnopillya, and Khotin.
Chernihiv
In Chernihiv, the settlements of Lohy and Senkivka were shelled by Russian forces over the international border. There wasn't additional information on damage or casualties.
Beyond Ukraine
Social media was flooded with reports that up to eight explosions rocked the region near Zyabrovka airfield in Belarus, occupied by the Russian military. The Ministry of Defense of Belarus claims there was an accident at the airbase. The government's official version of events is a vehicle engine was being tested when it caught fire. The fire spread, causing a series of explosions. The fire was extinguished with the loss of "equipment" and no casualties.
Daily Assessment
The day after explosions tore through the Saky Naval airbase in Russia-controlled Crimea, Russian forces killed dozens of civilians in attacks across Ukraine.
The rate of Russian artillery fire continues to slow, with Donetsk, Bakhmut, and north of Kherson seeing the most activity.
The Russian air force flew fewer sorties today over Ukraine, but it is yet to be seen if this is because of the loss of ammunition in Crimea.
To read the rest of our report, become a Patreon! For as little as $5 a month, you get access to the daily Russia-Ukraine War Situation Report. The report provides analysis, maps, detailed information about all the axes in Ukraine, international developments, information about war crimes and human rights, and economic news. As an added benefit, you get access to flash reports, breaking news, and our Discord server.