Photographer Nate Gowdy reflects on Washington D.C. insurrection
Seattle area photographer Nate Gowdy gives an eyewitness account of the Washington D.C. insurrection.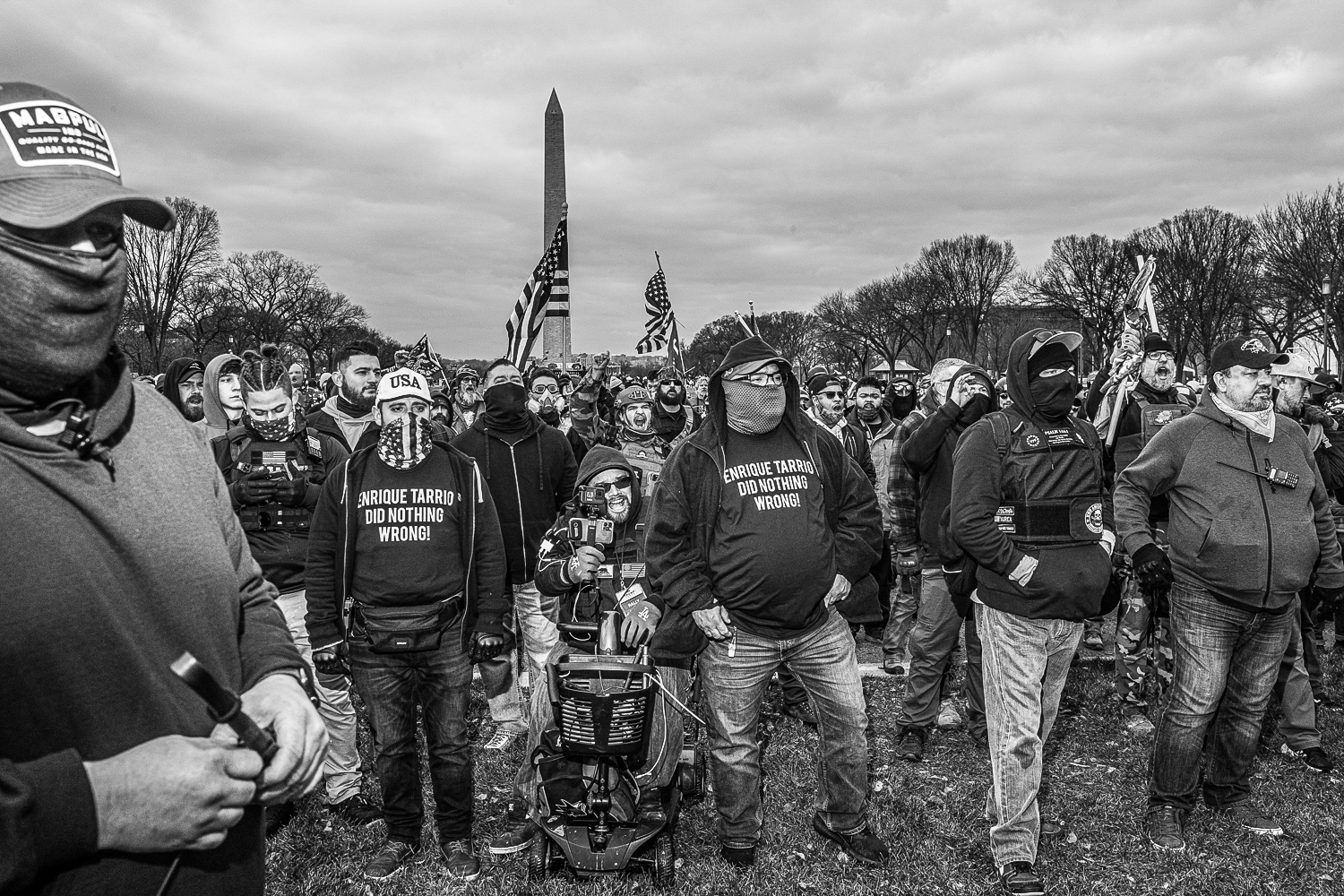 When Nate Gowdy started his photographic journey in 2015, he couldn't imagine where his documentation of the rise of President Donald Trump would end. With the exception of 1876, what is normally only a footnote in American history, the Congressional certification of Joe Biden as the winner of the 2020 election turned into a blood-splattered reverse coup. Gowdy and his battered Leica camera were there.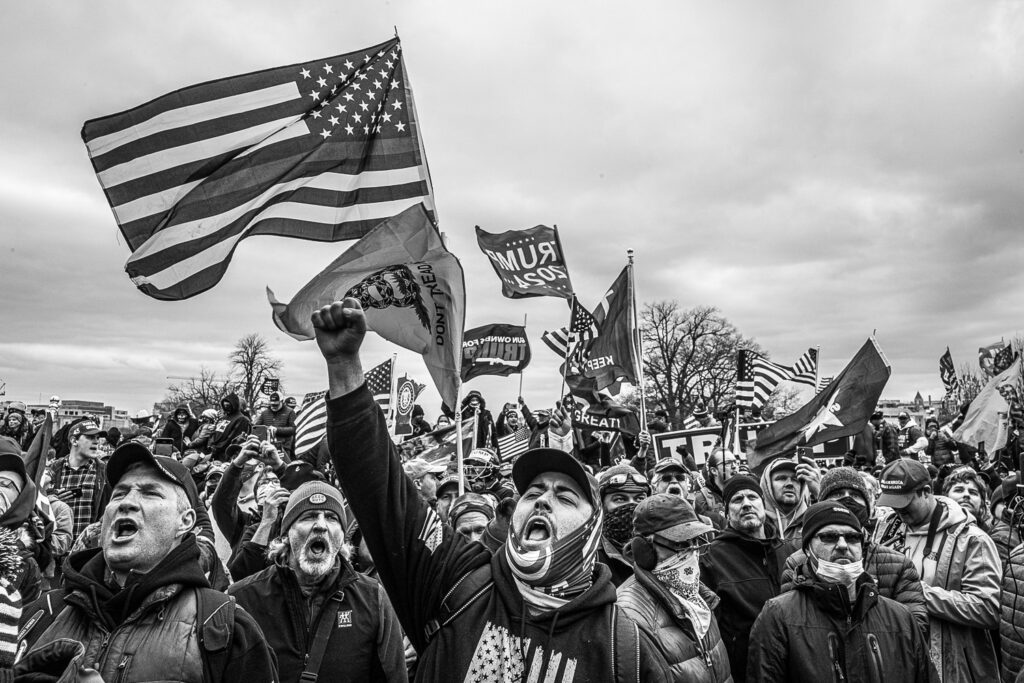 "I went to Washington D.C. because I'm working on a long-term project documenting the Presidential politics in the age of Trump," Gowdy said. "I've covered more than 300 events across 23 states and this is the conclusion, the final narrative for my book."
Gowdy arrived at 9:30 AM to document the events of Trump's "Save America" rally and the planned protests. As Gowdy was heading to document Trump's speech, he saw something that caught his eye. "There was a contingent of Proud Boys militiamen I caught walking toward the Capitol in the A.M. when the National Mall was empty and barren because everyone was at Trump's morning address."

"I came across them on my way there marching in the opposite direction. Basically, they marched to a crowd of no one, chanting, "fuck Antifa." I was there and maybe another photographer. They were threatening me and I said I was media for Rolling Stone. Plenty of them seemed to assume I was 'Antifa." I was kind of in the middle of their crowd and they were getting really hostile. So I started keeping my distance and they marched to the Capitol."
With thousands of protesters marching the two miles toward the Capitol, Gowdy witnessed the advanced groups of Proud Boys preparing to attack the barricades. He witnessed advanced planning, coordination, and people carrying ladders, and other items meant to storm the Capitol.
As the main assault started Gowdy saw human wave attacks against overwhelmed lines of police officers. "When you get into the epicenter of the Inaugural Stage there is a five-foot wall and a lot of barriers before the wall. What they would do is lean the barriers up against the wall and use [them] as a ladder."
"While they were getting pepper sprayed, those people would fall back and recover while a new wave of people would push in. They were just kind of, 'Come on! Come on! Come on, we need you to do this! Keep up and hold the line!" [They] were pushing in and they were successful."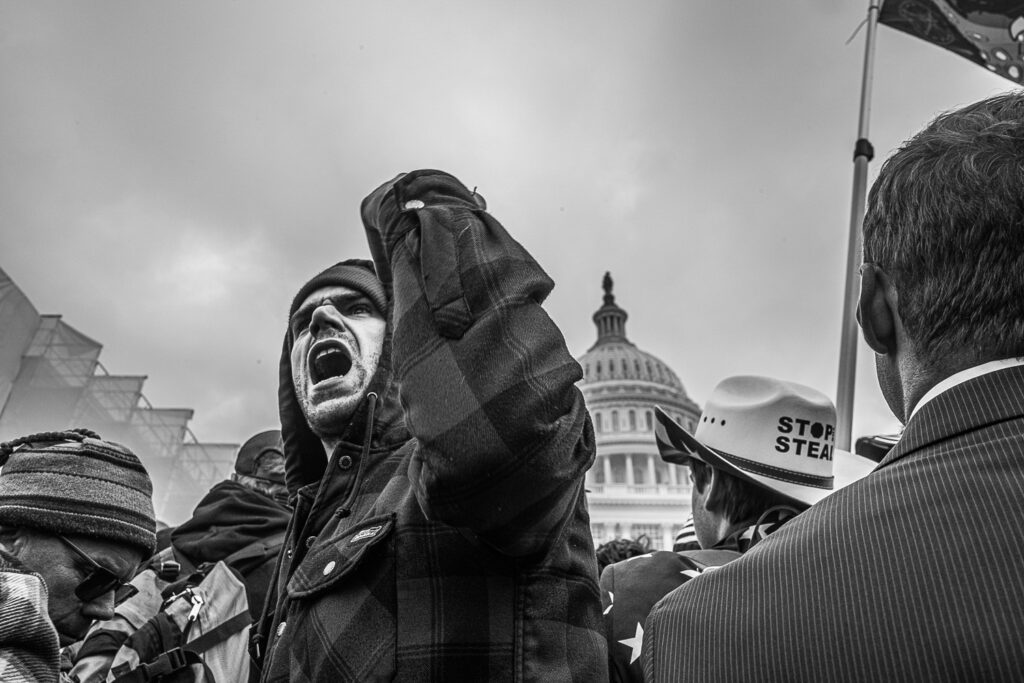 As the situation plunged into full-scale insurrection, Gowdy kept shooting pictures until 8:30 PM, when he finally called it a day.
"I'm still processing what I saw. I mean the U.S. Capitol being overwhelmed by an anti-democracy protest of a mob of people who were egged on by their ring leader, President Trump."
Gowdy is returning to Washington D.C. for Joe Biden's inauguration to complete his work on his book. You can see more of his work shortly in Rolling Stone magazine.